Wholesale Pallet Of Brand Name Designer Children's Clothing
$2,699.00 $2,199.00
Wholesale Pallet Of Brand Name Designer Children's Clothing
The pallet contains a total of 499 units.
You will receive clothing, and some accessories, by brands such as:
UGG, MICHAEL KORS, POLO RALPH LAUREN, NORTH FACE, UNDER ARMOUR, LAUREN MADISON, RARE EDITIONS, BONNIE JEAN, NIKE, ROTHSCHILD, ADIDAS, BLUEBERRY, KISSY, JORDAN, CALVIN KLEIN, SWAT FAME, HELLO KITTY, CONVERSE, TOMMY HILFIGER, WILLIAM CARTER, WEATHERPROOF, PUMA, UNIVIBE, IDEOLOGY, EPIC THREADS, KENNETH COLE, PERRY ELLIS, NAUTICA, EVY OF CALIFORNIA, TIMBERLAND, CARTER'S, AND MORE!
You can see the entire contents of the pallet by looking at the manifest that appears below.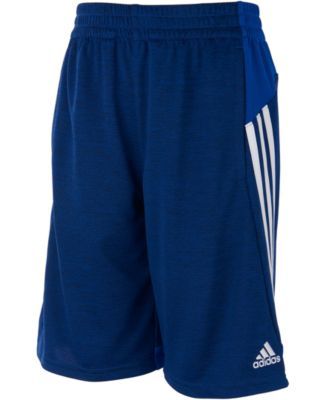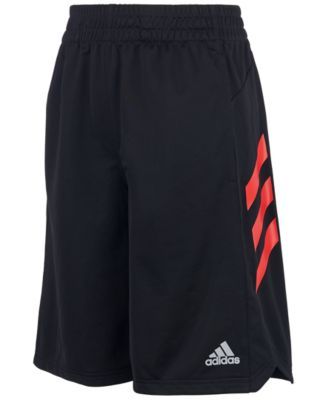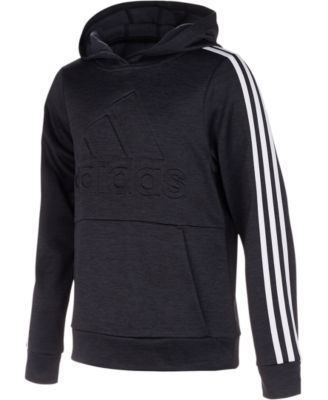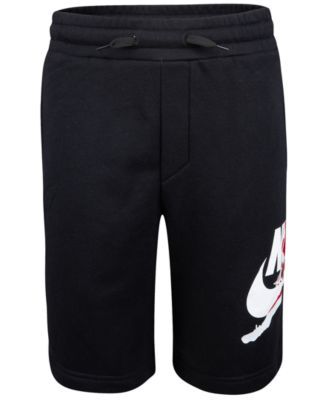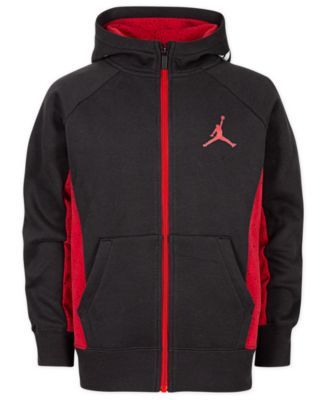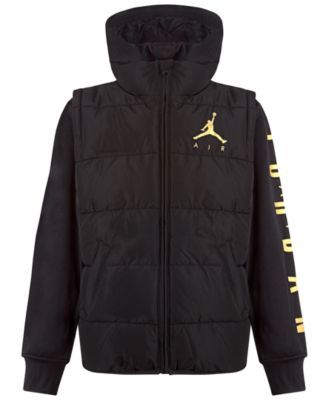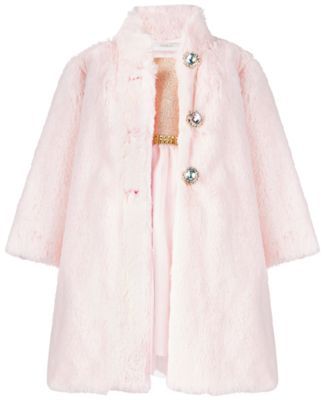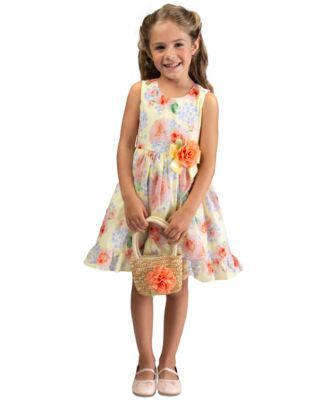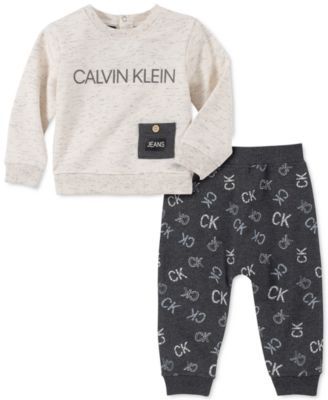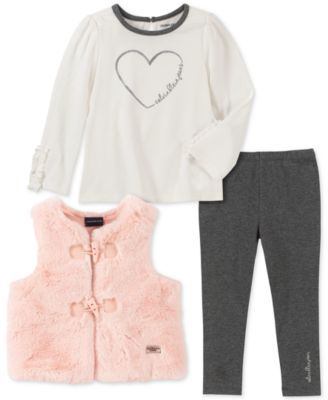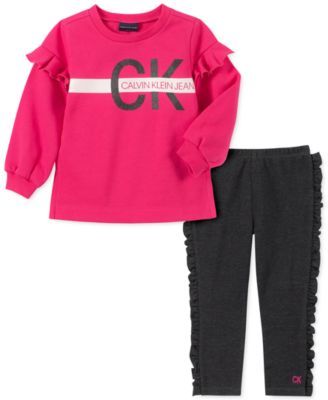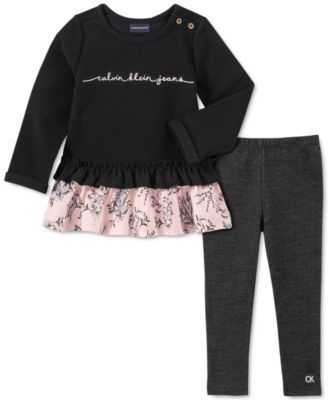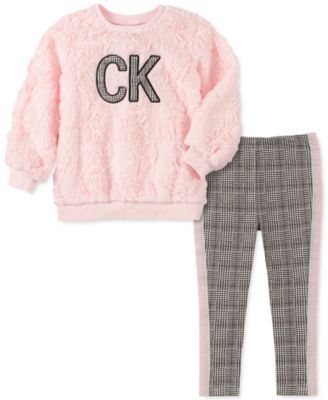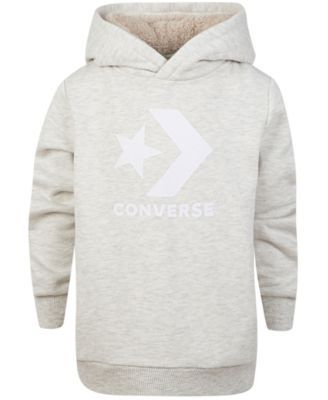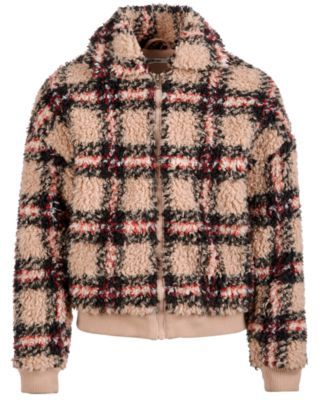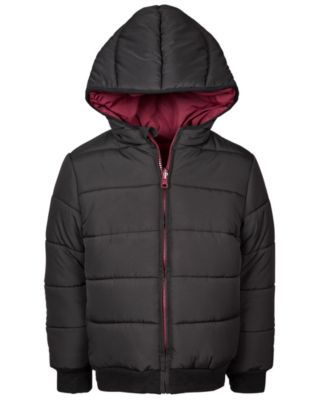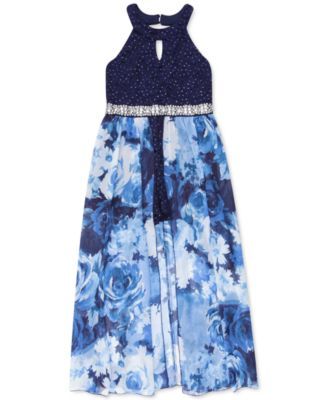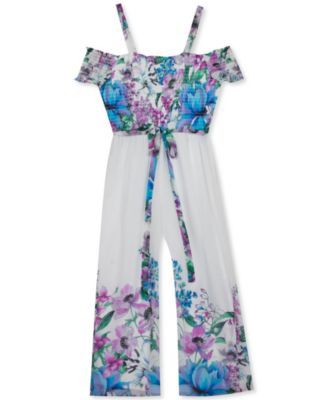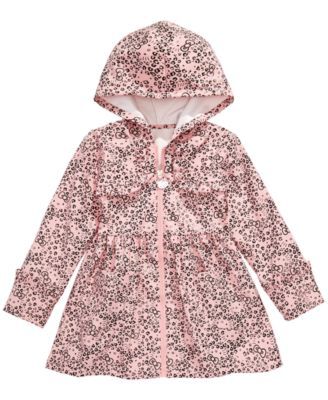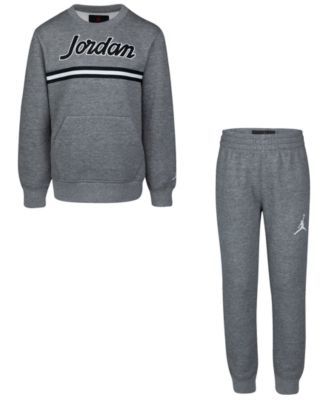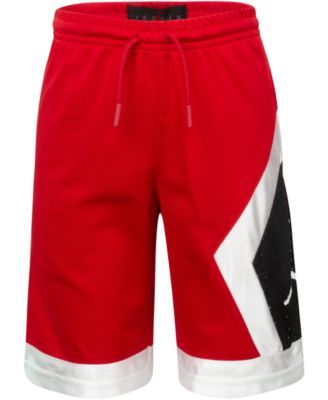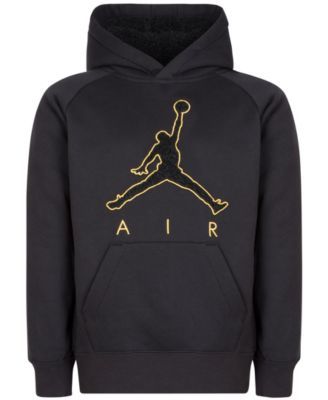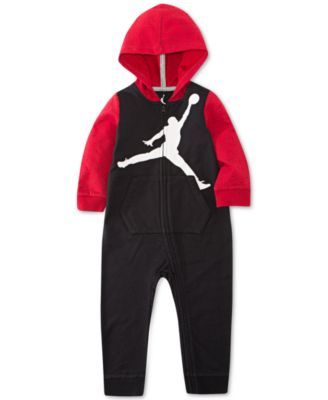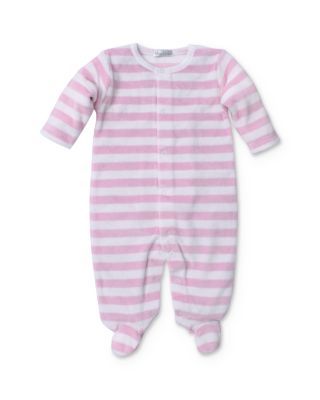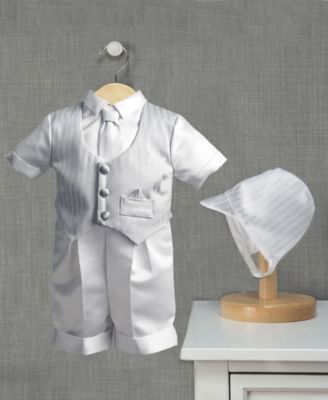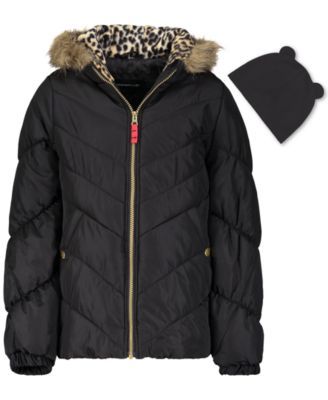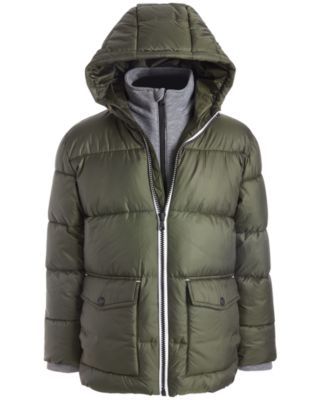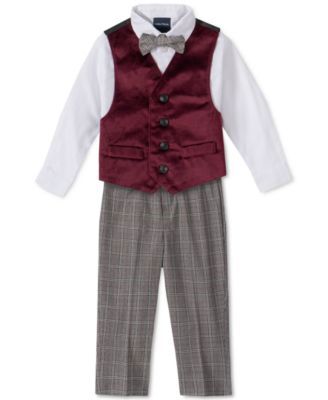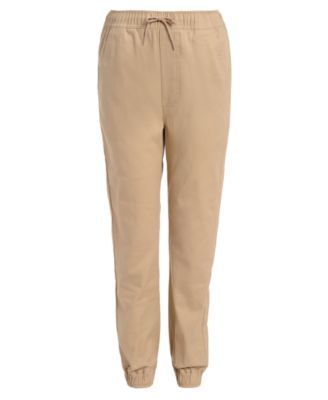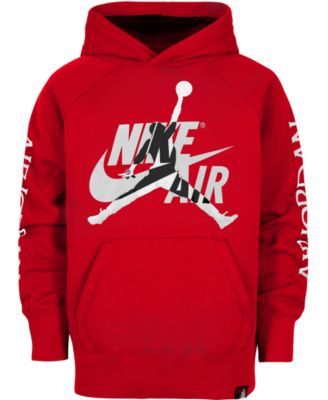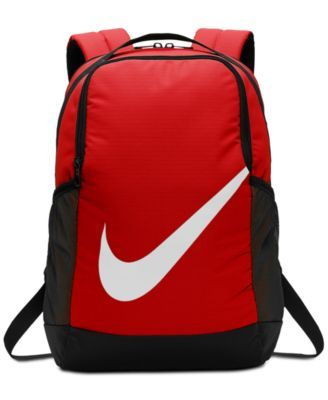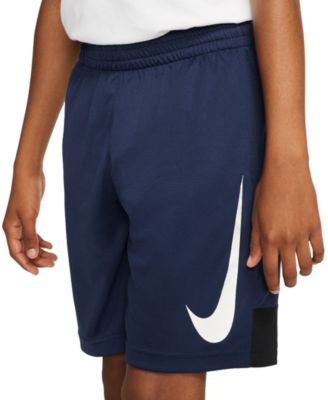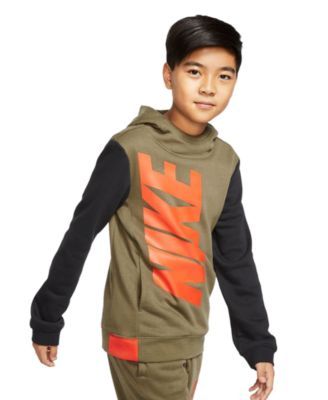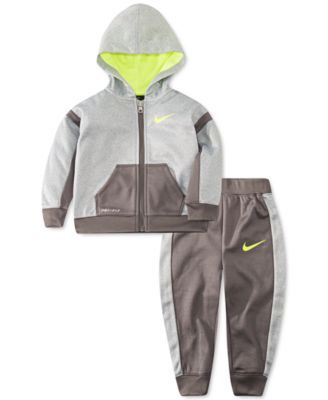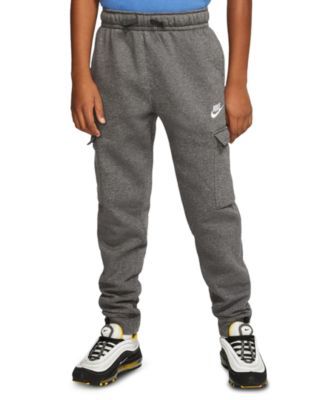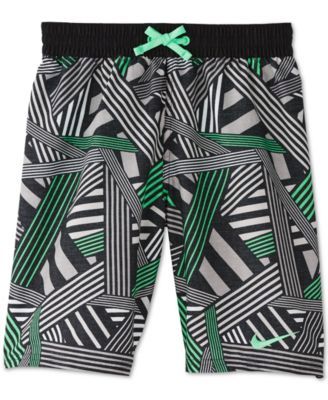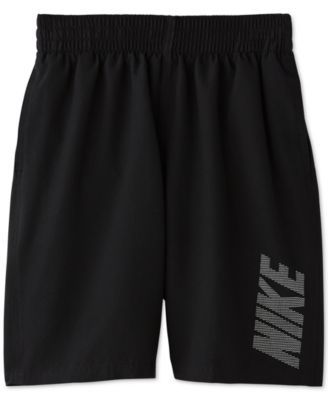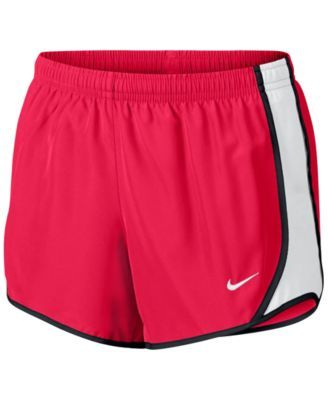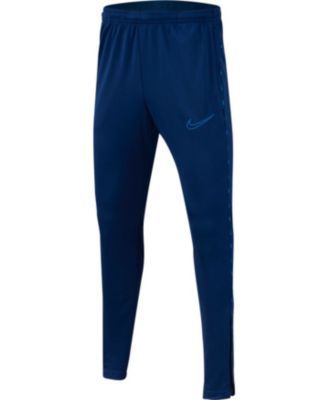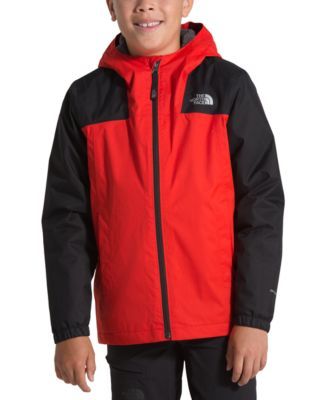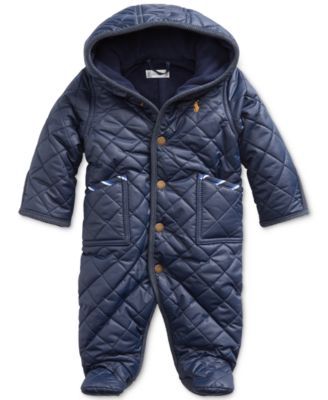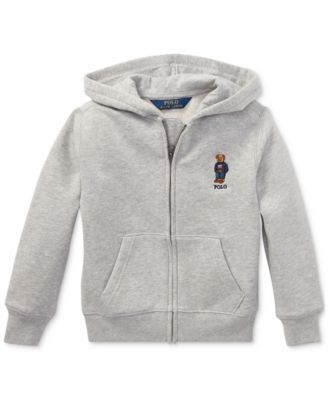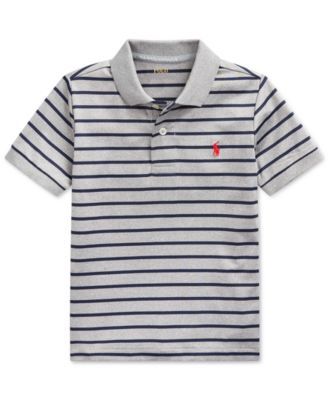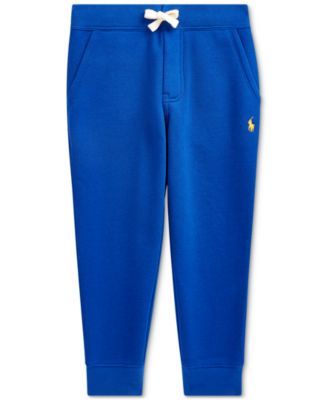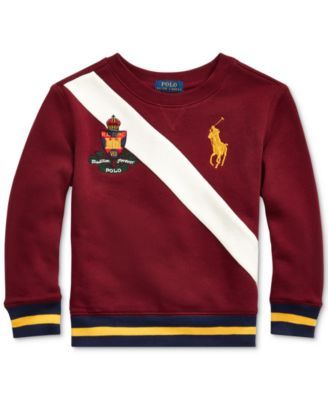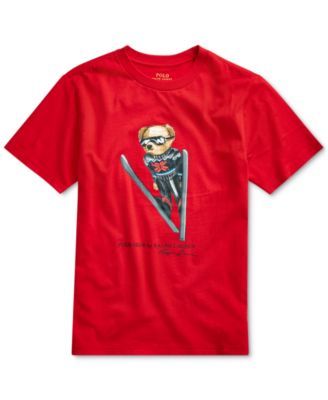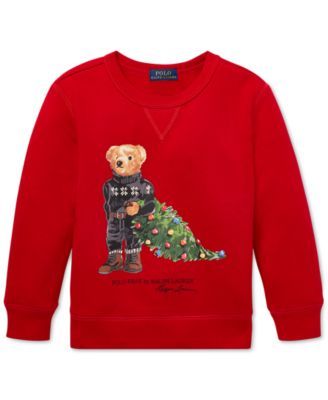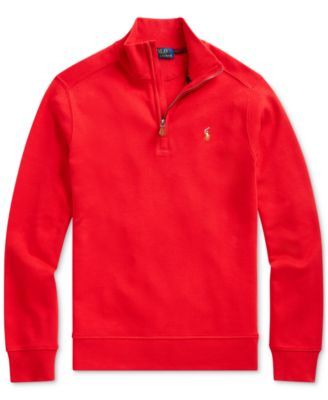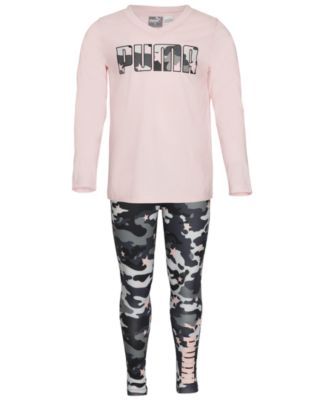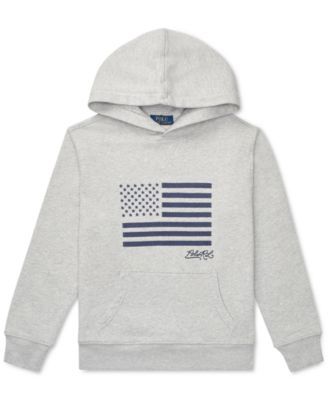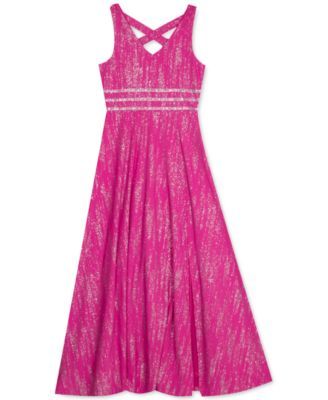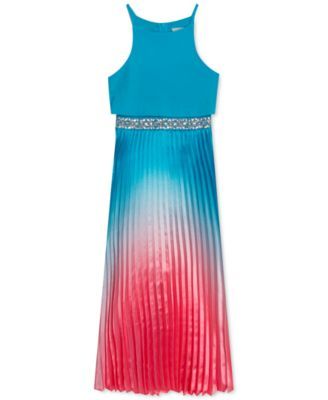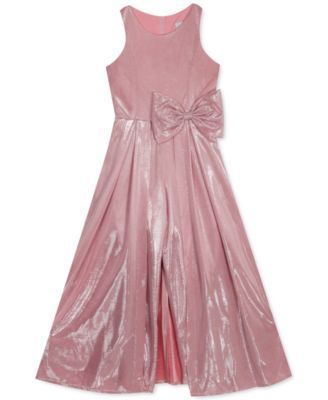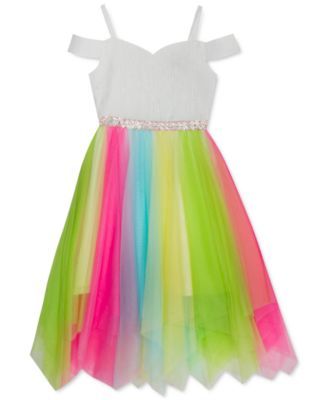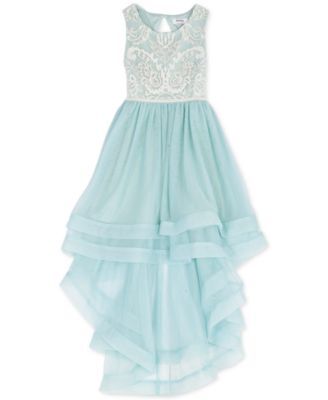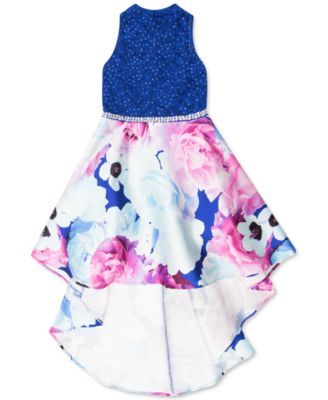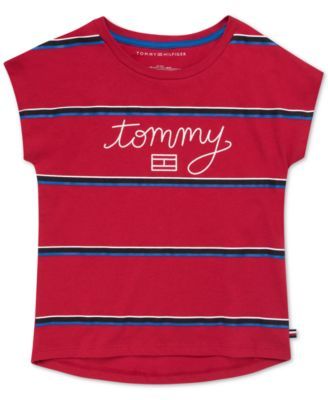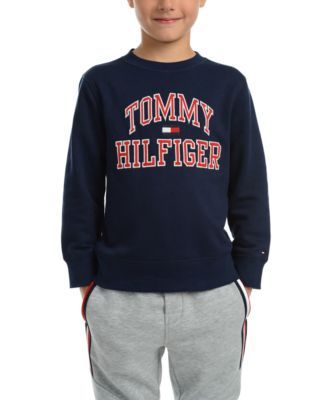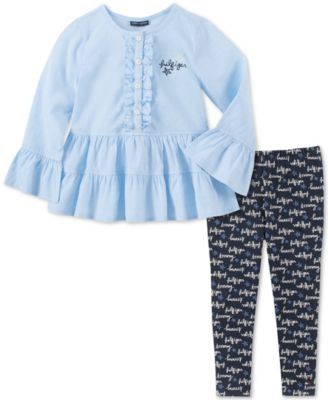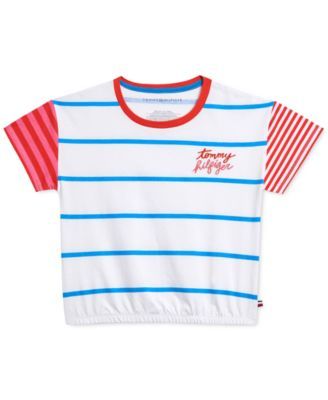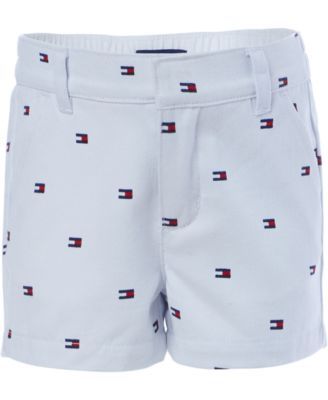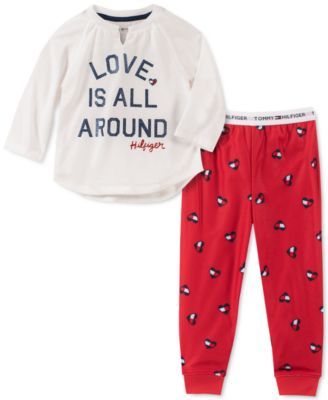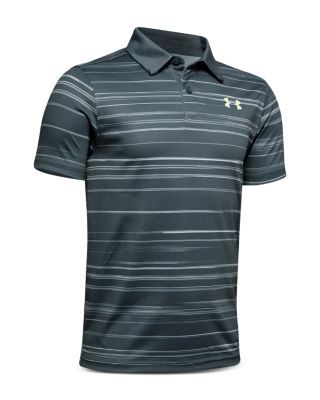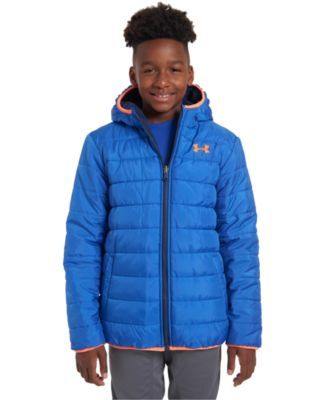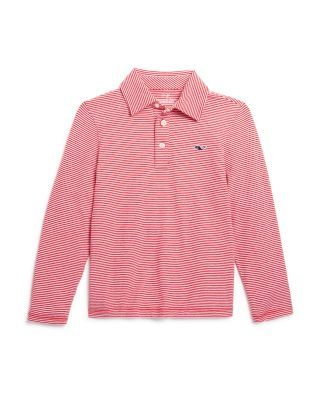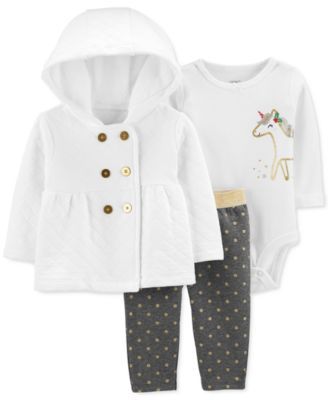 | | | | | | | |
| --- | --- | --- | --- | --- | --- | --- |
| ITEM DESCRIPTION | ORIGINAL QTY | ORIGINAL RETAIL | TOTAL ORIGINAL RETAIL | SIZE | DEPARTMENT NAME | VENDOR NAME |
| CLASSIC SHORT II STARS | 1 | $110.00 | | 8 | 2-14GIRLS ACC | UGG AUSTRALIA/DECKERS OUTDOOR CORP |
| MATTE MICROFIBER-BARN BU | 1 | $99.50 | | 9MOS | INFANT COLL | POLO RPLNSHMNT/POLO RL CHILDRENSWEA |
| BOYS WARM STORM JACKET | 1 | $90.00 | | | KIDS OUT/WEAR | NORTH FACE/VF OUTDOOR/VF CORP BOYS |
| CLUB NOMADE SWEAT PANT | 1 | $93.60 | | 4 | KIDS SURF | SCOTCH SHRUNK/JAMARI INTERNATL LTD |
| UA REVERSIBLE PRONTO PUF | 1 | $69.99 | | LRG | KIDS OUT/WEAR | UNDER ARMOUR OUTER BOYS/KHQ INVEST |
| PUFFER WITH BIB | 1 | $64.99 | | 5 | KIDS OUT/WEAR | MICHAEL KORS/MYSTIC INC BOYS |
| LT WT TERRY-FLAG HOODIE- | 1 | $59.50 | | MED | 2-20 POLO FAS | RL CHILDRENSWEAR/POLO RALPH LAUREN |
| BOW WALK THRU JUMPSUIT | 1 | $69.99 | | 8 | 7-16 DRESSES | RARE EDITIONS FOR GIRLS-CONSIGNEMNT |
| SEASONAL FLEECE-LS CN-TO | 1 | $55.00 | | 2T | 2-20 POLO FAS | RL CHILDRENSWEAR/POLO RALPH LAUREN |
| KP W BOYS SHORT SET BASIC | 1 | $65.00 | | 24MOS | LAYETTE | LAUREN MADISON/HADDAD BROTHERS INC |
| COLD SHOULDER GLITTER MA | 1 | $64.99 | | 4T SLIM | GRLS 2-6X DRS | RARE EDITIONS FOR GIRLS-CONSIGNEMNT |
| CLASSIC GINGHAM WHALE BASIC | 1 | $52.00 | | 2T | KIDS SURF | VINEYARD VINES |
| BURG/NAVY PLAID SHIRT | 1 | $57.00 | | 14 REG/MED | KIDS SURF | MICHAEL KORS/PEERLESS CLOTHING INTL |
| BURG/NAVY PLAID SHIRT | 2 | $57.00 | | 16 REG/MED | KIDS SURF | MICHAEL KORS/PEERLESS CLOTHING INTL |
| BURG/NAVY PLAID SHIRT | 1 | $57.00 | | 10 REG/MED | KIDS SURF | MICHAEL KORS/PEERLESS CLOTHING INTL |
| INTERLOCK-LS HZ-TOPS-KNI | 1 | $49.50 | | LRG | 2-20 POLO FAS | RL CHILDRENSWEAR/POLO RALPH LAUREN |
| TRIPLE WAIST SPARKLE KNI | 2 | $64.99 | | 7 | 7-16 DRESSES | RARE EDITIONS FOR GIRLS-CONSIGNEMNT |
| TRIPLE WAIST SPARKLE KNI | 2 | $64.99 | | | 7-16 DRESSES | RARE EDITIONS FOR GIRLS-CONSIGNEMNT |
| JUMPMAN LUXE PULLOVER | 1 | $47.99 | | LRG | 2-20 ACTIVE | JORDAN/HADDAD APPAREL GROUP LTD |
| CARTERS DINO SNOWSUIT | 1 | $54.99 | | 4 SLIM | KIDS OUT/WEAR | CARTER'S/AMEREX GROUP INC BOYS |
| OMBRE PLEATED SKIRT MAXI | 3 | $64.99 | | 16 | 7-16 DRESSES | RARE EDITIONS |
| OMBRE PLEATED SKIRT MAXI | 2 | $64.99 | | 14 | 7-16 DRESSES | RARE EDITIONS |
| JUMPMAN SPECKLE FULL ZIP | 2 | $45.99 | | XLRG | 2-20 ACTIVE | JORDAN/HADDAD APPAREL GROUP LTD |
| OMBRE PLEATED SKIRT MAXI | 1 | $64.99 | | | 7-16 DRESSES | RARE EDITIONS |
| OMBRE PLEATED SKIRT MAXI | 1 | $64.99 | | 8 | 7-16 DRESSES | RARE EDITIONS |
| PLAID BOMBER JACKET | 2 | $54.99 | | MED | EPICTHREADS G | EPIC THREADS-EDI/TOPSVILLE INC |
| PLAID BOMBER JACKET | 3 | $54.99 | | SML | EPICTHREADS G | EPIC THREADS-EDI/TOPSVILLE INC |
| PLAID BOMBER JACKET | 1 | $54.99 | | XL | EPICTHREADS G | EPIC THREADS-EDI/TOPSVILLE INC |
| SEASONAL FLEECE-BEAR CN | 1 | $45.00 | | 6 | 2-20 POLO FAS | RL CHILDRENSWEAR/POLO RALPH LAUREN |
| FZ BEAR FLEECE NAVY | 1 | $45.00 | | 2T | 2-20 POLO FAS | RL CHILDRENSWEAR/POLO RALPH LAUREN |
| B NSW CORE AMPLIFY P | 2 | $41.99 | | MED | 2-20 ACTIVE | NIKE |
| B NSW CORE AMPLIFY P | 1 | $41.99 | | SML | 2-20 ACTIVE | NIKE |
| G NK THERMA PO GFX SHINE | 1 | $41.99 | | MED | GIRLS ACTIVE | NIKE |
| G NK THERMA PO GFX SHINE | 1 | $41.99 | | SML | GIRLS ACTIVE | NIKE |
| B NK DRY ACDMY PANT GX K | 1 | $40.99 | | SML | 2-20 ACTIVE | NIKE |
| B NSW CLUB CARGO PANT | 2 | $41.99 | | LRG | 2-20 ACTIVE | NIKE |
| NEON UNICORN COLD SHOULD | 2 | $54.99 | | | 7-16 DRESSES | RARE EDITIONS FOR GIRLS-CONSIGNEMNT |
| FEEDER STRP EDGRTWN POLO | 1 | $49.50 | | XLRG | KIDS SURF | VINEYARD VINES |
| TONY LS CHAMBRAY SHIRT | 1 | $49.50 | | | TH BOYS 8-20 | TOMMY HILFIGER/KHQ INVESTMENTS LLC |
| KENNEDY RIDER | 1 | $49.00 | | 12 M | KIDS SHOES | KENNETH COLE/SYNCLAIRE BRANDS |
| JORDAN AIR 2FER PUFF | 1 | $43.99 | | 6 | 2-20 ACTIVE | JORDAN 2-7/HADDAD APPAREL GROUP |
| PK VLR STRIPE FOOTIE | 1 | $48.00 | | | INFANT COLL | KISSY KISSY LLC |
| EMBROID HORSEHAIR MAXI | 2 | $54.99 | | 12 | 7-16 DRESSES | SWAT FAME INC |
| JUMPMAN CLASSIC PULLOVER | 1 | $38.99 | | 6 | 2-20 ACTIVE | JORDAN 2-7/HADDAD APPAREL GROUP |
| RUFFLE SKRT CLIP DOT BAS | 2 | $49.99 | | 4T SLIM | GRLS 2-6X DRS | BONNIE JEAN/GERSON & GERSON |
| EMBOSSED PULLOVER | 1 | $39.99 | | XLRG | 2-20 ACTIVE | ADIDAS 8-20/LOLLYTOGS LTD |
| RUFFLE SKRT CLIP DOT BAS | 1 | $49.99 | | 5 | GRLS 2-6X DRS | BONNIE JEAN/GERSON & GERSON |
| TOUR TIPS BUNKER POL | 1 | $40.00 | | SML | KIDS SURF | UNDER ARMOUR |
| B NSW PO HOODIE CLUB | 1 | $35.99 | | LRG | 2-20 ACTIVE | NIKE |
| PERFORMANCE LISLE-SS KC- | 1 | $39.50 | | 7 | 2-20 POLO FAS | RL CHILDRENSWEAR/POLO RALPH LAUREN |
| SEASONAL FLEECE-PO PANT- | 1 | $39.50 | | 3T SLIM | 2-20 POLO FAS | RL CHILDRENSWEAR/POLO RALPH LAUREN |
| TRACKER CAMO SOFT SHORT | 1 | $38.00 | | 9 | KIDS SURF | SOVEREIGN CODE/SUBSTANCE OVER-CONS |
| FURRY PINK COAT DRESS W | 1 | $39.99 | | 3-6MOS | GIRLS 3-24 MO | BLUEBERI/BLUEBERRY BLVD LLC |
| 3PC BLACK NYLON VEST | 1 | $41.99 | | 3T SLIM | GRLS 2-6X COL | CALVIN KLEIN/KHQ INVESTMENT LLC |
| FURRY PINK COAT DRESS W | 1 | $39.99 | | 6-9MOS | GIRLS 3-24 MO | BLUEBERI/BLUEBERRY BLVD LLC |
| 3PC PINK FAUX FUR VEST W | 1 | $41.99 | | 6X | GRLS 2-6X COL | CALVIN KLEIN/KHQ INVESTMENT LLC |
| SUGAR TALL WEST BOOT | 1 | $49.00 | | 4 M | KIDS SHOES | E S ORIGINALS INC |
| HOODIE & TIGHT SET | 1 | $32.99 | | 6 | GIRLS ACTIVE | ADIDAS (SZ 2-6X)/LOLLYTOGS LTD |
| NORRIS SHIRT | 1 | $44.50 | | 6 | TH BOYS 2-7 | TOMMY HILFIGER/KHQ INVESTMENTS LLC |
| MULTI STRIPE SWEATER | 1 | $44.50 | | 3T SLIM | TOMMYGRLS7-16 | TOMMY GIRL/KHQ INVESTMENT LLC |
| BULL DENIM SKINNY W/ PIP | 1 | $44.50 | | 7 | TOMMYGRLS7-16 | TOMMY GIRL/KHQ INVESTMENT LLC |
| COLORBLOCK TRICOT JACKE | 1 | $35.99 | | LRG | 2-20 ACTIVE | ADIDAS 8-20/LOLLYTOGS LTD |
| INFANT GLACIER HOODIE | 1 | $35.00 | | 18-24 MOS | LAYETTE | NORTH FACE/VF OUTDOOR INC/V F CORP |
| B NK DRY SHORT AOP 2 | 1 | $31.99 | | XLRG | 2-20 ACTIVE | NIKE |
| AUSTIN PULLOVER CREW | 1 | $44.50 | | | TH BOYS 8-20 | TOMMY HILFIGER/KHQ INVESTMENTS LLC |
| GLITTER LACE FLORAL HI L | 1 | $52.99 | | 14 | 7-16 DRESSES | SWAT FAME INC |
| COSMIC VIBES JACKET | 1 | $34.99 | | 4 | GRLS2-16 CLAS | HELLO KITTY/EVY OF CALIFORNIA |
| BORDER FLORAL JUMPSUIT | 1 | $44.99 | | | 7-16 DRESSES | RARE EDITIONS |
| GLITTER LACE FLORAL HI L | 1 | $52.99 | | | 7-16 DRESSES | SWAT FAME INC |
| GLITTER LACE FLORAL HI L | 1 | $52.99 | | 16 | 7-16 DRESSES | SWAT FAME INC |
| AIR JORDAN TAPED CREW AN | 1 | $34.99 | | 7 | 2-20 ACTIVE | JORDAN 2-7/HADDAD APPAREL GROUP |
| GLITTER LACE WALKTHRU | 1 | $52.99 | | 12 | 7-16 DRESSES | SWAT FAME INC |
| LEOPARD WITH HK FACE | 1 | $44.00 | | 6X | GRLS2-16 CLAS | HELLO KITTY/EVY OF CALIFORNIA |
| GLITTER LACE WALKTHRU | 1 | $52.99 | | 14 | 7-16 DRESSES | SWAT FAME INC |
| SPECKLE COLOR BLOCK | 1 | $29.99 | | 18MOS | BOYS 3-24 MON | NIKE/HADDAD APPAREL GROUP |
| BLOCKED DIAMOND SHORT | 2 | $32.99 | | 7 | 2-20 ACTIVE | JORDAN 2-7/HADDAD APPAREL GROUP |
| HOLIDAY BURGUNDY VELVET | 1 | $34.99 | | 12MOS | BOYS 3-24 MON | NAUTICA/F & T APPAREL LLC |
| JUMPMAN CLASSICS SHORT | 1 | $34.99 | | XLRG | 2-20 ACTIVE | JORDAN/HADDAD APPAREL GROUP LTD |
| MELANGE MESH PANT | 1 | $30.99 | | XLRG | 2-20 ACTIVE | ADIDAS 8-20/LOLLYTOGS LTD |
| BASIL SHIRT | 1 | $37.50 | | 4 | TH BOYS 2-7 | TOMMY HILFIGER/KHQ INVESTMENTS LLC |
| Y NK BRSLA BKPK - FA19 | 11 | $35.00 | | NO SIZE | 2-14GIRLS ACC | NIKE BACKPACK/NIKE USA INC |
| GAME Y NK BRSLA BKPK - FA19 | 10 | $35.00 | | NO SIZE | 2-14GIRLS ACC | NIKE BACKPACK/NIKE USA INC |
| SHERPA LINED PULLOVE | 1 | $30.00 | | LRG | 8-20 CLSFCTNS | CONVERSE/HADDAD APPAREL GROUP LTD |
| HENRY PULLOVER CREW | 1 | $39.50 | | 5 | TH BOYS 2-7 | TOMMY HILFIGER/KHQ INVESTMENTS LLC |
| HENRY PULLOVER CREW | 1 | $39.50 | | 7 | TH BOYS 2-7 | TOMMY HILFIGER/KHQ INVESTMENTS LLC |
| 30/1-SS CN-TOPS-T-SHIRT | 1 | $29.50 | | LRG | 2-20 POLO FAS | RL CHILDRENSWEAR/POLO RALPH LAUREN |
| CK 2PC PINK/WHITE HOODED | 1 | $28.99 | | 6 | GRLS 2-6X COL | CALVIN KLEIN/KHQ INVESTMENT LLC |
| 2PC NAVY TOMMY STARS FLE | 1 | $28.99 | | 4T SLIM | GRLS 2-6X COL | TOMMY HILFIGER/KHQ INVESTMENT |
| CARDI SETF19 G C3 CARDI | 1 | $29.55 | | 6MOS | CARTER'S | WILLIAM CARTER-BABY |
| GSW 4PC BALLET | 1 | $25.20 | | 4 | CARTER TODLER | WILLIAM CARTER-TODDLER SLEEPWEAR |
| GSW 4PC BLUE PRINCESS WS | 1 | $25.20 | | 7 | CARTER TODLER | WILLIAM CARTER-TODDLER SLEEPWEAR |
| ALL DAY PLAY COVERALL | 1 | $35.00 | | 6MOS | BOYS 3-24 MON | NIKE/HADDAD APPAREL GROUP |
| PUFFER JACKET | 1 | $29.99 | | 24MOS | BOYS 3-24 MON | ROTHSCHILD/S ROTHSCHILD & CO INC |
| COLORBLOCK MELANGE JACKE | 1 | $29.99 | | 12MOS | BOYS 3-24 MON | ROTHSCHILD/S ROTHSCHILD & CO INC |
| COLORBLOCK MELANGE JACKE | 2 | $29.99 | | 24MOS | BOYS 3-24 MON | ROTHSCHILD/S ROTHSCHILD & CO INC |
| BLK RED LOGO HOOD CVRALL | 1 | $22.99 | | 0-3 | BOYS 3-24 MON | JORDAN/HADDAD APPAREL GROUP LTD |
| WHITE/BLACK FLEECE SET | 1 | $28.99 | | 5 | GRLS 2-6X COL | CALVIN KLEIN/KHQ INVESTMENT LLC |
| WHITE/BLACK FLEECE SET | 2 | $28.99 | | 4T SLIM | GRLS 2-6X COL | CALVIN KLEIN/KHQ INVESTMENT LLC |
| WHITE/BLACK FLEECE SET | 1 | $28.99 | | 3T SLIM | GRLS 2-6X COL | CALVIN KLEIN/KHQ INVESTMENT LLC |
| TOSSED FLAG PRINT SHORT | 1 | $29.50 | | 24MOS | GIRLS 3-24 MO | TOMMY SEPARATES/KHQ INVSTMNT GIRLS |
| 2PC LT BLUE CLIP DOT RUF | 1 | $28.99 | | 6 | GRLS 2-6X COL | TOMMY HILFIGER/KHQ INVESTMENT |
| 2PC BLACK REVERSE FR TER | 1 | $28.99 | | 6 | GRLS 2-6X COL | CALVIN KLEIN/KHQ INVESTMENT LLC |
| 2PC LT WT DENIM TUNIC W/ | 1 | $28.99 | | 6X | GRLS 2-6X COL | CALVIN KLEIN/KHQ INVESTMENT LLC |
| 2PC BRIGHT PINK FLEECE C | 1 | $28.99 | | 6X | GRLS 2-6X COL | CALVIN KLEIN/KHQ INVESTMENT LLC |
| 2PC PINK FAUX FUR CK TUN | 1 | $28.99 | | 6 | GRLS 2-6X COL | CALVIN KLEIN/KHQ INVESTMENT LLC |
| 4KRFT MELANGE SHORT | 1 | $25.99 | | LRG | 2-20 ACTIVE | ADIDAS 8-20/LOLLYTOGS LTD |
| NIKE 6:1 DAZZLE BREAKER | 1 | $38.00 | | LRG | KIDS SWIMWEAR | NIKE SWIM/SUPREME/PERRY ELLIS BOYS |
| NIKE LOGO SOLID LAP 8 VO | 1 | $38.00 | | XLRG | KIDS SWIMWEAR | NIKE SWIM/SUPREME/PERRY ELLIS BOYS |
| B NK DRY SHORT HBR | 1 | $22.99 | | MED | 2-20 ACTIVE | NIKE |
| HEART FLAG 2PC PANT SET | 1 | $27.99 | | 4-5 | KIDS SLEEP | TOMMY HILFIGER SLEEP GRLS/KHQ INVES |
| F19 PW SHERPA JACK CAMO | 3 | $22.00 | | 7 | CARTER TODLER | WILLIAM CARTER-TODDLER PLAYWEAR |
| BLK/ CAMDEN | 1 | $24.99 | | LRG | 8-20 CLSFCTNS | RING OF FIRE/ROF LLC |
| LE PUFFER | 1 | $24.99 | | 6 | EPCTHRD B2-20 | EPIC THREADS-EDI/TOPSVILLE INC |
| BSW DINO NOVELTY | 1 | $21.20 | | 3T SLIM | CARTER TODLER | WILLIAM CARTER-TODDLER SLEEPWEAR |
| BOYS BUBBLE JACKET WITH | 2 | $26.99 | | 4T SLIM | KIDS OUT/WEAR | WEATHERPROOF/SAMSUNG C&T AMER BOYS |
| BOYS BUBBLE JACKET WITH | 2 | $26.99 | | 3T SLIM | KIDS OUT/WEAR | WEATHERPROOF/SAMSUNG C&T AMER BOYS |
| BOYS BUBBLE JACKET WITH | 1 | $26.99 | | 3T SLIM | KIDS OUT/WEAR | WEATHERPROOF/SAMSUNG C&T AMER BOYS |
| 2PC LONG SLEEVE TEE + LE | 1 | $25.99 | | 6 | GIRLS ACTIVE | PUMA GIRLS 2-6X/PUMA UNITED NORTH |
| BOYS BUBBLE JACKET WITH | 2 | $26.99 | | 2T | KIDS OUT/WEAR | WEATHERPROOF/SAMSUNG C&T AMER BOYS |
| BOYS BUBBLE JACKET WITH | 3 | $26.99 | | | KIDS OUT/WEAR | WEATHERPROOF/SAMSUNG C&T AMER BOYS |
| BOYS BUBBLE JACKET WITH | 3 | $26.99 | | 4T SLIM | KIDS OUT/WEAR | WEATHERPROOF/SAMSUNG C&T AMER BOYS |
| PUFFER W/PINK CHEETAH LI | 2 | $26.99 | | 7-8 | KIDS OUT/WEAR | LONDON FOG/AMEREX GROUP INC GIRLS |
| CHEVRON QUILT PUFFER W/L | 1 | $26.99 | | 10-12(M/L) | KIDS OUT/WEAR | LONDON FOG/AMEREX GROUP INC GIRLS |
| THE AVENGERS | 1 | $26.99 | | MED | 8-20 CLSFCTNS | HYBRID PROMOTIONS |
| BOYS BUBBLE JACKET WITH | 1 | $26.99 | | 2T | KIDS OUT/WEAR | WEATHERPROOF/SAMSUNG C&T AMER BOYS |
| EVAN - TAPERED FIT JOGGE | 1 | $21.00 | | 8 | DRESSWEAR2-20 | NAUTICA/F & T APPAREL LLC-CONSIGN |
| EVAN - TAPERED FIT JOGGE | 1 | $21.00 | | | DRESSWEAR2-20 | NAUTICA/F & T APPAREL LLC-CONSIGN |
| F19 BPW RED VEST | 3 | $20.90 | | 6 | CARTER TODLER | WILLIAM CARTER-TODDLER PLAYWEAR |
| F19 BPW RED VEST | 3 | $20.90 | | 7 | CARTER TODLER | WILLIAM CARTER-TODDLER PLAYWEAR |
| F19 BPW WHITE SNIT JACKT | 4 | $20.90 | | | CARTER TODLER | WILLIAM CARTER-TODDLER PLAYWEAR |
| F19 BPW RED VEST | 2 | $20.90 | | 5 | CARTER TODLER | WILLIAM CARTER-TODDLER PLAYWEAR |
| BSW 4PC COTTONBSW 4PC RE | 1 | $25.05 | | 18MOS | CARTER'S | WILLIAM CARTER-BABY SLEEPWEAR |
| MINNE FACE DRESS | 1 | $21.99 | | 2T | GRLS2-16 CLAS | EVY/EVY OF CALIFORNIA-LITTLE |
| IXTREME BOYS SOLID RIP S | 1 | $26.99 | | | KIDS OUT/WEAR | WIPETTE BOYS/IAPPAREL LLC |
| MILLENIUM FALCON | 1 | $25.99 | | 4 | BOYS 2-7 | HYBRID PROMOTIONS |
| MINNIE THOUGHT BODYSUIT | 1 | $19.99 | | LRG | GRLS2-16 CLAS | EVY/EVY OF CALIFORNIA INC-BIG |
| YTH SEASONAL SPORT SHORT | 1 | $21.99 | | LRG | 2-20 ACTIVE | ADIDAS 8-20/LOLLYTOGS LTD |
| CRM GRY FLEECE HOOD SET | 1 | $25.99 | | 12MOS | BOYS 3-24 MON | TOMMY HILFIGER/KHQ INVESTMENT |
| F19 BPW RED VEST | 5 | $19.60 | | 3T SLIM | CARTER TODLER | WILLIAM CARTER-TODDLER PLAYWEAR |
| F19 BPW RED VEST | 2 | $19.60 | | 2T | CARTER TODLER | WILLIAM CARTER-TODDLER PLAYWEAR |
| F19 BPW RED VEST | 3 | $19.60 | | 4T SLIM | CARTER TODLER | WILLIAM CARTER-TODDLER PLAYWEAR |
| F19 BPW HOODIE SHARK | 1 | $19.50 | | 12 | CARTER TODLER | WILLIAM CARTER-TODDLER PLAYWEAR |
| F19 BPW HOODIE SHARK | 1 | $19.50 | | 10 | CARTER TODLER | WILLIAM CARTER-TODDLER PLAYWEAR |
| JOGGER SHORT W/ SPANDEX | 1 | $18.00 | | 14 | DRESSWEAR2-20 | NAUTICA/F & T APPAREL LLC-CONSIGN |
| MULTI STRIPE TEE | 1 | $26.50 | | 7 | TOMMYGRLS7-16 | TOMMY GIRL/KHQ INVESTMENT LLC |
| AWESOME TEE | 1 | $26.50 | | 8-10 MED | TOMMYGRLS7-16 | TOMMY GIRL/KHQ INVESTMENT LLC |
| SKETCHY FACE LEGGING SET | 1 | $22.99 | | 6 | GRLS2-16 CLAS | EVY/EVY OF CALIFORNIA-LITTLE |
| G NK DRY TEMPO SHORT | 1 | $22.99 | | SML | GIRLS ACTIVE | NIKE |
| CRM CREW BLK TRY SET | 1 | $23.99 | | 6-9MOS | BOYS 3-24 MON | CALVIN KLEIN/KHQ INVESTMENT LLC |
| GRY FLEECE HOODIE GRY PA | 2 | $23.99 | | 18MOS | BOYS 3-24 MON | CALVIN KLEIN/KHQ INVESTMENT LLC |
| BEARTOOTH STRETCH CTN/NY | 1 | $22.50 | | LRG | 8-20 CLSFCTNS | UNIVIBE/FAMMA GROUP INC |
| GRY TIE FRONT CREW BLK P | 1 | $23.99 | | 3-6MOS | BOYS 3-24 MON | CALVIN KLEIN/KHQ INVESTMENT LLC |
| HEATHERED HOODED LINEAR | 1 | $20.99 | | 2T | 2-20 ACTIVE | ADIDAS 2-7/LOLLYTOGS LTD |
| S20 B VEST SET SPIKEHOOD | 1 | $20.92 | | 24MOS | CARTER'S | WILLIAM CARTER-BABY |
| SPRI SPRING MULTI CKET BASIC | 1 | $24.99 | | SML | PB ACTIVE | IDEOLOGY-EDI/7-16 |
| TWILL CARGO JOGGER | 1 | $25.99 | | LRG | EPCTHRD B2-20 | EPIC THREADS-EDI/TOPSV BIG BOY 8-20 |
| SOLID SKI BIB | 1 | $24.99 | | | KIDS OUT/WEAR | LONDON FOG/AMEREX GROUP INC BOYS |
| M19M RISE SHORT 3 | 1 | $19.99 | | 6 | 2-20 ACTIVE | JORDAN 2-7/HADDAD APPAREL GROUP |
| 3PC BLU STR BDYSUIT CRM | 1 | $22.99 | | 18MOS | BOYS 3-24 MON | TOMMY HILFIGER/KHQ INVESTMENT |
| SS CORE SPORT TEE | 1 | $15.99 | | SML | 2-20 ACTIVE | ADIDAS 8-20/LOLLYTOGS LTD |
| L/S PINK/WHT RAINBOW SET | 1 | $24.99 | | 6 | GRLS2-16 CLAS | KIDS HEADQUARTERS/GENERIC |
| 2PC STRIPE/DOT COLD SHOU | 1 | $24.99 | | 6 | GRLS2-16 CLAS | KIDS HEADQUARTERS/GENERIC |
| F19 BPW BUFF CHECK SET | 7 | $17.30 | | 4T SLIM | CARTER TODLER | WILLIAM CARTER-TODDLER PLAYWEAR |
| F19 BPW MONSTER NAVY SET | 5 | $17.30 | | 3T SLIM | CARTER TODLER | WILLIAM CARTER-TODDLER PLAYWEAR |
| F19 BPW BUFF CHECK SET | 4 | $17.30 | | 2T | CARTER TODLER | WILLIAM CARTER-TODDLER PLAYWEAR |
| F19 BPW MONSTER NAVY SET | 2 | $17.30 | | 2T | CARTER TODLER | WILLIAM CARTER-TODDLER PLAYWEAR |
| F19 BPW BEAR RAGLAN SET | 1 | $17.30 | | | CARTER TODLER | WILLIAM CARTER-TODDLER PLAYWEAR |
| F19 BPW BEAR RAGLAN SET | 2 | $17.30 | | 4T SLIM | CARTER TODLER | WILLIAM CARTER-TODDLER PLAYWEAR |
| F19 BPW MOOSE HOODIE SET | 6 | $17.30 | | 3T SLIM | CARTER TODLER | WILLIAM CARTER-TODDLER PLAYWEAR |
| F19 BPW MOOSE HOODIE SET | 2 | $17.30 | | 4T SLIM | CARTER TODLER | WILLIAM CARTER-TODDLER PLAYWEAR |
| F19 BPW MOOSE HOODIE SET | 4 | $17.30 | | 2T | CARTER TODLER | WILLIAM CARTER-TODDLER PLAYWEAR |
| F19 BPW BLUE MOCKNK SET | 1 | $17.30 | | 2T | CARTER TODLER | WILLIAM CARTER-TODDLER PLAYWEAR |
| F19 BPW BUFF CHECK SET | 4 | $17.30 | | | CARTER TODLER | WILLIAM CARTER-TODDLER PLAYWEAR |
| F19 BPW BUFF CHECK SET | 8 | $17.30 | | 3T SLIM | CARTER TODLER | WILLIAM CARTER-TODDLER PLAYWEAR |
| F19 BPW MONSTER NAVY SET | 1 | $17.30 | | | CARTER TODLER | WILLIAM CARTER-TODDLER PLAYWEAR |
| CREW SWEATSHIRT BASIC | 1 | $24.99 | | MED | PBIDEOLOGYBOY | IDEOLOGY BOYS 8-20/EDI/TOPSVILLE |
| '85 STAR TEE | 1 | $24.50 | | 6 | TOMMYGRLS7-16 | TOMMY GIRL/KHQ INVESTMENT LLC |
| TUNIC HOODIE BASIC | 1 | $21.99 | | LRG | PB ACTIVE | IDEOLOGY GIRLS 7-16-EDI/TOPSVILLE |
| MULTI STRIPE TWOFFER | 1 | $24.99 | | LRG | GRLS2-16 CLAS | MONTEAU INC-BIG |
| KHAK PERFORMANCE SHORT | 1 | $17.94 | | 20 REG/MED | DRESSWEAR2-20 | NAUTICA/F & T APPAREL LLC |
| M&M FUN AOP DRESS | 1 | $22.99 | | 6 | GRLS2-16 CLAS | EVY/EVY OF CALIFORNIA-LITTLE |
| FLORAL PRINTED TWOFFER | 1 | $24.99 | | LRG | GRLS2-16 CLAS | MONTEAU INC-BIG |
| NEW BLACK SHERPA | 1 | $23.99 | | 3 | EPCTHRD B2-20 | EPIC THREADS-EDI/TOPSVILLE INC |
| NEW BLACK SHERPA | 1 | $23.99 | | 7 | EPCTHRD B2-20 | EPIC THREADS-EDI/TOPSVILLE INC |
| S20 N STPATTY 3PC | 1 | $18.30 | | 18MOS | CARTER'S | WILLIAM CARTER-BABY |
| S20 N STPATTY 3PC | 1 | $18.30 | | 12MOS | CARTER'S | WILLIAM CARTER-BABY |
| S20 N STPATTY 3PC | 1 | $18.30 | | 9MOS | CARTER'S | WILLIAM CARTER-BABY |
| S20 N STPATTY 3PC | 1 | $18.30 | | 3MOS | CARTER'S | WILLIAM CARTER-BABY |
| B NK DRY TEE DFC JDI BAC | 1 | $17.99 | | MED | 2-20 ACTIVE | NIKE |
| B NSW TEE FUTURA FIL | 2 | $17.99 | | SML | 2-20 ACTIVE | NIKE |
| PULLOVER W/ KANGAROO POC | 1 | $40.00 | | SML | 7-16 COLLECT | DKNY/SAMSUNG C&T AMERICA INC CNSGN |
| FROZEN ELSA DRESS | 1 | $19.99 | | 5 | GRLS2-16 CLAS | EVY OF CALIFORNIA INC CONSIGN |
| PRINCESS AND PETS DRESS | 1 | $22.99 | | 5 | GRLS2-16 CLAS | EVY/EVY OF CALIFORNIA-LITTLE |
| F19 BPW RED BUFF CHECK | 3 | $15.90 | | 8 | CARTER TODLER | WILLIAM CARTER-TODDLER PLAYWEAR |
| F19 BPW RED BUFF CHECK | 3 | $15.90 | | 5 | CARTER TODLER | WILLIAM CARTER-TODDLER PLAYWEAR |
| F19 BPW RED BUFF CHECK | 3 | $15.90 | | 6 | CARTER TODLER | WILLIAM CARTER-TODDLER PLAYWEAR |
| F19 BPW RED BUFF CHECK | 2 | $15.90 | | 4 | CARTER TODLER | WILLIAM CARTER-TODDLER PLAYWEAR |
| F19 BPW RED BUFF CHECK | 3 | $15.90 | | 7 | CARTER TODLER | WILLIAM CARTER-TODDLER PLAYWEAR |
| DOUBLE TAPED DENIM | 1 | $35.50 | | 16 | 8-20 CLSFCTNS | JAYWALKER/TOPSON DOWNS OF CALIFORNI |
| F19 BPW NAVY PULLON PANT | 2 | $15.50 | | 8 | CARTER TODLER | WILLIAM CARTER-TODDLER PLAYWEAR |
| F19 BPW NAVY PULLON PANT | 1 | $15.50 | | 6 | CARTER TODLER | WILLIAM CARTER-TODDLER PLAYWEAR |
| KNIT SETF19 BPW FIRETRCK | 1 | $17.28 | | 18MOS | CARTER'S | WILLIAM CARTER-BABY |
| F19 B SETS YELLOW PLAID | 1 | $17.28 | | 6MOS | CARTER'S | WILLIAM CARTER-BABY |
| WOVEN SETF19 BPW CHAMBRA | 1 | $17.28 | | 18MOS | CARTER'S | WILLIAM CARTER-BABY |
| WOVEN SETF19 BPW GREEN P | 1 | $17.28 | | 18MOS | CARTER'S | WILLIAM CARTER-BABY |
| CORE SETS 4F19 ANIMAL HO | 1 | $17.28 | | 3MOS | CARTER'S | WILLIAM CARTER-BABY |
| CORE SETS 3F19 PANDA PAN | 1 | $17.28 | | 6MOS | CARTER'S | WILLIAM CARTER-BABY |
| F19 B SETS YELLOW PLAID | 1 | $17.28 | | 3MOS | CARTER'S | WILLIAM CARTER-BABY |
| F19 RED BLACK PLAID | 4 | $15.10 | | 3T SLIM | CARTER TODLER | WILLIAM CARTER-TODDLER PLAYWEAR |
| F19 BPW GREEN PLD FLNNEL | 1 | $15.10 | | 2T | CARTER TODLER | WILLIAM CARTER-TODDLER PLAYWEAR |
| NAVY WHIT WHIT GIRLS SS TEE | 1 | $16.30 | | 18 SLIM | DRESSWEAR2-20 | NAUTICA/F & T APPAREL LLC |
| FLORAL JUMPSUIT | 1 | $26.99 | | XL | EPICTHREADS G | EPIC THREADS-EDI/TOPSVILLE INC |
| PIECED SWEATPANT BASIC | 1 | $21.99 | | LRG | PB ACTIVE | IDEOLOGY GIRLS 7-16-EDI/TOPSVILLE |
| OVERALL | 1 | $17.99 | | 6-9MOS | 1ST IMPRESSNS | FIRST IMPRESSIONS-MMG |
| SS CORE PRINT TEE | 1 | $15.99 | | MED | 2-20 ACTIVE | ADIDAS 8-20/LOLLYTOGS LTD |
| STRIPE TAPE ATH SET | 1 | $18.99 | | 18MOS | 1ST IMPRESSNS | FIRST IMPRESSIONS-MMG |
| F19 BPW GREY PULLON PANT | 1 | $14.20 | | | CARTER TODLER | WILLIAM CARTER-TODDLER PLAYWEAR |
| F19 BPW GREY PULLON PANT | 1 | $14.20 | | 4T SLIM | CARTER TODLER | WILLIAM CARTER-TODDLER PLAYWEAR |
| F19 BPW GREY PULLON PANT | 3 | $14.20 | | 3T SLIM | CARTER TODLER | WILLIAM CARTER-TODDLER PLAYWEAR |
| F19 BPW GREY PULLON PANT | 1 | $14.20 | | 2T | CARTER TODLER | WILLIAM CARTER-TODDLER PLAYWEAR |
| LS BODYCON DRESS | 1 | $19.99 | | SML | EPICTHREADS G | EPIC THREADS-EDI/TOPSVILLE INC |
| PIECED LEGGING | 1 | $16.99 | | XL | PB ACTIVE | IDEOLOGY-EDI/7-16 |
| SAY VOLCOM S/S T YTH | 1 | $18.50 | | MED | KIDS SURF | VOLCOM INC |
| GIRL BSPSF19 G BSPS GREY | 1 | $14.55 | | 6MOS | CARTER'S | WILLIAM CARTER-BABY |
| F19 B 1 PIECE STRIPE MOO | 1 | $14.44 | | 18MOS | CARTER'S | WILLIAM CARTER-BABY |
| GOOD VIBES TEE | 1 | $16.99 | | LRG | GRLS2-16 CLAS | BEAUTEES/KWDZ MFG LLC (441/806) |
| PRINTED LEGGING | 1 | $12.99 | | 6 | PB ACTIVE | IDEOLOGY-EDI/2-6X |
| PEPLUM KNIT TOP | 1 | $19.99 | | 5 | 2-16 BR SPRTS | LEVI'S/HADDAD APPAREL-LITTLE |
| CAMO TBLD | 1 | $17.33 | | | 8-20 CLSFCTNS | TIMBERLAND/KHQ INVESTMENT CONSIGN |
| FADED PALM SWIM TRUNK | 1 | $15.99 | | | KIDS SWIMWEAR | M HIDARY & CO INC BOYS |
| SIDE INSET SHORT BASIC | 1 | $16.99 | | MED | PBIDEOLOGYBOY | IDEOLOGY BOYS 8-20/EDI/TOPSVILLE |
| S/S DOUBLE PIQUE POLO W/ | 1 | $12.00 | | | DRESSWEAR2-20 | NAUTICA/F & T APPAREL LLC-CONSIGN |
| 1 PCF19 B 1PC RED VARSIT | 1 | $13.19 | | 3MOS | CARTER'S | WILLIAM CARTER-BABY |
| BIG 3 SPECKLE TEE | 1 | $12.99 | | 7 | 2-20 ACTIVE | JORDAN 2-7/HADDAD APPAREL GROUP |
| BRAND TEE 5 | 1 | $12.99 | | 6 | 2-20 ACTIVE | JORDAN 2-7/HADDAD APPAREL GROUP |
| F19 BPW GREY BEAR TEE | 4 | $11.40 | | 7 | CARTER TODLER | WILLIAM CARTER-TODDLER PLAYWEAR |
| F19 BPW FLEECE PANT NAVY | 1 | $11.40 | | 6 | CARTER TODLER | WILLIAM CARTER-TODDLER PLAYWEAR |
| F19 BPW FLEECE PANT NAVY | 2 | $11.40 | | 8 | CARTER TODLER | WILLIAM CARTER-TODDLER PLAYWEAR |
| F19 BPW FLEECE PANT NAVY | 1 | $11.40 | | 5 | CARTER TODLER | WILLIAM CARTER-TODDLER PLAYWEAR |
| F19 BPW RED YETI TEE | 1 | $11.40 | | 4 | CARTER TODLER | WILLIAM CARTER-TODDLER PLAYWEAR |
| JOJO BEANIE SIGNATURE SE | 2 | $11.99 | | OSFA | 2-14GIRLS ACC | ACCESSORY INNOVATIONS LLC |
| BSW 1PC FLEECEBSW 1PC CA | 2 | $13.50 | | 24MOS | CARTER'S | WILLIAM CARTER-BABY SLEEPWEAR |
| BSW 1PC FLEECEBSW 1PC BL | 1 | $13.50 | | 24MOS | CARTER'S | WILLIAM CARTER-BABY SLEEPWEAR |
| BSW 1PC FLEECEBSW 1PC RE | 1 | $13.50 | | 18MOS | CARTER'S | WILLIAM CARTER-BABY SLEEPWEAR |
| BSW 1PC FLEECEBSW 1PC CA | 1 | $13.50 | | 12MOS | CARTER'S | WILLIAM CARTER-BABY SLEEPWEAR |
| BSW 1PC FLEECEBSW 1PC RE | 1 | $13.50 | | 24MOS | CARTER'S | WILLIAM CARTER-BABY SLEEPWEAR |
| BSW 1PC FLEECEBSW 1PC BL | 2 | $13.50 | | 12MOS | CARTER'S | WILLIAM CARTER-BABY SLEEPWEAR |
| BSW 1PC FLEECEBSW 1PC RE | 1 | $13.50 | | 12MOS | CARTER'S | WILLIAM CARTER-BABY SLEEPWEAR |
| SPRI SPRNG MLTI SPC CAPRBASIC | 1 | $16.99 | | XL | PB ACTIVE | IDEOLOGY-EDI/7-16 |
| BLUE STRIPE COVERALL W B | 1 | $12.99 | | 24MOS | BOYS 3-24 MON | MAX AND OLIVIA/CLOUD NINE CLOTHING |
| DIAGONAL STRIPE REPEAT T | 1 | $12.22 | | LRG | 8-20 CLSFCTNS | CONVERSE/HADDAD APPAREL GROUP LTD |
| FASHION 3D CAT HAT AND G | 4 | $11.99 | | | 2-14GIRLS ACC | BERKSHIRE FASHIONS INC |
| TOY STORY HAT AND GLOVE | 2 | $11.99 | | | 2-14GIRLS ACC | BERKSHIRE FASHIONS INC |
| SPIDERMAN BEANIE HAT AND | 1 | $11.99 | | | 2-14GIRLS ACC | BERKSHIRE FASHIONS INC |
| MINNIE 3D HEIDI HAT AND | 1 | $11.99 | | | 2-14GIRLS ACC | BERKSHIRE FASHIONS INC |
| FUR VEST | 1 | $14.99 | | 18MOS | 1ST IMPRESSNS | FIRST IMPRESSIONS-EDI/TOPSVILLE |
| MIRCO SNPF19 B MICRO SNP | 1 | $12.17 | | 3MOS | CARTER'S | WILLIAM CARTER-BABY |
| MICRO SNPF19 G MICRO SNP | 3 | $12.17 | | 6MOS | CARTER'S | WILLIAM CARTER-BABY |
| SNPF19 N SNP ANIMAL PRIN | 1 | $12.17 | | 3MOS | CARTER'S | WILLIAM CARTER-BABY |
| MICRO SNPF19 B MICRO SNP | 1 | $12.17 | | 6MOS | CARTER'S | WILLIAM CARTER-BABY |
| BSW 1PC CONSTRUCTION PRT | 1 | $12.77 | | 18MOS | CARTER'S | WILLIAM CARTER-BABY SLEEPWEAR |
| F19 BPW DINO XMAS TEE | 6 | $10.20 | | 3T SLIM | CARTER TODLER | WILLIAM CARTER-TODDLER PLAYWEAR |
| F19 BPW DINO XMAS TEE | 4 | $10.20 | | 4T SLIM | CARTER TODLER | WILLIAM CARTER-TODDLER PLAYWEAR |
| F19 BPW DINO XMAS TEE | 3 | $10.20 | | 2T | CARTER TODLER | WILLIAM CARTER-TODDLER PLAYWEAR |
| FANCY NANCY TODDLER HEID | 5 | $11.99 | | 12 MOS | 2-14GIRLS ACC | RISING STAR/ABG ACCESSORIES |
| LOL CWS | 1 | $11.99 | | NO SIZE | 2-14GIRLS ACC | STARPOINT/FAB/FASHION ACC BAZAAR |
| ADDIE AND TATE UNICORN S | 7 | $11.99 | | 7-14 | 2-14GIRLS ACC | RISING STAR/ABG ACCESSORIES |
| PURPLE OMBRE HEIDI | 1 | $11.99 | | NO SIZE | 2-14GIRLS ACC | STARPOINT/FAB/FASHION ACC BAZAAR |
| FROZEN TODDLER HIEDI | 1 | $11.99 | | 12 MOS | 2-14GIRLS ACC | RISING STAR/ABG ACCESSORIES |
| TODDLER UNICORN TRAPPER | 3 | $11.99 | | NO SIZE | 2-14GIRLS ACC | STARPOINT/FAB/FASHION ACC BAZAAR |
| LOL SURPRISE CO | 1 | $11.99 | | NO SIZE | 2-14GIRLS ACC | STARPOINT/FAB/FASHION ACC BAZAAR |
| SKEGGING | 1 | $11.99 | | 3T REG | EPCTHRD G2-6X | EPIC THREADS-EDI/TOPSVILLE INC |
| SKEGGING | 1 | $11.99 | | 3T REG | EPCTHRD G2-6X | EPIC THREADS-EDI/TOPSVILLE INC |
| L/S GRAPHIC TEE 001 WHIT | 2 | $7.00 | | 24MOS | BOYS 3-24 MON | LEVI'S/HADDAD APPAREL GROUP |
| BFLIES OPP ROMPER | 1 | $10.99 | | 6 | EPCTHRD G2-6X | EPIC THREADS-EDI/TOPSVILLE INC |
| FLORAL CS OPP DRESS | 1 | $10.99 | | 5 | EPCTHRD G2-6X | EPIC THREADS-EDI/TOPSVILLE INC |
| MARIO KART | 1 | $9.99 | | LRG | 8-20 CLSFCTNS | HYBRID PROMOTIONS |
| S S SCRIPT LOGO | 1 | $5.99 | | 6 | 2-20 ACTIVE | CHAMPION 2-7/BELUGA INC |
| BOYS JOSEPH RAGLAN | 1 | $9.99 | | MED | 8-20 CLSFCTNS | UNIVIBE/FAMMA GROUP INC |
| T STRP KNE PTCH PANT | 1 | $7.99 | | 2T REG | 1ST IMPRESSNS | FIRST IMPRESSIONS-MMG |
| T LGHTNG BLT JOGGER | 1 | $7.99 | | 2T REG | 1ST IMPRESSNS | FIRST IMPRESSIONS-MMG |
| AOP BFLY BERMUDA | 1 | $7.99 | | 6 | EPCTHRD G2-6X | EPIC THREADS-EDI/TOPSVILLE INC |
| T GEO PRINT JOGGER | 1 | $7.99 | | 3T REG | 1ST IMPRESSNS | FIRST IMPRESSIONS-MMG |
| MULTI HEARTS LEGGING | 1 | $7.99 | | 6 | EPCTHRD G2-6X | EPIC THREADS-EDI/TOPSVILLE INC |
| CAMO DINOS TEE | 2 | $7.99 | | 3 | EPCTHRD B2-20 | EPIC THREADS-EDI/TOPSVILLE INC |
| THREE BUNNIES SS TEE | 1 | $7.99 | | 6 | EPCTHRD G2-6X | EPIC THREADS-EDI/TOPSVILLE INC |
| HOT COCOA LS TEE | 1 | $7.99 | | 3T REG | EPCTHRD G2-6X | EPIC THREADS-EDI/TOPSVILLE INC |
| WINGED UNI LS TEE | 1 | $7.99 | | 6X | EPCTHRD G2-6X | EPIC THREADS-EDI/TOPSVILLE INC |
| BDAY HEART SS TEE | 1 | $7.99 | | 6 | EPCTHRD G2-6X | EPIC THREADS-EDI/TOPSVILLE INC |
| CUPCAKE TULLE SS TEE | 1 | $7.99 | | 6 | EPCTHRD G2-6X | EPIC THREADS-EDI/TOPSVILLE INC |
| STAR KNEE PATCH JOGG | 1 | $6.99 | | 24MOS | 1ST IMPRESSNS | FIRST IMPRESSIONS-MMG |
| ALL OVER DINO JOGGER | 1 | $6.99 | | 3-6MOS | 1ST IMPRESSNS | FIRST IMPRESSIONS-MMG |
| ALL OVER DINO JOGGER | 2 | $6.99 | | 24MOS | 1ST IMPRESSNS | FIRST IMPRESSIONS-MMG |
| ALL OVER DINO JOGGER | 3 | $6.99 | | 18MOS | 1ST IMPRESSNS | FIRST IMPRESSIONS-MMG |
| ALL OVER DINO JOGGER | 2 | $6.99 | | 6-9MOS | 1ST IMPRESSNS | FIRST IMPRESSIONS-MMG |
| MOTO KNEE JOGGER | 1 | $6.99 | | 24MOS | 1ST IMPRESSNS | FIRST IMPRESSIONS-MMG |
| SS DOG STRIPE TEE | 1 | $5.99 | | 6-9MOS | 1ST IMPRESSNS | FIRST IMPRESSIONS-MMG |
| CHRISTMAS DUDE TEE | 2 | $7.99 | | 18MOS | 1ST IMPRESSNS | FIRST IMPRESSIONS-MMG |
| GINGHAM SHORT | 1 | $5.99 | | 6-9MOS | 1ST IMPRESSNS | FIRST IMPRESSIONS-MMG |
| GINGHAM SHORT | 2 | $5.99 | | 3-6MOS | 1ST IMPRESSNS | FIRST IMPRESSIONS-MMG |
| T ZEBRA FACE TEE | 1 | $7.99 | | 4T REG | 1ST IMPRESSNS | FIRST IMPRESSIONS-MMG |
| ELF SIZED TEE | 1 | $7.99 | | | 1ST IMPRESSNS | FIRST IMPRESSIONS-MMG |
| T SS GIRAFFE TEE | 3 | $7.99 | | 4T REG | 1ST IMPRESSNS | FIRST IMPRESSIONS-MMG |
| T SS GIRAFFE TEE | 2 | $7.99 | | 3T REG | 1ST IMPRESSNS | FIRST IMPRESSIONS-MMG |
| T SS GIRAFFE TEE | 1 | $7.99 | | 2T REG | 1ST IMPRESSNS | FIRST IMPRESSIONS-MMG |
| CHECK RUFFLE TEE | 1 | $6.99 | | 18MOS | 1ST IMPRESSNS | FIRST IMPRESSIONS-MMG |
| T SS ROAR TEE | 1 | $7.99 | | 2T REG | 1ST IMPRESSNS | FIRST IMPRESSIONS-MMG |
| T SS ROAR TEE | 3 | $7.99 | | 4T REG | 1ST IMPRESSNS | FIRST IMPRESSIONS-MMG |
| T SS HELICOPTER TEE | 1 | $7.99 | | 3T REG | 1ST IMPRESSNS | FIRST IMPRESSIONS-MMG |
| T SS ROAR TEE | 2 | $7.99 | | 3T REG | 1ST IMPRESSNS | FIRST IMPRESSIONS-MMG |
| LEFTOVER PIE TEE | 1 | $7.99 | | 3-6MOS | 1ST IMPRESSNS | FIRST IMPRESSIONS-MMG |
| FLOWER BORDER TUNIC | 1 | $6.99 | | 6-9MOS | 1ST IMPRESSNS | FIRST IMPRESSIONS-MMG |
| SQUARE AOP SLIM JOGR | 1 | $6.99 | | 12MOS | 1ST IMPRESSNS | FIRST IMPRESSIONS-MMG |
| T BASKETBALL TEE | 1 | $7.99 | | 4T REG | 1ST IMPRESSNS | FIRST IMPRESSIONS-MMG |
| ANIMAL STRIPE SHORT | 1 | $5.99 | | 12MOS | 1ST IMPRESSNS | FIRST IMPRESSIONS-MMG |
| ANIMAL STRIPE SHORT | 1 | $5.99 | | 3-6MOS | 1ST IMPRESSNS | FIRST IMPRESSIONS-MMG |
| LLAMA SCARF TEE | 1 | $6.99 | | 12MOS | 1ST IMPRESSNS | FIRST IMPRESSIONS-MMG |
| STEAL YOUR HEART TEE BASIC | 1 | $7.99 | | 12MOS | 1ST IMPRESSNS | FIRST IMPRESSIONS-MMG |
| SS GIRAFFE POCKET T | 1 | $5.99 | | 12MOS | 1ST IMPRESSNS | FIRST IMPRESSIONS-MMG |
| SS GIRAFFE POCKET T | 3 | $5.99 | | 6-9MOS | 1ST IMPRESSNS | FIRST IMPRESSIONS-MMG |
| SS GIRAFFE POCKET T | 3 | $5.99 | | 3-6MOS | 1ST IMPRESSNS | FIRST IMPRESSIONS-MMG |
| STAR BIB | 4 | $6.99 | | OSFA | 1ST IMPRESSNS | FIRST IMPRESSIONS-MMG |
| ZEBRA FACE TEE | 1 | $6.99 | | 12MOS | 1ST IMPRESSNS | FIRST IMPRESSIONS-MMG |
| ZEBRA FACE TEE | 1 | $6.99 | | 6-9MOS | 1ST IMPRESSNS | FIRST IMPRESSIONS-MMG |
| ZEBRA FACE TEE | 1 | $6.99 | | 3-6MOS | 1ST IMPRESSNS | FIRST IMPRESSIONS-MMG |
| SS STACKED ANIMALS T | 1 | $5.99 | | 6-9MOS | 1ST IMPRESSNS | FIRST IMPRESSIONS-MMG |
| SS STACKED ANIMALS T | 2 | $5.99 | | 3-6MOS | 1ST IMPRESSNS | FIRST IMPRESSIONS-MMG |
| FROST2 | 1 | $46.00 | | 8 | KIDS SHOES | WILLIAM CARTER/VIDA SHOES |
| NOAH FULLZIP TRICOT JACK | 1 | $22.50 | | | DRESSWEAR2-20 | NAUTICA/F & T APPAREL LLC-CONSIGN     |