Wholesale Lot Of 40 Overstock Brand Name Designer Dresses
$719.99
Wholesale Lot Of 40 Brand Name Designer Dresses
Original Retail Values Of Up To $400 Each.
You will receive an assortment of 40 dresses from manifest listed below. 
Brands such as Marciano, Ralph Lauren, Calvin Klein, Trina Turk, Jessica Howard, Betsy & Adam, Xscape Evenings, Adrianna Papell, Vince Camuto, Arthur S Levine, Tommy Hilfiger, DKNY, Betsey Johnson, Sally Lou, Bridge Social, Bee Darlin, Guess, and other high end designer brands.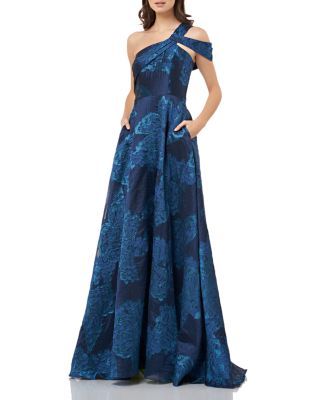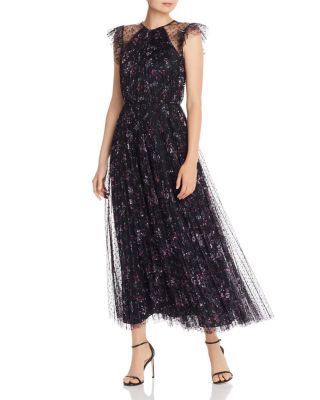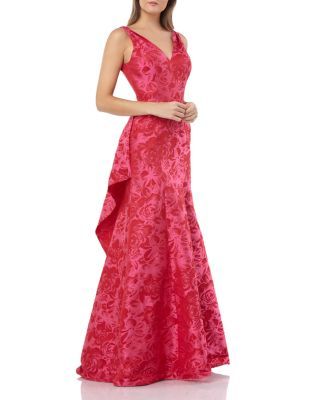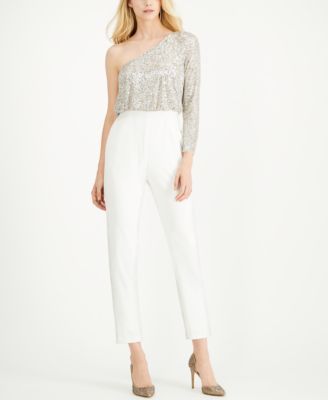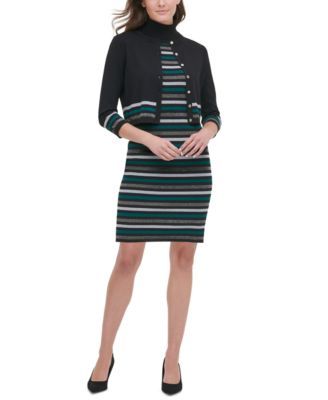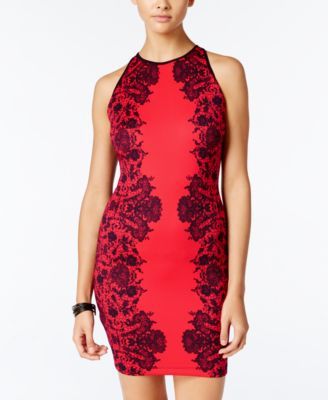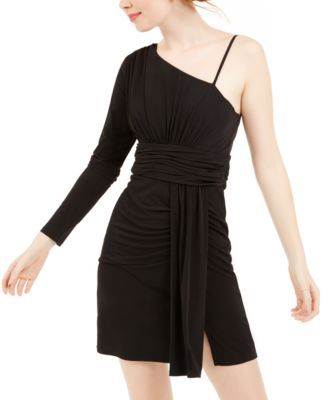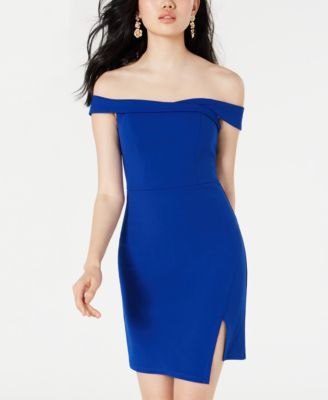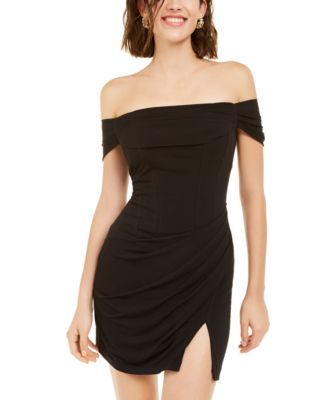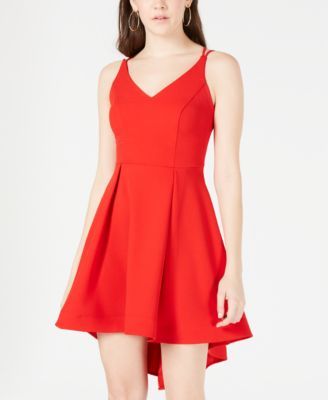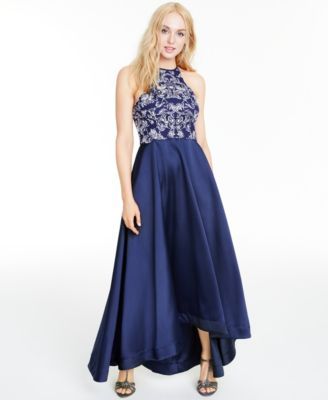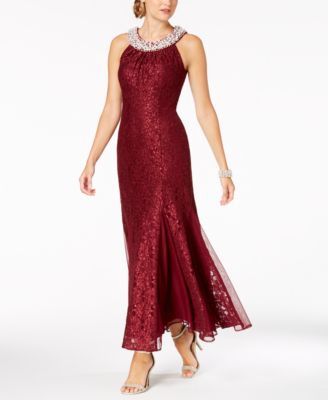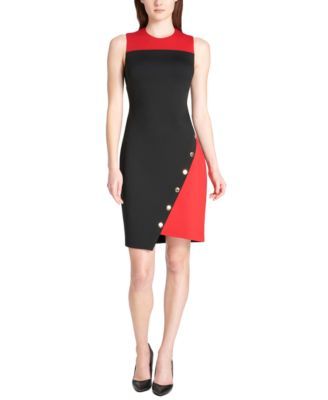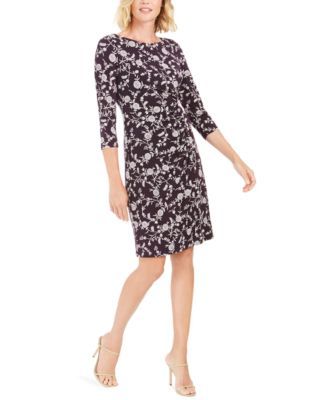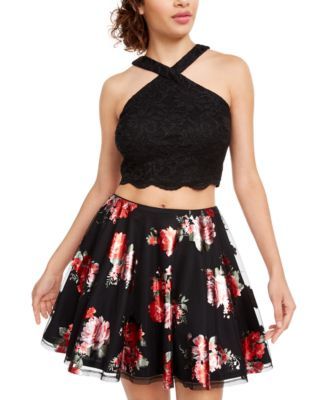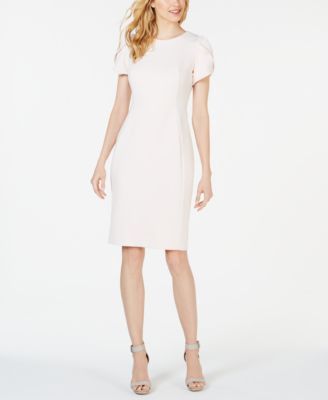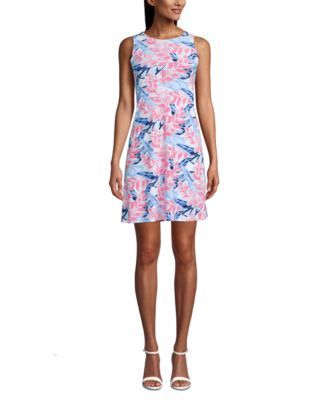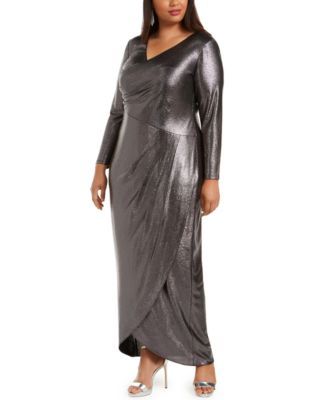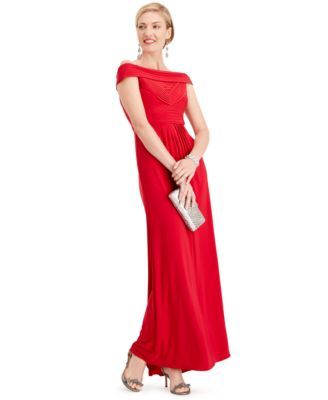 | | | | | | | | |
| --- | --- | --- | --- | --- | --- | --- | --- |
| UPC | ITEM DESCRIPTION | ORIGINAL QTY | ORIGINAL RETAIL | COLOR | SIZE | DEPARTMENT NAME | VENDOR NAME |
| 628732947921 | O/S PRINT GOWN | 1 | $498.00 | NAVY | 10 | BRIDGE DRESS | CARMEN MARC VALVO INFSN/GRP JS INTL |
| 614016088893 | PLEATED FLORAL DRESS | 2 | $495.00 | BLACK | 12 | BRIDGE DRESS | JILL STUART INC |
| 628732700816 | V FRONT V BACK JACQU | 1 | $428.00 | REDOVERFLW | 10 | BRIDGE DRESS | CARMEN MARC VALVO INFSN/GRP JS INTL |
| 652933502276 | OTS EMBROIDERED GOWN | 1 | $339.00 | NAVY | 10 | APAPELL DRESS | EVENING/ADRIANNA PAPELL |
| 749709720214 | LNG S/S BEAD BOD PWRMSH | 1 | $299.00 | NAVY | 22W | WOM SOC DRESS | BETSY & ADAM |
| 884002922627 | SHEATH DRESS WITH FLORAL | 1 | $269.00 | MEDIUM RED | 14 | CLAS SOC DRES | ALEX APPAREL GROUP INC |
| 652933463294 | ASYM GOWN PLEATED | 1 | $249.00 | WHITE | 8 | BRIDAL | ADRIANNA PAPELL |
| 652933463447 | MIKADO ASYM PLEATED GOWN | 1 | $249.00 | NAVY | 8 | APAPELL DRESS | EVENING/ADRIANNA PAPELL |
| 652933491341 | CREPE JUMPSUIT (JULIA RO | 1 | $249.00 | MED BEIGE | 12 | APAPELL DRESS | EVENING/ADRIANNA PAPELL |
| 652933487047 | BEADED FRINGE DRESS | 1 | $249.00 | DARK GREEN | 4 | APAPELL DRESS | EVENING/ADRIANNA PAPELL |
| 652933305129 | SLVELESS GWN W ILLUSION | 1 | $249.00 | MED GREEN | 20 T/L | WOM SOC DRESS | ADRIANNA PAPELL |
| 749709580528 | LNG HLTR NK SAT BLGW | 1 | $259.00 | DARK RED | 2 P | P SOCL/RL DRS | BETSY & ADAM |
| 749709358745 | HIGH LOW HALTER BALLGOWN | 1 | $259.00 | DARK BLUE | 6 | STYLST SOCIAL | BETSY & ADAM |
| 191837169777 | LNG CRP/ITY TOP W/ BOW | 1 | $259.00 | CHARCOAL | 14 P | P SOCL/RL DRS | XSCAPE EVENINGS LTD |
| 191837179288 | EMBELISHED SIDE RUCHE LS | 1 | $259.00 | TURQ/AQUA | 22W | WOM SOC DRESS | XSCAPE EVENINGS LTD |
| 749709766670 | SHT L/S HOLO KNIT BOW | 1 | $249.00 | BLACK | | WOM SOC DRESS | BETSY & ADAM |
| 652933277570 | ONE SHOULDER EMBELISHED | 1 | $229.00 | SILVER | 12 | BRIDAL | ADRIANNA PAPELL |
| 652933553025 | BEADED HI-LOW HALTER DRE | 1 | $229.00 | BLACK | 14 | APAPELL DRESS | EVENING/ADRIANNA PAPELL |
| 652933437318 | FOILED JERSEY WRAP DRESS | 1 | $229.00 | CHARCOAL | 22 T/L | WOM SOC DRESS | ADRIANNA PAPELL |
| 749709811608 | V NK ITY LONG CAPE BACK | 1 | $239.00 | DARK GREEN | S P | WOM SOC DRESS | BETSY & ADAM |
| 193623466725 | OTS HI LOW BALL GOWN IN | 2 | $249.00 | PURPLE | 12 | CK EVENING | CALVIN KLEIN/G-III APPAREL GROUP |
| 193623437633 | ONE SHOULDER METALLIC LO | 1 | $249.00 | BLACK | 20W | WOM SOC DRESS | CALVIN KLEIN/G-III APPAREL GROUP |
| 191837125353 | LONG SEQUIN DRESS | 1 | $259.00 | LT BEIGE | 6 | STYLST SOCIAL | XSCAPE EVENINGS LTD |
| 749709765390 | SHT ITY V NK GLXY PARTY | 1 | $219.00 | | 8 P | P SOCL/RL DRS | BETSY & ADAM |
| 192374379933 | MOSAIC TILE JACKET | 1 | $199.00 | SILVER | A OR SMALL | OPNG PRC DAY | NATORI COMPANY |
| 689886558357 | L/S DRAPE BACK | 1 | $228.00 | NAVY | 8 | STYLST SOCIAL | VINCE CAMUTO/G-III APPAREL GRP |
| 193623465766 | EMBOSSED SEQUIN VELVET V | 1 | $229.00 | BLACK | 10 | CK EVENING | CALVIN KLEIN/G-III APPAREL GROUP |
| 193623431921 | SEQUINED CAP SL COWL BAC | 1 | $229.00 | GRAY | 14 | CK EVENING | CALVIN KLEIN/G-III APPAREL GROUP |
| 652933430548 | PINTUCK OFF SHOULDER | 1 | $199.00 | WHITE | 6 P | P SOCL/RL DRS | ADRIANNA PAPELL |
| 652933605410 | ONE SHOULDER COLUMN LACE | 1 | $199.00 | DARKPURPLE | 10 | BRIDAL | ADRIANNA PAPELL |
| 652933888547 | ONE SHOULDER JERSEY GOWN | 1 | $199.00 | MED BLUE | 12 | APAPELL DRESS | EVENING/ADRIANNA PAPELL |
| 652933393201 | PINTUCK OFF SHOULDER GOW | 1 | $199.00 | WHITE | 2 | APAPELL DRESS | EVENING/ADRIANNA PAPELL |
| 652933393133 | PINTUCK OFF SHOULDER | 1 | $199.00 | MEDIUM RED | 12 | APAPELL DRESS | EVENING/ADRIANNA PAPELL |
| 652933491983 | L/S SHEER BODY CON | 1 | $189.00 | MED BEIGE | 16 T/L | WOM SOC DRESS | ADRIANNA PAPELL |
| 888807474473 | WM RAYN DRESS G11 | 1 | $218.00 | DARK RED | LARGE | CNTMP DRESSES | MARCIANO/G-III APPAREL GROUP |
| 652933575553 | MOCK NECK ILLUSION SLV | 1 | $220.00 | BLACK | 8 | CNTMP DRESSES | AIDAN MATTOX/ADRIANNA PAPELL |
| 888807474480 | WM RAYN DRESS G11 | 2 | $218.00 | DARK RED | M | CNTMP DRESSES | MARCIANO/G-III APPAREL GROUP |
| 888807474497 | WM RAYN DRESS G11 | 6 | $218.00 | DARK RED | S | CNTMP DRESSES | MARCIANO/G-III APPAREL GROUP |
| 883806035601 | PERINA MIDI | 1 | $185.00 | BLACK | 4 | LAUREN DRESS | LAUREN/POLO RALPH LAUREN |
| 707762191754 | BOLERO JKT LNG DRESS | 1 | $189.00 | NAVY | 6 AV/MD/RG | CLAS SOC DRES | R & M RICHARDS |
| 707762191792 | BOLERO JKT LNG DRESS | 1 | $189.00 | NAVY | 14AV/MD/RG | CLAS SOC DRES | R & M RICHARDS |
| 707762191761 | BOLERO JKT LNG DRESS | 1 | $189.00 | NAVY | 8 AV/MD/RG | CLAS SOC DRES | R & M RICHARDS |
| 707762191778 | BOLERO JKT LNG DRESS | 1 | $189.00 | NAVY | 10AV/MD/RG | CLAS SOC DRES | R & M RICHARDS |
| 194540532937 | MELLIE | 1 | $175.00 | NATURAL | 12 P | PET DAY DRESS | RALPH LAUREN/POLO RALPH LAUREN |
| 191855314791 | ABASI | 1 | $198.00 | PURPLE | 4 AV/MD/RG | CNTMP DRESSES | TRINA TURK/L2T INC |
| 652933428286 | SCULPTED HI-LOW MIKADO D | 1 | $179.00 | BLUE | 6 | APAPELL DRESS | EVENING/ADRIANNA PAPELL |
| 652933026017 | HALFTER METALLIC JERSEY | 1 | $189.00 | PINK | 14 | BRIDAL | ADRIANNA PAPELL |
| 191937356480 | MIKADO FIT&FLARE PAR | 1 | $179.00 | BLACK | 8 | APAPELL DRESS | EVENING/ADRIANNA PAPELL |
| 191937356466 | MIKADO FIT&FLARE PAR | 1 | $179.00 | BLACK | 4 | APAPELL DRESS | EVENING/ADRIANNA PAPELL |
| 191937356459 | MIKADO FIT&FLARE PAR | 1 | $179.00 | BLACK | 2 | APAPELL DRESS | EVENING/ADRIANNA PAPELL |
| 828659390149 | L/S VELVET V NK | 1 | $188.00 | DARK RED | 18W | PLUS BTR DAY | VINCE CAMUTO/G-III APPAREL GROUP |
| 191837203297 | OTS CREPE JUMPSUIT | 1 | $189.00 | BLACK | 10 P | P SOCL/RL DRS | XSCAPE EVENINGS LTD |
| 193623432058 | NEW OTS HI LOW | 1 | $199.00 | TURQ/AQUA | 6 | CK EVENING | CALVIN KLEIN/G-III APPAREL GROUP |
| 193623444631 | SEQUIN SHORT COLD SHOULD | 1 | $199.00 | DARK BEIGE | 6 | CK EVENING | CALVIN KLEIN/G-III APPAREL GROUP |
| 889609497431 | UM CREP DRESS CE8 | 1 | $199.00 | BLACK | 6 | CK EVENING | CALVIN KLEIN/G-III APPAREL GROUP |
| 193623428327 | OTS FLUTTER SLEEVE CREPE | 1 | $199.00 | PURPLE | 2 | CK EVENING | CALVIN KLEIN/G-III APPAREL GROUP |
| 193623436094 | 3/4 SL V NECK SPLIT SHOU | 1 | $199.00 | PURPLE | 6 | CK EVENING | CALVIN KLEIN/G-III APPAREL GROUP |
| 884094262212 | PARKER | 1 | $175.00 | BLACK | 0 | LAUREN DRESS | LAUREN/POLO RALPH LAUREN |
| 884094027194 | JALISSA | 1 | $175.00 | BLACK | 14 | LAUREN DRESS | LAUREN/POLO RALPH LAUREN |
| 884094027231 | JALISSA | 1 | $175.00 | BLACK | 4 | LAUREN DRESS | LAUREN/POLO RALPH LAUREN |
| 884094262298 | PARKER | 1 | $175.00 | BLACK | 4 | LAUREN DRESS | LAUREN/POLO RALPH LAUREN |
| 884094027224 | JALISSA | 1 | $175.00 | BLACK | 2 | LAUREN DRESS | LAUREN/POLO RALPH LAUREN |
| 884094262243 | PARKER | 1 | $175.00 | BLACK | 12 | LAUREN DRESS | LAUREN/POLO RALPH LAUREN |
| 884094197781 | ALEGRIA | 1 | $175.00 | PURPLE | 2 P | PET DAY DRESS | RALPH LAUREN/POLO RALPH LAUREN |
| 652933948166 | BEADED ILLUSION TOP | 1 | $169.00 | GRAY | 12 | BRIDAL | ADRIANNA PAPELL |
| 191899909557 | CHIFFON BALLGOWN | 1 | $188.00 | NAVY | 12 P | P SOCL/RL DRS | ELIZA J/G-III APPAREL GROUP |
| 689886565997 | OFF THE-SHOULDER VCM | 1 | $188.00 | BLACK | 10 | STYLST SOCIAL | VINCE CAMUTO/G-III APPAREL GRP |
| 689886558418 | VNECK BEADED SL | 1 | $188.00 | NAVY | 10 | STYLST SOCIAL | VINCE CAMUTO/G-III APPAREL GRP |
| 192351721649 | SPARKLE KNIT V NECK 3/4 | 1 | $189.00 | CHARCOAL | 14 | CK EVENING | CALVIN KLEIN/G-III APPAREL GROUP |
| 192351721632 | SPARKLE KNIT V NECK 3/4 | 1 | $189.00 | CHARCOAL | 16 | CK EVENING | CALVIN KLEIN/G-III APPAREL GROUP |
| 884094165339 | FARIA JUMPSUIT | 1 | $165.00 | BLACK | 8 P | PET DAY DRESS | RALPH LAUREN/POLO RALPH LAUREN |
| 884094063956 | VALLINA | 2 | $165.00 | BLACK | 8 | LAUREN DRESS | LAUREN/POLO RALPH LAUREN |
| 884094273959 | FARIA JMPST | 1 | $165.00 | BLACK | SQUARE 18 | LAUREN DRESS | LAUREN/POLO RALPH LAUREN |
| 882909940980 | JADEL COMBO | 1 | $165.00 | BLACK | 2 P | PET DAY DRESS | RALPH LAUREN/POLO RALPH LAUREN |
| 191855389805 | FORM DRESS | 1 | $178.00 | WHITE | 6 AV/MD/RG | CNTMP DRESSES | TRINA TURK/L2T INC |
| 191837192829 | CAP SLEEVE OPEN BACK | 2 | $169.00 | GRAY | 4 | STYLST SOCIAL | X BY XSCAPE/XSCAPE EVENINGS LTD |
| 635273660400 | SLVLS MIKADO MIDI DRESS | 1 | $188.00 | DARK PINK | 16 | CLAS SOC DRES | ARTHUR S LEVINE/PACIFIC ALLIANCE |
| 635273660455 | SLVLS MIKADO MIDI DRESS | 1 | $188.00 | DARK PINK | 8 | CLAS SOC DRES | ARTHUR S LEVINE/PACIFIC ALLIANCE |
| 884002860684 | LONG OFF THE SHOULDER GO | 1 | $199.00 | BLACK | 12 | CLAS SOC DRES | ALEX APPAREL GROUP INC |
| 884094491926 | JERI LACE | 1 | $155.00 | NATURAL | 10 | LAUREN DRESS | LAUREN/POLO RALPH LAUREN |
| 689886483802 | SVLESS BLK TUXEDO JUMPSU | 1 | $178.00 | BLACK | 14 | STYLST SOCIAL | VINCE CAMUTO/G-III APPAREL GRP |
| 689886495317 | ONE SHOULDER GLITTER KNI | 1 | $178.00 | GOLD | 14 | STYLST SOCIAL | VINCE CAMUTO/G-III APPAREL GRP |
| 707762238701 | L/S GODET SEQUIN DRESS | 1 | $159.00 | BLACK | 4 P | P SOCL/RL DRS | R & M RICHARDS |
| 652933598057 | ONE SHOULDER DRESS | 1 | $149.00 | LT/PASPINK | 4 | BRIDAL | ADRIANNA PAPELL |
| 652933603850 | CREPE CASCADE GOWN | 1 | $159.00 | DARKPURPLE | 8 | BRIDAL | ADRIANNA PAPELL |
| 652933603607 | ONE SHOULDER DRESS | 1 | $149.00 | DARKPURPLE | 6 | BRIDAL | ADRIANNA PAPELL |
| 652933603591 | ONE SHOULDER DRESS | 1 | $149.00 | DARKPURPLE | 4 | BRIDAL | ADRIANNA PAPELL |
| 652933541275 | CURR COWL CREPE DRESS | 1 | $149.00 | DARKPURPLE | 8 | BRIDAL | ADRIANNA PAPELL |
| 888807476507 | WM PLYR DRESS G70 | 1 | $168.00 | WHITE | 6 | CNTMP DRESSES | GUESS/G-III APPAREL GROUP |
| 888807476460 | WM PLYR DRESS G70 | 1 | $168.00 | WHITE | 14 | CNTMP DRESSES | GUESS/G-III APPAREL GROUP |
| 652933541329 | CURR COWL CREPE DRESS | 1 | $149.00 | DARKPURPLE | SQUARE 18 | BRIDAL | ADRIANNA PAPELL |
| 652933541244 | CURR COWL CREPE DRESS | 1 | $149.00 | DARKPURPLE | 2 | BRIDAL | ADRIANNA PAPELL |
| 689886109009 | BEADED OVERLAY | 1 | $168.00 | NAVY | 6 P | P SOCL/RL DRS | VINCE CAMUTO/G-III APPAREL GRP |
| 749709774293 | SHERRI HILL APPLIQUE LAM | 1 | $189.00 | LT/PAS PUR | 5 | SOCIAL DRESS | BLONDIE NITES LTD |
| 193623444402 | ONE SHOULDER BLING JUMPS | 1 | $169.00 | BLACK | 6 | CK EVENING | CALVIN KLEIN/G-III APPAREL GROUP |
| 191837212497 | SCUBA LONG NOTCH FRONT | 1 | $159.00 | BLACK | 8 | STYLST SOCIAL | X BY XSCAPE/XSCAPE EVENINGS LTD |
| 689886620399 | SS SIDE EMB SCUBA DRESS | 1 | $159.00 | NAVY | 6 | CLAS SOC DRES | JESSICA HOWARD/G-III APPAREL GROUP |
| 193623437176 | COWL FRONT ALL ROUCHED | 1 | $209.00 | MEDIUM RED | S P | WOM SOC DRESS | CALVIN KLEIN/G-III APPAREL GROUP |
| 193623436926 | WM NYLN DRESS CVU | 1 | $209.00 | LT/PAS GRY | 20W | WOM SOC DRESS | CALVIN KLEIN/G-III APPAREL GROUP |
| 191855315187 | AVEBURY | 1 | $188.00 | PURPLE | 10AV/MD/RG | CNTMP DRESSES | TRINA TURK/L2T INC |
| 884094266074 | ALEXIE 2TONE | 1 | $145.00 | BLACK | 12 P | PET DAY DRESS | RALPH LAUREN/POLO RALPH LAUREN |
| 828659154765 | BLAC LS GLITTER LACE COLUMN D | 1 | $149.00 | LT/PAS GRY | 6 | CLAS SOC DRES | JESSICA HOWARD/G-III APPAREL GROUP |
| 193623495688 | WM POLY DRESS CCU | 1 | $149.00 | PURPLE | 20W | PLUS BTR DAY | CALVIN KLEIN/G-III APPAREL GROUP |
| 193623495718 | WM POLY DRESS CCU | 1 | $149.00 | PURPLE | | PLUS BTR DAY | CALVIN KLEIN/G-III APPAREL GROUP |
| 190607396450 | TWILL FTR SLV MAXI | 1 | $149.00 | BLUE | 14 | T HILFIGR DRS | TOMMY HILFIGER/G-III APPAREL GROUP |
| 194414961375 | ILLUSION YOKE BODY CON | 1 | $149.00 | BLACK | 2 P | PET DAY DRESS | CALVIN KLEIN/G-III APPAREL GROUP |
| 194414968558 | U NECK ILLUSION SLEEVE S | 1 | $149.00 | BLACK | 6 | CK DRESSES | CALVIN KLEIN/G-III APPAREL GROUP |
| 194414968541 | U NECK ILLUSION SLEEVE S | 1 | $149.00 | BLACK | 8 | CK DRESSES | CALVIN KLEIN/G-III APPAREL GROUP |
| 193623495817 | BELL SLEEVE JUMPSUIT | 1 | $149.00 | BLACK | | PLUS BTR DAY | CALVIN KLEIN/G-III APPAREL GROUP |
| 193623495800 | BELL SLEEVE JUMPSUIT | 1 | $149.00 | BLACK | S P | PLUS BTR DAY | CALVIN KLEIN/G-III APPAREL GROUP |
| 192351069024 | SHADOW STRIPE SURPLUS MA | 1 | $149.00 | BLACK | 2 | CK DRESSES | CALVIN KLEIN/G-III APPAREL GROUP |
| 192374296810 | RTW DRESS | 1 | $169.00 | NAVY | 10 | OPNG PRC DAY | NATORI COMPANY |
| 192351571695 | SPARKLE KNIT VNK 3/4 SLV | 1 | $199.00 | CHARCOAL | S P | WOM SOC DRESS | CALVIN KLEIN/G-III APPAREL GROUP |
| 192523585390 | SL JAQUARED FF | 1 | $168.00 | WHITE | 12 | CNTMP DRESSES | LAUNDRY BY S S/LOU LEVY & SONS |
| 689886467055 | LS VNECK BELL W SHINE | 1 | $148.00 | BLACK | 12 P | PET DAY DRESS | VINCE CAMUTO/G-III APPAREL GROUP |
| 749709805942 | LACE TOP SHIRREED BTTM | 1 | $149.00 | BLACK | 14 | STYLST SOCIAL | B&A BY BETSY & ADAM/BETSY & ADAM |
| 192114007324 | S/L FLRL STRTCH LC FNF | 1 | $144.00 | GRAY | 2 | T HILFIGR DRS | TOMMY HILFIGER/G-III APPAREL GROUP |
| 889177505101 | ISSA MAXI CHIFFON | 1 | $159.00 | MED BEIGE | 2 | CNTMP DRESSES | RACHEL RACHEL ROY/RROPCO (195/149) |
| 194414970858 | ROUCHED JUMPSUIT | 1 | $139.00 | WHITE | 10 | CK DRESSES | CALVIN KLEIN/G-III APPAREL GROUP |
| 194414965397 | V NECK W HOT FIX BELTED | 1 | $139.00 | BLACK | 12 | CK DRESSES | CALVIN KLEIN/G-III APPAREL GROUP |
| 193623472351 | 3/4 SL NEW V NECK SHEATH | 1 | $139.00 | MEDIUM RED | | PLUS BTR DAY | CALVIN KLEIN/G-III APPAREL GROUP |
| 192114137892 | SC CB JUMPSUIT | 1 | $139.00 | | 10 | T HILFIGR DRS | TOMMY HILFIGER/G-III APPAREL GROUP |
| 192114133412 | MCK NCK JUMP SUIT | 1 | $139.00 | BLACK | 8 | T HILFIGR DRS | TOMMY HILFIGER/G-III APPAREL GROUP |
| 192114114152 | CREPE BELTED JUMPSUIT | 1 | $139.00 | BLACK | 6 | T HILFIGR DRS | TOMMY HILFIGER/G-III APPAREL GROUP |
| 192114002640 | CREPE BELTED JUMPSUIT | 1 | $139.00 | WHITE | 16 | T HILFIGR DRS | TOMMY HILFIGER/G-III APPAREL GROUP |
| 192114002671 | CREPE BELTED JUMPSUIT | 1 | $139.00 | WHITE | 10 | T HILFIGR DRS | TOMMY HILFIGER/G-III APPAREL GROUP |
| 795733122593 | SLEEVELESS JEWEL NECK FI | 1 | $139.00 | LT/PAS GRN | 4 | DKNY DRESSES | DKNY/G-III APPAREL GROUP |
| 192114124984 | JMPST WITH PIPING | 1 | $139.00 | LT/PAS RED | SQUARE 18 | T HILFIGR DRS | TOMMY HILFIGER/G-III APPAREL GROUP |
| 193623813529 | RED WM POLY JUMPSUIT CCU | 1 | $139.00 | MEDIUM RED | 14 | CK DRESSES | CALVIN KLEIN/G-III APPAREL GROUP |
| 193623450458 | BURNOUT PUFF SHOULDER TR | 1 | $139.00 | BLACK | 0 P | PET DAY DRESS | CALVIN KLEIN/G-III APPAREL GROUP |
| 194414652686 | CLIP DOT HI LOW MIDI | 1 | $139.00 | NAVY | 10 | CK DRESSES | CALVIN KLEIN/G-III APPAREL GROUP |
| 193623604172 | BELL SLEEVE JUMPSUIT | 1 | $139.00 | BLACK | 12 | CK DRESSES | CALVIN KLEIN/G-III APPAREL GROUP |
| 192114144333 | JMPST WITH PIPING | 1 | $139.00 | LT/PAS RED | 4 | T HILFIGR DRS | TOMMY HILFIGER/G-III APPAREL GROUP |
| 635273666945 | CHRMSE SLVLS JMPST | 1 | $158.00 | DARK GREEN | 14 | CLAS SOC DRES | ARTHUR S LEVINE/PACIFIC ALLIANCE |
| 635273666952 | CHRMSE SLVLS JMPST | 1 | $158.00 | DARK GREEN | 16 | CLAS SOC DRES | ARTHUR S LEVINE/PACIFIC ALLIANCE |
| 884094303250 | SONYA | 1 | $175.00 | RED | 10 | LAUREN DRESS | LAUREN/POLO RALPH LAUREN |
| 194414938032 | OTS BELL SLEEVE SHORT | 1 | $149.00 | LT/PASBLUE | 8 | CK EVENING | CALVIN KLEIN/G-III APPAREL GROUP |
| 707762094062 | MULB GLITTER KNIT W/CUTAW | 1 | $139.00 | DARKPURPLE | 8 | STYLST SOCIAL | NIGHT WAY/R & M RICHARDS INC |
| 749709731630 | LNG SMJ OTS BEAD A21 | 1 | $139.00 | PURPLE | 8 | STYLST SOCIAL | B&A BY BETSY & ADAM/BETSY & ADAM |
| 192114006082 | SURPLUS JUMP | 1 | $134.00 | BLACK | | PLUS BTR DAY | TOMMY HILFIGER/G-III APPAREL GROUP |
| 192523843131 | DEEP PLUNGE MERMAID W PE | 1 | $178.00 | BLUE | 14 | CNTMP DRESSES | BETSEY JOHNSON/LOU LEVY & SONS |
| 888807466461 | WM PLYR DRESS G31 | 1 | $138.00 | PINK | 4 | CNTMP DRESSES | GUESS/G-III APPAREL GROUP |
| 194414970780 | MOCK NECK F&F | 1 | $134.00 | MEDIUM RED | 8 | CK DRESSES | CALVIN KLEIN/G-III APPAREL GROUP |
| 194414974030 | BIG FLORAL PRINTED MIDI | 1 | $139.00 | BLUE | 16 | CK DRESSES | CALVIN KLEIN/G-III APPAREL GROUP |
| 888807468120 | WM PLYR DRESS G44 | 1 | $138.00 | GOLD | 0 | CNTMP DRESSES | GUESS/G-III APPAREL GROUP |
| 884094032655 | EDITA 3/4 | 1 | $125.00 | RED | 6 P | PET DAY DRESS | RALPH LAUREN/POLO RALPH LAUREN |
| 884094027675 | EDITA 3/4 | 1 | $125.00 | RED | 4 | LAUREN DRESS | LAUREN/POLO RALPH LAUREN |
| 883806166954 | KAROL | 1 | $125.00 | BLACK | 4 | LAUREN DRESS | LAUREN/POLO RALPH LAUREN |
| 883806099146 | WATLEY | 1 | $125.00 | NATURAL | 8 | LAUREN DRESS | LAUREN/POLO RALPH LAUREN |
| 884094026982 | CHARLEY SHRT | 1 | $125.00 | NATURAL | 16 | LAUREN DRESS | LAUREN/POLO RALPH LAUREN |
| 707762240322 | LNG CLMN GLITTER DRESS | 1 | $129.00 | BLACK | 12AV/MD/RG | CLAS SOC DRES | R & M RICHARDS |
| 707762211070 | OTS METALLIC LONG | 1 | $129.00 | PURPLE | 8 | STYLST SOCIAL | NIGHT WAY/R & M RICHARDS INC |
| 689886501049 | SPARKLE JACKET DRESS | 3 | $129.00 | CHARCOAL | 22W | PLUS BTR DAY | JESSICA HOWARD/G-III LEATHER FAS |
| 689886501070 | SPARKLE JACKET DRESS | 4 | $129.00 | CHARCOAL | S P | PLUS BTR DAY | JESSICA HOWARD/G-III LEATHER FAS |
| 689886501063 | SPARKLE JACKET DRESS | 2 | $129.00 | CHARCOAL | 18W | PLUS BTR DAY | JESSICA HOWARD/G-III LEATHER FAS |
| 635273656793 | VNCK FLORAL JACQ FNF | 1 | $148.00 | LT/PAS RED | 14 | OPNG PRC DAY | TAHARI ASL/PACIFIC ALLIANCE MFG |
| 795730804102 | S/L JUMPSUIT WITH CHIFFO | 1 | $129.00 | NAVY | 12 | DKNY DRESSES | DKNY/G-III APPAREL GROUP |
| 192114133948 | PLAID KNT SNAP SHTH | 1 | $129.00 | WHITE | 12 | T HILFIGR DRS | TOMMY HILFIGER/G-III APPAREL GROUP |
| 795733122708 | S/L DOUBLE BREASTED JUMP | 1 | $129.00 | BLACK | 14 | DKNY DRESSES | DKNY/G-III APPAREL GROUP |
| 795731951157 | V-NECK RUFFLE CAP SLEEVE | 1 | $129.00 | MEDIUM RED | 10 | DKNY DRESSES | DKNY/G-III APPAREL GROUP |
| 795731941110 | MIDI HANDKERCHIEF HEM WI | 1 | $129.00 | MEDIUM RED | 14 | DKNY DRESSES | DKNY/G-III APPAREL GROUP |
| 884002929183 | 3/4 SLEEVE BLOUSE WITH T | 1 | $129.00 | WHITE | | P SOCL/RL DRS | ALEX APPAREL GROUP INC |
| 192523581422 | LBD W FEATHERS | 1 | $168.00 | BLACK | 2 | CNTMP DRESSES | LAUNDRY BY S S/LOU LEVY & SONS |
| 635273629735 | HALTER NK NECK ANIMAL JS | 1 | $138.00 | MED BEIGE | 16 | OPNG PRC DAY | TAHARI ASL/PACIFIC ALLIANCE MFG |
| 192114080945 | L/S VELVET SCUBA A-LINE | 1 | $119.00 | BLACK | 12 | T HILFIGR DRS | TOMMY HILFIGER/G-III APPAREL GROUP |
| 795733122883 | COWL NECK JUMPSUIT WITH | 1 | $119.00 | BLACK | 12 | DKNY DRESSES | DKNY/G-III APPAREL GROUP |
| 192114080990 | L/S VELVET SCUBA A-LINE | 1 | $119.00 | BLACK | 2 | T HILFIGR DRS | TOMMY HILFIGER/G-III APPAREL GROUP |
| 689886464528 | GLITTER JCKT DRESS | 1 | $119.00 | SILVER | 14 | OPNG PRC DAY | JESSICA HOWARD/G-III APPAREL GROUP |
| 192114125028 | L/S LACE SLV SB FNF | 1 | $119.00 | BLACK | 12 | T HILFIGR DRS | TOMMY HILFIGER/G-III APPAREL GROUP |
| 192523680644 | SEQUIN STRIPED FAUX WRAP | 1 | $158.00 | MEDIUN RED | 10 | CNTMP DRESSES | BETSEY JOHNSON/LOU LEVY & SONS |
| 192523671444 | DOT PARTY DRESS WITH | 1 | $158.00 | DARK GRAY | 16 | CNTMP DRESSES | BETSEY JOHNSON/LOU LEVY & SONS |
| 192523671406 | DOT PARTY DRESS WITH | 1 | $158.00 | DARK GRAY | 8 | CNTMP DRESSES | BETSEY JOHNSON/LOU LEVY & SONS |
| 689886455878 | SPARKLE JACKET DRESS | 1 | $119.00 | SILVER | 10 P | PET DAY DRESS | JESSICA HOWARD/G-III APPAREL GROUP |
| 888807471830 | WM PLYR DRESS G44 | 1 | $128.00 | GOLD | 2 | CNTMP DRESSES | GUESS/G-III APPAREL GROUP |
| 888807471847 | WM PLYR DRESS G44 | 1 | $128.00 | GOLD | 0 | CNTMP DRESSES | GUESS/G-III APPAREL GROUP |
| 888807592733 | COBA WM PLYR DRESS G60 | 1 | $118.00 | BRIGHTBLUE | 0 | CNTMP DRESSES | GUESS/G-III APPAREL GROUP |
| 749709727091 | LNG SMJ KEYHL A19453 | 1 | $119.00 | LT/PAS GRN | 6 P | P SOCL/RL DRS | B&A BY BETSY & ADAM/BETSY & ADAM |
| 193623824983 | WM POLY DRESS CQ6 | 1 | $99.98 | TURQ/AQUA | S P | PLUS BTR DAY | CALVIN KLEIN/G-III APPAREL GROUP |
| 191837099500 | LNG OTS VLVT BASIC | 1 | $169.00 | DARK GREEN | 14 | STYLST SOCIAL | X BY XSCAPE/XSCAPE EVENINGS LTD |
| 794795097696 | GLITTER SKATER DRESS | 1 | $129.00 | BLACK | 10 | CLAS SOC DRES | SALLY LOU FASHIONS/S L FASHIONS |
| 192096606751 | SHORT BEADED DRESS | 1 | $139.00 | BRIGHTBLUE | | MILLENNIAL CL | JUMP APPAREL/JUMP DESIGN GROUP |
| 193596540682 | SATIN BALLGOWN | 1 | $139.00 | PURPLE | 7 | SOCIAL DRESS | MY MICHELLE/KELLWOOD CO |
| 192523671123 | SEQUIN LEOPARD SHIFT | 1 | $148.00 | LT/PAS YEL | 4 | CNTMP DRESSES | BETSEY JOHNSON/LOU LEVY & SONS |
| 9351221533428 | GEMMA HALTER DRESS | 1 | $119.00 | BLACK | XS | CNTMP DRESSES | BARDOT/BAROL PTY LTD |
| 9351221716661 | GEMMA HALTER DRESS | 1 | $119.00 | WHITE | S | CNTMP DRESSES | BARDOT/BAROL PTY LTD |
| 9351221533442 | GEMMA HALTER DRESS | 1 | $119.00 | BLACK | M | CNTMP DRESSES | BARDOT/BAROL PTY LTD |
| 9351221716685 | GEMMA HALTER DRESS | 1 | $119.00 | WHITE | LARGE | CNTMP DRESSES | BARDOT/BAROL PTY LTD |
| 689886464672 | FLRL MAXI | 1 | $109.00 | CHARCOAL | 8 | OPNG PRC DAY | JESSICA HOWARD/G-III APPAREL GROUP |
| 192114075682 | 3/4 SLV SC FNF ASSYM FLN | 1 | $109.00 | MEDIUM RED | 8 | T HILFIGR DRS | TOMMY HILFIGER/G-III APPAREL GROUP |
| 192114075125 | L/S FLRL JRSY ASSYM HEM | 1 | $109.00 | CHARCOAL | 16 | T HILFIGR DRS | TOMMY HILFIGER/G-III APPAREL GROUP |
| 689886547511 | FLORAL ITY JACKET DRESS | 1 | $109.00 | DARKPURPLE | | PLUS BTR DAY | JESSICA HOWARD/G-III LEATHER FAS |
| 192114124908 | L/S JRSY RFLE FRONT | 1 | $109.00 | BLACK | 12 | T HILFIGR DRS | TOMMY HILFIGER/G-III APPAREL GROUP |
| 888807476132 | PRINTED SCUBA APRON | 2 | $108.00 | WHITE | 16 | CNTMP DRESSES | GUESS/G-III APPAREL GROUP |
| 747941877895 | LUREX HALTER ALL OVR FLR | 1 | $129.00 | WHITE | 15 | SOCIAL DRESS | SPEECHLESS/SWAT FAME INC |
| 661414619563 | 2 PIECE LONG SLEEVE LACE | 1 | $129.00 | BLUE | 3 | SOCIAL DRESS | TEEZE ME/CHOON INC (227/256) |
| 794795104639 | SLVLS PARTY DRESS | 1 | $119.00 | CHARCOAL | 8 | CLAS SOC DRES | SALLY LOU FASHIONS/S L FASHIONS |
| 192114715281 | SCUBA CREPE W STRETCH BO | 1 | $119.00 | BLACK | 14 | T HILFIGR DRS | TOMMY HILFIGER/G-III APPAREL GROUP |
| 889177525048 | ASYMM NECK W CASCADING R | 1 | $119.00 | PURPLE | S P | PLUS BTR DAY | RACHEL RACHEL ROY/RROPCO (180/149) |
| 794795115925 | COWL NECK MAXI | 1 | $119.00 | NAVY | 6 P | P SOCL/RL DRS | SALLY LOU FASHIONS/S L FASHIONS |
| 794795115932 | COWL NECK MAXI | 1 | $119.00 | NAVY | 8 P | P SOCL/RL DRS | SALLY LOU FASHIONS/S L FASHIONS |
| 192114715298 | SCUBA CREPE W STRETCH BO | 1 | $119.00 | BLACK | 12 | T HILFIGR DRS | TOMMY HILFIGER/G-III APPAREL GROUP |
| 192523674148 | RUFFLE VELVET JUMP | 1 | $118.00 | ORANGE | 4 P | PET DAY DRESS | BETSEY JOHNSON/LOU LEVY & SONS |
| 192351061967 | S/S PONTE JACQUARD T -BO | 1 | $89.98 | MED GRAY | 4 | CK DRESSES | CALVIN KLEIN/G-III APPAREL GROUP |
| 193623321949 | DOUBLE TIER PIPED BELL S | 2 | $89.98 | MEDIUM RED | 10 | CK DRESSES | CALVIN KLEIN/G-III APPAREL GROUP |
| 191797234010 | GUNMETAL 1A00 | 1 | $89.98 | DARK GRAY | 12 | CK DRESSES | CALVIN KLEIN/G-III APPAREL GROUP |
| 193623853532 | 3/4 SL BELTED MIDI | 1 | $89.98 | TURQ/AQUA | 4 | CK DRESSES | CALVIN KLEIN/G-III APPAREL GROUP |
| 193623853204 | BLTD SHEATH W/ RUFF SLV | 1 | $89.98 | MEDIUM RED | 16 | CK DRESSES | CALVIN KLEIN/G-III APPAREL GROUP |
| 888807457452 | SL EYELACE BODYCON | 1 | $108.00 | BLACK | 0 | CNTMP DRESSES | GUESS/G-III APPAREL GROUP |
| 193596553835 | 2 PIECE LACE HALTRE | 1 | $129.00 | MED PINK | 13 | SOCIAL DRESS | MY MICHELLE/KELLWOOD CO |
| 192374297718 | QUILTED MAZE KNIT JACKET | 1 | $139.00 | BLACK | B OR MED | OPNG PRC DAY | NATORI COMPANY |
| 190607483143 | FF W BOW | 1 | $99.00 | BLUE | 4 P | PET DAY DRESS | TOMMY HILFIGER/G-III APPAREL GROUP |
| 192114145095 | 3/4 SLV MIRANDA FLRL | 1 | $99.00 | CHARCOAL | 14 | T HILFIGR DRS | TOMMY HILFIGER/G-III APPAREL GROUP |
| 192114410322 | CRISS CROSS KNIT | 1 | $99.00 | LT BEIGE | 8 P | PET DAY DRESS | TOMMY HILFIGER/G-III APPAREL GROUP |
| 192114145156 | 3/4 SLV MIRANDA FLRL | 1 | $99.00 | CHARCOAL | 2 | T HILFIGR DRS | TOMMY HILFIGER/G-III APPAREL GROUP |
| 193623399634 | AUBE WM POLY SHRUG CJ8 | 1 | $99.00 | PURPLE | M | CK EVENING | CALVIN KLEIN/G-III APPAREL GROUP |
| 882191079924 | 2PC GODET DUSTER JAC | 1 | $99.00 | MED BROWN | 18W AVER | PLUS BTR DAY | R & M RICHARDS |
| 747941877420 | PARKER HIGH LOW OVERLAP | 1 | $119.00 | NAVY | 11 | SOCIAL DRESS | SPEECHLESS/SWAT FAME INC |
| 707762209725 | SHORT LACE W/SCALLOP | 1 | $109.00 | PURPLE | 12 | STYLST SOCIAL | NIGHT WAY/R & M RICHARDS INC |
| 707762083899 | LONG LACE DRESS W/ P | 1 | $129.00 | | 6 AV/MD/RG | CLAS SOC DRES | R & M RICHARDS |
| 193629003092 | WM PLYR DRESS K23 | 1 | $98.00 | RED | 2 | CNTMP DRESSES | KENSIE/G-III APPAREL GROUP |
| 192673331342 | SS LACE FOIL FF | 1 | $98.00 | CHARCOAL | 12 | CNTMP DRESSES | KENSIE/G-III APPAREL GROUP |
| 755179505152 | JERSEY JUMPSUIT | 1 | $118.00 | GREEN | 12 P | PET DAY DRESS | TAYLOR/DANNY & NICOLE |
| 888807467796 | SEQUIN LACE | 1 | $128.00 | RED | 2 | CNTMP DRESSES | GUESS/G-III APPAREL GROUP |
| 192081239872 | SEQUIN SLEEVE DRESS | 1 | $109.00 | GOLD | LARGE | CLAS SOC DRES | JBS DRESSES LLC |
| 755179478944 | LACE MIDI F&F | 1 | $138.00 | BLACK | 6 P | PET DAY DRESS | TAYLOR/DANNY & NICOLE |
| 689886482751 | 3 4 SLV RUCH WAISJH9 | 1 | $99.00 | CHARCOAL | 10 | OPNG PRC DAY | JESSICA HOWARD/G-III APPAREL GROUP |
| 882191068416 | NAVY 2PC METALLIC 2X2 BAB | 1 | $99.00 | NAVY | 14W AVER | PLUS BTR DAY | R & M RICHARDS |
| 192114007010 | L/S MTLC SIDE ROUGE | 1 | $129.00 | BLACK | 8 | T HILFIGR DRS | TOMMY HILFIGER/G-III APPAREL GROUP |
| 689886634280 | 1PC LSLV SHIFT DRJ40 | 1 | $89.00 | NAVY | 6 P | PET DAY DRESS | JESSICA HOWARD/G-III APPAREL GROUP |
| 93487724514 | BROOK DRESS | 1 | $89.00 | BLACK | 4 | OPNG PRC DAY | PAPPAGALLO/KASPER GROUP LLC |
| 794795015720 | LNG SLV TIER DRESS | 1 | $99.00 | NAVY | SQUARE 18 | CLAS SOC DRES | SALLY LOU FASHIONS/S L FASHIONS |
| 888815849447 | LONG CLMN FLKING DRESS | 1 | $109.00 | SILVER | 8 | CLAS SOC DRES | CONNECTED APPAREL COMPANY LLC |
| 794795126136 | LACE TRIM JUMPSUIT | 1 | $99.00 | WHITE | 6 | OPNG PRC DAY | SALLY LOU FASHIONS/S L FASHIONS |
| 192114949280 | BALR WM PYSX DRESS TVY | 1 | $99.00 | PINK | 12 | T HILFIGR DRS | TOMMY HILFIGER/G-III APPAREL GROUP |
| 192114680725 | BLK/ WOMEN KNIT DRESS AVY | 1 | $99.00 | BLACK | 10 | T HILFIGR DRS | TOMMY HILFIGER/G-III APPAREL GROUP |
| 192523576497 | SHEATH W SCALLOPED EDGES | 1 | $98.00 | LT/PASPINK | 8 P | PET DAY DRESS | BETSEY JOHNSON/LOU LEVY & SONS |
| 192523204352 | FUR SHRUG | 1 | $128.00 | WHITE | 1X | PLUS BTR DAY | BETSEY JOHNSON/LOU LEVY & SONS |
| 888815848716 | LACE SLVLS BAT NK LO | 1 | $99.00 | DARK GREEN | 6 | CLAS SOC DRES | CONNECTED APPAREL COMPANY LLC |
| 192673211392 | BUNDGEY NECK BURNOUT | 1 | $108.00 | TURQ/AQUA | 0 | CNTMP DRESSES | KENSIE/G-III APPAREL GROUP |
| 192673211330 | BUNDGEY NECK BURNOUT | 1 | $108.00 | TURQ/AQUA | 12 | CNTMP DRESSES | KENSIE/G-III APPAREL GROUP |
| 192673211354 | BUNDGEY NECK BURNOUT | 1 | $108.00 | TURQ/AQUA | 8 | CNTMP DRESSES | KENSIE/G-III APPAREL GROUP |
| 93488139775 | THE GWEN DRESS | 1 | $79.00 | PINK | S | OPNG PRC DAY | PAPPAGALLO/KASPER GROUP LLC |
| 689886600186 | L/S SIDE ROUCHE | 1 | $79.00 | PURPLE | 8 P | PET DAY DRESS | JESSICA HOWARD/G-III APPAREL GROUP |
| 747941746962 | INFINITY WAIST | 1 | $89.00 | WHITE | 13 | SOCIAL DRESS | SPEECHLESS/SWAT FAME INC |
| 791841073284 | DULL CHARMEUSE | 1 | $109.00 | NAVY | | SOCIAL DRESS | BEE DARLIN' INC |
| 714455158383 | PLUM ITY POWER MESH DEEP | 1 | $109.00 | MED PURPLE | | SOCIAL DRESS | MORGAN & CO/R & M RICHARDS INC |
| 708008605240 | TWO PIECE HALTE TOP FLOR | 1 | $99.00 | LT/PAS RED | 5 | SOCIAL DRESS | CITY TRIANGLES-JODI KRISTOPHER |
| 193623936808 | RED WM POLY DRESS CCU | 1 | $89.98 | MEDIUM RED | 2 | CK DRESSES | CALVIN KLEIN/G-III APPAREL GROUP |
| 192114121983 | SKY SWEATER KNIT DRESAWC | 1 | $99.00 | BLUE | M | T HILFIGR DRS | TOMMY HILFIGER/G-III APPAREL GROUP |
| 707762031395 | MIDI OTS BODICE W FLOUNC | 1 | $99.00 | LT BEIGE | 14AV/MD/RG | CLAS SOC DRES | R & M RICHARDS |
| 708008599938 | 2 PIECE L/S SOLDI SKIRT | 1 | $89.00 | LT/PASPINK | 5 | SOCIAL DRESS | CITY TRIANGLES-JODI KRISTOPHER |
| 707762348264 | HI LO PARTY DRSS | 2 | $109.00 | NAVY | 4 AV/MD/RG | CLAS SOC DRES | R & M RICHARDS |
| 707762059795 | HI LO PARTY DRSS | 1 | $109.00 | NAVY | 8 AV/MD/RG | CLAS SOC DRES | R & M RICHARDS |
| 791841020967 | OFF SHOULDER GLITTER PRO | 1 | $99.00 | SILVER | | SOCIAL DRESS | BEE DARLIN' INC |
| 889648461141 | ELBOW SLV SHIMMER KNOT | 1 | $89.00 | BLACK | | PET DAY DRESS | ROBBIE BEE/ZG APPAREL GROUP LLC |
| 889648490332 | DROP WAIST GLITTER KNIT | 1 | $89.00 | MEDIUM RED | | PET DAY DRESS | ROBBIE BEE/ZG APPAREL GROUP LLC |
| 192114074470 | MOCK NECK VELVET | 1 | $99.00 | PINK | 16 | T HILFIGR DRS | TOMMY HILFIGER/G-III APPAREL GROUP |
| 93488227717 | SLVLESS FITTED DRS W/FT | 1 | $79.00 | BRGHT PINK | M | CNTMP DRESSES | BAR III DRESS/KASPER GROUP LLC |
| 93488227731 | SLVLESS FITTED DRS W/FT | 1 | $79.00 | BRGHT PINK | S | CNTMP DRESSES | BAR III DRESS/KASPER GROUP LLC |
| 887840309377 | EMBROIDERED BEADED WAIST | 1 | $89.00 | MED YELLOW | 17 | SOCIAL DRESS | EMERALD SUNDAE/WILD HORSES APPAREL |
| 707762235304 | DARK 1PC HOYA JACQUARD WI | 1 | $89.00 | GREEN | 14 P | PET DAY DRESS | R & M RICHARDS |
| 882191505683 | MET KNIT LONG | 1 | $99.00 | GOLD | 6 AV/MD/RG | CLAS SOC DRES | R & M RICHARDS |
| 192114291136 | PALERO PAISLEY JRSY A LI | 1 | $89.00 | RED | 14 | T HILFIGR DRS | TOMMY HILFIGER/G-III APPAREL GROUP |
| 689886561180 | S/L SIDE RUCHE | 1 | $69.00 | BLACK | 12 P | PET DAY DRESS | JESSICA HOWARD/G-III APPAREL GROUP |
| 888815479217 | PRADA FNF | 1 | $79.00 | BLACK | 6 | OPNG PRC DAY | CONNECTED APPAREL COMPANY LLC |
| 888815752341 | SCU SL WDE NK BND JU | 1 | $79.00 | MED BLUE | 12 | OPNG PRC DAY | CONNECTED APPAREL COMPANY LLC |
| 888815439242 | OPEN SHLDR JUMPSUIT | 1 | $79.00 | BLACK | 10 | OPNG PRC DAY | CONNECTED APPAREL COMPANY LLC |
| 888815766607 | MESH CUT AH BAT NK D | 1 | $79.00 | DARK BROWN | 8 | CLAS SOC DRES | CONNECTED APPAREL COMPANY LLC |
| 661414645500 | STRAPLESS ANIMAL FLORAL | 1 | $79.00 | BLACK | 1 | SOCIAL DRESS | TEEZE ME/CHOON INC (227/256) |
| 652874003054 | SEQUIN TOP DOUBLE RUFFLE | 1 | $79.00 | DARK RED | 7 | SOCIAL DRESS | SPEECHLESS/SWAT FAME INC |
| 888815669311 | SOUTACHE WRAP TAB SHORT | 1 | $79.00 | NAVY | 6 P | P SOCL/RL DRS | CONNECTED APPAREL COMPANY LLC |
| 192081239513 | FRINGE LS JUMPSUIT | 1 | $79.00 | BLACK | | PET DAY DRESS | MSK/JBS DRESSES LLC |
| 887840191330 | SCUBA X WAIST LONG | 1 | $79.00 | PURPLE | S | SOCIAL DRESS | EMERALD SUNDAE/WILD HORSES APPAREL |
| 193596255784 | SHRT DRSS V-NCK DBL | 1 | $79.00 | LT/PAS RED | 9 | SOCIAL DRESS | MY MICHELLE/KELLWOOD CO |
| 661414656315 | VELVET JUMPSUIT | 1 | $79.00 | DARK GREEN | 13 | MILLENNIAL CL | TEEZE ME/CHOON INC (179/256) |
| 661414656254 | VELVET JUMPSUIT | 1 | $79.00 | DARK GREEN | 1 | MILLENNIAL CL | TEEZE ME/CHOON INC (179/256) |
| 661414656322 | VELVET JUMPSUIT | 1 | $79.00 | DARK GREEN | 15 | MILLENNIAL CL | TEEZE ME/CHOON INC (179/256) |
| 708008590867 | TUBE BOW CONTRAST | 1 | $79.00 | BLACK | 15 | SOCIAL DRESS | CITY TRIANGLES-JODI KRISTOPHER |
| 747941811028 | COLORBLOCK DOUBLE RUFFLE | 2 | $79.00 | | 7 | SOCIAL DRESS | SPEECHLESS/SWAT FAME INC |
| 888815849751 | SIDE RUCH TOP | 1 | $69.00 | MED PURPLE | | P SOCL/RL DRS | CONNECTED APPAREL COMPANY LLC |
| 661414661173 | MESH SEQUIN CAP SLEEVE | 1 | $69.00 | NAVY | 0 | MILLENNIAL CL | TEEZE ME/CHOON INC (179/256) |
| 708008578513 | HIGH NECK DOUBLE RUFF TA | 1 | $69.00 | MED PURPLE | 1 | SOCIAL DRESS | CITY TRIANGLES-JODI KRISTOPHER |
| 192096494990 | METALLIC BODYCON | 1 | $69.00 | | B OR MED | SOCIAL DRESS | JUMP DESIGN GROUP CONSIGN |
| 707762256422 | OFF SHOULDER PRINT | 1 | $79.00 | BRNOVERFLW | 15 | SOCIAL DRESS | MORGAN & CO/R & M RICHARDS INC |
| 889648485185 | JSY CAP SLV SIDE KNOT | 1 | $69.00 | WHITE | | PET DAY DRESS | ROBBIE BEE/ZG APPAREL GROUP LLC |
| 192081142851 | LS O RING ZIP | 1 | $69.00 | BLACK | | PET DAY DRESS | MSK/JBS DRESSES LLC |
| 708008598320 | F/F BODY | 1 | $79.00 | TURQ/AQUA | 7 | SOCIAL DRESS | CITY TRIANGLES-JODI KRISTOPHER |
| 708008605950 | FLORAL LACE BACK V NECK | 1 | $69.00 | DARK GREEN | 1 | SOCIAL DRESS | CITY TRIANGLES-JODI KRISTOPHER |
| 708008606018 | FLORAL LACE BACK V NECK | 1 | $69.00 | DARK GREEN | 13 | SOCIAL DRESS | CITY TRIANGLES-JODI KRISTOPHER |
| 193596440845 | SHRT KNIT DRSS W SPG | 1 | $69.00 | REDOVERFLW | 11 | SOCIAL DRESS | MY MICHELLE/KELLWOOD CO |
| 708008605967 | FLORAL LACE BACK V NECK | 1 | $69.00 | DARK GREEN | 3 | SOCIAL DRESS | CITY TRIANGLES-JODI KRISTOPHER |
| 887873796748 | PULL THRU WRAP | 1 | $50.00 | MED GRAY | OSFA | APAPELL DRESS | EVENING/ADRIANNA PAPELL |
| 661414655790 | ALL DOOR JUMPSUIT | 1 | $69.00 | BLACK | 5 | MILLENNIAL CL | TEEZE ME/CHOON INC (179/256) |
| 747941400727 | TANK DRESS FF | 1 | $69.00 | DARK BEIGE | 13 | SOCIAL DRESS | SPEECHLESS/SWAT FAME INC |
| 747941400604 | TANK DRESS FF | 1 | $69.00 | DARK BEIGE | 1 | SOCIAL DRESS | SPEECHLESS/SWAT FAME INC |
| 708008596210 | LUREX FLORAL HALTER SKAT | 1 | $50.99 | NAVY | 3 | JR DRESSES | CITY TRIANGLES-JODI KRISTOPHER |
| 791841049470 | HI/LO DOUBLE STRAP BACK | 1 | $69.00 | BRIGHT RED | | SOCIAL DRESS | BEE DARLIN' INC |
| 887840194911 | BLAC CJL1606001. PLUNG NK | 1 | $69.00 | BLACK | S | SOCIAL DRESS | EMERALD SUNDAE/WILD HORSES APPAREL |
| 791841035459 | STRAPPLESS VELVET APPLIQ | 1 | $69.00 | BLACK | 0 | SOCIAL DRESS | BEE DARLIN' INC |
| 192114123628 | STRIPE TRTL NKS SWEATER/ | 1 | $49.00 | BLUE | LARGE | T HILFIGR DRS | TOMMY HILFIGER/G-III APPAREL GROUP |
| 791841030706 | ZIP BACK SLIM FROM PROM | 1 | $59.00 | WINE | | MILLENNIAL CL | BEE DARLIN INC |
| 791841048312 | LS LACE TOP SCUBA BOTTOM | 1 | $49.99 | BLACK | | JR DRESSES | BEE DARLIN' INC |
| 887840299555 | WRP FRNT OTTM DRSS | 1 | $59.00 | BLACK | | SOCIAL DRESS | EMERALD SUNDAE/WILD HORSES APPAREL |
| 791841047186 | RED BLK FROM REPLENISHME | 1 | $59.00 | WINE | | MILLENNIAL CL | BEE DARLIN INC |
| 791841047117 | RED BLK FROM REPLENISHME | 1 | $59.00 | WINE | | MILLENNIAL CL | BEE DARLIN INC |
| 791841047155 | RED BLK FROM REPLENISHME | 3 | $59.00 | WINE | | MILLENNIAL CL | BEE DARLIN INC |
| 191290848264 | BELT JUMPSUIT | 1 | $59.00 | BLACK | 0 | SOCIAL DRESS | SECRET CHARM LLC |
| 887840378281 | PROM INTO SHORT | 1 | $59.00 | BLACK | S | SOCIAL DRESS | EMERALD SUNDAE/WILD HORSES APPAREL |
| 791841047124 | RED BLK FROM REPLENISHME | 3 | $59.00 | WINE | | MILLENNIAL CL | BEE DARLIN INC |
| 791841047131 | RED BLK FROM REPLENISHME | 1 | $59.00 | WINE | | MILLENNIAL CL | BEE DARLIN INC |
| 791841047148 | RED BLK FROM REPLENISHME | 1 | $59.00 | WINE | | MILLENNIAL CL | BEE DARLIN INC |
| 661414662217 | ONE SHOULDER LONG SLEEVE | 1 | $59.00 | BLACK | 11 | MILLENNIAL CL | TEEZE ME/CHOON INC (179/256) |
| 193596504615 | SHRT KNIT DRS OFF SH | 1 | $59.00 | DARK RED | 3 | MILLENNIAL CL | MY MICHELLE/KELLWOOD COMPANY |
| 708008593844 | SLVESS DOUBLE RUFFLE LAC | 1 | $46.99 | WHITE | 5 | JR DRESSES | CITY TRIANGLES-JODI KRISTOPHER |
| 708008594322 | BOW BACK SCUBA CREPE STR | 1 | $59.00 | MED GREEN | 5 | SOCIAL DRESS | CITY TRIANGLES-JODI KRISTOPHER |
| 708008594315 | BOW BACK SCUBA CREPE STR | 1 | $59.00 | MED GREEN | 3 | SOCIAL DRESS | CITY TRIANGLES-JODI KRISTOPHER |
| 193596504608 | SHRT KNIT DRS OFF SH | 1 | $59.00 | DARK RED | 1 | MILLENNIAL CL | MY MICHELLE/KELLWOOD COMPANY |
| 191170267857 | LACE BACK VNECK SLIM | 1 | $59.00 | NAVY | 0 | MILLENNIAL CL | TRIXXI CLOTHING COMPANY INC |
| 191170264504 | F&F V NECK FLORAL | 1 | $45.99 | NATURAL | 5 | JR DRESSES | TRIXXI CLOTHING COMPANY INC |
| 661414661067 | SCUBA MESH LONG SLEEVE | 1 | $59.00 | BLACK | 13 | MILLENNIAL CL | TEEZE ME/CHOON INC (179/256) |
| 661414662026 | SCUBE DEEP V SLIM | 1 | $59.00 | BLACK | 9 | MILLENNIAL CL | TEEZE ME/CHOON INC (179/256) |
| 661414564849 | OFF-THE-SHLDR DRESS | 1 | $59.00 | BLACK | 3 | SOCIAL DRESS | TEEZE ME/CHOON INC (227/256) |
| 661414564887 | OFF-THE-SHLDR DRESS | 1 | $59.00 | BLACK | 11 | SOCIAL DRESS | TEEZE ME/CHOON INC (227/256) |
| 887840356289 | MESH BACK LACE | 1 | $59.00 | BRIGHTBLUE | LARGE | SOCIAL DRESS | EMERALD SUNDAE/WILD HORSES APPAREL |
| 887840356272 | MESH BACK LACE | 1 | $59.00 | BRIGHTBLUE | M | SOCIAL DRESS | EMERALD SUNDAE/WILD HORSES APPAREL |
| 791841077657 | SLVLS VNK ALINE DRES | 1 | $69.00 | DARKPURPLE | | SOCIAL DRESS | BEE DARLIN' INC |
| 708008598870 | DEEP VNECK NEW ELASTIC W | 1 | $59.00 | BLACK | 3 | MILLENNIAL CL | CITY TRIANGLES-JODI KRISTOPHER |
| 650868198861 | F&F WITH SCARF PAT #R | 1 | $42.99 | | XL | JR DRESSES | BCX/BYER CALIFORNIA |
| 708008605677 | SCALLOP HALTER | 1 | $59.00 | LT/PASPINK | 1 | MILLENNIAL CL | CITY TRIANGLES-JODI KRISTOPHER |
| 637348460663 | CAMEL ANIMAL SLIM COWL | 1 | $41.99 | LT BEIGE | S | JR DRESSES | BCX/BYER CALIFORNIA |
| 650868426308 | COWL MITERED STRPE ARROW | 1 | $40.99 | BLACK | LARGE | JR DRESSES | BCX/BYER CALIFORNIA |
| 637348459223 | CHEETAH TOP SLIM | 2 | $40.99 | DARK RED | XL | JR DRESSES | BCX/BYER CALIFORNIA |
| 651481384358 | RED LACEDRESS | 1 | $69.00 | RED | XS | MILLENNIAL CL | JUMP APPAREL/JUMP DESIGN GROUP |
| 651481384372 | RED LACEDRESS | 1 | $69.00 | RED | M | MILLENNIAL CL | JUMP APPAREL/JUMP DESIGN GROUP |
| 191290870074 | LACE TOP RUFFLE SLIM | 1 | $38.99 | BLACK | LARGE | JR DRESSES | SECRET CHARM LLC |
| 193596430587 | L/S V NECK TIE WAIST SWE | 1 | $38.99 | LT/PAS RED | S | JR DRESSES | YOU BABES/MY MICHELLE/KELLWOOD |
| 651481559305 | GLITTER SLINKY TSHIRT DR | 1 | $69.00 | | LARGE | MILLENNIAL CL | JUMP APPAREL/JUMP DESIGN GROUP |
| 661414660787 | ALL OVER SEQUIN CAPELET | 1 | $39.00 | BLACK | S | SOCIAL DRESS | TEEZE ME/CHOON INC (227/256) |
| 889020178865 | D1639NAVY-K1214 | 1 | $45.00 | NAVY | 14 AVG | MILLENNIAL CL | AX PARIS |
| 192284619433 | POLO STUDDED COLLAR/CUFF | 1 | $32.99 | NAVY | LARGE | JR DRESSES | PLANET GOLD CLOTHING/GOLDEN TOUCH |
| 650868864520 | FUR BOLERO | 1 | $39.00 | DARK RED | S | SOCIAL DRESS | BCX/BYER CALIFORNIA |
| 689886187458 | RO NAVY EDV BOLERO | 1 | $24.98 | NAVY | XL | OPNG PRC DAY | JESSICA HOWARD/G-III APPAREL GROUP |
| 689886330588 | RO WHITE BASIC SHRUG | 1 | $24.98 | WHITE | S | OPNG PRC DAY | JESSICA HOWARD/G-III APPAREL GROUP |
| 689886187465 | RO NAVY EDV BOLERO | 1 | $24.98 | NAVY | LARGE | OPNG PRC DAY | JESSICA HOWARD/G-III APPAREL GROUP |
| 192087159952 | SS BABYDOLL FRONT | 1 | $21.99 | BRIGHT RED | M | JR DRESSES | BEBOP/SECOND GENERATION |
| 193290275200 | SURPLICE ASYM BTN CORD | 1 | $20.99 | PINKOVERFL | S | JR DRESSES | YOUNIQUE/TURN ON PRODUCTS INC |
| 886750882789 | OFF SHLDR LACE GOWN | 1 | $608.00 | MED BEIGE | 10 | BRIDGE DRESS | TADASHI SHOJI & ASSOC INC |
| 652933253918 | OFF SHLDR GOWN | 1 | $495.00 | | 8 | BRIDGE DRESS | AIDAN MATTOX/ADRIANNA PAPELL |
| 652933253901 | OFF SHLDR GOWN | 1 | $495.00 | | 6 | BRIDGE DRESS | AIDAN MATTOX/ADRIANNA PAPELL |
| 886750885407 | SLVLESS LACE GOWN | 1 | $468.00 | BRIGHTBLUE | 6 | BRIDGE DRESS | TADASHI SHOJI & ASSOC INC |
| 886750885421 | SLVLESS LACE GOWN | 1 | $468.00 | BRIGHTBLUE | 10 | BRIDGE DRESS | TADASHI SHOJI & ASSOC INC |
| 628732700250 | SEQUIN TEE BODICE W/ LON | 1 | $438.00 | WHITE | 8 | BRIDGE DRESS | CARMEN MARC VALVO INFSN/GRP JS INTL |
| 628292054503 | 80S "PROM" DRESS | 1 | $418.00 | DARK BLUE | 10 | BRIDGE DRESS | CARMEN MARC VALVO INFSN/GRP JS INTL |
| 628732563091 | SHORT SLEEVE SPEARMINT D | 1 | $398.00 | MED PINK | 14 | BRIDGE DRESS | BRIDGE SOCIAL/GROUPE J S INTERNATL |
| 628292048885 | EMBROIDERED ILLUSION | 1 | $398.00 | NAVY | 14 | BRIDGE DRESS | BRIDGE SOCIAL/GROUPE J S INTERNATL |
| 628732563060 | SHORT SLEEVE SPEARMINT D | 1 | $398.00 | MED PINK | 8 | BRIDGE DRESS | BRIDGE SOCIAL/GROUPE J S INTERNATL |
| 191937988322 | BEADED GOWN | 1 | $440.00 | DARK BLUE | 4 | BRIDGE DRESS | AIDAN MATTOX/ADRIANNA PAPELL |
| 614016089487 | SATIN DRESS WITH EMBELLI | 1 | $485.00 | BRGHT PINK | 6 | BRIDGE DRESS | JILL STUART INC |
| 628732932187 | SHORT SLEEVE BEADED MIDI | 3 | $388.00 | DARK RED | 6 | BRIDGE DRESS | BRIDGE SOCIAL/GROUPE J S INTERNATL |
| 628732980089 | ILLUSION SHOULDER SE | 2 | $380.00 | LT BEIGE | 4 | BRIDGE DRESS | BRIDGE SOCIAL/GROUPE J S INTERNATL |
| 628732980102 | ILLUSION SHOULDER SE | 1 | $380.00 | LT BEIGE | 8 | BRIDGE DRESS | BRIDGE SOCIAL/GROUPE J S INTERNATL |
| 628732576831 | EXAGGERATED SLEEVE F | 1 | $338.00 | MED BLUE | 12 | BRIDGE DRESS | BRIDGE SOCIAL/GROUPE J S INTERNATL |
| 614016081412 | FLORAL JUMPSUIT | 1 | $338.00 | YELLOW | 6 | BRIDGE DRESS | JILL STUART INC |
| 628732784717 | CROCHET BOAT NECK GO | 1 | $298.00 | NAVY | 2 | BRIDGE DRESS | BRIDGE SOCIAL/GROUPE J S INTERNATL |
| 628732784731 | CROCHET BOAT NECK GO | 1 | $298.00 | NAVY | 6 | BRIDGE DRESS | BRIDGE SOCIAL/GROUPE J S INTERNATL |
| 628732994925 | FLUTTER SLEEVE GOWN | 1 | $300.00 | SILVER | 4 | BRIDGE DRESS | BRIDGE SOCIAL/GROUPE J S INTERNATL |
| 628732496061 | SOUTACHE EMBROIDERED | 1 | $288.00 | MED GRAY | 16 | BRIDGE DRESS | BRIDGE SOCIAL/GROUPE J S INTERNATL |
| 749709748287 | SHT GLXY GLITR 829TOP | 1 | $219.00 | BLACK | 8 | STYLST SOCIAL | BETSY & ADAM |
| 884002902872 | DRS W COWL NECKLINE | 1 | $169.00 | BRIGHT PUR | 24W | WOM SOC DRESS | ALEX EVENING/ALEX APPAREL GROUP |
| 193290207164 | RUFFLE FLOUNCE JUMPS | 1 | $25.99 | LT/PAS BWN | S | JR DRESSES | YOUNIQUE/TURN ON PRODUCTS INC |
| | | | | | | | |