Wholesale Pallet Of 389 Pieces Of Brand Name Kids Clothing
$2,339.99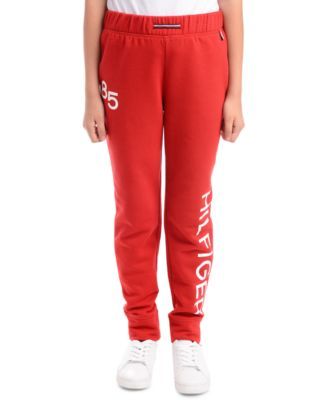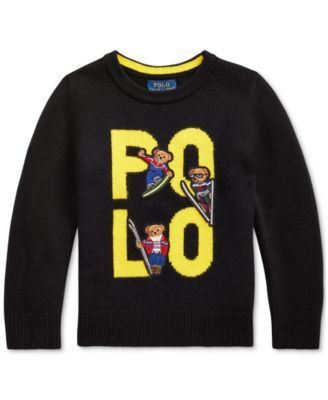 Wholesale Pallet Of 389 Pieces Of Brand Name Kids Clothing
Original Total Retail Value $11,043.63
Top of the line, internationally recognized brands, such as Adidas, Nike, Polo Ralph Lauren, Tommy Hilfiger, Nike, Rare Editions, First Impressions, Rothschild, Michael Kors, Calvin Klein, London Fog, Ideology, Max And Olivia, and other great names!
Sizes range from baby to teenage sizes.
The manifest which appears below lists every item that you will receive in the pallet, along with the original retail price of the item.
| | | | | | | | | | | |
| --- | --- | --- | --- | --- | --- | --- | --- | --- | --- | --- |
| UPC | ITEM DESCRIPTION | ORIGINAL QTY | ORIGINAL RETAIL | COLOR | SIZE | DIVISION | DEPARTMENT NAME | VENDOR NAME | COUNTRY OF ORIGIN | FABRIC CONTENT |
| 885854529606 | MERINO WOOL-LS POLO CN- | 1 | $135.00 | BLACK | 3T SLIM | MCY | 2-20 POLO FAS | RL CHILDRENSWEAR/POLO RALPH LAUREN | IMPORTED | MERINO WOOL |
| 885854991267 | MATTE NYLON-PACKABLE JKT | 1 | $115.00 | RED | 4T SLIM | MCY | 2-20 POLO FAS | RL CHILDRENSWEAR/POLO RALPH LAUREN | IMPORTED | SHELL AND LINING: NYLON; FILL: WHITE DUCK DOWN/WHITE DUCK FEATHERS |
| 883498611923 | NAVY VELVET S/CT | 1 | $99.99 | NAVY | 12 REG/MED | MCY | DRESSWEAR2-20 | LAUREN/PEERLESS CLOTHING | IMPORTED | POLYESTER |
| 883498617857 | BURGUNDY VELVET JACKET C | 1 | $96.00 | DARK RED | 20 REG/MED | MCY | DRESSWEAR2-20 | LAUREN/PEERLESS CLOTHING | IMPORTED | POLYESTER |
| 884733807446 | MATTE MICROFIBER-MILITAR | 1 | $95.00 | NAVY | 2T | MCY | 2-20 POLO FAS | RL CHILDRENSWEAR/POLO RALPH LAUREN | IMPORTED | SHELL, LINING, AND FILL: POLYESTER |
| 193579474706 | JOEY BOMBER JACKET | 1 | $99.50 | GRAY | | MCY | TH BOYS 8-20 | TOMMY HILFIGER/KHQ INVESTMENTS LLC | IMPORTED | SHELL AND LINING: POLYESTER |
| 723088075998 | STADIUM ALL DOOR | 1 | $69.99 | BLACK | 2T | MCY | KIDS OUT/WEAR | MICHAEL KORS/MYSTIC INC GIRLS | IMPORTED | FAUX-FUR FACE: ACRYLIC/MODACRYLIC/POLYESTER/METALLIC; FAUX-FUR BACK: POLYESTER; SHELL: POLYESTER; FILL AND LINING: POLYESTER |
| 723088076032 | STADIUM ALL DOOR | 1 | $69.99 | BLACK | | MCY | KIDS OUT/WEAR | MICHAEL KORS/MYSTIC INC GIRLS | IMPORTED | FAUX-FUR FACE: ACRYLIC/MODACRYLIC/POLYESTER/METALLIC; FAUX-FUR BACK: POLYESTER; SHELL: POLYESTER; FILL AND LINING: POLYESTER |
| 885854528180 | 10W STRECH CORD-MADISON | 1 | $59.50 | BEIGEKHAKI | 12 | MCY | 2-20 POLO FAS | RL CHILDRENSWEAR/POLO RALPH LAUREN | IMPORTED | COTTON/ELASTANE |
| 884733615539 | LT WT TERRY-FLAG HOODIE- | 1 | $59.50 | GRAY | MED | MCY | 2-20 POLO FAS | RL CHILDRENSWEAR/POLO RALPH LAUREN | IMPORTED | ALL COTTON |
| 887685404572 | DENIM-SULLIVAN SLM-BOTTO | 1 | $59.50 | NAVY | 8 | MCY | 2-20 POLO FAS | RL CHILDRENSWEAR/POLO RALPH LAUREN | IMPORTED | COTTON/ELASTANE |
| 193147057218 | B NK THERMA ELITE PANT | 1 | $49.99 | CHARCOAL | MED | MCY | 2-20 ACTIVE | NIKE | IMPORTED | POLYESTER |
| 193579341763 | SACO PUFFER JACKET | 1 | $57.99 | GRAY | | MCY | KIDS OUT/WEAR | TIMBERLAND OUTER BOYS/KHQ INVEST | IMPORTED | SHELL, LINING AND FILL: POLYESTER |
| 193579403348 | LOGO LONG PUFFER W FUR | 1 | $51.99 | BRGHT PINK | 6X | MCY | KIDS OUT/WEAR | CALVIN KLEIN/KHQ INVESTMENT GIRLS | IMPORTED | POLYESTER; LINING: POLYESTER; FILL: POLYESTER; FAUX FUR: POLYESTER |
| 193148024363 | B NK THERMA GFX FZ HOODI | 1 | $45.99 | PURPLE | XLRG | MCY | 2-20 ACTIVE | NIKE | IMPORTED | POLYESTER |
| 191967314405 | BOYS BUBBLE JACKET WITH | 1 | $56.99 | BLACK | 4 | MCY | KIDS OUT/WEAR | WEATHERPROOF/SAMSUNG C&T AMER BOYS | IMPORTED | SHELL/LINING/FAUX FUR/FILL: POLYESTER |
| 633731471964 | JUMPMAN STREAK FULL ZIP | 1 | $44.99 | LT/PAS RED | MED | MCY | 2-20 ACTIVE | JORDAN/HADDAD APPAREL GROUP LTD | IMPORTED | POLYESTER |
| 633731587375 | JORDAN HALF ZIP HOOD | 2 | $45.99 | DARK RED | SML | MCY | 2-20 ACTIVE | JORDAN/HADDAD APPAREL GROUP LTD | IMPORTED | COTTON/POLYESTER |
| 732998241966 | UNICORN PATCH JACKET | 1 | $59.99 | GREEN | SML | MCY | EPICTHREADS G | EPIC THREADS-EDI/TOPSVILLE INC | IMPORTED | SHELL, LINING, FAUX FUR: POLYESTER |
| 884733294390 | FZ BEAR FLEECE RED | 1 | $45.00 | RED | 3T SLIM | MCY | 2-20 POLO FAS | RL CHILDRENSWEAR/POLO RALPH LAUREN | IMPORTED | SHELL: COTTON/POLYESTER; HOOD LINING: COTTON |
| 193579304249 | JACK PUFFER | 1 | $44.99 | DARK BLUE | 12MOS | MCY | BOYS 3-24 MON | TOMMY SEPARATES/KHQ INVSTMNT BOYS | IMPORTED | POLYESTER |
| 193579304362 | STEVEN PUFFER | 1 | $44.99 | DARK BLUE | 12MOS | MCY | BOYS 3-24 MON | TOMMY SEPARATES/KHQ INVSTMNT BOYS | IMPORTED | POLYESTER |
| 791088911820 | AO GLITTER HI LOW | 1 | $54.99 | TURQ/AQUA | 5 | MCY | GRLS 2-6X DRS | RARE EDITIONS FOR GIRLS-CONSIGNEMNT | IMPORTED | SHELL & LINING: POLYESTER |
| 791088898213 | SLEEVELESS PASIELY AO GL | 1 | $54.99 | LT/PAS PUR | 3T SLIM | MCY | GRLS 2-6X DRS | RARE EDITIONS | IMPORTED | SHELL, LINING: POLYESTER |
| 193579483609 | EVAN PANT | 1 | $49.50 | GRAY | 3T SLIM | MCY | TH BOYS 2-7 | TOMMY HILFIGER/KHQ INVESTMENTS LLC | IMPORTED | POLYESTER |
| 193579483616 | EVAN PANT | 1 | $49.50 | GRAY | 4 | MCY | TH BOYS 2-7 | TOMMY HILFIGER/KHQ INVESTMENTS LLC | IMPORTED | POLYESTER |
| 193596075634 | LACE NECK | 1 | $54.99 | LT BEIGE | 16 | MCY | 7-16 DRESSES | MY MICHELLE/KELLWOOD CO | IMPORTED | SHELL, LINING: POLYESTER |
| 193579303426 | ELI BOMBER JACKET | 1 | $42.99 | RED | | MCY | KIDS OUT/WEAR | TOMMY HILFIGER/KHQ INVESTMENTS LLC | IMPORTED | SHELL/LINING: POLYESTER; FILLING: POLYESTER |
| 633731520631 | JORDAN AIR 2FER PUFFER | 1 | $43.99 | DARK RED | 6 | MCY | 2-20 ACTIVE | JORDAN 2-7/HADDAD APPAREL GROUP | IMPORTED | SHELL, FILL, SLEEVE AND HOOD: POLYESTER |
| 633731520716 | JORDAN AIR 2FER PUFF | 1 | $43.99 | | 6 | MCY | 2-20 ACTIVE | JORDAN 2-7/HADDAD APPAREL GROUP | IMPORTED | SHELL, FILL, SLEEVE AND HOOD: POLYESTER |
| 193579306397 | TWO TONE DENIM DRESS | 1 | $54.50 | BLUE | 12-14(LRG) | MCY | TOMMYGRLS7-16 | TOMMY GIRL/KHQ INVESTMENT LLC | IMPORTED | 100% COTTON |
| 192615058429 | TREFOIL HOODIE | 1 | $45.00 | LT/PASPINK | | MCY | GIRLS ACTIVE | ADIDAS AMERICA INC | IMPORTED | COTTON/RECYCLED POLYESTER |
| 732998241799 | VELVET PUFFER | 2 | $49.99 | PINK | XL | MCY | EPICTHREADS G | EPIC THREADS-EDI/TOPSVILLE INC | IMPORTED | SHELL, LINING: POLYESTER/NYLON |
| 732998241782 | VELVET PUFFER | 3 | $49.99 | PINK | LRG | MCY | EPICTHREADS G | EPIC THREADS-EDI/TOPSVILLE INC | IMPORTED | SHELL, LINING: POLYESTER/NYLON |
| 791088898169 | LY BEST SELLER HI LOW | 1 | $54.99 | LT/PAS PUR | 5 | MCY | GRLS 2-6X DRS | RARE EDITIONS | IMPORTED | SHELL & LINING: POLYESTER |
| 193147916218 | G NK THERMA HOODIE PO G | 1 | $36.99 | CHARCOAL | LRG | MCY | GIRLS ACTIVE | NIKE | IMPORTED | POLYESTER |
| 807746665988 | TWEED COAT DERESS | 1 | $54.99 | BLACK | 4T SLIM | MCY | GRLS 2-6X DRS | BLUEBERI/BLUEBERRY BLVD LLC 442/394 | IMPORTED | BODICE: RAYON/POLYESTER/SPANDEX; SKIRT: POLYESTER; LINING: POLYESTER; COAT FACE: POLYESTER; COAT BACKING: POLYESTER; COLLAR, CUFFS & TABS: POLYESTER/SPANDEX |
| 883914599088 | SLEEVED BALLERINA | 1 | $44.99 | NAVY | 16 | MCY | 7-16 DRESSES | PINK & VIOLET/VESTURE GROUP INC | IMPORTED | TOP: POLYESTER/SPANDEX; SKIRT, LINING: POLYESTER |
| 193579173234 | NVY RED HOOD PRAM | 1 | $44.99 | ASSORTED | 3-6MOS | MCY | BOYS 3-24 MON | TOMMY HILFIGER/KHQ INVESTMENT | IMPORTED | BODY: COTTON/POLYESTER; FAUX FUR: ACRYLIC |
| 193579595920 | VELOUR FLUTTER DRESS | 2 | $49.50 | BLACK | 7 | MCY | 7-16 COLLECT | CALVIN KLEIN/KHQ INVESTMENT LLC | IMPORTED | POLYESTER/SPANDEX |
| 193579275983 | PLEATED MULTI METALLIC S | 1 | $49.50 | GRAY | 6X | MCY | TOMMYGRLS7-16 | TOMMY GIRL/KHQ INVESTMENT LLC | IMPORTED | SHELL: POLYESTER/LUREX® METALLIC THREADS; LINING: POLYESTER |
| 193579595937 | VELOUR FLUTTER DRESS | 3 | $49.50 | BLACK | 8-10 MED | MCY | 7-16 COLLECT | CALVIN KLEIN/KHQ INVESTMENT LLC | IMPORTED | POLYESTER/SPANDEX |
| 193579308131 | FULL ZIP LOGO HOODIE | 2 | $49.50 | NAVY | 8-10 MED | MCY | TOMMYGRLS7-16 | TOMMY GIRL/KHQ INVESTMENT LLC | IMPORTED | COTTON/POLYESTER |
| 193579420321 | CROP ZIP UP LOGO HOO | 1 | $49.50 | LT/PAS GRY | 7 | MCY | 7-16 COLLECT | CALVIN KLEIN/KHQ INVESTMENT LLC | IMPORTED | COTTON/POLYESTER/VISCOSE |
| 193579337469 | STAN LS SHIRT | 1 | $42.50 | BRIGHTBLUE | 4 | MCY | TH BOYS 2-7 | TOMMY HILFIGER/KHQ INVESTMENTS LLC | IMPORTED | 100% COTTON |
| 193579307561 | DECONSTRUCTED STRAIGHT L | 1 | $44.50 | BLUE | 14 | MCY | TOMMYGRLS7-16 | TOMMY GIRL/KHQ INVESTMENT LLC | IMPORTED | COTTON/POLYESTER/SPANDEX |
| 193579308261 | FULL ZIP LOGO HOODIE | 1 | $44.50 | NAVY | 2T | MCY | TOMMYGRLS7-16 | TOMMY GIRL/KHQ INVESTMENT LLC | IMPORTED | COTTON/POLYESTER |
| 887346132417 | INFINITE BLUE PANT | 1 | $32.99 | BRIGHTBLUE | 20 REG/MED | MCY | DRESSWEAR2-20 | CALVIN KLEIN/F & T APPAREL LLC | IMPORTED | POLYESTER/RAYON/WOOL |
| 884733807972 | 30/1 BASIC JERSEY-LS PO | 1 | $35.00 | GREEN | 4T SLIM | MCY | 2-20 POLO FAS | RL CHILDRENSWEAR/POLO RALPH LAUREN | IMPORTED | ALL COTTON |
| 633731115622 | JORDAN TRICOT TRACK PANT | 1 | $35.99 | CHARCOAL | XLRG | MCY | 2-20 ACTIVE | JORDAN/HADDAD APPAREL GROUP LTD | IMPORTED | POLYESTER |
| 633731116186 | JORDAN AIR PANEL MID WEI | 1 | $34.99 | DARK RED | MED | MCY | 2-20 ACTIVE | JORDAN/HADDAD APPAREL GROUP LTD | IMPORTED | ALL COTTON |
| 633731115592 | JORDAN TRICOT TRACK PANT | 3 | $35.99 | CHARCOAL | SML | MCY | 2-20 ACTIVE | JORDAN/HADDAD APPAREL GROUP LTD | IMPORTED | POLYESTER |
| 885854050216 | WAFFLE-LS CN-TOPS-KNIT | 1 | $35.00 | GRAY | LRG | MCY | 2-20 POLO FAS | RL CHILDRENSWEAR/POLO RALPH LAUREN | IMPORTED | COTTON/POLYESTER |
| 633731115615 | JORDAN TRICOT TRACK PANT | 1 | $35.99 | CHARCOAL | LRG | MCY | 2-20 ACTIVE | JORDAN/HADDAD APPAREL GROUP LTD | IMPORTED | POLYESTER |
| 633731115608 | JORDAN TRICOT TRACK PANT | 2 | $35.99 | CHARCOAL | MED | MCY | 2-20 ACTIVE | JORDAN/HADDAD APPAREL GROUP LTD | IMPORTED | POLYESTER |
| 193579274375 | BULL DENIM SKINNY W/ PIP | 1 | $42.50 | BRIGHT RED | 2T | MCY | TOMMYGRLS7-16 | TOMMY GIRL/KHQ INVESTMENT LLC | IMPORTED | COTTON/SPANDEX |
| 732998016922 | FUR BOMBER JACKET | 2 | $40.99 | NAVY | MED | MCY | EPICTHREADS G | EPIC THREADS-EDI/TOPSVILLE INC | IMPORTED | SHELL, LINING AND FAUX FUR: POLYESTER |
| 193579596286 | REV CUFF BOYFRIEND JEAN | 1 | $44.50 | BLUE | 7 | MCY | 7-16 COLLECT | CALVIN KLEIN/KHQ INVESTMENT LLC | IMPORTED | COTTON/POLYESTER/SPANDEX/LUREX® METALLIC THREADS |
| 193579346904 | REVERSE SKINNY STEP UP J | 1 | $44.50 | BLUE | | MCY | 7-16 COLLECT | CALVIN KLEIN/KHQ INVESTMENT LLC | IMPORTED | COTTON/POLYESTER/SPANDEX |
| 193150879524 | B NSW HOODIE PO JSY SSNL | 1 | $31.99 | NAVY | LRG | MCY | 2-20 ACTIVE | NIKE | IMPORTED | ALL COTTON |
| 193579349738 | ANDREW FULL ZIP HOODY | 1 | $44.50 | NATURAL | 7 | MCY | TH BOYS 2-7 | TOMMY HILFIGER/KHQ INVESTMENTS LLC | IMPORTED | COTTON/POLYESTER |
| 193579349769 | LAWRENCE FULL ZIP HOODY | 1 | $44.50 | BLACK | 4 | MCY | TH BOYS 2-7 | TOMMY HILFIGER/KHQ INVESTMENTS LLC | IMPORTED | COTTON/POLYESTER |
| 732997284049 | UNICORN SWEATER SET | 1 | $34.99 | MED PINK | | MCY | 1ST IMPRESSNS | FIRST IMPRESSIONS-EDI/IMPACT IMPORT | IMPORTED | 100% COTTON |
| 193579337001 | BRADY LS SHIRT | 1 | $37.50 | MEDIUM RED | 4 | MCY | TH BOYS 2-7 | TOMMY HILFIGER/KHQ INVESTMENTS LLC | IMPORTED | COTTON/SPANDEX |
| 633731286353 | JUMPMAN TRICOT PANT SET | 1 | $34.99 | CHARCOAL | 5 | MCY | 2-20 ACTIVE | JORDAN 2-7/HADDAD APPAREL GROUP | IMPORTED | POLYESTER |
| 193579420376 | WASHED INSTITUTION SWEAT | 4 | $42.50 | BLACK | 8-10 MED | MCY | 7-16 COLLECT | CALVIN KLEIN/KHQ INVESTMENT LLC | IMPORTED | COTTON/POLYESTER/SPANDEX |
| 193579329563 | T CREW | 1 | $42.50 | PURPLE | 12-14(LRG) | MCY | TOMMYGRLS7-16 | TOMMY GIRL/KHQ INVESTMENT LLC | IMPORTED | COTTON/POLYESTER |
| 193579420413 | WASHED INSTITUTION SWEAT | 1 | $42.50 | BRGHT PINK | 8-10 MED | MCY | 7-16 COLLECT | CALVIN KLEIN/KHQ INVESTMENT LLC | IMPORTED | COTTON/POLYESTER/VISCOSE |
| 193579420420 | WASHED INSTITUTION SWEAT | 2 | $42.50 | BRGHT PINK | 12-14(LRG) | MCY | 7-16 COLLECT | CALVIN KLEIN/KHQ INVESTMENT LLC | IMPORTED | COTTON/POLYESTER/VISCOSE |
| 690691064414 | RIVER ISLAND LACE COLD S | 1 | $44.99 | BEIGEKHAKI | 16 | MCY | 7-16 DRESSES | BEAUTEES/KWDZ MFG LLC (452/806) | IMPORTED | POLYESTER/SPANDEX; LINING, YOKE, RUFFLE & BELT: POLYESTER (EXCLUSIVE OF DECORATION); |
| 48238378775 | PRINCESS GIRLS CLUB JACK | 1 | $39.99 | LT/PASPINK | 5 | MCY | GRLS2-16 CLAS | EVY/EVY OF CALIFORNIA-LITTLE | IMPORTED | SHELL: RAYON/NYLON; LINING: POLYESTER |
| 617845379484 | 23 ALPHA DRY PANT | 3 | $29.99 | CHARCOAL | MED | MCY | 2-20 ACTIVE | JORDAN/HADDAD APPAREL GROUP LTD | IMPORTED | POLYESTER |
| 193585041091 | YTH SEASONAL MLNG MESH P | 1 | $30.99 | BLUE | LRG | MCY | 2-20 ACTIVE | ADIDAS 8-20/LOLLYTOGS LTD | IMPORTED | POLYESTER |
| 192399586767 | MELANGE MESH PANT | 1 | $30.99 | BLACK | MED | MCY | 2-20 ACTIVE | ADIDAS 8-20/LOLLYTOGS LTD | IMPORTED | POLYESTER |
| 192042881263 | REINDEER TREE SWEATER VE | 1 | $34.99 | NATURAL | 12MOS | MCY | BOYS 3-24 MON | NAUTICA/F & T APPAREL LLC | IMPORTED | VEST/PANTS: COTTON; SHIRT: COTTON/POLYESTER |
| 617845379507 | 23 ALPHA DRY PANT | 1 | $29.99 | CHARCOAL | XLRG | MCY | 2-20 ACTIVE | JORDAN/HADDAD APPAREL GROUP LTD | IMPORTED | POLYESTER |
| 726112326684 | PARKER PRAM | 1 | $34.99 | DARK GRAY | 12MOS | MCY | BOYS 3-24 MON | ROTHSCHILD/S ROTHSCHILD & CO INC | IMPORTED | POLYESTER; FAUX FUR: POLYESTER |
| 726112326677 | PARKER PRAM | 1 | $34.99 | DARK GRAY | 9MOS | MCY | BOYS 3-24 MON | ROTHSCHILD/S ROTHSCHILD & CO INC | IMPORTED | POLYESTER; FAUX FUR: POLYESTER |
| 193579323400 | 85 PANT | 1 | $39.50 | NAVY | 12-14(LRG) | MCY | TOMMYGRLS7-16 | TOMMY GIRL/KHQ INVESTMENT LLC | IMPORTED | COTTON/POLYESTER |
| 193579447953 | LOGO SWEATPANTS | 1 | $39.50 | LT/PAS GRY | 8-10 MED | MCY | 7-16 COLLECT | CALVIN KLEIN/KHQ INVESTMENT LLC | IMPORTED | COTTON/POLYESTER/VISCOSE |
| 193579596170 | DROP SHOULDER BUBBLE TEE | 1 | $39.50 | BLACK | 7 | MCY | 7-16 COLLECT | CALVIN KLEIN/KHQ INVESTMENT LLC | IMPORTED | POLYESTER/SPANDEX |
| 193585381180 | EVENT LINEAR PULLOVER | 1 | $30.99 | BRGHT PINK | MED | MCY | GIRLS ACTIVE | ADIDAS (SZ 7-16)/LOLLYTOGS LTD | IMPORTED | COTTON/POLYESTER |
| 191539535801 | NAUTICAL PLEAT | 1 | $36.99 | NAVY | 6X | MCY | GRLS 2-6X DRS | BONNIE JEAN/GERSON & GERSON | IMPORTED | POLYESTER |
| 193579350130 | BEAU SWEATPANT | 1 | $39.50 | BLACK | 5 | MCY | TH BOYS 2-7 | TOMMY HILFIGER/KHQ INVESTMENTS LLC | IMPORTED | COTTON/POLYESTER |
| 193579349509 | HENRY PULLOVER CREW | 1 | $39.50 | DARK BLUE | 2T | MCY | TH BOYS 2-7 | TOMMY HILFIGER/KHQ INVESTMENTS LLC | IMPORTED | COTTON/POLYESTER |
| 884411447414 | DARK TIMES | 1 | $34.99 | BRIGHT RED | SML | MCY | 8-20 CLSFCTNS | HYBRID PROMOTIONS | IMPORTED | POLYESTER |
| 791088949113 | SCUBA CREPE STRIPED BORD | 1 | $39.99 | NAVY | 6 | MCY | GRLS 2-6X DRS | RARE EDITIONS | IMPORTED | SHELL: POLYESTER/SPANDEX; LINING: POLYESTER |
| 193579423841 | TRI COLORBLOCK LEGGING | 1 | $29.99 | MED GRAY | 12-14(LRG) | MCY | GIRLS ACTIVE | CK PERFORMANCE/KHQ INVESTMENT LLC | IMPORTED | COTTON/VISCOSE |
| 193579323585 | 85 PANT | 1 | $37.50 | PURPLE | 4T SLIM | MCY | TOMMYGRLS7-16 | TOMMY GIRL/KHQ INVESTMENT LLC | IMPORTED | COTTON/POLYESTER |
| 193585591428 | EVENT JACKET SET | 1 | $32.99 | MEDIUM RED | 24MOS | MCY | BOYS 3-24 MON | ADIDAS/LOLLYTOGS LTD | IMPORTED | POLYESTER |
| 193579212353 | TEAM LOGO LS HOODIE KNIT | 1 | $32.50 | BLACK | 8 | MCY | BOYS STREETWR | CALVIN KLEIN/KHQ INVESTMENT LLC | IMPORTED | 100% COTTON |
| 690691053777 | SEQUIN MULIT BOMBER | 1 | $32.99 | BLACK | LRG | MCY | GRLS2-16 CLAS | BEAUTEES/KWDZ MFG LLC (441/806) | IMPORTED | JACKET: POLYESTER/RAYON/SPANDEX; TANK: POLYESTER/RAYON |
| 690691053784 | SEQUIN MULIT BOMBER | 2 | $32.99 | BLACK | XL | MCY | GRLS2-16 CLAS | BEAUTEES/KWDZ MFG LLC (441/806) | IMPORTED | JACKET: POLYESTER/RAYON/SPANDEX; TANK: POLYESTER/RAYON |
| 690691053753 | SEQUIN MULIT BOMBER | 2 | $32.99 | BLACK | SML | MCY | GRLS2-16 CLAS | BEAUTEES/KWDZ MFG LLC (441/806) | IMPORTED | JACKET: POLYESTER/RAYON/SPANDEX; TANK: POLYESTER/RAYON |
| 690691054279 | SEQUIN BLUE BOMBER | 1 | $32.99 | TURQ/AQUA | XL | MCY | GRLS2-16 CLAS | BEAUTEES/KWDZ MFG LLC (441/806) | IMPORTED | JACKET: POLYESTER/RAYON/SPANDEX; TANK TOP: POLYESTER/RAYON |
| 690691053760 | SEQUIN MULIT BOMBER | 2 | $32.99 | BLACK | MED | MCY | GRLS2-16 CLAS | BEAUTEES/KWDZ MFG LLC (441/806) | IMPORTED | JACKET: POLYESTER/RAYON/SPANDEX; TANK: POLYESTER/RAYON |
| 192136017196 | GSW 4PC PURPLE HORSE | 2 | $25.20 | | 5 | MCY | CARTER TODLER | WILLIAM CARTER-TODDLER SLEEPWEAR | IMPORTED | 100% COTTON |
| 884411470863 | SUPERGIRL SHIELD DRESS | 1 | $29.99 | BLACK | XL | MCY | GRLS2-16 CLAS | EVY/EVY OF CALIFORNIA INC-BIG | IMPORTED | COTTON/POLYESTER (EXCLUSIVE OF DECORATION) |
| 726112326172 | COLORBLOCK MELANGE JACKE | 2 | $29.99 | CHARCOAL | 18MOS | MCY | BOYS 3-24 MON | ROTHSCHILD/S ROTHSCHILD & CO INC | IMPORTED | POLYESTER |
| 191539481641 | PLAIN RED DRESS WITH PLA | 1 | $34.99 | RED | 3-6MOS | MCY | GIRLS 3-24 MO | BONNIE JEAN/GERSON & GERSON | IMPORTED | DRESS/LINING/DIAPER COVER: POLYESTER; BAND/BOW/HEM: POLYESTER/METALLIC |
| 726112326165 | COLORBLOCK MELANGE JACKE | 3 | $29.99 | CHARCOAL | 12MOS | MCY | BOYS 3-24 MON | ROTHSCHILD/S ROTHSCHILD & CO INC | IMPORTED | POLYESTER |
| 726112326400 | PUFFER JACKET | 4 | $29.99 | DARKYELLOW | 12MOS | MCY | BOYS 3-24 MON | ROTHSCHILD/S ROTHSCHILD & CO INC | IMPORTED | POLYESTER |
| 726112326394 | PUFFER JACKET | 4 | $29.99 | DARKYELLOW | 9MOS | MCY | BOYS 3-24 MON | ROTHSCHILD/S ROTHSCHILD & CO INC | IMPORTED | POLYESTER |
| 726112326158 | COLORBLOCK MELANGE JACKE | 3 | $29.99 | CHARCOAL | 9MOS | MCY | BOYS 3-24 MON | ROTHSCHILD/S ROTHSCHILD & CO INC | IMPORTED | POLYESTER |
| 726112326141 | COLORBLOCK MELANGE JACKE | 1 | $29.99 | CHARCOAL | 6MOS | MCY | BOYS 3-24 MON | ROTHSCHILD/S ROTHSCHILD & CO INC | IMPORTED | POLYESTER |
| 726112326189 | COLORBLOCK MELANGE JACKE | 1 | $29.99 | CHARCOAL | 24MOS | MCY | BOYS 3-24 MON | ROTHSCHILD/S ROTHSCHILD & CO INC | IMPORTED | POLYESTER |
| 726112326417 | PUFFER JACKET | 5 | $29.99 | DARKYELLOW | 18MOS | MCY | BOYS 3-24 MON | ROTHSCHILD/S ROTHSCHILD & CO INC | IMPORTED | POLYESTER |
| 726112326387 | PUFFER JACKET | 1 | $29.99 | DARKYELLOW | 6MOS | MCY | BOYS 3-24 MON | ROTHSCHILD/S ROTHSCHILD & CO INC | IMPORTED | POLYESTER |
| 889799667546 | BATMAN 2FER | 1 | $31.99 | ASSORTED | 6 | MCY | KIDS SLEEP | AMERICAN MARKETING ENT BOYS | IMPORTED | 100% COTTON |
| 193579420307 | CROP ZIP UP LOGO HOO | 1 | $49.50 | BRGHT PINK | 12-14(LRG) | MCY | 7-16 COLLECT | CALVIN KLEIN/KHQ INVESTMENT LLC | IMPORTED | COTTON/POLYESTER/SPANDEX |
| 884411313863 | FROZEN 2 SUNSET DRESS | 1 | $29.99 | DARKPURPLE | 3T SLIM | MCY | GRLS2-16 CLAS | EVY OF CALIFORNIA INC CONSIGN | IMPORTED | POLYESTER |
| 617846381332 | SIGNATURE CHUCK PATCH JO | 1 | $26.67 | BLACK | XLRG | MCY | 8-20 CLSFCTNS | CONVERSE/HADDAD APPAREL GROUP LTD | IMPORTED | COTTON/POLYESTER |
| 193579317799 | HEART FLAG PLUSH ROBE | 2 | $29.99 | BRIGHT RED | | MCY | KIDS SLEEP | TOMMY HILFIGER SLEEP GRLS/KHQ INVES | IMPORTED | POLYESTER |
| 633731113727 | JERSEY CAMO PO HOODIE | 1 | $25.99 | GRAY | 5 | MCY | 2-20 ACTIVE | NIKE 2-7/HADDAD GROUP | IMPORTED | 100% COTTON |
| 193666026733 | 2PC SET W BRUSHED MICRO | 1 | $28.99 | GRAY | | MCY | KIDS SLEEP | CALVIN KLEIN SLEEP/DELTA GALIL BOYS | IMPORTED | POLYESTER |
| 193666026047 | 2PC SET LONG SLEEVE TOP | 1 | $28.99 | WHITE | LRG | MCY | KIDS SLEEP | CALVIN KLEIN SLEEP/DELTA GALIL GRLS | IMPORTED | POLYESTER |
| 193579593421 | S/S GREY SET | 1 | $28.99 | ASSORTED | 3T SLIM | MCY | GRLS 2-6X COL | CALVIN KLEIN/KHQ INVESTMENT LLC | IMPORTED | TOP: COTTON/POLYESTER; HEM: POLYESTER; LEGGINGS: COTTON/POLYESTER/SPANDEX |
| 889799667331 | TOY STORY 2FER | 1 | $29.99 | ASSORTED | 3T SLIM | MCY | KIDS SLEEP | AMERICAN MARKETING ENT GIRLS | IMPORTED | 100% COTTON |
| 193579317850 | STAR PLAID 2PC PLUSH PAN | 1 | $27.99 | BRIGHT RED | | MCY | KIDS SLEEP | TOMMY HILFIGER SLEEP GRLS/KHQ INVES | IMPORTED | POLYESTER |
| 633731077555 | COLOR BLOCKED HOODIE | 1 | $25.00 | LT/PAS YEL | MED | MCY | LEVIBOYS 8-20 | LEVI'S/HADDAD APPAREL GROUP | IMPORTED | COTTON/POLYESTER |
| 193579317911 | TOMMY STAR 2PC PLUSH PAN | 1 | $27.99 | LT/PAS GRY | | MCY | KIDS SLEEP | TOMMY HILFIGER SLEEP GRLS/KHQ INVES | IMPORTED | POLYESTER |
| 193579318031 | TOMMY STRIPE 2PC PANT SE | 1 | $27.99 | NAVY | | MCY | KIDS SLEEP | TOMMY HILFIGER SLEEP GRLS/KHQ INVES | IMPORTED | POLYESTER |
| 889799667324 | TOY STORY 2FER | 1 | $29.99 | ASSORTED | 2T | MCY | KIDS SLEEP | AMERICAN MARKETING ENT GIRLS | IMPORTED | 100% COTTON |
| 732998150411 | PLAID PUFFER | 1 | $24.99 | RED | 3T REG | MCY | EPCTHRD B2-20 | EPIC THREADS-EDI/TOPSVILLE INC | IMPORTED | POLYESTER |
| 193371131739 | CHEVRON QUILT PUFFER W/L | 1 | $26.99 | MEDIUM RED | | MCY | KIDS OUT/WEAR | LONDON FOG/AMEREX GROUP INC GIRLS | IMPORTED | SHELL, LINING AND FILL: POLYESTER; FAUX FUR: ACRYLIC/POLYESTER; HAT: POLYESTER |
| 193371131654 | CHEVRON QUILT PUFFER W/L | 1 | $26.99 | PURPLE | | MCY | KIDS OUT/WEAR | LONDON FOG/AMEREX GROUP INC GIRLS | IMPORTED | SHELL, LINING AND FILL: POLYESTER; FAUX FUR: ACRYLIC/POLYESTER; HAT: POLYESTER |
| 192334846567 | BOYS BUBBLE JACKET WITH | 1 | $26.99 | MED BLUE | | MCY | KIDS OUT/WEAR | WEATHERPROOF/SAMSUNG C&T AMER BOYS | IMPORTED | SHELL/LINING/FILL: POLYESTER; HAT: POLYESTER |
| 193371131838 | CHEVRON QUILT PUFFER W/L | 1 | $26.99 | BLACK | 10-12(M/L) | MCY | KIDS OUT/WEAR | LONDON FOG/AMEREX GROUP INC GIRLS | IMPORTED | SHELL, LINING AND FILL: POLYESTER; FAUX FUR: ACRYLIC/POLYESTER; HAT: POLYESTER |
| 640013829368 | CIVIC PULL TECH FLEECE | 1 | $25.00 | BLACK | LRG | MCY | 8-20 CLSFCTNS | UNIVIBE/FAMMA GROUP INC | IMPORTED | COTTON/POLYESTER |
| 640013829283 | MCARTNEY ZULL ZIP HDY | 1 | $25.00 | BLACK | LRG | MCY | 8-20 CLSFCTNS | UNIVIBE/FAMMA GROUP INC | IMPORTED | COTTON/POLYESTER |
| 193371131821 | CHEVRON QUILT PUFFER W/L | 1 | $26.99 | BLACK | 7-8 | MCY | KIDS OUT/WEAR | LONDON FOG/AMEREX GROUP INC GIRLS | IMPORTED | SHELL, LINING AND FILL: POLYESTER; FAUX FUR: ACRYLIC/POLYESTER; HAT: POLYESTER |
| 884411415277 | STAR WARS GALAXY | 1 | $26.99 | BLACK | LRG | MCY | 8-20 CLSFCTNS | HYBRID PROMOTIONS | IMPORTED | COTTON/POLYESTER |
| 732997687352 | LEOPARD ZIP SWTSHRT | 1 | $28.99 | GRAY | MED | MCY | EPICTHREADS G | EPIC THREADS-EDI/TOPSVILLE INC | IMPORTED | BODY: COTTON/POLYESTER/METALLIC; SLEEVES, HOOD: POLYESTER |
| 193579273132 | SEQUIN HEART TEE | 1 | $29.50 | BLACK | 12-14(LRG) | MCY | TOMMYGRLS7-16 | TOMMY GIRL/KHQ INVESTMENT LLC | IMPORTED | COTTON/POLYESTER |
| 726108350181 | PUFFER WITH STAR SCA | 1 | $26.99 | BLACK | LRG | MCY | KIDS OUT/WEAR | S ROTHSCHILD & CO INC GIRLS | IMPORTED | SHELL: POLYESTER; LINING: POLYESTER; FILL: POLYESTER; FAUX FUR: POLYESTER |
| 192136020011 | GSW 4PC COTTONGSW 4PC PI | 1 | $25.05 | | 6MOS | MCY | CARTER'S | WILLIAM CARTER-BABY SLEEPWEAR | IMPORTED | ALL COTTON |
| 726108350198 | PUFFER WITH STAR SCA | 2 | $26.99 | BLACK | XL | MCY | KIDS OUT/WEAR | S ROTHSCHILD & CO INC GIRLS | IMPORTED | SHELL: POLYESTER; LINING: POLYESTER; FILL: POLYESTER; FAUX FUR: POLYESTER |
| 726108349437 | FOIL PRINT JACKET | 1 | $26.99 | TURQ/AQUA | | MCY | KIDS OUT/WEAR | S ROTHSCHILD & CO INC GIRLS | IMPORTED | POLYESTER; LINING: POLYESTER; FILL: POLYESTER; FAUX FUR: POLYESTER/ACRYLIC |
| 193579202910 | CRM FLAG HOOD SET | 1 | $25.99 | ASSORTED | 12MOS | MCY | BOYS 3-24 MON | TOMMY HILFIGER/KHQ INVESTMENT | IMPORTED | COTTON/POLYESTER |
| 193579202934 | CRM FLAG HOOD SET | 4 | $25.99 | ASSORTED | 24MOS | MCY | BOYS 3-24 MON | TOMMY HILFIGER/KHQ INVESTMENT | IMPORTED | COTTON/POLYESTER |
| 193579203238 | CRM FLAG HOOD SET | 1 | $25.99 | ASSORTED | 6-9MOS | MCY | BOYS 3-24 MON | TOMMY HILFIGER/KHQ INVESTMENT | IMPORTED | COTTON/POLYESTER |
| 193579194130 | GRY FLEECE HOOD SET | 3 | $25.99 | ASSORTED | 3-6MOS | MCY | BOYS 3-24 MON | TOMMY HILFIGER/KHQ INVESTMENT | IMPORTED | COTTON/POLYESTER |
| 193579194154 | GRY FLEECE HOOD SET | 3 | $25.99 | ASSORTED | 12MOS | MCY | BOYS 3-24 MON | TOMMY HILFIGER/KHQ INVESTMENT | IMPORTED | COTTON/POLYESTER |
| 193579194178 | GRY FLEECE HOOD SET | 7 | $25.99 | ASSORTED | 24MOS | MCY | BOYS 3-24 MON | TOMMY HILFIGER/KHQ INVESTMENT | IMPORTED | COTTON/POLYESTER |
| 193579194147 | GRY FLEECE HOOD SET | 1 | $25.99 | ASSORTED | 6-9MOS | MCY | BOYS 3-24 MON | TOMMY HILFIGER/KHQ INVESTMENT | IMPORTED | COTTON/POLYESTER |
| 191967349902 | RAGLAN SLEEP TOP&PLUSH J | 2 | $24.99 | MED GRAY | | MCY | KIDS SLEEP | DKNY GIRL SLEEP/SAMSUNG C&T AMERICA | IMPORTED | POLYESTER |
| 193579202927 | CRM FLAG HOOD SET | 6 | $25.99 | ASSORTED | 18MOS | MCY | BOYS 3-24 MON | TOMMY HILFIGER/KHQ INVESTMENT | IMPORTED | COTTON/POLYESTER |
| 193579194161 | GRY FLEECE HOOD SET | 2 | $25.99 | ASSORTED | 18MOS | MCY | BOYS 3-24 MON | TOMMY HILFIGER/KHQ INVESTMENT | IMPORTED | COTTON/POLYESTER |
| 192136205920 | VEST SETF19 G VEST SET B | 1 | $22.52 | | 6MOS | MCY | CARTER'S | WILLIAM CARTER-BABY | IMPORTED | VEST: POLYESTER; BODYSUIT AND PANTS: COTTON |
| 192136605072 | CARDIGAN SETF19 B GREEN | 1 | $22.52 | GREEN | 24MOS | MCY | CARTER'S | WILLIAM CARTER-BABY | IMPORTED | TOP: POLYESTER; BODYSUIT AND PANTS: COTTON |
| 193579447847 | LOGO SWEATPANTS | 2 | $39.50 | BLACK | 7 | MCY | 7-16 COLLECT | CALVIN KLEIN/KHQ INVESTMENT LLC | IMPORTED | COTTON/POLYESTER/VISCOSE |
| 192136298021 | F19 IVORY SHERPA HOODIE | 1 | $19.60 | WHITE | 4T SLIM | MCY | CARTER TODLER | WILLIAM CARTER-TODDLER PLAYWEAR | IMPORTED | POLYESTER |
| 633731522055 | CAMO JERSEY PULLOVER | 1 | $21.34 | BLACK | MED | MCY | 8-20 CLSFCTNS | CONVERSE/HADDAD APPAREL GROUP LTD | IMPORTED | ALL COTTON |
| 732996581170 | KNIT DENIM JOGGER | 1 | $25.99 | BLACK | MED | MCY | EPCTHRD B2-20 | EPIC THREADS-EDI/TOPSV BIG BOY 8-20 | IMPORTED | COTTON/POLYESTER/SPANDEX |
| 193579272821 | HERITAGE TEE | 1 | $26.50 | NAVY | 8-10 MED | MCY | TOMMYGRLS7-16 | TOMMY GIRL/KHQ INVESTMENT LLC | IMPORTED | COTTON/POLYESTER |
| 640013829191 | NOLAN CREW HOOD | 1 | $25.00 | BLACK | MED | MCY | 8-20 CLSFCTNS | UNIVIBE/FAMMA GROUP INC | IMPORTED | COTTON/POLYESTER |
| 48238382994 | HELLO MOON WOOBIE HOODIE | 1 | $23.99 | LT/PASPINK | 6 | MCY | GRLS2-16 CLAS | EVY/EVY OF CALIFORNIA-LITTLE | IMPORTED | POLYESTER |
| 884411315751 | NATURE IS MAGICAL LEGGIN | 1 | $23.99 | DARK RED | 5 | MCY | GRLS2-16 CLAS | EVY OF CALIFORNIA INC CONSIGN | IMPORTED | TOP: COTTON/POLYESTER; LEGGINGS: COTTON/POLYESTER/SPANDEX |
| 640013829092 | LEO MARLED HENLEY HOOD | 1 | $25.00 | DARK BLUE | XLRG | MCY | 8-20 CLSFCTNS | UNIVIBE/FAMMA GROUP INC | IMPORTED | COTTON/POLYESTER |
| 732997701492 | PIECED HOODIE BASIC | 1 | $21.99 | LT/PASPINK | SML | MCY | PB ACTIVE | IDEOLOGY GIRLS 7-16-EDI/TOPSVILLE | IMPORTED | COTTON/POLYESTER |
| 640013817921 | DEVON STRETCH POPLIN | 1 | $22.50 | DARK BLUE | MED | MCY | 8-20 CLSFCTNS | UNIVIBE/FAMMA GROUP INC | IMPORTED | COTTON/SPANDEX |
| 640013815958 | BEARTOOTH STRETCH CTN/NY | 1 | $22.50 | BLACK | XLRG | MCY | 8-20 CLSFCTNS | UNIVIBE/FAMMA GROUP INC | IMPORTED | COTTON/NYLON/SPANDEX |
| 637677593421 | LS TWIST FRONT W/BEANIE | 1 | $23.99 | WHITE | SML | MCY | GRLS2-16 CLAS | SELF ESTEEM/ALL ACCESS APPAREL | IMPORTED | TOP: POLYESTER/SPANDEX; BEANIE: ACRYLIC |
| 193579295288 | ICONIC TEE | 1 | $22.50 | BLACK | 2T | MCY | TH BOYS 2-7 | TOMMY HILFIGER/KHQ INVESTMENTS LLC | IMPORTED | COTTON/POLYESTER |
| 617846748722 | RISE SHORT 3 | 1 | $19.99 | LT/PAS RED | 4 | MCY | 2-20 ACTIVE | JORDAN 2-7/HADDAD APPAREL GROUP | IMPORTED | POLYESTER |
| 193579272968 | AWESOME TEE | 2 | $24.50 | BRIGHT RED | 3T SLIM | MCY | TOMMYGRLS7-16 | TOMMY GIRL/KHQ INVESTMENT LLC | IMPORTED | 100% COTTON |
| 193579272975 | AWESOME TEE | 2 | $24.50 | BRIGHT RED | 4T SLIM | MCY | TOMMYGRLS7-16 | TOMMY GIRL/KHQ INVESTMENT LLC | IMPORTED | 100% COTTON |
| 193579272951 | AWESOME TEE | 1 | $24.50 | BRIGHT RED | 2T | MCY | TOMMYGRLS7-16 | TOMMY GIRL/KHQ INVESTMENT LLC | IMPORTED | 100% COTTON |
| 193579423025 | LOGO BANDED SPORTS TOP | 1 | $18.99 | BLACK | 7 | MCY | GIRLS ACTIVE | CK PERFORMANCE/KHQ INVESTMENT LLC | IMPORTED | COTTON/SPANDEX |
| 732998351573 | QUILTED JACKET | 1 | $22.99 | BLACK | 6-9MOS | MCY | 1ST IMPRESSNS | FIRST IMPRESSIONS-MMG | IMPORTED | POLYESTER; CONTRAST: COTTON/POLYESTER; LINING: POLYESTER; TRIM: COTTON |
| 192136012054 | F19 BPW TREX HD SET | 1 | $17.30 | | 2T | MCY | CARTER TODLER | WILLIAM CARTER-TODDLER PLAYWEAR | IMPORTED | 100% COTTON |
| 732998351580 | QUILTED JACKET | 1 | $22.99 | BLACK | 18MOS | MCY | 1ST IMPRESSNS | FIRST IMPRESSIONS-MMG | IMPORTED | POLYESTER; CONTRAST: COTTON/POLYESTER; LINING: POLYESTER; TRIM: COTTON |
| 192136183020 | F19 ANIMAL HOODED SET | 1 | $17.30 | | 2T | MCY | CARTER TODLER | WILLIAM CARTER-TODDLER PLAYWEAR | IMPORTED | TOP: POLYESTER; HOOD LINING: POLYESTER SHERPA FLEECE; LEGGINGS: COTTON/ELASTANE |
| 732998351597 | QUILTED JACKET | 1 | $22.99 | BLACK | 24MOS | MCY | 1ST IMPRESSNS | FIRST IMPRESSIONS-MMG | IMPORTED | POLYESTER; CONTRAST: COTTON/POLYESTER; LINING: POLYESTER; TRIM: COTTON |
| 193579273521 | '85 STAR TEE | 1 | $24.50 | WHITE | 5 | MCY | TOMMYGRLS7-16 | TOMMY GIRL/KHQ INVESTMENT LLC | IMPORTED | 100% COTTON |
| 193579273361 | TOMMY RULES TEE | 1 | $24.50 | BRIGHT RED | 8-10 MED | MCY | TOMMYGRLS7-16 | TOMMY GIRL/KHQ INVESTMENT LLC | IMPORTED | 100% COTTON |
| 696114335413 | CAT UNICORN ONESIE | 1 | $20.99 | BLACK | | MCY | KIDS SLEEP | SLEEP ON IT/CLOUD NINE CLTHNG GIRLS | IMPORTED | POLYESTER |
| 696114329429 | XMAS REINDEER ONESIE | 1 | $20.99 | RED | | MCY | KIDS SLEEP | SLEEP ON IT/CLOUD NINE CLTHNG GIRLS | IMPORTED | POLYESTER |
| 732997701447 | TUNIC HOODIE BASIC | 1 | $21.99 | LT/PAS GRY | SML | MCY | PB ACTIVE | IDEOLOGY GIRLS 7-16-EDI/TOPSVILLE | IMPORTED | COTTON/POLYESTER |
| 732997552643 | FAIRISLE SWEATER | 1 | $19.99 | WINE | 3T REG | MCY | EPCTHRD G2-6X | EPIC THREADS-EDI/TOPSVILLE INC | IMPORTED | POLYESTER/ACRYLIC/METALLIC THREADING |
| 690691055146 | FLIP SEQUIN CHEETAH | 2 | $21.99 | BLACK | LRG | MCY | GRLS2-16 CLAS | BEAUTEES/KWDZ MFG LLC (441/806) | IMPORTED | POLYESTER/RAYON/SPANDEX |
| 690691055139 | FLIP SEQUIN CHEETAH | 2 | $21.99 | BLACK | MED | MCY | GRLS2-16 CLAS | BEAUTEES/KWDZ MFG LLC (441/806) | IMPORTED | POLYESTER/RAYON/SPANDEX |
| 192136312895 | F19 UNICORN FLUTTER TOP | 1 | $16.50 | WHITE | 8 | MCY | CARTER TODLER | WILLIAM CARTER-TODDLER PLAYWEAR | IMPORTED | ALL COTTON |
| 690691055153 | FLIP SEQUIN CHEETAH | 1 | $21.99 | BLACK | XL | MCY | GRLS2-16 CLAS | BEAUTEES/KWDZ MFG LLC (441/806) | IMPORTED | POLYESTER/RAYON/SPANDEX |
| 192500449653 | B NSW TANK JDI | 1 | $17.99 | CHARCOAL | LRG | MCY | 2-20 ACTIVE | NIKE | IMPORTED | COTTON |
| 637677582593 | MATTE CHENILLE SWTR | 1 | $26.99 | WHITE | LRG | MCY | GRLS2-16 CLAS | SELF ESTEEM/ALL ACCESS APPAREL | IMPORTED | POLYESTER |
| 193666026160 | LS DRESS | 1 | $19.99 | PINK | SML | MCY | KIDS SLEEP | CALVIN KLEIN SLEEP/DELTA GALIL GRLS | IMPORTED | POLYESTER |
| 192136220978 | GSW 2PC LOVE TO BOOGIE | 1 | $16.00 | | 7 | MCY | CARTER TODLER | WILLIAM CARTER-TODDLER SLEEPWEAR | IMPORTED | 100% COTTON |
| 193666026153 | LS DRESS | 1 | $19.99 | PINK | MED | MCY | KIDS SLEEP | CALVIN KLEIN SLEEP/DELTA GALIL GRLS | IMPORTED | POLYESTER |
| 732997856123 | BOWTIE SHIRT SET | 1 | $28.99 | WHITE | 6-9MOS | MCY | 1ST IMPRESSNS | FIRST IMPRESSIONS-MMG | IMPORTED | COTTON/POLYESTER |
| 640013815477 | ROMAN PCD TECH JOGGER | 1 | $19.75 | DARK BLUE | LRG | MCY | 8-20 CLSFCTNS | UNIVIBE/FAMMA GROUP INC | IMPORTED | COTTON/POLYESTER |
| 640013829436 | BROSEFF SIDE STRIPE JOG | 1 | $19.75 | DARK GRAY | MED | MCY | 8-20 CLSFCTNS | UNIVIBE/FAMMA GROUP INC | IMPORTED | COTTON/POLYESTER |
| 640013829429 | BROSEFF SIDE STRIPE JOG | 3 | $19.75 | DARK GRAY | SML | MCY | 8-20 CLSFCTNS | UNIVIBE/FAMMA GROUP INC | IMPORTED | COTTON/POLYESTER |
| 640013829412 | BROSEFF SIDE STRIPE JOG | 1 | $19.75 | BLACK | XLRG | MCY | 8-20 CLSFCTNS | UNIVIBE/FAMMA GROUP INC | IMPORTED | COTTON/POLYESTER |
| 193579273019 | LIVIN LODGE TEE | 1 | $22.50 | WHITE | 7 | MCY | TOMMYGRLS7-16 | TOMMY GIRL/KHQ INVESTMENT LLC | IMPORTED | 100% COTTON |
| 732998167587 | PIECED SWEATPANT BASIC | 2 | $21.99 | BLACK | XL | MCY | PB ACTIVE | IDEOLOGY GIRLS 7-16-EDI/TOPSVILLE | IMPORTED | COTTON/POLYESTER |
| 732998237747 | MILKSHAKE SNIT | 1 | $19.99 | GRAY | XL | MCY | EPICTHREADS G | EPIC THREADS-EDI/TOPSVILLE INC | IMPORTED | POLYESTER |
| 732996989884 | ZEBRA RUFFLE DRESS | 2 | $19.99 | NATURAL | 6X | MCY | EPCTHRD G2-6X | EPIC THREADS-EDI/TOPSVILLE INC | IMPORTED | RAYON |
| 732996989853 | ZEBRA RUFFLE DRESS | 1 | $19.99 | NATURAL | 2T REG | MCY | EPCTHRD G2-6X | EPIC THREADS-EDI/TOPSVILLE INC | IMPORTED | RAYON |
| 732996989846 | ZEBRA RUFFLE DRESS | 1 | $19.99 | NATURAL | 6 | MCY | EPCTHRD G2-6X | EPIC THREADS-EDI/TOPSVILLE INC | IMPORTED | RAYON |
| 732996989877 | ZEBRA RUFFLE DRESS | 1 | $19.99 | NATURAL | 4T REG | MCY | EPCTHRD G2-6X | EPIC THREADS-EDI/TOPSVILLE INC | IMPORTED | RAYON |
| 732996989839 | ZEBRA RUFFLE DRESS | 1 | $19.99 | NATURAL | 5 | MCY | EPCTHRD G2-6X | EPIC THREADS-EDI/TOPSVILLE INC | IMPORTED | RAYON |
| 192136214441 | F19 IVY HORSE PRINT TOP | 1 | $13.60 | | 4T SLIM | MCY | CARTER TODLER | WILLIAM CARTER-TODDLER PLAYWEAR | IMPORTED | COTTON/ELASTANE |
| 640013829597 | BRADY BLOCKED HOODY | 1 | $15.99 | DARK BLUE | MED | MCY | 8-20 CLSFCTNS | UNIVIBE/FAMMA GROUP INC | IMPORTED | COTTON/POLYESTER |
| 884411316468 | HELLO KITTY PEEP L/S TOP | 1 | $18.99 | BRIGHT RED | 6 | MCY | GRLS2-16 CLAS | HELLO KITTY/EVY OF CALIFORNIA | IMPORTED | BODICE: COTTON/POLYESTER; PEPLUM: COTTON; LINING: POLYESTER |
| 640013829528 | JAMIE PCD CAMO HOODY | 1 | $15.99 | BLACK | LRG | MCY | 8-20 CLSFCTNS | UNIVIBE/FAMMA GROUP INC | IMPORTED | COTTON/POLYESTER |
| 192136224945 | BSPSF19 N BSPS FIRST SAN | 1 | $15.33 | RED | NEWBORN | MCY | CARTER'S | WILLIAM CARTER-BABY | IMPORTED | ALL COTTON |
| 732997875025 | CAMO THERMAL | 1 | $17.99 | BLACK | SML | MCY | EPCTHRD B2-20 | EPIC THREADS-EDI/TOPSV BIG BOY 8-20 | IMPORTED | COTTON/POLYESTER |
| 732997021927 | COLOR BLOCK LEGGING | 1 | $16.99 | MED PINK | MED | MCY | PB ACTIVE | IDEOLOGY-EDI/7-16 | IMPORTED | POLYESTER/SPANDEX |
| 732997889015 | TAPE VELOUR SWTPNT BASIC | 1 | $19.99 | MED PURPLE | 2T REG | MCY | PB ACTIVE | IDEOLOGY GIRLS 2-6X-EDI/TOPSVILLE | IMPORTED | POLYESTER/SPANDEX |
| 732997697405 | UNICORN LS SNIT | 1 | $14.99 | NATURAL | 2T REG | MCY | EPCTHRD G2-6X | EPIC THREADS-EDI/TOPSVILLE INC | IMPORTED | RAYON/POLYESTER/SPANDEX |
| 732995989571 | SIDE INSET SHORT BASIC | 1 | $16.99 | BLACK | LRG | MCY | PBIDEOLOGYBOY | IDEOLOGY BOYS 8-20/EDI/TOPSVILLE | IMPORTED | BODY, MESH: POLYESTER |
| 732997980989 | SOLID VELV OPP DRESS | 1 | $14.99 | BLACK | 2T REG | MCY | EPCTHRD G2-6X | EPIC THREADS-EDI/TOPSVILLE INC | IMPORTED | POLYESTER |
| 732997980972 | SOLID VELV OPP DRESS | 1 | $14.99 | BLACK | 6 | MCY | EPCTHRD G2-6X | EPIC THREADS-EDI/TOPSVILLE INC | IMPORTED | POLYESTER |
| 732997916810 | PLAID PANT | 1 | $18.99 | DARK GRAY | 12MOS | MCY | 1ST IMPRESSNS | FIRST IMPRESSIONS-MMG | IMPORTED | POLYESTER/COTTON; VELVET: POLYESTER |
| 732997916889 | PLAID PANT | 1 | $18.99 | DARK GRAY | 24MOS | MCY | 1ST IMPRESSNS | FIRST IMPRESSIONS-MMG | IMPORTED | POLYESTER/COTTON; VELVET: POLYESTER |
| 732997916896 | PLAID PANT | 1 | $18.99 | DARK GRAY | | MCY | 1ST IMPRESSNS | FIRST IMPRESSIONS-MMG | IMPORTED | POLYESTER/COTTON; VELVET: POLYESTER |
| 192136255031 | GSW 1PC PURPLE SHEEP | 1 | $11.10 | | 4T SLIM | MCY | CARTER TODLER | WILLIAM CARTER-TODDLER SLEEPWEAR | IMPORTED | POLYESTER |
| 732997855799 | BOW TUTU DRESS | 1 | $15.99 | LT/PAS RED | 12MOS | MCY | 1ST IMPRESSNS | FIRST IMPRESSIONS-MMG | IMPORTED | COTTON/POLYESTER; SKIRT LINING: POLYESTER/COTTON; TULLE & TRIM: POLYESTER |
| 696114339756 | BLUE MOON COVERALL W BEA | 3 | $12.99 | NAVY | 18MOS | MCY | GIRLS 3-24 MO | MAX AND OLIVIA/CLOUD NINE CLOTHING | IMPORTED | COTTON/SPANDEX |
| 696114339749 | BLUE MOON COVERALL W BEA | 1 | $12.99 | NAVY | 12MOS | MCY | GIRLS 3-24 MO | MAX AND OLIVIA/CLOUD NINE CLOTHING | IMPORTED | COTTON/SPANDEX |
| 696114339633 | CAMO COVERALL W BEAR | 3 | $12.99 | | 18MOS | MCY | BOYS 3-24 MON | MAX AND OLIVIA/CLOUD NINE CLOTHING | IMPORTED | COTTON/SPANDEX |
| 696114339626 | CAMO COVERALL W BEAR | 1 | $12.99 | | 12MOS | MCY | BOYS 3-24 MON | MAX AND OLIVIA/CLOUD NINE CLOTHING | IMPORTED | COTTON/SPANDEX |
| 696114339589 | BLACK SPACE COVERALL W B | 2 | $12.99 | BLACK | 24MOS | MCY | BOYS 3-24 MON | MAX AND OLIVIA/CLOUD NINE CLOTHING | IMPORTED | COTTON/SPANDEX |
| 696114339763 | BLUE MOON COVERALL W BEA | 2 | $12.99 | NAVY | 24MOS | MCY | GIRLS 3-24 MO | MAX AND OLIVIA/CLOUD NINE CLOTHING | IMPORTED | COTTON/SPANDEX |
| 696114339565 | BLACK SPACE COVERALL W B | 1 | $12.99 | BLACK | 12MOS | MCY | BOYS 3-24 MON | MAX AND OLIVIA/CLOUD NINE CLOTHING | IMPORTED | COTTON/SPANDEX |
| 696114339572 | BLACK SPACE COVERALL W B | 3 | $12.99 | BLACK | 18MOS | MCY | BOYS 3-24 MON | MAX AND OLIVIA/CLOUD NINE CLOTHING | IMPORTED | COTTON/SPANDEX |
| 884411426877 | MARIO DRAG | 1 | $13.99 | BLACK | SML | MCY | 8-20 CLSFCTNS | HYBRID PROMOTIONS | IMPORTED | 100% COTTON |
| 884411426709 | HAKUNA CREW | 1 | $13.99 | MED PINK | XLRG | MCY | 8-20 CLSFCTNS | HYBRID PROMOTIONS | IMPORTED | COTTON/POLYESTER |
| 696114339640 | CAMO COVERALL W BEAR | 2 | $12.99 | | 24MOS | MCY | BOYS 3-24 MON | MAX AND OLIVIA/CLOUD NINE CLOTHING | IMPORTED | COTTON/SPANDEX |
| 732997954553 | WINDOW PANE TOP | 1 | $12.99 | LT/PASPINK | 3-6MOS | MCY | 1ST IMPRESSNS | FIRST IMPRESSIONS-MMG | IMPORTED | 100% COTTON |
| 732996627052 | PRINTED SHORT | 1 | $14.99 | BLACK | XL | MCY | PB ACTIVE | IDEOLOGY-EDI/7-16 | IMPORTED | SHELL/INNER BRIEF: POLYESTER; MESH INSET: POLYESTER/SPANDEX |
| 696114340622 | GREY CAR 2PC W SOCKS | 1 | $14.99 | LT/PAS GRY | 18MOS | MCY | BOYS 3-24 MON | MAX AND OLIVIA/CLOUD NINE CLOTHING | IMPORTED | PAJAMAS: COTTON/SPANDEX; SOCKS: POLYESTER |
| 696114340691 | NAVY BASKETBALL 2 PC W S | 1 | $14.99 | NAVY | 24MOS | MCY | BOYS 3-24 MON | MAX AND OLIVIA/CLOUD NINE CLOTHING | IMPORTED | PAJAMAS: COTTON/SPANDEX; SOCKS: POLYESTER |
| 696114340288 | BLUE HEART 2 PC W SOCKS | 2 | $14.99 | NAVY | 2T | MCY | GIRLS 3-24 MO | MAX AND OLIVIA/CLOUD NINE CLOTHING | IMPORTED | PAJAMAS: COTTON/SPANDEX; SOCKS: POLYESTER |
| 696114339930 | UNICORN 2 PC W SOCKS | 2 | $14.99 | LT/PAS PUR | 3T SLIM | MCY | GIRLS 3-24 MO | MAX AND OLIVIA/CLOUD NINE CLOTHING | IMPORTED | PAJAMAS: COTTON/SPANDEX; SOCKS: POLYESTER |
| 696114339947 | UNICORN 2 PC W SOCKS | 1 | $14.99 | LT/PAS PUR | 4T SLIM | MCY | GIRLS 3-24 MO | MAX AND OLIVIA/CLOUD NINE CLOTHING | IMPORTED | PAJAMAS: COTTON/SPANDEX; SOCKS: POLYESTER |
| 696114339893 | UNICORN 2 PC W SOCKS | 1 | $14.99 | LT/PAS PUR | 12MOS | MCY | GIRLS 3-24 MO | MAX AND OLIVIA/CLOUD NINE CLOTHING | IMPORTED | PAJAMAS: COTTON/SPANDEX; SOCKS: POLYESTER |
| 696114339909 | UNICORN 2 PC W SOCKS | 2 | $14.99 | LT/PAS PUR | 18MOS | MCY | GIRLS 3-24 MO | MAX AND OLIVIA/CLOUD NINE CLOTHING | IMPORTED | PAJAMAS: COTTON/SPANDEX; SOCKS: POLYESTER |
| 696114339916 | UNICORN 2 PC W SOCKS | 2 | $14.99 | LT/PAS PUR | 24MOS | MCY | GIRLS 3-24 MO | MAX AND OLIVIA/CLOUD NINE CLOTHING | IMPORTED | PAJAMAS: COTTON/SPANDEX; SOCKS: POLYESTER |
| 696114340295 | BLUE HEART 2 PC W SOCKS | 1 | $14.99 | NAVY | 3T SLIM | MCY | GIRLS 3-24 MO | MAX AND OLIVIA/CLOUD NINE CLOTHING | IMPORTED | PAJAMAS: COTTON/SPANDEX; SOCKS: POLYESTER |
| 696114340134 | PINK DOTS 2 PC W SOCKS | 1 | $14.99 | PINK | 12MOS | MCY | GIRLS 3-24 MO | MAX AND OLIVIA/CLOUD NINE CLOTHING | IMPORTED | PAJAMAS: COTTON/SPANDEX; SOCKS: POLYESTER |
| 696114340158 | PINK DOTS 2 PC W SOCKS | 2 | $14.99 | PINK | 24MOS | MCY | GIRLS 3-24 MO | MAX AND OLIVIA/CLOUD NINE CLOTHING | IMPORTED | PAJAMAS: COTTON/SPANDEX; SOCKS: POLYESTER |
| 696114340141 | PINK DOTS 2 PC W SOCKS | 2 | $14.99 | PINK | 18MOS | MCY | GIRLS 3-24 MO | MAX AND OLIVIA/CLOUD NINE CLOTHING | IMPORTED | PAJAMAS: COTTON/SPANDEX; SOCKS: POLYESTER |
| 696114340172 | PINK DOTS 2 PC W SOCKS | 2 | $14.99 | PINK | 3T SLIM | MCY | GIRLS 3-24 MO | MAX AND OLIVIA/CLOUD NINE CLOTHING | IMPORTED | PAJAMAS: COTTON/SPANDEX; SOCKS: POLYESTER |
| 696114340165 | PINK DOTS 2 PC W SOCKS | 2 | $14.99 | PINK | 2T | MCY | GIRLS 3-24 MO | MAX AND OLIVIA/CLOUD NINE CLOTHING | IMPORTED | PAJAMAS: COTTON/SPANDEX; SOCKS: POLYESTER |
| 696114340189 | PINK DOTS 2 PC W SOCKS | 1 | $14.99 | PINK | 4T SLIM | MCY | GIRLS 3-24 MO | MAX AND OLIVIA/CLOUD NINE CLOTHING | IMPORTED | PAJAMAS: COTTON/SPANDEX; SOCKS: POLYESTER |
| 696114340301 | BLUE HEART 2 PC W SOCKS | 1 | $14.99 | NAVY | 4T SLIM | MCY | GIRLS 3-24 MO | MAX AND OLIVIA/CLOUD NINE CLOTHING | IMPORTED | PAJAMAS: COTTON/SPANDEX; SOCKS: POLYESTER |
| 696114340257 | BLUE HEART 2 PC W SOCKS | 1 | $14.99 | NAVY | 12MOS | MCY | GIRLS 3-24 MO | MAX AND OLIVIA/CLOUD NINE CLOTHING | IMPORTED | PAJAMAS: COTTON/SPANDEX; SOCKS: POLYESTER |
| 696114340264 | BLUE HEART 2 PC W SOCKS | 2 | $14.99 | NAVY | 18MOS | MCY | GIRLS 3-24 MO | MAX AND OLIVIA/CLOUD NINE CLOTHING | IMPORTED | PAJAMAS: COTTON/SPANDEX; SOCKS: POLYESTER |
| 696114340271 | BLUE HEART 2 PC W SOCKS | 2 | $14.99 | NAVY | 24MOS | MCY | GIRLS 3-24 MO | MAX AND OLIVIA/CLOUD NINE CLOTHING | IMPORTED | PAJAMAS: COTTON/SPANDEX; SOCKS: POLYESTER |
| 696114340561 | NAVY SPACE 2 PC W SOCKS | 1 | $14.99 | NAVY | 18MOS | MCY | BOYS 3-24 MON | MAX AND OLIVIA/CLOUD NINE CLOTHING | IMPORTED | PAJAMAS: COTTON/SPANDEX; SOCKS: POLYESTER |
| 696114340554 | NAVY SPACE 2 PC W SOCKS | 1 | $14.99 | NAVY | 12MOS | MCY | BOYS 3-24 MON | MAX AND OLIVIA/CLOUD NINE CLOTHING | IMPORTED | PAJAMAS: COTTON/SPANDEX; SOCKS: POLYESTER |
| 696114340578 | NAVY SPACE 2 PC W SOCKS | 3 | $14.99 | NAVY | 24MOS | MCY | BOYS 3-24 MON | MAX AND OLIVIA/CLOUD NINE CLOTHING | IMPORTED | PAJAMAS: COTTON/SPANDEX; SOCKS: POLYESTER |
| 696114340585 | NAVY SPACE 2 PC W SOCKS | 2 | $14.99 | NAVY | 2T | MCY | BOYS 3-24 MON | MAX AND OLIVIA/CLOUD NINE CLOTHING | IMPORTED | PAJAMAS: COTTON/SPANDEX; SOCKS: POLYESTER |
| 696114340592 | NAVY SPACE 2 PC W SOCKS | 2 | $14.99 | NAVY | 3T SLIM | MCY | BOYS 3-24 MON | MAX AND OLIVIA/CLOUD NINE CLOTHING | IMPORTED | PAJAMAS: COTTON/SPANDEX; SOCKS: POLYESTER |
| 696114340608 | NAVY SPACE 2 PC W SOCKS | 1 | $14.99 | NAVY | 4T SLIM | MCY | BOYS 3-24 MON | MAX AND OLIVIA/CLOUD NINE CLOTHING | IMPORTED | PAJAMAS: COTTON/SPANDEX; SOCKS: POLYESTER |
| 696114340523 | BLUE DINO 2PC W SOCKS | 1 | $14.99 | NAVY | 2T | MCY | BOYS 3-24 MON | MAX AND OLIVIA/CLOUD NINE CLOTHING | IMPORTED | PAJAMAS: COTTON/SPANDEX; SOCKS: POLYESTER |
| 696114340530 | BLUE DINO 2PC W SOCKS | 1 | $14.99 | NAVY | 3T SLIM | MCY | BOYS 3-24 MON | MAX AND OLIVIA/CLOUD NINE CLOTHING | IMPORTED | PAJAMAS: COTTON/SPANDEX; SOCKS: POLYESTER |
| 696114340547 | BLUE DINO 2PC W SOCKS | 1 | $14.99 | NAVY | 4T SLIM | MCY | BOYS 3-24 MON | MAX AND OLIVIA/CLOUD NINE CLOTHING | IMPORTED | PAJAMAS: COTTON/SPANDEX; SOCKS: POLYESTER |
| 696114340493 | BLUE DINO 2PC W SOCKS | 1 | $14.99 | NAVY | 12MOS | MCY | BOYS 3-24 MON | MAX AND OLIVIA/CLOUD NINE CLOTHING | IMPORTED | PAJAMAS: COTTON/SPANDEX; SOCKS: POLYESTER |
| 696114340509 | BLUE DINO 2PC W SOCKS | 2 | $14.99 | NAVY | 18MOS | MCY | BOYS 3-24 MON | MAX AND OLIVIA/CLOUD NINE CLOTHING | IMPORTED | PAJAMAS: COTTON/SPANDEX; SOCKS: POLYESTER |
| 696114340516 | BLUE DINO 2PC W SOCKS | 2 | $14.99 | NAVY | 24MOS | MCY | BOYS 3-24 MON | MAX AND OLIVIA/CLOUD NINE CLOTHING | IMPORTED | PAJAMAS: COTTON/SPANDEX; SOCKS: POLYESTER |
| 696114340707 | NAVY BASKETBALL 2 PC W S | 2 | $14.99 | NAVY | 2T | MCY | BOYS 3-24 MON | MAX AND OLIVIA/CLOUD NINE CLOTHING | IMPORTED | PAJAMAS: COTTON/SPANDEX; SOCKS: POLYESTER |
| 696114340714 | NAVY BASKETBALL 2 PC W S | 2 | $14.99 | NAVY | 3T SLIM | MCY | BOYS 3-24 MON | MAX AND OLIVIA/CLOUD NINE CLOTHING | IMPORTED | PAJAMAS: COTTON/SPANDEX; SOCKS: POLYESTER |
| 696114340721 | NAVY BASKETBALL 2 PC W S | 1 | $14.99 | NAVY | 4T SLIM | MCY | BOYS 3-24 MON | MAX AND OLIVIA/CLOUD NINE CLOTHING | IMPORTED | PAJAMAS: COTTON/SPANDEX; SOCKS: POLYESTER |
| 696114340677 | NAVY BASKETBALL 2 PC W S | 1 | $14.99 | NAVY | 12MOS | MCY | BOYS 3-24 MON | MAX AND OLIVIA/CLOUD NINE CLOTHING | IMPORTED | PAJAMAS: COTTON/SPANDEX; SOCKS: POLYESTER |
| 696114340684 | NAVY BASKETBALL 2 PC W S | 2 | $14.99 | NAVY | 18MOS | MCY | BOYS 3-24 MON | MAX AND OLIVIA/CLOUD NINE CLOTHING | IMPORTED | PAJAMAS: COTTON/SPANDEX; SOCKS: POLYESTER |
| 732998216964 | NEUTRAL COVERALL | 2 | $12.99 | MEDIUM RED | NEWBORN | MCY | 1ST IMPRESSNS | FIRST IMPRESSIONS-MMG | IMPORTED | COTTON/POLYESTER; POCKET: POLYESTER |
| 732998217060 | NEUTRAL COVERALL | 1 | $12.99 | MEDIUM RED | 6-9MOS | MCY | 1ST IMPRESSNS | FIRST IMPRESSIONS-MMG | IMPORTED | COTTON/POLYESTER; POCKET: POLYESTER |
| 732998217053 | NEUTRAL COVERALL | 1 | $12.99 | MEDIUM RED | 3-6MOS | MCY | 1ST IMPRESSNS | FIRST IMPRESSIONS-MMG | IMPORTED | COTTON/POLYESTER; POCKET: POLYESTER |
| 732998204107 | BOW SWEATSHIRT | 1 | $12.99 | LT/PASPINK | 12MOS | MCY | 1ST IMPRESSNS | FIRST IMPRESSIONS-MMG | IMPORTED | SHELL: POLYESTER/COTTON/SPANDEX; BOWS: POLYESTER |
| 192136305323 | F19 BPW RED SNOWMIES TEE | 2 | $10.20 | RED | | MCY | CARTER TODLER | WILLIAM CARTER-TODDLER PLAYWEAR | IMPORTED | ALL COTTON |
| 633731488627 | CHANGE THE WORLD TEE | 1 | $11.99 | LT/PASPINK | 2T | MCY | 2-16 BR SPRTS | LEVI'S/HADDAD APPAREL-LITTLE | IMPORTED | ALL COTTON |
| 732997875100 | BRETT STRIPE LS | 1 | $17.99 | BEIGEKHAKI | SML | MCY | EPCTHRD B2-20 | EPIC THREADS-EDI/TOPSV BIG BOY 8-20 | IMPORTED | COTTON/POLYESTER 145GSM |
| 732997307007 | PINK PLAID TOP | 2 | $12.99 | LT/PASPINK | 3-6MOS | MCY | 1ST IMPRESSNS | FIRST IMPRESSIONS-MMG | IMPORTED | 100% COTTON |
| 732997307014 | PINK PLAID TOP | 2 | $12.99 | LT/PASPINK | 6-9MOS | MCY | 1ST IMPRESSNS | FIRST IMPRESSIONS-MMG | IMPORTED | 100% COTTON |
| 732998330561 | BROOKLYN EPIC TEE | 1 | $11.99 | GRAY | MED | MCY | EPCTHRD B2-20 | EPIC THREADS-EDI/TOPSV BIG BOY 8-20 | IMPORTED | COTTON/POLYESTER |
| 732998400738 | STAR AOP OPP LS DRES | 1 | $11.99 | DARK GRAY | 5 | MCY | EPCTHRD G2-6X | EPIC THREADS-EDI/TOPSVILLE INC | IMPORTED | POLYESTER/SPANDEX |
| 732998385233 | STRIPE HEART LS TEE | 1 | $10.99 | PINK | LRG | MCY | EPICTHREADS G | EPIC THREADS-EDI/TOPSVILLE INC | IMPORTED | COTTON/POLYESTER |
| 732997706985 | RINGER TEE BASIC | 1 | $9.99 | LT/PASPINK | 5 | MCY | PB ACTIVE | IDEOLOGY GIRLS 2-6X-EDI/TOPSVILLE | IMPORTED | COTTON/POLYESTER |
| 732997668436 | NO RULES SS TEE | 1 | $10.99 | DARKYELLOW | LRG | MCY | EPICTHREADS G | EPIC THREADS-EDI/TOPSVILLE INC | IMPORTED | COTTON/POLYESTER |
| 732997489871 | QUILTED JOGGER | 1 | $9.99 | BLACK | 3-6MOS | MCY | 1ST IMPRESSNS | FIRST IMPRESSIONS-MMG | IMPORTED | COTTON/POLYESTER |
| 732997489901 | QUILTED JOGGER | 1 | $9.99 | BLACK | 24MOS | MCY | 1ST IMPRESSNS | FIRST IMPRESSIONS-MMG | IMPORTED | COTTON/POLYESTER |
| 192136231097 | BODYSUITF19 N BS FIRST H | 1 | $7.95 | WHITE | 3MOS | MCY | CARTER'S | WILLIAM CARTER-BABY | IMPORTED | 100% COTTON |
| 756845995086 | BEAR 2PK BIBS | 1 | $8.99 | WHITE | OSFA | MCY | 1ST IMPRESSNS | FIRST IMPRESSIONS-EDI/IMPACT IMPORT | IMPORTED | COTTON/POLYESTER |
| 732998317074 | LEGEND TEE | 1 | $7.99 | WHITE | 4T SLIM | MCY | EPCTHRD B2-20 | EPIC THREADS-EDI/TOPSVILLE INC | IMPORTED | COTTON/POLYESTER 145-G |
| 732997703779 | BALLET TROMP LS TEE | 1 | $7.99 | WHITE | 3T REG | MCY | EPCTHRD G2-6X | EPIC THREADS-EDI/TOPSVILLE INC | IMPORTED | COTTON/POLYESTER |
| 193579413545 | HEART HOODIE | 1 | $49.50 | CHARCOAL | 8-10 MED | MCY | 7-16 COLLECT | CALVIN KLEIN/KHQ INVESTMENT LLC | | |
| | | | | | | | | | | |