Wholesale Pallet Of 2,000-2,500 Pieces Of Fashion Jewelry
$499.99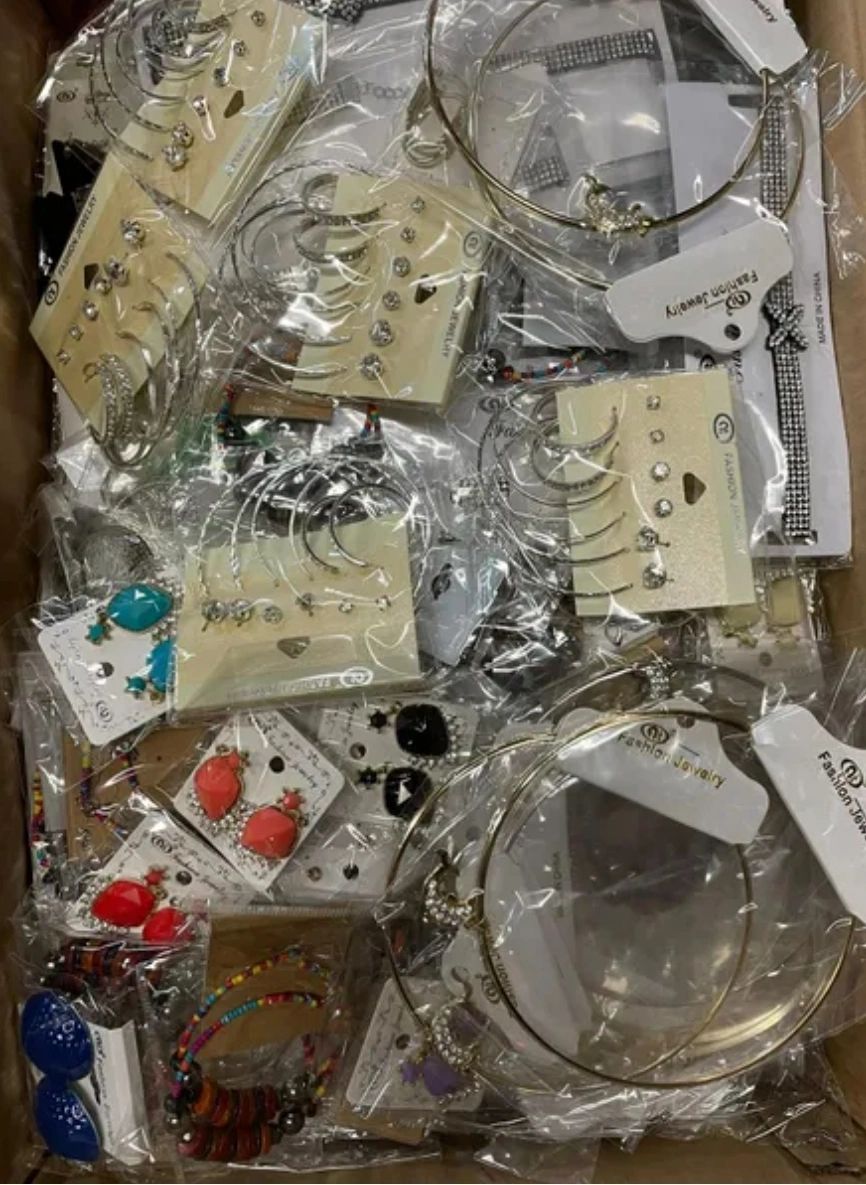 Wholesale Pallet Of 2,000-2,500 Pieces Of Fashion Jewelry.
High quality fashion jewelry imported from China to the United States, suitable for boutiques, variety stores, flea market tables, ecommerce websites, and eBay.
The styles and quality are comparable to the types of jewelry that you can see being sold at retailers such as CVS, Rite Aid, and other discount retailers.
The jewelry is overstock from a major USA jewelry importer, and is sold by the importer at wholesale prices from .50 to as high as $4 per piece. Because I purchase the overstock that the importer accumulates, I am able to supply you with the jewelry at substantially below his regular wholesale prices. There are wholesalers in the New York Wholesale District that wholesale this type of jewelry from $1 to $5 each.
Your price is comes out to about .24 for each piece of jewelry!

You will receive a beautiful selection of items such as necklaces, pendants, rings, anklets, bracelets, hair accessories, and more.
This pallet is being sold at a price that can give you wholesale resale potential, which means that at this price you can have the opportunity to potentially sell the jewelry both at retail and wholesale, which will depend on your market's supply and demand, and your sales efforts and ability.
The jewelry can have estimated original retail values from $2 to as high as $15.00 each.
Please watch the videos to see the type of jewelry that will come in your boxes.