Wholesale Brand New Children's Clothing Liquidation
$899.99
Wholesale Brand New Children's Clothing Liquidation.
1,000 Pieces Of Clothing In Each Lot.
Only .90 Each!
3,000 Pieces Only .85 Each!
Fashion Brands.
You Will Receive A Real Nice Selection From The Clothing That You See In The Pictures. 
Clothing For Boys And Girls, All Ages.
Everything Is Brand New!
Estimated Original Retail Values To $40.00 Each.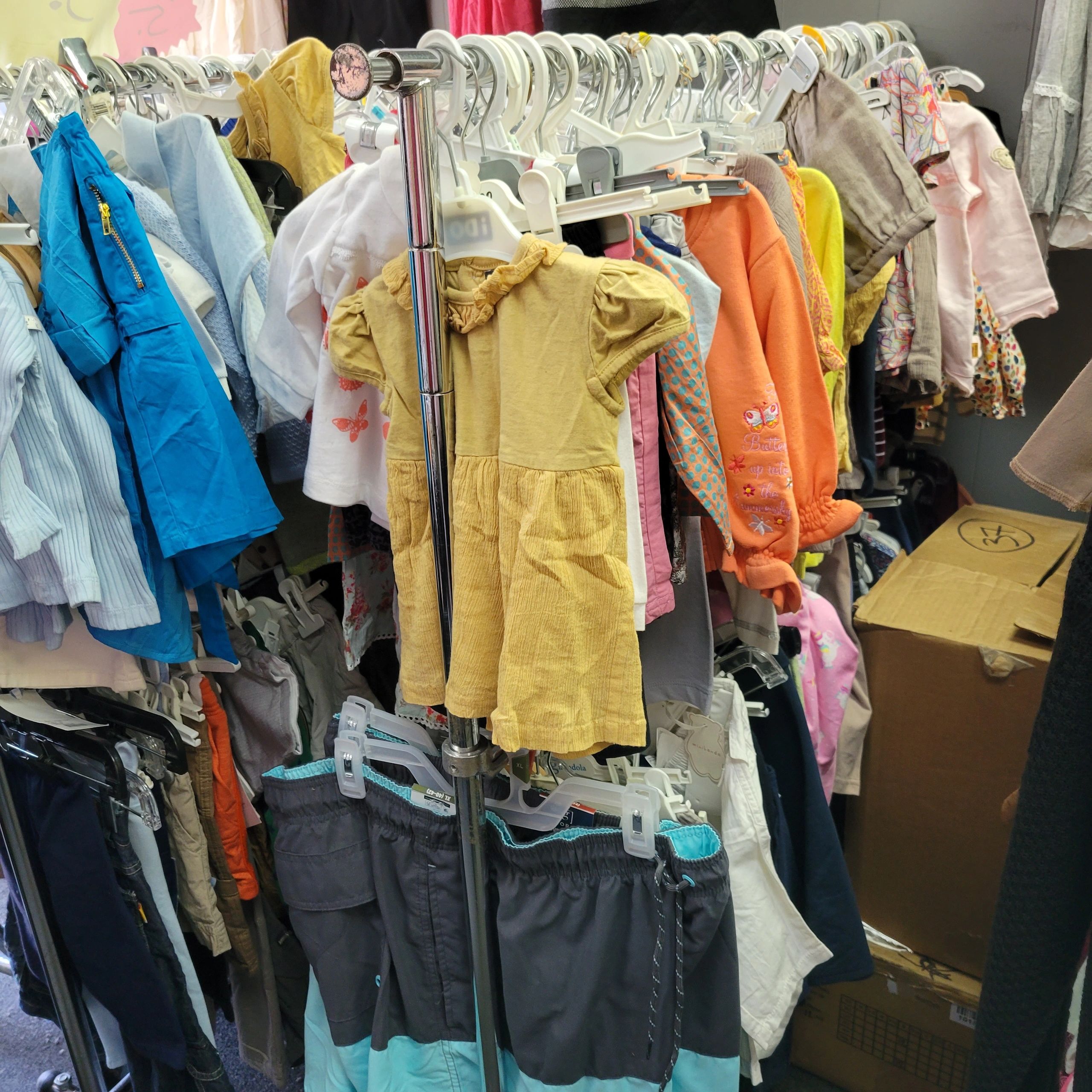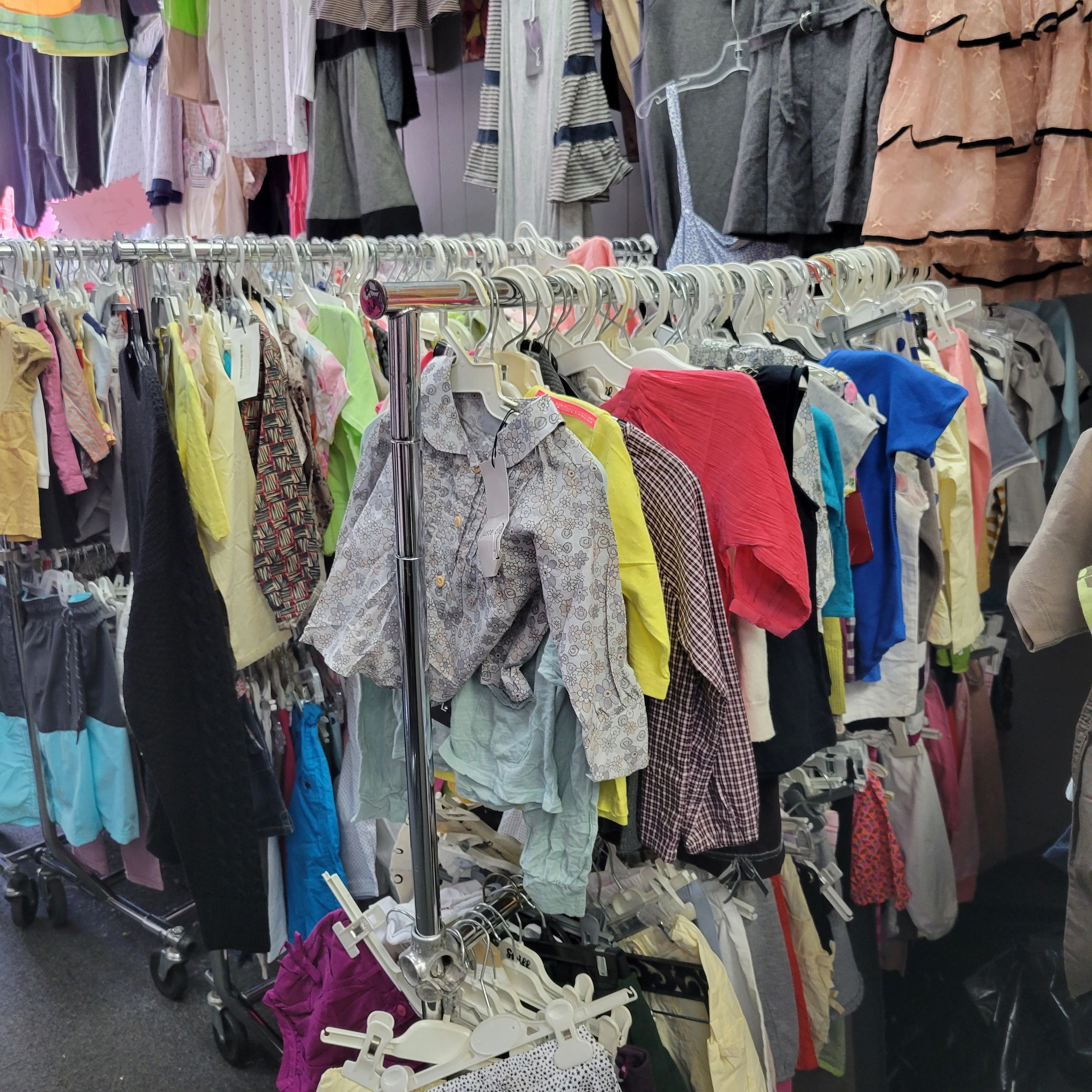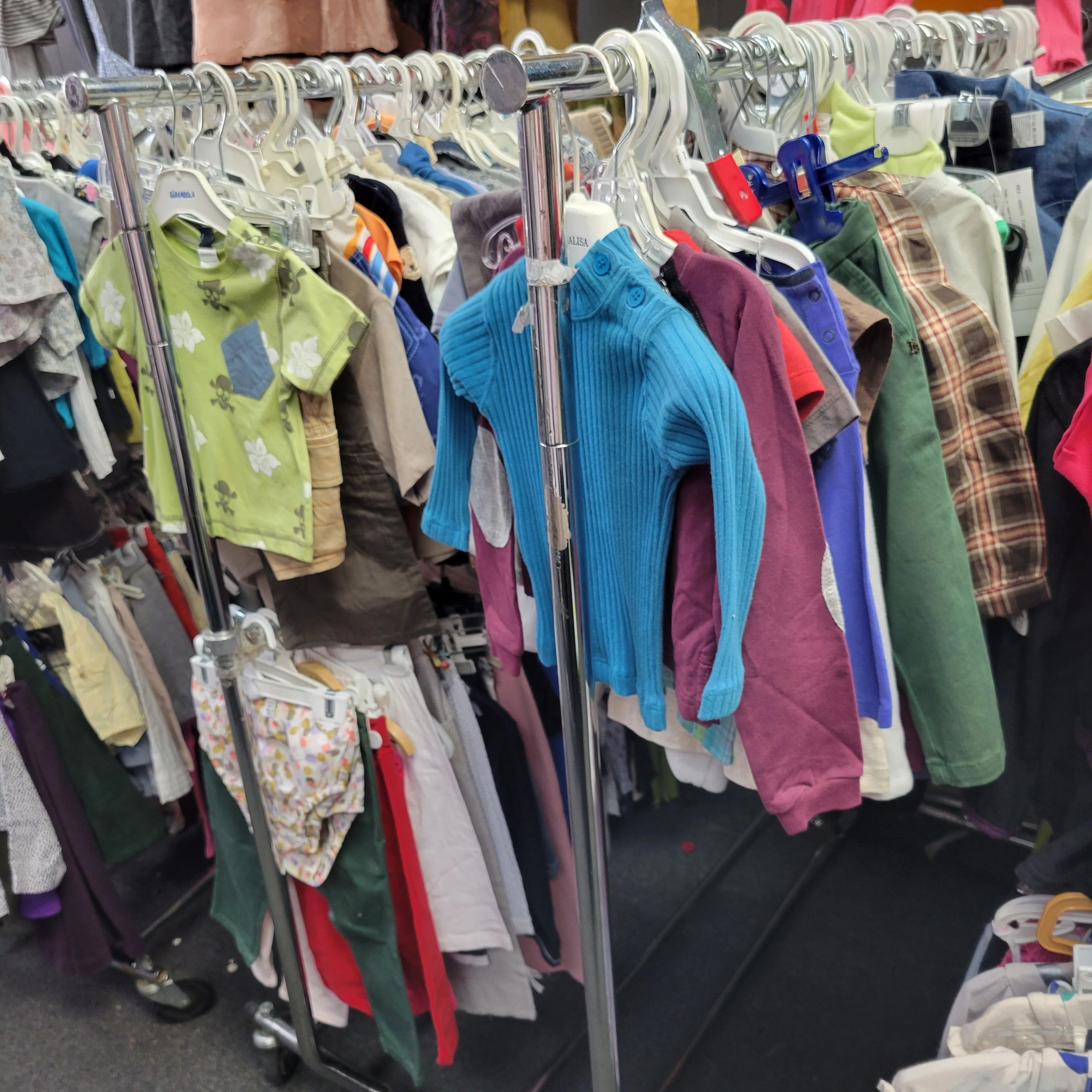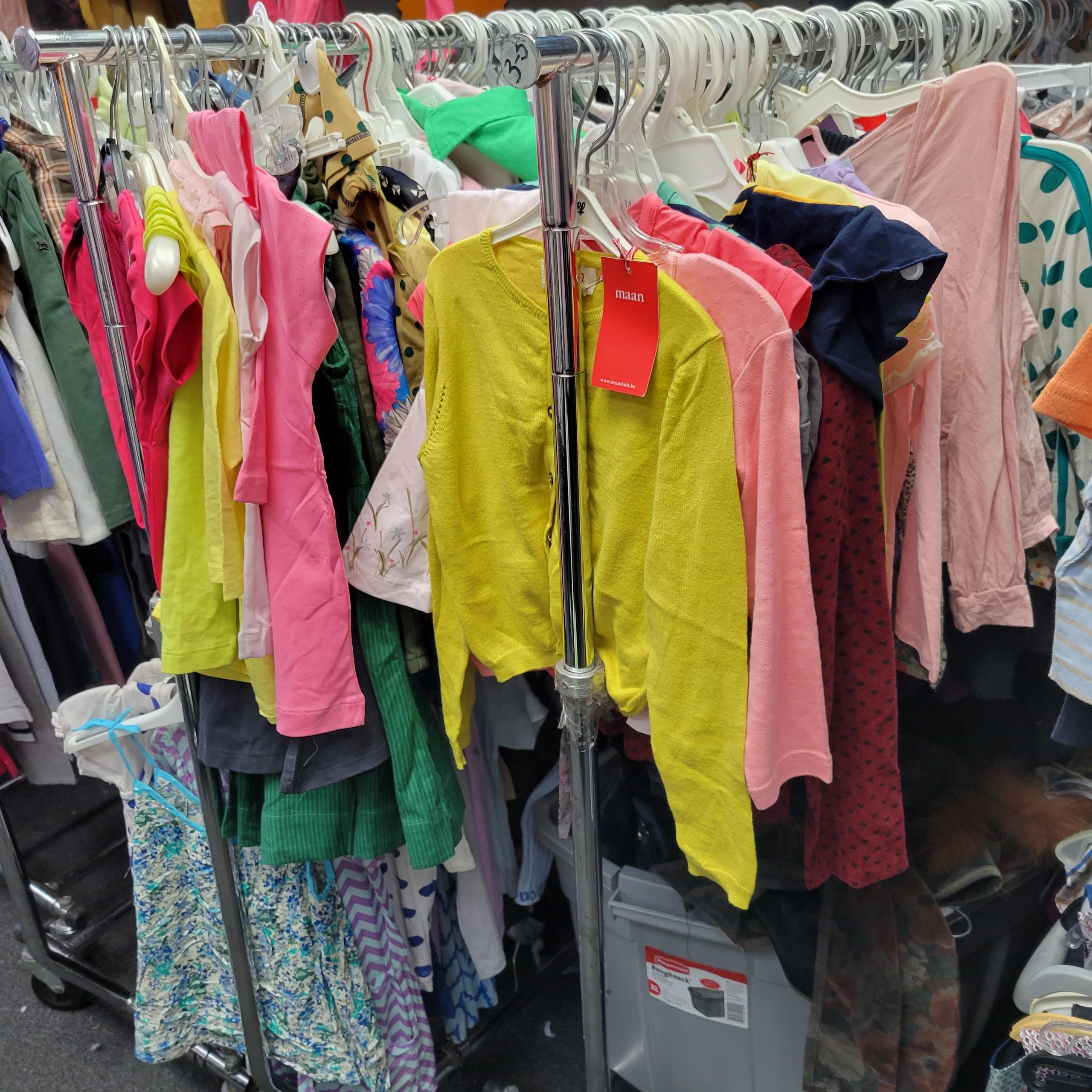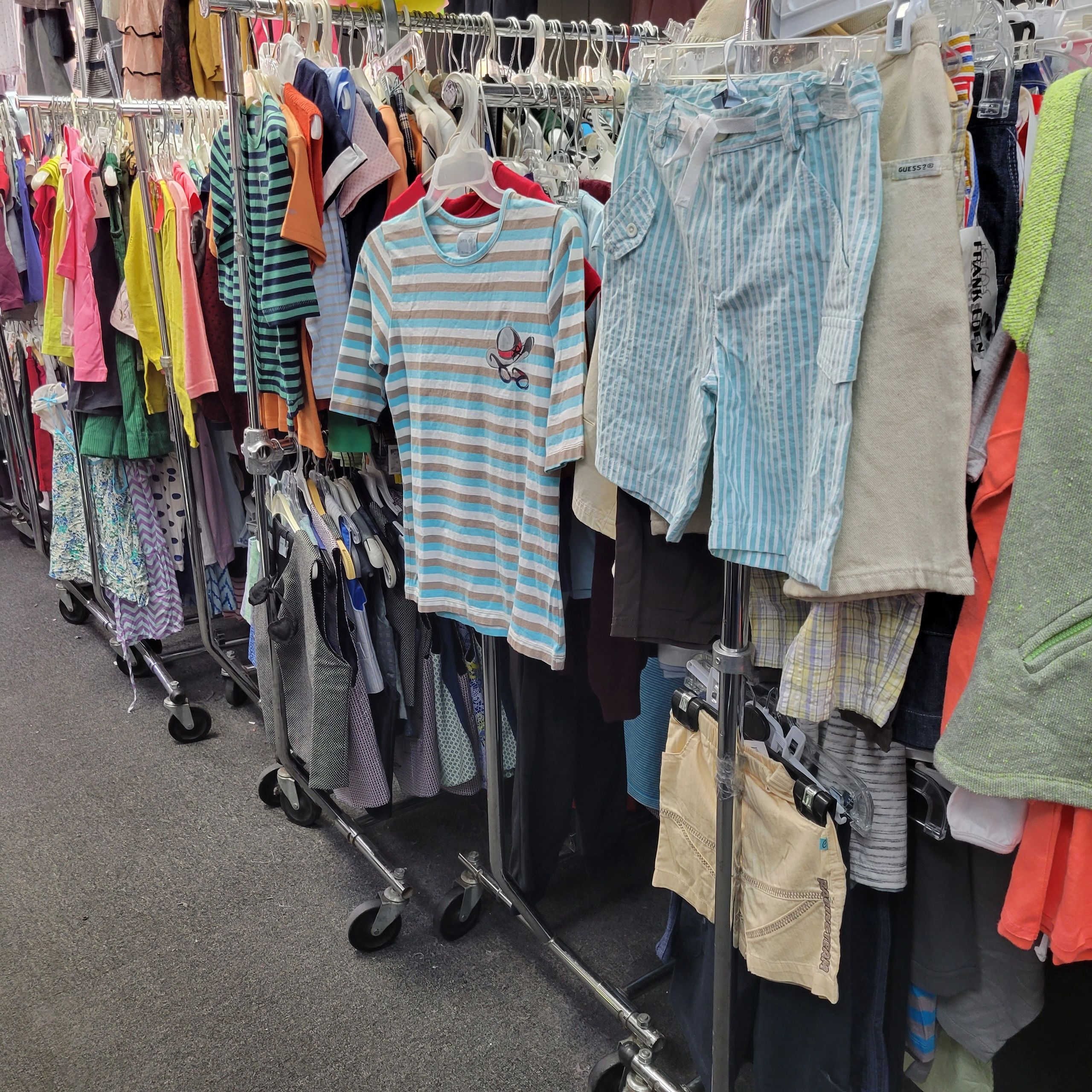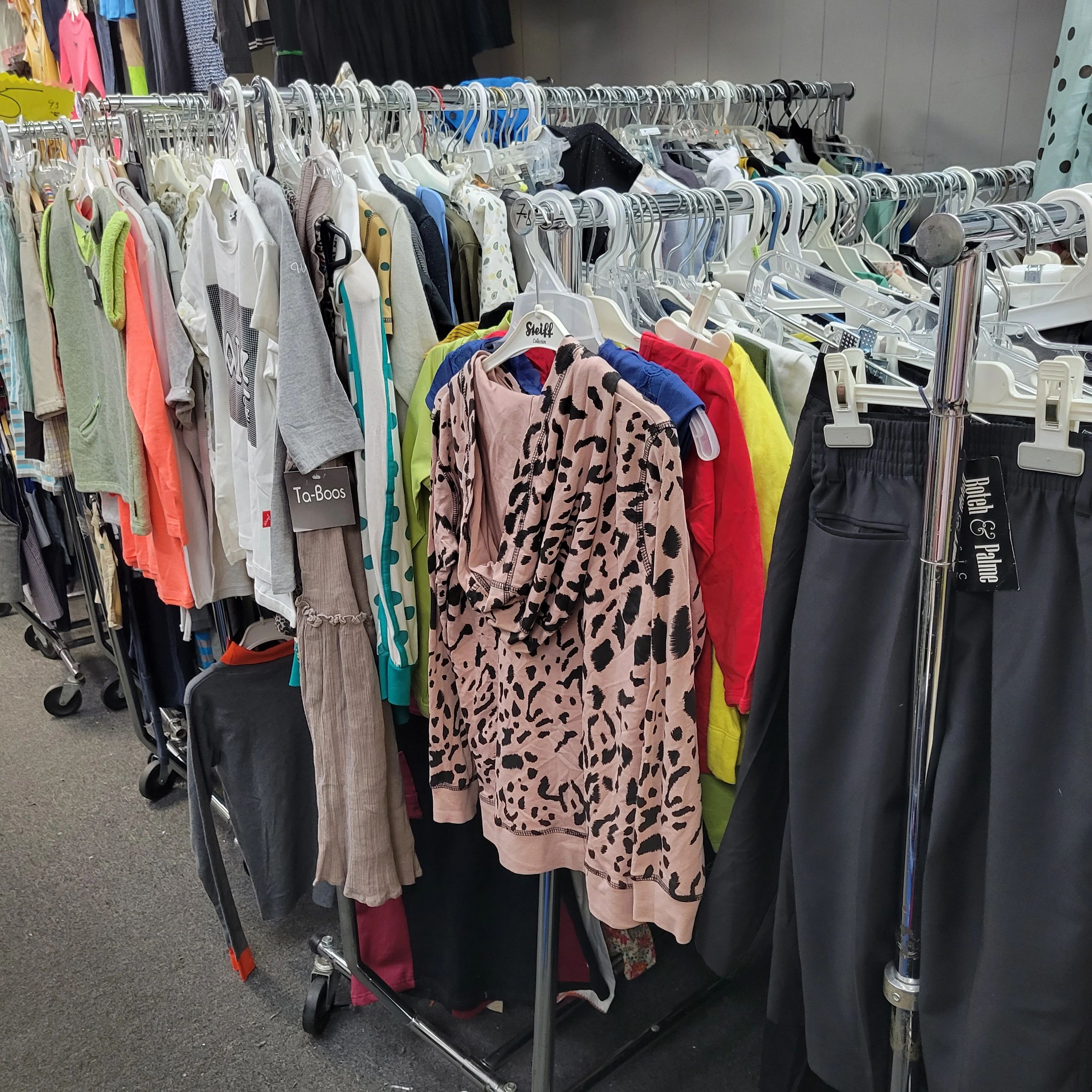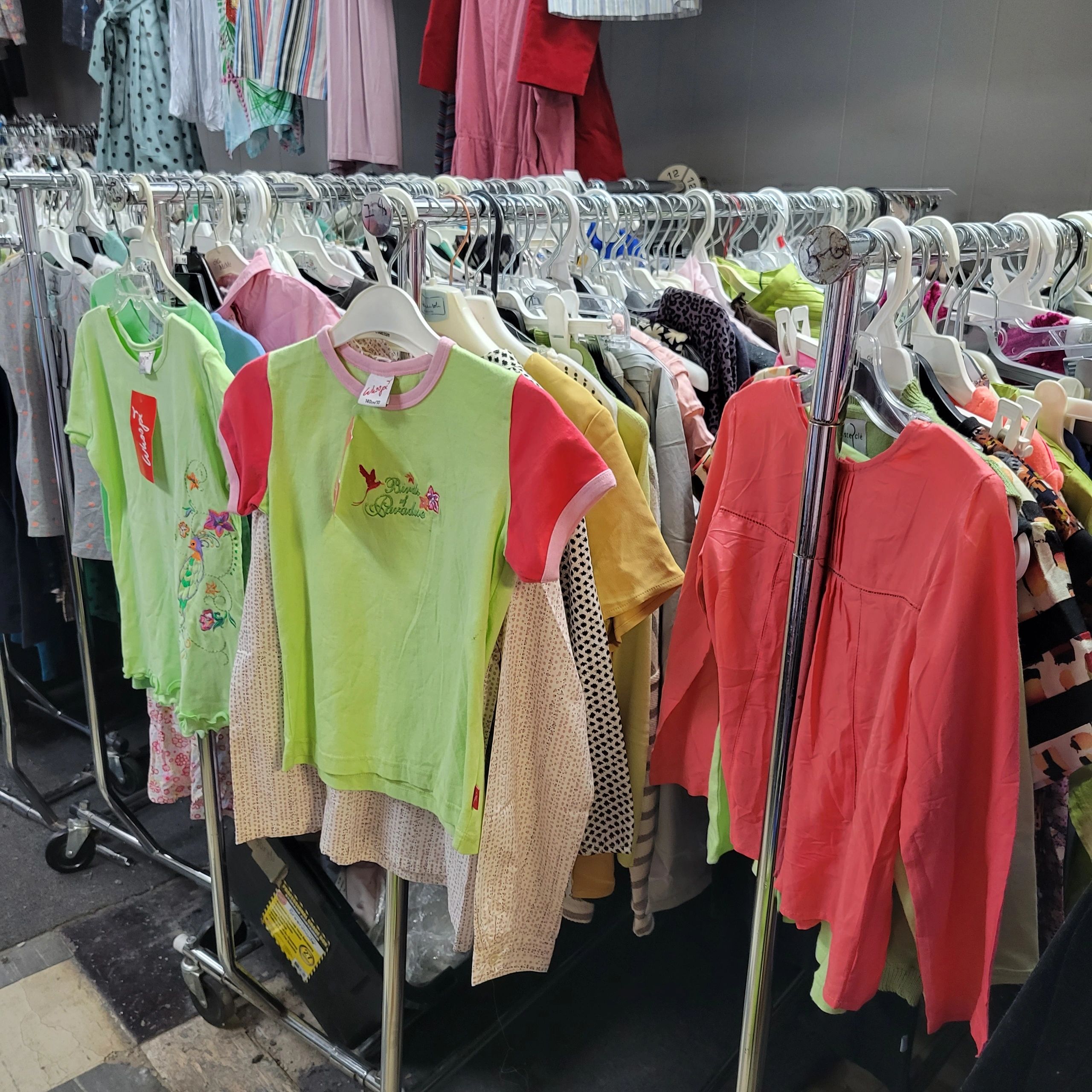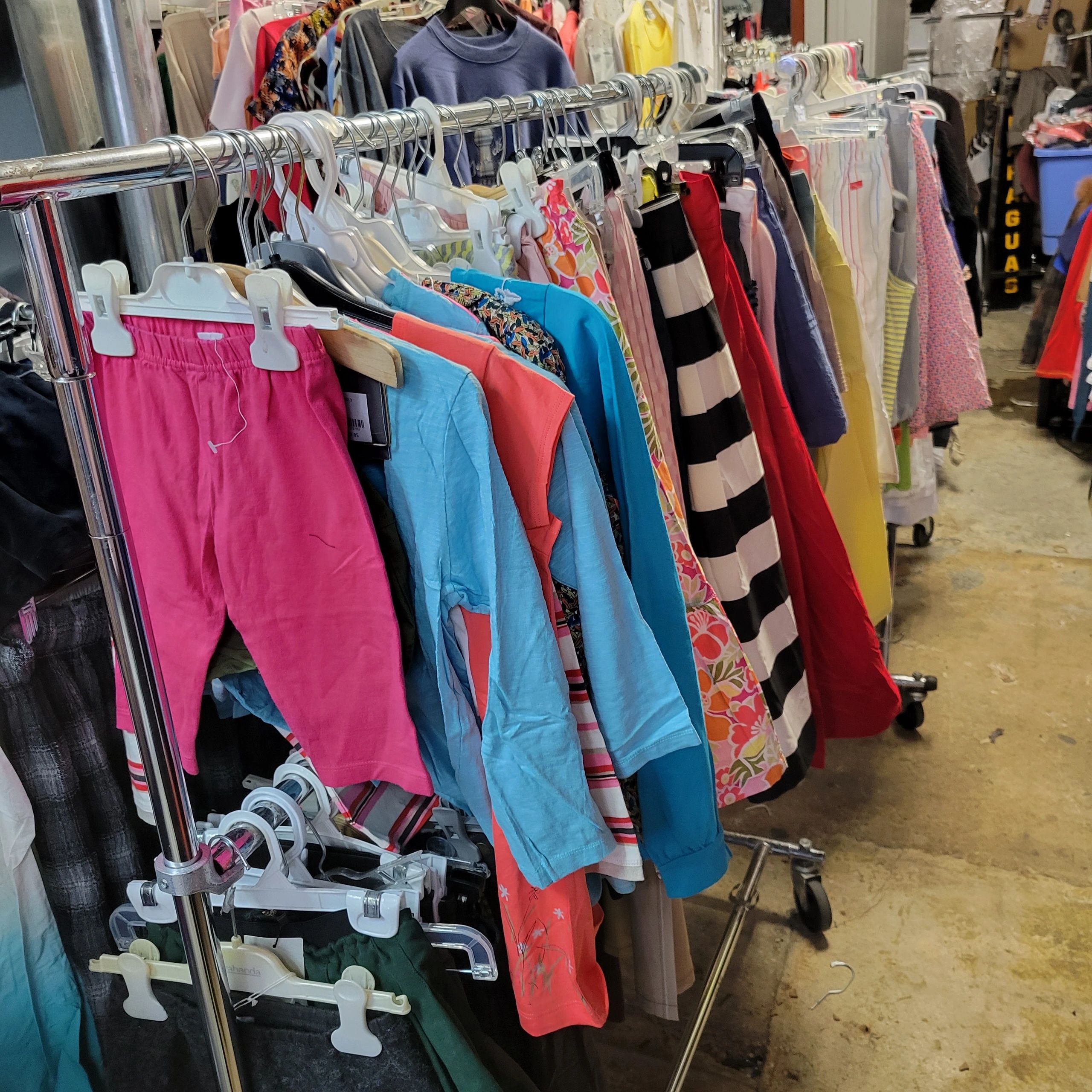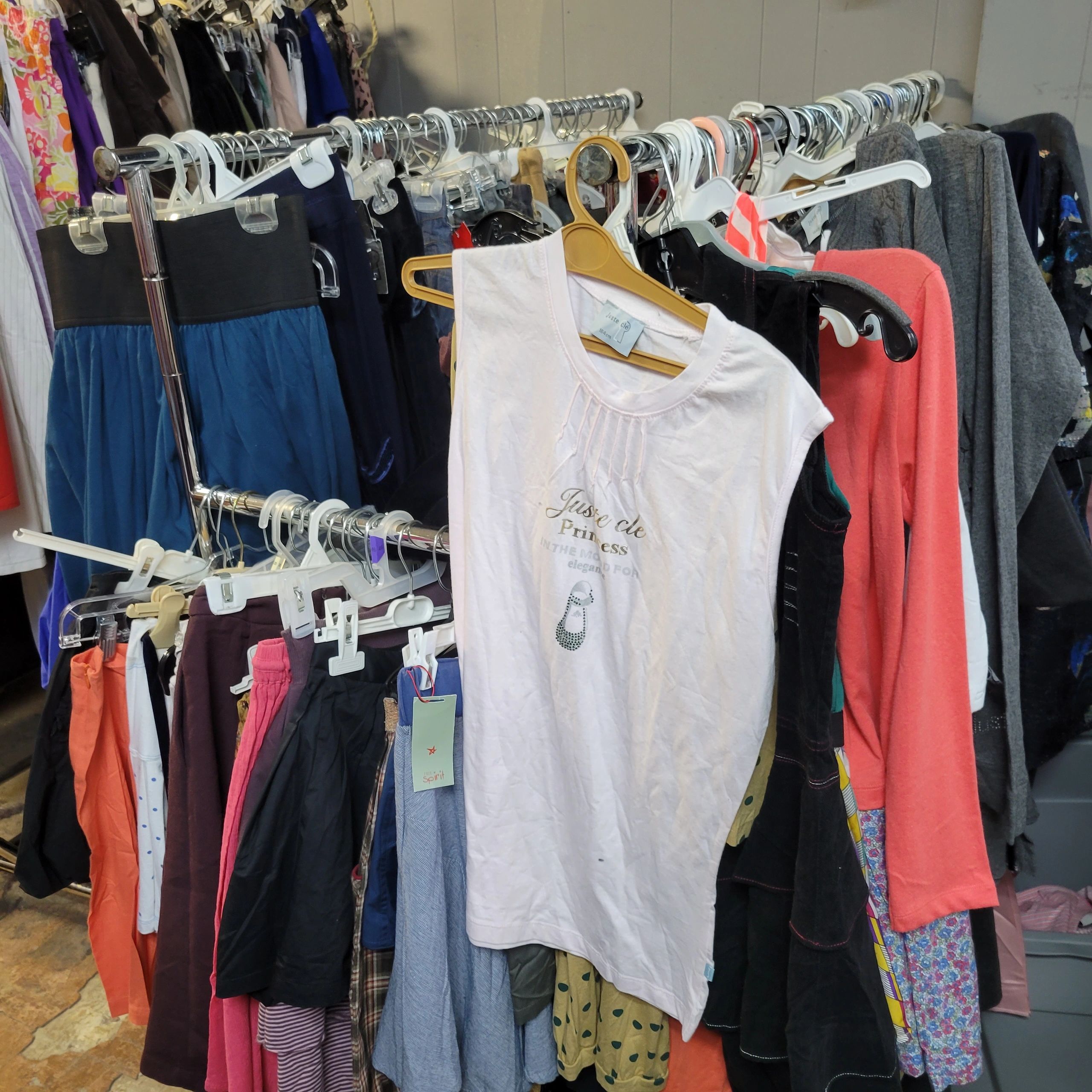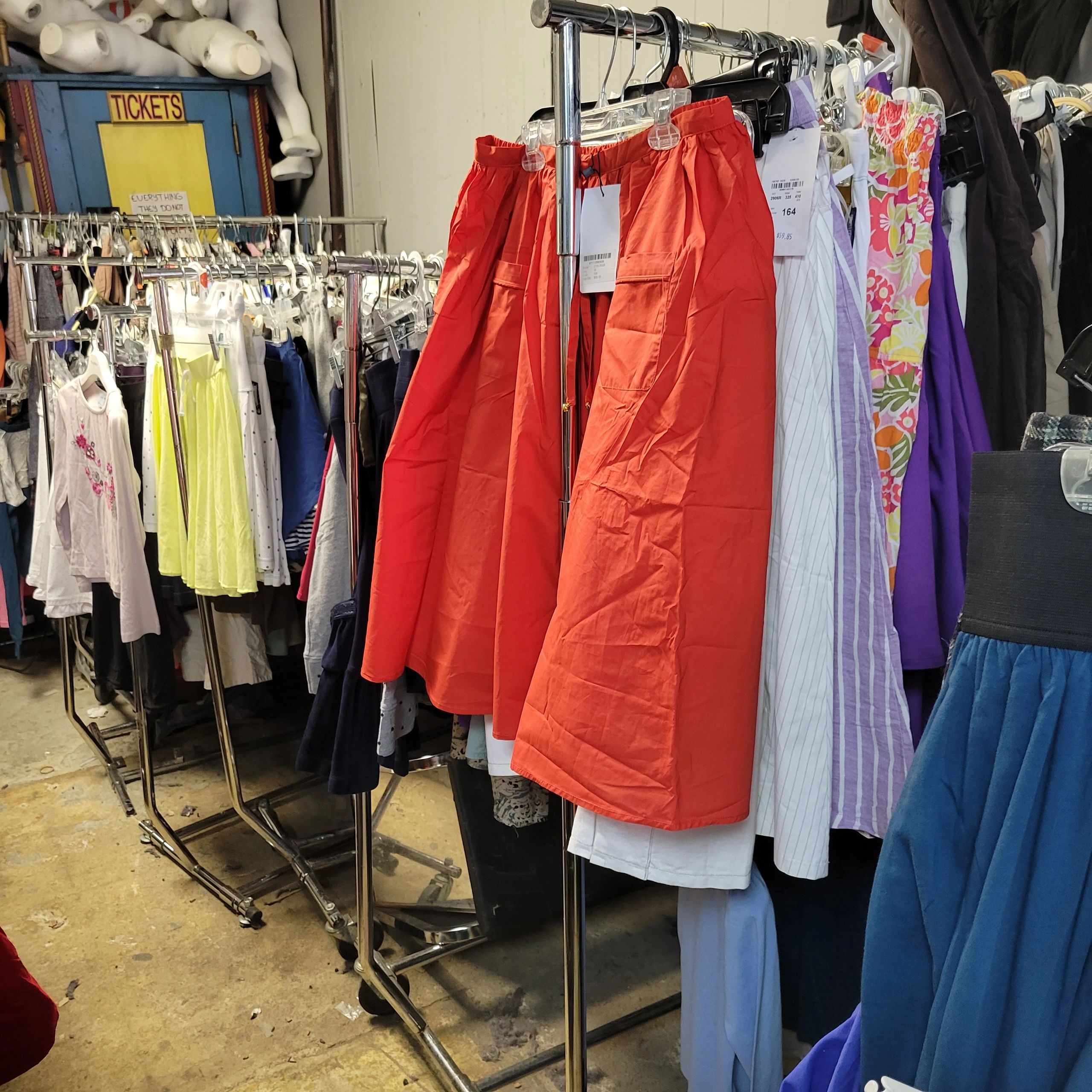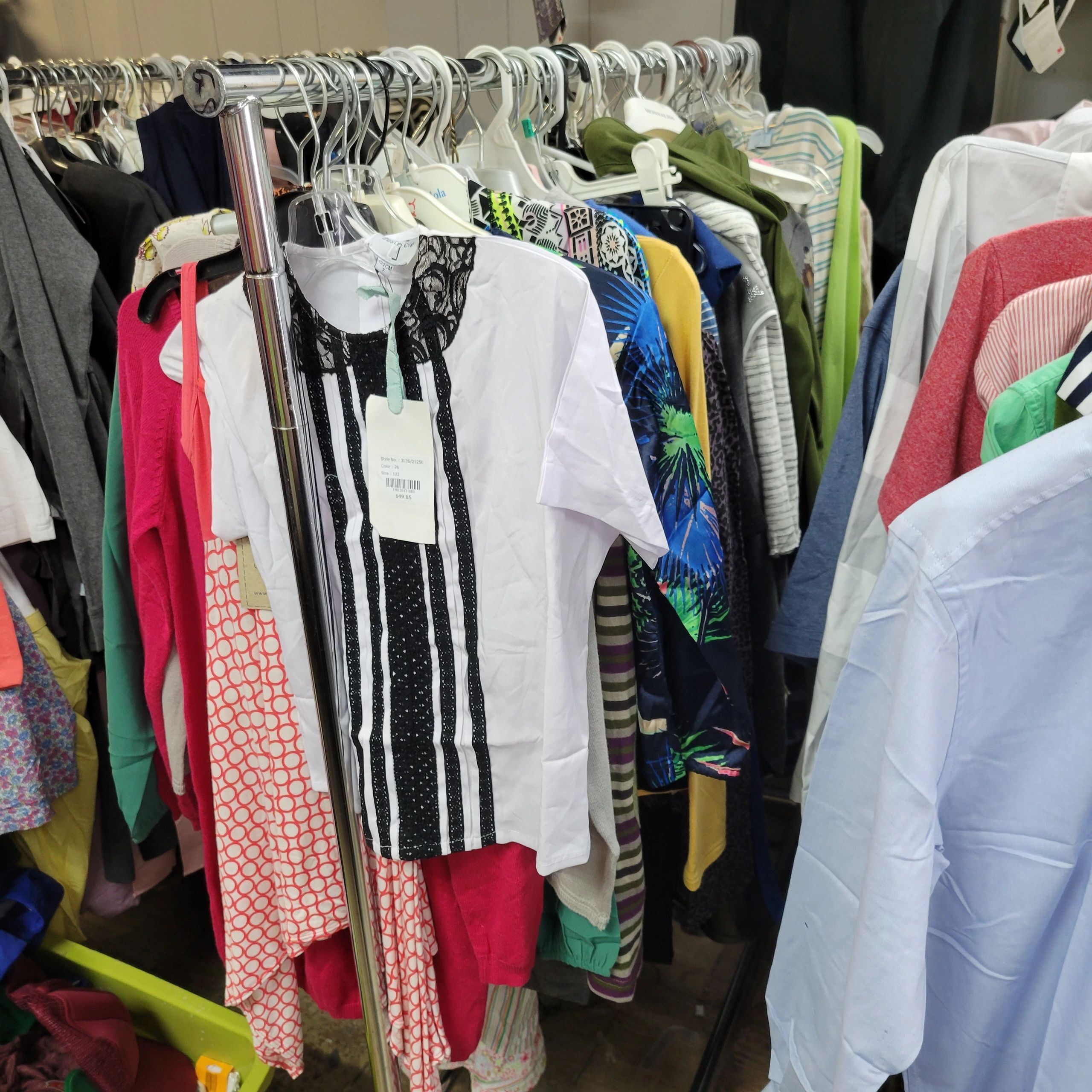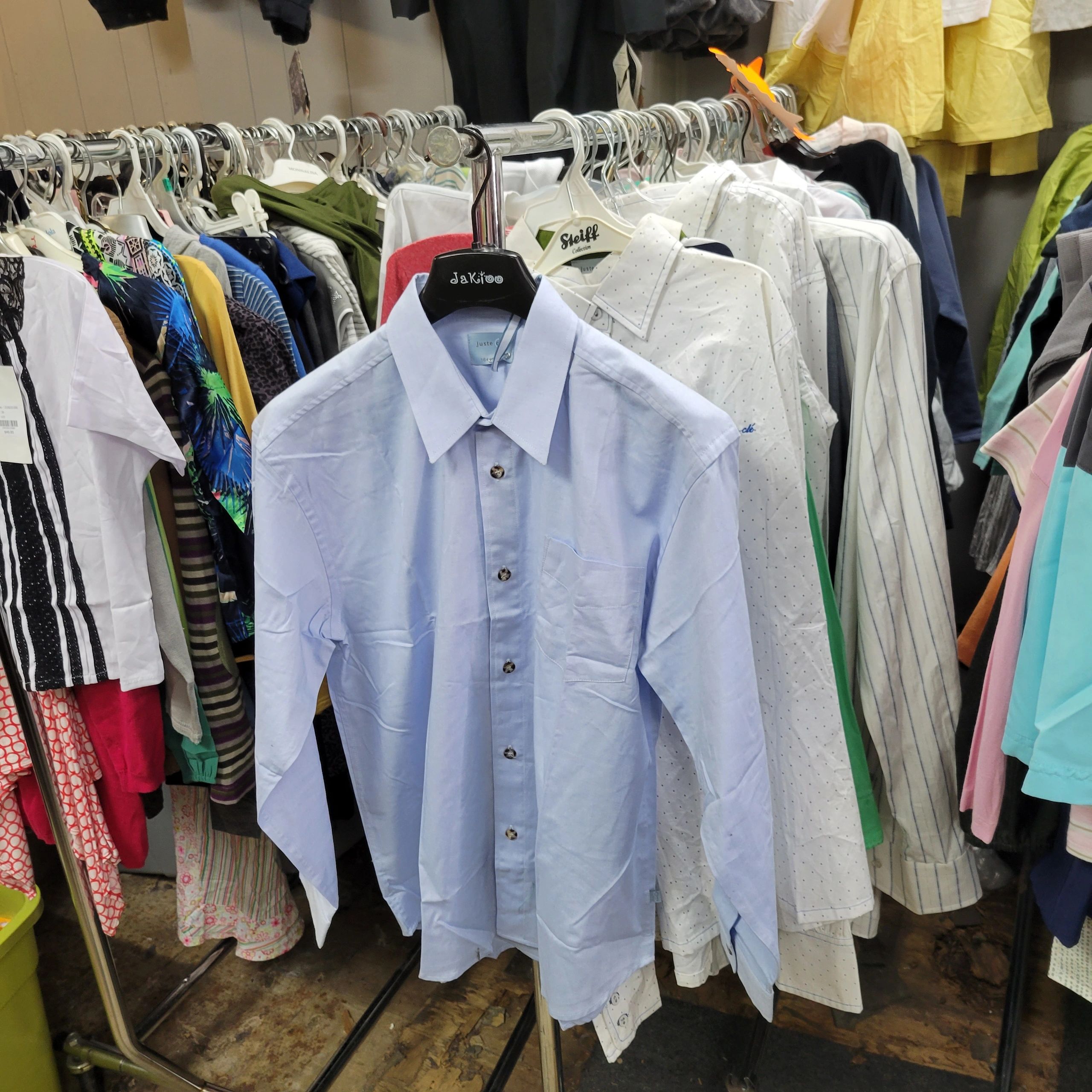 The Ultimate Guide to Wholesale NYC Children's Store Liquidation: Unbeatable Deals on Children's Merchandise from CloseoutExplosion.com
Wholesale NYC Children's Store Liquidation
Thank you for your interest in the Wholesale NYC Children's Store Liquidation offered by CloseoutExplosion.com. This guide will provide you with a detailed overview of the liquidation process and important information to help you make informed decisions.
Introduction to Wholesale NYC Children's Store Liquidation
Are you searching for a fantastic opportunity to acquire a large quantity of high-quality children's merchandise at unbeatable prices? Look no further than the Wholesale NYC Children's Store Liquidation offered by CloseoutExplosion.com. In this article, we will introduce you to this exciting liquidation sale and provide you with all the information you need to take advantage of this incredible opportunity.
What is Wholesale NYC Children's Store Liquidation?
The Wholesale NYC Children's Store Liquidation is a unique offering provided by CloseoutExplosion.com, a renowned wholesale supplier based in the vibrant city of New York. This liquidation sale allows buyers to purchase a vast assortment of children's clothing, accessories, and related items at deeply discounted prices. It presents an excellent chance for individuals, entrepreneurs, or retailers to obtain a significant amount of merchandise at a fraction of the original retail value.
Why Wholesale NYC Children's Store Liquidation?
There are several compelling reasons to consider participating in the Wholesale NYC Children's Store Liquidation. Firstly, the liquidation sale provides access to a diverse range of children's merchandise, including clothing, shoes, accessories, toys, and more. This allows buyers to cater to a wide customer base and meet various market demands.
Secondly, CloseoutExplosion.com has a reputation for sourcing brand name and designer items from renowned department stores, manufacturers, and retailers. By taking part in this liquidation sale, you can acquire premium quality merchandise that is in high demand, which presents a lucrative opportunity for resale or retail purposes.
Furthermore, the prices offered during the Wholesale NYC Children's Store Liquidation are highly competitive, ensuring maximum value for your investment. CloseoutExplosion.com understands the importance of affordability, enabling buyers to achieve substantial profit margins and a competitive edge in the market.
How to Access the Liquidation Sale?
Getting started with the Wholesale NYC Children's Store Liquidation is a straightforward process. Simply visit the CloseoutExplosion.com website and navigate to the Wholesale NYC Children's Store Liquidation product page. Here, you will find detailed descriptions of the available lots, including the brand names, sizes, styles, and quantities of the merchandise in each lot.
Carefully review the available lots and identify the ones that align with your business goals and customer preferences. Take advantage of the provided images to assess the quality and appeal of the merchandise. Each lot represents a unique assortment, ensuring there is something for every buyer.
Placing Your Order and Logistics:
Once you have chosen the lots you wish to purchase, follow the instructions provided on the CloseoutExplosion.com website to place your order. Make sure to provide accurate contact and shipping information to ensure a smooth transaction.
CloseoutExplosion.com will handle the logistics of shipping and delivery for your convenience. They offer both domestic and international shipping options, catering to buyers from various locations. Shipping costs will be calculated based on the weight and destination of your package.
Understanding the Liquidation Sale: A Comprehensive Guide to Wholesale NYC Children's Store Liquidation
Liquidation sales offer unique opportunities for savvy buyers to acquire merchandise at significantly discounted prices. One such lucrative opportunity is the Wholesale NYC Children's Store Liquidation, presented by CloseoutExplosion.com. In this comprehensive guide, we will delve into the intricacies of understanding and benefiting from this exceptional liquidation sale.
What is a Liquidation Sale?
A liquidation sale occurs when a business, such as a children's store, closes down or needs to clear excess inventory quickly. To efficiently dispose of their remaining merchandise, they turn to liquidation companies like CloseoutExplosion.com. These companies purchase large quantities of items at reduced prices, passing the savings on to buyers.
The Wholesale NYC Children's Store Liquidation:
The Wholesale NYC Children's Store Liquidation is an exclusive opportunity offered by CloseoutExplosion.com. This particular liquidation sale focuses specifically on children's clothing, accessories, and related items sourced from local New York City children's stores. By capitalizing on this sale, buyers can access an extensive range of high-quality products while enjoying substantial cost savings.
Accessing the Liquidation Sale:
To participate in the Wholesale NYC Children's Store Liquidation, simply visit the CloseoutExplosion.com website and navigate to the dedicated product page. There, you will find a detailed description of the available lots, including information about the brands, sizes, styles, and quantities of the merchandise. Take your time to review each lot and determine which ones align with your business goals and target market.
Placing Your Order:
Once you have made your selection, follow the instructions provided on the website to place your order. Double-check that your contact and shipping information is accurate to ensure a smooth transaction. CloseoutExplosion.com offers secure payment options, allowing you to complete your purchase conveniently and with peace of mind.
Pricing and Value:
The Wholesale NYC Children's Store Liquidation is renowned for its unbeatable prices. CloseoutExplosion.com strives to provide exceptional value to buyers by offering merchandise at significantly reduced rates. As you peruse the available lots, you'll be amazed at the cost savings compared to traditional wholesale or retail channels.
Shipping and Delivery:
CloseoutExplosion.com takes care of the shipping and delivery process, making it hassle-free for buyers. Domestic and international shipping options are available to cater to customers worldwide. Shipping costs are calculated based on the weight and destination of your package, ensuring transparency in the process.
Returns and Refunds:
It is important to note that due to the nature of liquidation sales, purchases from the Wholesale NYC Children's Store Liquidation are generally considered final. Therefore, carefully review all descriptions and specifications before finalizing your order. In the unlikely event of any issues or concerns, reach out to the customer service team at CloseoutExplosion.com for assistance.
Maximizing Your Resale Business:
The Wholesale NYC Children's Store Liquidation offers a prime opportunity to kick-start or expand your resale business. By acquiring a large quantity of children's merchandise at incredibly low prices, you can resell these items through various channels. Consider establishing an e-commerce store, utilizing online marketplaces, or even setting up a physical retail presence. Implement effective marketing strategies to attract customers and ensure a successful resale venture.
Building Lasting Relationships:
CloseoutExplosion.com values long-term relationships with their customers. Stay informed about upcoming liquidation sales, exclusive deals, and valuable industry insights by subscribing to their newsletter or following them on social media platforms. Cultivating a strong rapport with CloseoutExplosion.com may open doors to future liquidation opportunities and further benefits for your business.
Reviewing the Available Lots: A Comprehensive Analysis of Wholesale NYC Children's Store Liquidation
Introduction:
When participating in a wholesale liquidation sale, such as the Wholesale NYC Children's Store Liquidation offered by CloseoutExplosion.com, one of the most crucial steps is reviewing the available lots. This article will provide a comprehensive analysis of the available lots in the Wholesale NYC Children's Store Liquidation, helping you make informed decisions and maximize your purchasing potential.
Understanding Lot Descriptions:
Each lot in the Wholesale NYC Children's Store Liquidation represents a unique assortment of children's clothing and related items. To make an informed decision, pay close attention to the lot descriptions provided by CloseoutExplosion.com. These descriptions typically include details about the brands, sizes, styles, and quantities of items within each lot.
Assessing Brand Names:
One key factor to consider when reviewing the available lots is the inclusion of brand name items. Brand names can significantly impact the perceived value and marketability of the merchandise. Look for well-known children's clothing brands that are popular and sought after by consumers. This will increase your chances of selling the items quickly and at a profitable price.
Analyzing Sizes and Styles:
Understanding the sizes and styles of the merchandise is essential to determine its market appeal. Consider the target audience you intend to sell to and choose lots that cater to their needs. Assess the variety of sizes available within each lot to ensure you have a range that accommodates different age groups. Additionally, evaluate the styles to ensure they align with current fashion trends or timeless classics that have enduring appeal.
Quantities and Inventory Composition:
Take note of the quantities and inventory composition within each lot. Evaluate whether the lot includes a diverse mix of items or if it is focused on specific product categories, such as clothing, accessories, or shoes. Balancing variety and quantity is key to catering to a broad customer base while ensuring you have enough inventory to meet demand.
Photos and Additional Information:
CloseoutExplosion.com typically provides photos and additional information to accompany the lot descriptions. Carefully review these visuals to gain a better understanding of the quality, condition, and overall appearance of the merchandise. Pay attention to any unique features or selling points highlighted in the descriptions or visible in the photos.
Pricing Considerations:
While reviewing the available lots, keep pricing considerations in mind. Evaluate the prices of each lot and compare them to the estimated market value of the merchandise. Assess the potential profit margins and consider factors such as brand reputation, retail prices of similar items, and your target market's willingness to pay. Remember that wholesale liquidation prices offer significant discounts, providing an opportunity for substantial profit.
Placing an Order: A Step-by-Step Guide to Streamline Your Wholesale Purchases
Introduction:
Placing an order is a crucial step in the wholesale purchasing process. It ensures that you secure the merchandise you desire and sets the stage for a smooth transaction. In this guide, we will walk you through the steps involved in placing an order for wholesale products. Whether you're a seasoned buyer or new to the wholesale market, following these steps will help streamline your purchasing experience and ensure a successful transaction.
Step 1: Research and Selection
Before placing an order, conduct thorough research to identify the products that align with your business goals and target market. Take the time to review the available inventory, consider factors such as brand names, quality, pricing, and market demand. Narrow down your choices and select the merchandise that best suits your needs.
Step 2: Contact the Supplier
Once you have identified the products you wish to order, it's time to get in touch with the supplier. Visit their website or contact their customer service department to initiate the ordering process. It's essential to have clear communication and address any questions or concerns you may have before finalizing the order.
Step 3: Order Placement
During the order placement phase, provide all the necessary details accurately. This includes the product codes, quantities, sizes, colors, and any other relevant specifications. Double-check the information to ensure there are no errors or discrepancies that could lead to confusion or delays.
Step 4: Pricing and Payment
Discuss the pricing details with the supplier to ensure transparency and avoid any misunderstandings. Understand the payment terms, including accepted payment methods and any applicable fees or taxes. Make sure you are comfortable with the pricing structure and proceed with the payment according to the agreed-upon terms.
Step 5: Shipping and Delivery
Clarify the shipping and delivery details with the supplier. Provide your preferred shipping address and discuss any specific requirements or instructions. Inquire about estimated delivery times and available shipping methods. Confirm the shipping costs and ensure they are included in the overall order cost or accounted for separately.
Step 6: Review and Confirmation
Before finalizing the order, carefully review all the details provided by the supplier. Check the order summary, pricing, quantities, and any additional terms or conditions. Seek clarification on any unclear points and request an order confirmation or receipt for your records. Having everything documented ensures both parties are on the same page.
Step 7: Follow-Up and Communication
Maintain open lines of communication with the supplier throughout the order processing period. Seek updates on the order status and track the shipment if applicable. Address any concerns promptly and maintain a professional and respectful approach in your interactions. Building a strong relationship with the supplier can lead to smoother transactions in the future.
Pricing and Payment: A Comprehensive Guide to Wholesale NYC Children's Store Liquidation
Introduction:
When participating in the Wholesale NYC Children's Store Liquidation offered by CloseoutExplosion.com, understanding the pricing and payment process is crucial. This comprehensive guide will walk you through everything you need to know about pricing and payment to ensure a seamless and successful wholesale buying experience.
Transparent Pricing:
CloseoutExplosion.com takes pride in providing transparent pricing for their Wholesale NYC Children's Store Liquidation. Each lot will have a clearly mentioned price, allowing you to evaluate the affordability and profitability of your potential purchase. This transparency ensures that you have all the information needed to make an informed decision.
Evaluating Value:
Before finalizing your order, it's essential to assess the value of the merchandise you are purchasing. Take into consideration factors such as the brand names, quality, styles, and sizes included in each lot. Determine if the offered price aligns with the estimated retail value of the items, allowing you to gauge the potential profitability of your investment.
Secure Payment Options:
CloseoutExplosion.com offers secure payment options to ensure a safe transaction process. You can conveniently make payments online through trusted payment gateways, including credit cards, debit cards, or other accepted methods. The website's secure checkout process safeguards your financial information, giving you peace of mind while completing your purchase.
Shipping Costs:
In addition to the lot price, it's important to consider the associated shipping costs. CloseoutExplosion.com calculates shipping fees based on the weight and destination of your package. During the checkout process, the system will provide you with an estimate of the shipping costs, allowing you to budget accordingly.
International Shipping:
CloseoutExplosion.com offers international shipping options for buyers outside the United States. If you are an international buyer, carefully review the international shipping policies, costs, and any potential import duties or taxes that may apply. Understanding these details will help you plan your purchase effectively.
Bulk Order Discounts:
Depending on the quantity of merchandise you plan to purchase, CloseoutExplosion.com may offer bulk order discounts. This can further enhance the profitability of your wholesale purchase. If you intend to buy larger quantities, it's worth inquiring about potential discounts to maximize your savings.
Payment Confirmation and Order Processing:
Once you have completed your payment, CloseoutExplosion.com will provide you with a payment confirmation and initiate the order processing. You will receive a notification regarding the status of your order, including any relevant tracking information once the shipment is dispatched.
Customer Support:
CloseoutExplosion.com prides itself on exceptional customer support. If you have any questions or concerns regarding pricing, payment, or the ordering process, their customer support team is available to assist you. Reach out to them via email or phone, and they will provide prompt and helpful assistance.
Shipping and Delivery
When it comes to the world of online shopping, one crucial aspect that buyers often consider is the shipping and delivery process. It is no different when purchasing wholesale merchandise, such as the Wholesale NYC Children's Store Liquidation from CloseoutExplosion.com. Understanding the shipping and delivery procedures not only ensures a smooth transaction but also sets expectations for receiving your merchandise. In this article, we will dive into the shipping and delivery details associated with the Wholesale NYC Children's Store Liquidation.
CloseoutExplosion.com, as a trusted wholesale supplier, takes great care in providing reliable and efficient shipping services for their customers. Here's what you need to know:
Shipping Options:
CloseoutExplosion.com offers various shipping options to accommodate buyers from different locations. Whether you are based in the United States or internationally, they strive to make the shipping process as convenient as possible. During the checkout process, you will be able to select the shipping method that best suits your needs.
Domestic Shipping:
For customers within the United States, CloseoutExplosion.com partners with reputable shipping carriers to deliver your wholesale merchandise. The shipping cost will be calculated based on the weight and dimensions of your package, as well as the destination. You can choose from different shipping speeds, such as standard ground shipping or expedited options for faster delivery.
International Shipping:
If you are located outside of the United States, CloseoutExplosion.com offers international shipping services to many countries around the world. However, it's essential to note that customs regulations and import duties may apply, depending on your country's policies. Make sure to review the specific details regarding international shipping and any associated fees or restrictions.
Order Processing Time:
Once you have successfully placed your order for the Wholesale NYC Children's Store Liquidation, CloseoutExplosion.com will begin processing it promptly. Order processing typically involves verifying payment, preparing the merchandise, and packaging it securely for shipment. The exact processing time may vary depending on factors such as order volume and product availability.
Shipment Tracking:
CloseoutExplosion.com understands the importance of transparency and keeping customers informed throughout the shipping process. After your order is shipped, you will receive a shipping confirmation email containing a tracking number. You can use this tracking number to monitor the progress of your package and estimate its delivery date. The tracking information allows you to stay updated on the whereabouts of your merchandise until it reaches your doorstep.
Delivery Time:
The delivery time for your wholesale merchandise will depend on several factors, including the shipping method chosen, your location, and any potential customs processes for international shipments. CloseoutExplosion.com aims to deliver your order within a reasonable timeframe, ensuring that you receive your children's clothing and accessories as quickly as possible.
Package Insurance and Liability:
To provide peace of mind for customers, CloseoutExplosion.com typically includes package insurance for orders. This protects against loss or damage that may occur during transit. However, it's essential to review their specific terms and conditions regarding package insurance and liability to understand your rights and responsibilities as a buyer.
Communication and Customer Support:
If you have any questions or concerns regarding shipping and delivery, CloseoutExplosion.com has a dedicated customer support team to assist you. They are ready to address any inquiries you may have and provide updates on your order status. You can reach out to them through their website, email, or phone to receive prompt assistance.
 Returns and Refunds: Your Guide to a Hassle-Free Experience
Introduction:
Returns and refunds are an integral part of any purchasing process, providing customers with peace of mind and ensuring their satisfaction with a product or service. This article serves as a comprehensive guide to help you understand the returns and refunds policies and procedures, empowering you to navigate the process smoothly.
Importance of Returns and Refunds:
Returns and refunds are essential components of a fair and customer-centric business. They provide consumers with confidence in their purchasing decisions, assuring them that their concerns will be addressed if the product does not meet their expectations. As a customer, it is crucial to familiarize yourself with the returns and refunds policies of the company from which you are making a purchase.
Understanding Returns Policies:
Returns policies outline the specific conditions under which you can return a product for a refund, exchange, or store credit. These policies typically cover aspects such as timeframes for returns, acceptable reasons for returns, condition of the item, and any associated fees or charges. Familiarize yourself with these policies before making a purchase to ensure a hassle-free return process, if required.
Reasons for Returns:
Common reasons for returns include receiving damaged or defective products, receiving the wrong item, experiencing sizing issues, or simply changing your mind about a purchase. Understanding the acceptable reasons for returns will help you determine if your specific situation qualifies for a return or refund.
Return Procedures:
When initiating a return, it is important to follow the designated return procedures outlined by the company. These procedures may include contacting customer service, filling out a return form, obtaining a return authorization number, or shipping the item back in its original packaging. Adhering to the correct return procedures will facilitate a smooth and efficient return process.
Condition of the Item:
Most returns policies require that the returned item be in its original condition, unused, and with all original tags and packaging intact. This ensures that the product can be resold or restocked. It is essential to carefully handle the item and package it securely when returning it to avoid any potential damage during transit.
Refund Options:
Depending on the company's policies, refunds may be issued in various forms, such as store credits, original payment method refunds, or exchanges for a different product. Some companies may also charge restocking fees or deduct return shipping costs from the refund amount. Understanding the available refund options will help you make an informed decision and manage your expectations.
Communicating with Customer Service:
In case of any questions or concerns regarding returns and refunds, it is advisable to contact the company's customer service department. They are trained to assist you throughout the process, address your queries, and provide guidance when necessary. Clear and open communication will help resolve any issues efficiently.
Timeframe for Returns:
Most companies have specific timeframes within which returns must be initiated. It is important to be aware of these timeframes and adhere to them to ensure your return request is accepted. Waiting too long to initiate a return may result in the company denying your request.
Tracking and Documentation:
When returning an item, it is recommended to use a trackable shipping method and retain any relevant documentation, such as tracking numbers and receipts. This will provide proof of return and ensure that the item reaches the company within the specified timeframe.
Additional Services: Enhancing Your Wholesale Buying Experience with CloseoutExplosion.com
When it comes to wholesale buying, finding a reliable supplier is crucial. CloseoutExplosion.com not only offers a wide range of wholesale merchandise, but they also go above and beyond by providing additional services to enhance your buying experience. These additional services can make a significant difference in streamlining your business operations and maximizing your profits. Let's explore some of the valuable services offered by CloseoutExplosion.com:
Import/Export Assistance:
Navigating the complexities of import and export procedures can be daunting, especially for international buyers. CloseoutExplosion.com understands these challenges and offers comprehensive import/export assistance. Their experienced team can guide you through the entire process, ensuring that your merchandise reaches its destination smoothly and efficiently. From customs documentation to shipping logistics, their experts are there to support you every step of the way.
Amazon FBA (Fulfillment by Amazon) Preparation:
Selling products through Amazon's FBA program can be highly lucrative, but it requires careful preparation and compliance with Amazon's strict guidelines. CloseoutExplosion.com offers specialized services to help you prepare your merchandise for Amazon FBA. Their team will ensure that your inventory is properly labeled, packaged, and compliant with all FBA requirements. This service saves you time and effort, allowing you to focus on growing your business.
Personalized Consulting:
CloseoutExplosion.com understands that every wholesale business is unique. That's why they offer personalized consulting services to cater to your specific needs. Whether you're a seasoned entrepreneur or just starting out, their consultants can provide valuable insights and advice to help you optimize your operations. From inventory management to pricing strategies, they can offer guidance to improve your profitability and overall business performance.
Trend Analysis and Product Recommendations:
Staying ahead of the latest trends in the wholesale market is essential to maximize your sales potential. CloseoutExplosion.com keeps a pulse on industry trends and can provide you with valuable trend analysis reports. These reports highlight emerging product categories, popular styles, and market demand, allowing you to make informed purchasing decisions. By leveraging their trend analysis and product recommendations, you can stock your inventory with the right merchandise to attract customers and increase sales.
Exclusive Deals and Liquidation Opportunities:
As a valued customer of CloseoutExplosion.com, you gain access to exclusive deals and future liquidation opportunities. By subscribing to their newsletter or following them on social media, you can stay updated on the latest promotions, discounts, and new inventory arrivals. These exclusive opportunities can give you a competitive edge, allowing you to secure the best deals before they reach the wider market.
Building a Resale Business
Resale businesses have become increasingly popular in recent years, offering entrepreneurs a lucrative opportunity to turn a profit by selling pre-owned or discounted merchandise. If you're considering venturing into the world of resale, this article will provide you with valuable insights and practical tips on how to build a successful resale business.
Choose Your Niche:
The first step in building a resale business is to identify your niche market. Research and analyze different product categories to determine which aligns best with your interests, expertise, and target audience. It could be clothing, electronics, furniture, books, or even specialized items like vintage collectibles. Focusing on a specific niche allows you to develop a strong brand and attract a dedicated customer base.
Source Your Merchandise:
Sourcing high-quality, in-demand merchandise is crucial for a resale business. There are several avenues you can explore, such as:
a. Thrift Stores and Garage Sales: These can be treasure troves for finding unique and affordable items to resell. Develop a keen eye for valuable items and negotiate prices to maximize your profits.
b. Wholesale Suppliers: Consider partnering with reputable wholesale suppliers who offer bulk quantities of merchandise at discounted prices. This allows you to buy in volume, increase your profit margins, and maintain consistent inventory.
c. Liquidation Sales: Keep an eye out for liquidation sales from retailers, manufacturers, or even other businesses. These sales offer a chance to acquire excess inventory or closeout items at significantly reduced prices.
d. Online Marketplaces: Explore online marketplaces like eBay, Amazon, or Alibaba for sourcing products directly from individual sellers or manufacturers. These platforms provide a wide range of options and allow you to reach a broader customer base.
Build an Online Presence:
In today's digital age, having a strong online presence is essential for the success of any resale business. Create a professional website or utilize e-commerce platforms to showcase your products, provide detailed descriptions, and facilitate easy transactions. Leverage social media platforms to engage with your target audience, share updates, and run promotional campaigns. Implement effective SEO strategies to improve your visibility in search engine results.
Provide Excellent Customer Service:
Customer service plays a crucial role in building a reputable resale business. Offer prompt and friendly communication, provide accurate product descriptions, and ensure efficient order processing and shipping. Respond to customer inquiries and address any issues or concerns promptly. Positive word-of-mouth referrals can significantly contribute to the growth of your business.
Pricing Strategies:
Determine competitive yet profitable pricing strategies for your resale items. Consider factors such as acquisition cost, market demand, condition of the product, and perceived value. Research the market to gauge appropriate pricing ranges, and periodically review and adjust your prices to remain competitive.
Marketing and Promotion:
Develop a comprehensive marketing strategy to reach your target audience and drive sales. Utilize social media advertising, influencer collaborations, content marketing, and email marketing campaigns to build brand awareness and attract customers. Offer special promotions, discounts, or loyalty programs to incentivize repeat purchases and foster customer loyalty.
Develop Partnerships:
Collaborate with complementary businesses or influencers to expand your reach. For example, partner with local boutiques, interior designers, or stylists to feature your products or offer exclusive discounts. This allows you to tap into their existing customer base and benefit from cross-promotion.
Stay Updated with Trends:
The resale market is dynamic and influenced by changing trends. Stay updated with fashion, technology, or lifestyle trends to ensure that your inventory remains relevant and appealing to customers. Monitor market demand, conduct research, and adapt your product selection accordingly.
Emphasize Sustainability:
Resale businesses contribute to sustainable practices by extending the lifecycle of products and reducing waste. Highlight the eco-friendly aspect of your business to attract environmentally conscious customers. Communicate the positive impact of choosing pre-owned or discounted items over fast fashion or single-use products.
Continuous Learning and Adaptation:
The resale industry is constantly evolving, so it's crucial to stay informed about industry trends, consumer behavior, and emerging technologies. Attend industry conferences, participate in online forums, and network with other resale business owners to learn from their experiences. Be open to adapting your business model and strategies as needed.
Marketing and Selling the Merchandise: Strategies for Maximizing Sales in Wholesale Resale
Introduction:
Once you have successfully acquired a bulk quantity of merchandise through wholesale liquidation, the next crucial step is effectively marketing and selling the products. In this article, we will explore various strategies and techniques to help you maximize sales and drive success in your wholesale resale business. By implementing these marketing strategies, you can attract potential customers, create brand awareness, and ultimately boost your profits
.
Know Your Target Audience:
Understanding your target audience is the foundation of any successful marketing campaign. Identify who your ideal customers are and develop buyer personas to gain insights into their preferences, needs, and shopping habits. This knowledge will help you tailor your marketing messages and promotional efforts to resonate with your target audience.
Create a Strong Online Presence:
In today's digital age, having a strong online presence is crucial for any business. Build a professional and user-friendly website that showcases your merchandise and provides essential information to potential customers. Optimize your website for search engines (SEO) to increase its visibility in search results. Additionally, establish a presence on relevant social media platforms to engage with your audience and promote your products.
Leverage Social Media Marketing:
Social media platforms offer a powerful tool for promoting and selling merchandise. Identify the platforms where your target audience is most active and create compelling content that showcases your products. Utilize high-quality visuals, engaging captions, and relevant hashtags to increase your reach and attract potential buyers. Engage with your followers by responding to comments, messages, and reviews promptly.
Harness the Power of Influencer Marketing:
Influencer marketing has become a popular and effective strategy for promoting products. Identify influencers who align with your brand and target audience, and collaborate with them to promote your merchandise. This can include sponsored posts, product reviews, or giveaways. The influencer's endorsement can significantly increase your brand visibility and credibility.
Utilize Email Marketing:
Email marketing remains a highly effective tool for engaging with customers and promoting products. Build an email subscriber list and send regular newsletters, exclusive offers, and updates about new merchandise or sales events. Personalize your emails to make them relevant to each recipient, and include clear calls-to-action that encourage recipients to visit your website or make a purchase.
Optimize Product Listings for Online Marketplaces:
If you choose to sell your merchandise on online marketplaces like Amazon, eBay, or Etsy, optimize your product listings to stand out from the competition. Use high-quality product images, write compelling descriptions, and include relevant keywords for better visibility in search results. Request customer reviews to build trust and credibility.
Offer Special Promotions and Discounts:
Running special promotions and offering discounts can be a powerful way to attract customers and drive sales. Consider strategies like limited-time offers, bundle deals, loyalty programs, or free shipping. Create a sense of urgency and exclusivity to motivate customers to make a purchase.
Provide Exceptional Customer Service:
Delivering exceptional customer service is key to building a loyal customer base. Respond promptly to inquiries and address customer concerns in a professional and courteous manner. Provide clear communication throughout the buying process, including shipping updates and tracking information. Positive customer experiences can lead to repeat business and positive word-of-mouth referrals.
Analyze Data and Adjust Your Strategies:
Continuously monitor and analyze your marketing efforts to identify what works best for your business. Utilize web analytics tools and sales data to gain insights into customer behavior, conversion rates, and the effectiveness of different marketing channels. Use these insights to make data-driven decisions and refine your marketing strategies accordingly.
Building Relationships with CloseoutExplosion.com: Unlocking Wholesale Opportunities and Long-Term Success
Introduction:
CloseoutExplosion.com is not just another wholesale supplier; they are a trusted partner in your business journey. Building strong relationships with CloseoutExplosion.com can unlock exclusive wholesale opportunities, provide valuable industry insights, and pave the way for long-term success. In this article, we will explore the importance of building relationships with CloseoutExplosion.com and how it can benefit your business.
Trust and Reliability:
One of the key advantages of building a relationship with CloseoutExplosion.com is the trust and reliability they offer. As a reputable wholesale supplier, they have a proven track record of delivering high-quality products and exceptional service. By establishing a solid relationship, you can rely on them to consistently provide you with reliable merchandise that meets your standards.
Access to Exclusive Deals:
CloseoutExplosion.com often offers exclusive deals and opportunities to their valued customers. By fostering a strong relationship with them, you gain access to special promotions, limited-time offers, and unique product selections. This can give you a competitive edge in the wholesale market and help you secure high-demand items at the best prices.
Early Insider Information:
As you develop a rapport with CloseoutExplosion.com, you may become privy to early insider information about upcoming liquidations, new product arrivals, and industry trends. This valuable information allows you to stay one step ahead of your competitors, enabling you to make informed decisions and plan your inventory strategies more effectively.
Personalized Support and Consulting:
CloseoutExplosion.com takes pride in offering personalized support and consulting services to their customers. By building a relationship with them, you can tap into their expertise and benefit from their guidance in areas such as product selection, pricing strategies, inventory management, and marketing. Their experienced team is dedicated to helping your business succeed.
Strategic Business Growth:
A strong relationship with CloseoutExplosion.com can play a crucial role in the strategic growth of your business. By consistently working with them, you can establish a reliable supply chain, expand your product offerings, and scale your business operations. CloseoutExplosion.com understands your goals and can help you navigate the wholesale landscape with their expertise and resources.
Networking Opportunities:
CloseoutExplosion.com often hosts networking events and industry conferences where you can connect with other wholesale buyers, retailers, and industry professionals. These events provide valuable opportunities to expand your network, forge partnerships, and gain insights from like-minded individuals. By attending these gatherings, you can further strengthen your relationship with CloseoutExplosion.com and others in the industry.
Continued Support and Collaboration:
A successful relationship with CloseoutExplosion.com extends beyond a single transaction. They are committed to supporting your ongoing business needs and fostering a collaborative partnership. As your business evolves, they can adapt to your changing requirements, provide ongoing guidance, and help you source the right products to meet the demands of your customers.