Wholesale Lot Of 6 Dickies Girls Pants Original Retail Value $24.99 Each
$19.99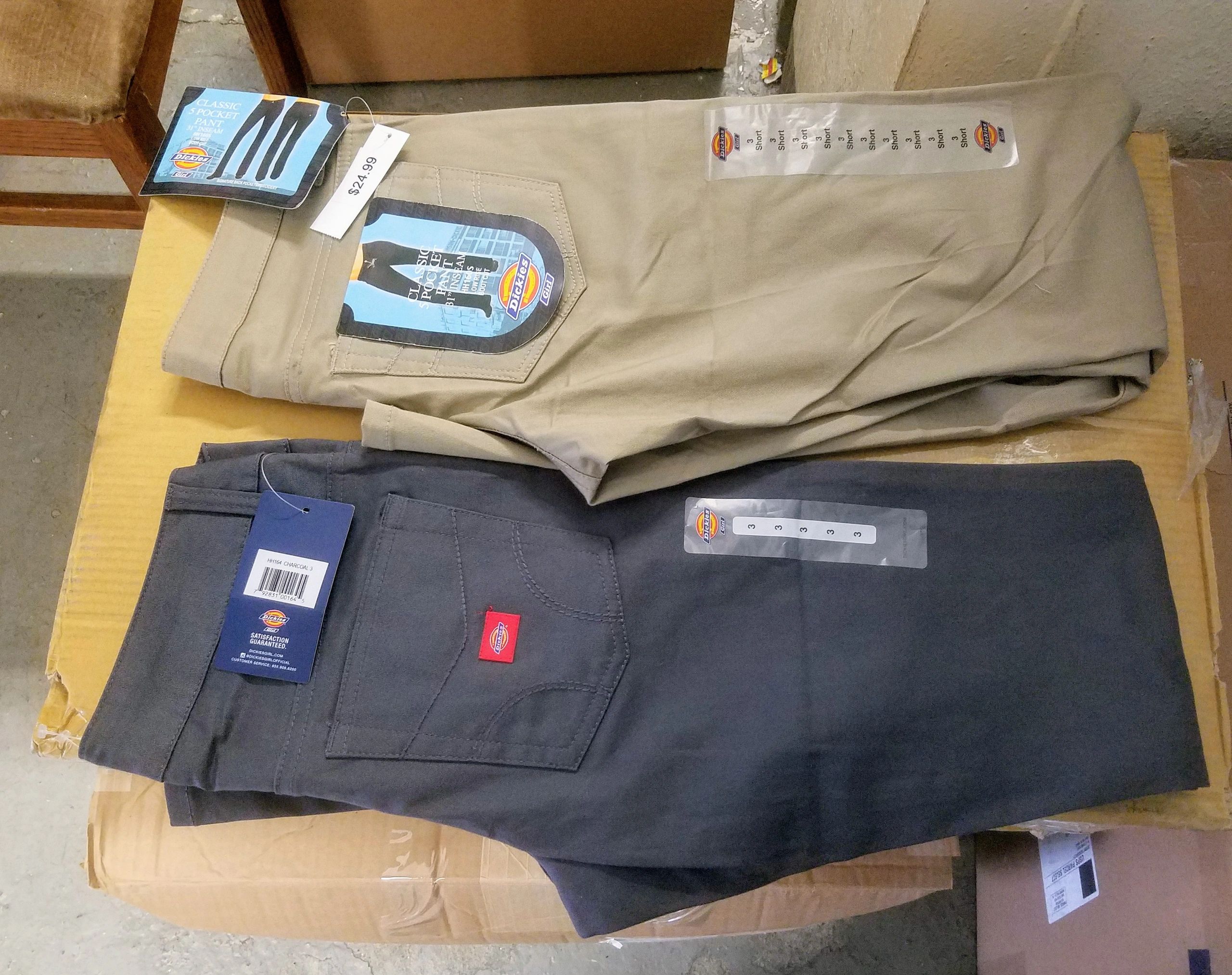 Wholesale Lot Of 6 Dickies Girls Pants Original Retail Price $24.99 Each. 
These brand name girl's pants are by Dickies, a popular American brand.
You will receive brand name pants from sizes 1 to 9, in color charcoal or khaki. 
These are tight fitting, which is currently a popular style in the junior market. 
The pants have an original retail price of $24.99 each. 
Dickies is a well known American brand that specializes in high quality workwear and rugged clothing. 
This lot can potentially be a great seller for retailers, flea market vendors, and eBay sellers.