Wholesale Lot Of 5 Men's Brand Name Designer Shoes
$99.99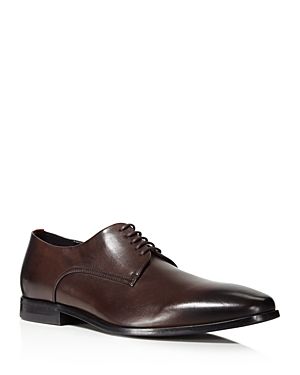 Wholesale Lot Of 5 High End Men's Brand Name Designer Shoes
You will receive an assortment of 10 different brand name men's shoes from the manifest listed below.
Original retail values of up to 450.00 per pair.
Total estimated original retail value of the lot is $750.00
Brands such as Bruno Magli, Cole Haan, Hugo Boss, Vince, Sperry, Karl Lagerfeld, Calvin Klein, Mark New York, Toms Shoes, New Balance, Swims By Robert Graham, L. B. Evans, Tommy Hilfiger, and more.
UPC
ITEM DESCRIPTION
ORIGINAL QTY
ORIGINAL RETAIL
COLOR
SIZE
VENDOR NAME
888672201617
BRERA LOAF EXC BASIC
1
$450.00
DARK BROWN
8.5 M
BRUNO MAGLI/VIDA SHOES INTL INC
632449782362
ENZO PENNY SUED
1
$398.00
LT/PAS BWN
11 M
TO BOOT NEW YORK
632449782324
ENZO PENNY SUED
1
$398.00
LT/PAS BWN
9 M
TO BOOT NEW YORK
632449411347
BRWN AIDAN CAP TOE OXFORD
1
$395.00
MED BROWN
9 M
TO BOOT NEW YORK
736713851225
CARMINE SUEDE CHELSEA
1
$395.00
GRAY
11 M
VINCE/CALERES INC
736705368922
COMMANDER LUG BOOT BLK
1
$395.00
BLACK
9 M
VINCE/CALERES INC
736713851218
CARMINE SUEDE CHELSEA
1
$395.00
GRAY
13 M
VINCE/CALERES INC
190802674650
BROOKLYN LUG LACE BOOT
1
$278.00
BLACK
8
STAR USA/JOHN VARVATOS ENTERPRISES
190802674698
BROOKLYN LUG LACE BOOT
1
$278.00
BLACK
10
STAR USA/JOHN VARVATOS ENTERPRISES
727686037297
SLATER
1
$250.00
BLACK
11 M
VINCE/CALERES INC
93641972447
ACE
1
$250.00
DARK GREEN
8 M
VINCE/CALERES INC
191098076470
MOTION CHUKKA NAVY-O BASIC
1
$250.00
NAVY
12 M
SWIMS/ROBERT GRAHAM DESIGNS LLC
191098077637
MOTION CHUKKA NAVY-O BASIC
1
$250.00
NAVY
11.5 M
SWIMS/ROBERT GRAHAM DESIGNS LLC
191098076432
MOTION CHUKKA NAVY-O BASIC
1
$250.00
NAVY
9 M
SWIMS/ROBERT GRAHAM DESIGNS LLC
191098076463
MOTION CHUKKA NAVY-O BASIC
1
$250.00
NAVY
11 M
SWIMS/ROBERT GRAHAM DESIGNS LLC
191098076487
MOTION CHUKKA NAVY-O BASIC
1
$250.00
NAVY
13 M
SWIMS/ROBERT GRAHAM DESIGNS LLC
192004441450
ZEROGRAND HIKER WP
1
$250.00
BROWN
13 M
COLE-HAAN
192004439259
ZEROGRAND HIKER BOOT
1
$250.00
BLACK
10.5 M
COLE-HAAN
727686037310
SLATER
1
$250.00
BLACK
12 M
VINCE/CALERES INC
192004439327
ZEROGRAND HIKER BOOT
1
$250.00
BLACK
8 M
COLE-HAAN
725840312013
HIGHLINE_DERB_BU
1
$245.00
KHAKI
8
BOSS HUGO BOSS/HUGO BOSS FASHIONS
684954326135
GLASGOW CHUKKA
1
$245.00
BLACK
11.5 M
GORDON RUSH/PINNACLE BRAND GROUP
684954326104
GLASGOW CHUKKA
2
$245.00
BLACK
10 M
GORDON RUSH/PINNACLE BRAND GROUP
684954326098
GLASGOW CHUKKA
1
$245.00
BLACK
GORDON RUSH/PINNACLE BRAND GROUP
684954326159
GLASGOW CHUKKA
1
$245.00
BLACK
13 M
GORDON RUSH/PINNACLE BRAND GROUP
684954326050
GLASGOW CHUKKA
1
$245.00
BLACK
7.5 M
GORDON RUSH/PINNACLE BRAND GROUP
190595971721
2.ZEROGRAND STITCHWNTR B
1
$230.00
BLACK
11.5 M
COLE-HAAN
684954320881
BAILEY LACE UP
1
$225.00
BLACK
13 M
GORDON RUSH/PINNACLE BRAND GROUP
684954320836
BAILEY LACE UP
1
$225.00
BLACK
10 M
GORDON RUSH/PINNACLE BRAND GROUP
684954320829
BAILEY LACE UP
1
$225.00
BLACK
GORDON RUSH/PINNACLE BRAND GROUP
684954320782
BAILEY LACE UP
1
$225.00
BLACK
7.5 M
GORDON RUSH/PINNACLE BRAND GROUP
684954320867
BAILEY LACE UP
1
$225.00
BLACK
11.5 M
GORDON RUSH/PINNACLE BRAND GROUP
684954320850
BAILEY LACE UP
1
$225.00
BLACK
11 M
GORDON RUSH/PINNACLE BRAND GROUP
684954320775
BAILEY LACE UP
1
$225.00
BLACK
7 M
GORDON RUSH/PINNACLE BRAND GROUP
192004419107
FEATHERCRAFT GRAND BOOT
1
$200.00
BEIGEKHAKI
9 M
COLE-HAAN
192004419091
FEATHERCRAFT GRAND BOOT
1
$200.00
BEIGEKHAKI
8.5 M
COLE-HAAN
736709073730
FENTON
1
$195.00
KHAKI
10 M
VINCE/CALERES INC
736709073785
FENTON
1
$195.00
KHAKI
13 M
VINCE/CALERES INC
736709073846
FENTON
1
$195.00
KHAKI
VINCE/CALERES INC
736709073754
FENTON
1
$195.00
KHAKI
11 M
VINCE/CALERES INC
18465472973
GOLD A/O LUG CHUKKA BOOT
1
$185.00
MED BEIGE
11.5 M
SPERRY/WOLVERINE WORLD WIDE
18465472942
GOLD A/O LUG CHUKKA BOOT
1
$185.00
MED BEIGE
10 M
SPERRY/WOLVERINE WORLD WIDE
190595995017
ORIGINAL GRAND CHUKKA BRBASIC
1
$180.00
BROWN
9 M
COLE-HAAN
191098092890
CLASSIC VENETIAN RD BASIC
1
$160.00
LT/PAS RED
13 M
SWIMS/ROBERT GRAHAM DESIGNS LLC
191098092821
CLASSIC VENETIAN RD BASIC
1
$160.00
LT/PAS RED
9 M
SWIMS/ROBERT GRAHAM DESIGNS LLC
191098038300
BREEZE KNIT TENNIS BASIC
1
$150.00
NAVY
8 M
SWIMS/ROBERT GRAHAM DESIGNS-CONSIGN
191098038287
BREEZE KNIT TENNIS BASIC
2
$150.00
NAVY
7 M
SWIMS/ROBERT GRAHAM DESIGNS-CONSIGN
191898499226
MENS LEATHER SHOEL30
1
$139.99
BLACK
10.5
KARL LAGERFELD/G-III APPAREL
743296411692
BLAC WILLIAMS.CPT.II
1
$129.99
BLACK
8.5 M
COLE-HAAN
18465874654
HUNTINGTON DUCK BOOT
1
$120.00
BROWN
11.5 M
SPERRY/WOLVERINE WORLD WIDE
193362357711
997H BLU
1
$89.95
DARK BLUE
7 D
NEW BALANCE ATHLETIC
193684074075
574
1
$79.99
GREEN
8 D
NEW BALANCE ATHLETIC
45269310125
OPERA ARISTOCRAT BROWN
1
$75.00
BROWN
11 M
L B EVANS/ELAN-POLO INC
45269310057
OPERA ARISTOCRAT BROWN
1
$75.00
BROWN
7.5 M
L B EVANS/ELAN-POLO INC
45269310149
OPERA ARISTOCRAT BROWN
1
$75.00
BROWN
12 M
L B EVANS/ELAN-POLO INC
45269110428
SCUFF ARISTOCRAT BLK F04
1
$75.00
BLACK
11.5 M
L B EVANS/ELAN-POLO INC
45269109576
OPERA ARISTOCRAT BLK F04
1
$75.00
BLACK
11.5 M
L B EVANS/ELAN-POLO INC
45269310002
OPERA ARISTOCRAT BROWN
1
$75.00
BROWN
13 4E
L B EVANS/ELAN-POLO INC
45269110442
LB Evans "Aristocrat" Slippers
1
$75.00
BLACK
13 M
L B EVANS/ELAN-POLO INC
45269310132
OPERA ARISTOCRAT BROWN
2
$75.00
BROWN
11.5 M
L B EVANS/ELAN-POLO INC
45269109590
OPERA ARISTOCRAT BLK F04
1
$75.00
BLACK
13 M
L B EVANS/ELAN-POLO INC
45269310156
OPERA ARISTOCRAT BROWN
1
$75.00
BROWN
13 M
L B EVANS/ELAN-POLO INC
45269310071
OPERA ARISTOCRAT BROWN
2
$75.00
BROWN
8.5 M
L B EVANS/ELAN-POLO INC
45269310118
OPERA ARISTOCRAT BROWN
1
$75.00
BROWN
10.5 M
L B EVANS/ELAN-POLO INC
45269109491
OPERA ARISTOCRAT BLK F04
1
$75.00
BLACK
7.5 M
L B EVANS/ELAN-POLO INC
45269310040
OPERA ARISTOCRAT BROWN
1
$75.00
BROWN
7 M
L B EVANS/ELAN-POLO INC
889556047055
FRO GREY CHAM W SY BASIC
4
$55.00
GRAY
11
TOMS SHOES
889556047079
FRO GREY CHAM W SY BASIC
1
$55.00
GRAY
12
TOMS SHOES
889556047130
FRO GREY CHAM W SY BASIC
1
$55.00
GRAY
9
TOMS SHOES
889556047031
FRO GREY CHAM W SY BASIC
1
$55.00
GRAY
10
TOMS SHOES
810056011499
NVY MN CLSC CNVS SLIPONBASIC
1
$48.00
NAVY
10
TOMS SHOES
810056011482
NVY MN CLSC CNVS SLIPONBASIC
1
$48.00
NAVY
9.5
TOMS SHOES
810056011451
NVY MN CLSC CNVS SLIPONBASIC
1
$48.00
NAVY
8
TOMS SHOES
810056011505
NVY MN CLSC CNVS SLIPONBASIC
1
$48.00
NAVY
10.5
TOMS SHOES
810056011475
NVY MN CLSC CNVS SLIPONBASIC
5
$48.00
NAVY
9
TOMS SHOES
810056011468
NVY MN CLSC CNVS SLIPONBASIC
1
$48.00
NAVY
8.5
TOMS SHOES
632449961187
GRAND LACE UP
1
$350.00
RUSTCOPPER
8 M
TO BOOT NEW YORK
632449961279
GRAND LACE UP
1
$350.00
RUSTCOPPER
13 M
TO BOOT NEW YORK
3603679823276
POOL KENZO LOGO BASIC
1
$155.00
BLACK
KENZO PARIS USA LLC
191898272096
BLAC MENS DRESS SHOE L30
1
$149.99
BLACK
8.5
KARL LAGERFELD/G-III APPAREL
191898497635
BLAC MENS LEATHER SHOEL30
1
$119.99
BLACK
12
KARL LAGERFELD/G-III APPAREL
191898497628
BLAC MENS LEATHER SHOEL30
1
$119.99
BLACK
13
KARL LAGERFELD/G-III APPAREL
684954379742
GREY CREPE PLAIN TOE
1
$89.99
8 M
THE MENS STORE/PINNACLE BRAND GROUP
190919236710
BLAC RIPLEY BOX/TEXTURED
1
$79.99
BLACK
13 M
CALVIN KLEIN/JIMLAR CORPORATION
190919236659
BLAC RIPLEY BOX/TEXTURED
1
$79.99
BLACK
CALVIN KLEIN/JIMLAR CORPORATION
190919236703
BLAC RIPLEY BOX/TEXTURED
1
$79.99
BLACK
12 M
CALVIN KLEIN/JIMLAR CORPORATION
191900933403
BLAC MENS SNEAKERS M30
1
$79.99
BLACK
11.5
MARK NEW YORK/G-III APPAREL
191900933458
BLAC MENS SNEAKERS M30
1
$79.99
BLACK
9
MARK NEW YORK/G-III APPAREL
191900933410
BLAC MENS SNEAKERS M30
1
$79.99
BLACK
11
MARK NEW YORK/G-III APPAREL
192675650335
WHIT BEVAN SMOOTH CALF LEATHE
1
$64.99
WHITE
13 M
CALVIN KLEIN/JIMLAR CORPORATION
192297060673
CLSB LLOYD CLASSIC BUCK N
1
$59.99
DARK BEIGE
10.5 M
ORIGINAL PENGUIN/RW FOOTWEAR INC
194652013829
BRML DRESS
1
$49.99
BRNOVERFLW
11 M
TOMMY HILFIGER/MARC FISCHER
194652044410
WHMS ACTIVE
1
$44.99
WHITE
TOMMY HILFIGER/MARC FISCHER
194652186820
DBLF ACTIVE
1
$39.99
DARK BLUE
8.5 M
TOMMY HILFIGER/MARC FISCHER
44444225346
FLIP FLOPS
2
$12.99
NO COLOR
NO SIZE
J CREW/R SISKIND & COMPANY
| | | | | | | |
| --- | --- | --- | --- | --- | --- | --- |
| | | | | | | |