Wholesale Lot Of 20 Pieces Of Brand Name Women's Clothing
$99.99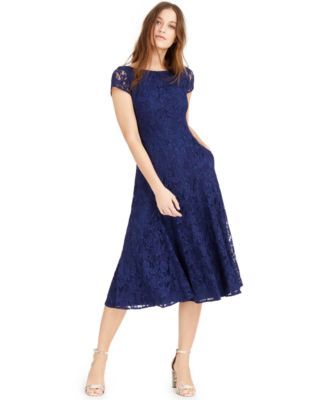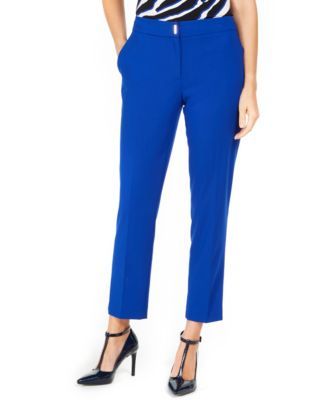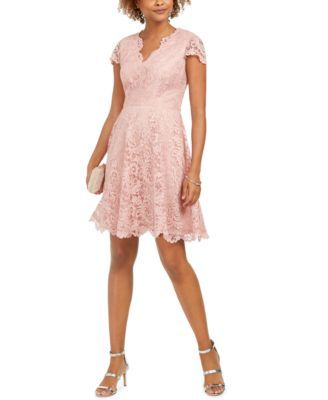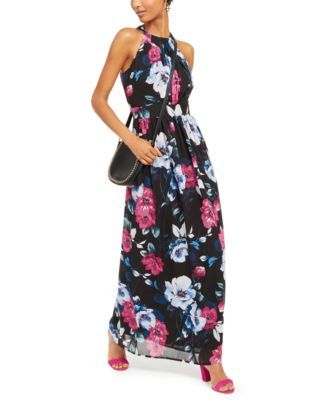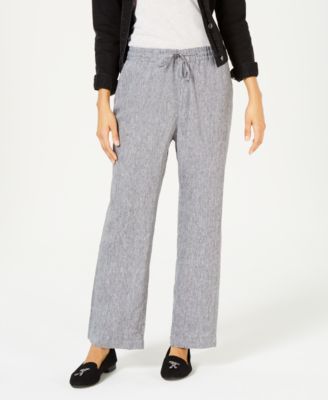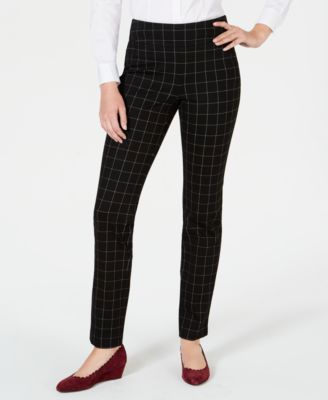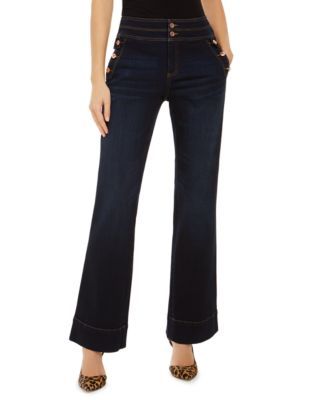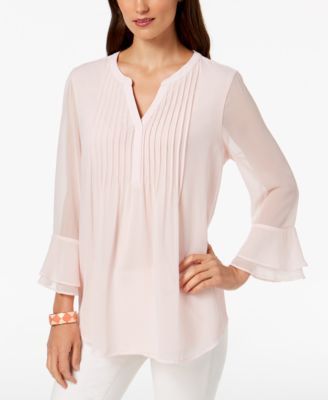 Wholesale Lot Of 20 Pieces Of Brand Name Women's Clothing.
Super high quality fashionable clothes from the top American department store in the United States. 
You will receive an assortment of dresses, blouses, pants, jeans, skirts, by different brands styles colors and sizes.
You can take a look the manifest to see the types of clothes that you will receive. 
Original retail values of up to $140 each!
| | | | | | | | |
| --- | --- | --- | --- | --- | --- | --- | --- |
| UPC | ITEM DESCRIPTION | ORIGINAL QTY | ORIGINAL RETAIL | COLOR | SIZE | DEPARTMENT NAME | VENDOR NAME |
| 689886308174 | CS FLRL LACE MIDI | 1 | $168.00 | NAVY | 8 | BTR TRND DRES | VINCE CAMUTO/G-III APPAREL GROUP |
| 689886321623 | LS CREW JERSY CHIFF SLV | 1 | $148.00 | NAVY | 6 | BTR TRND DRES | VINCE CAMUTO/G-III APPAREL GROUP |
| 689886313949 | CS SCALLOP NCK LACE FNF | 1 | $148.00 | LT/PASPINK | 8 | BTR TRND DRES | VINCE CAMUTO/G-III APPAREL GROUP |
| 689886322347 | LS CREW JERSY CHIFF SLV | 1 | $148.00 | NAVY | 2 | BTR TRND DRES | VINCE CAMUTO/G-III APPAREL GROUP |
| 732997856604 | WVN SOLID WOOL COAT | 2 | $142.13 | LT/PASPINK | LARGE | CHRTR CLB MIS | CHARTER CLUB-MMG |
| 732997856611 | WVN SOLID WOOL COAT | 1 | $142.13 | LT/PASPINK | XL | CHRTR CLB MIS | CHARTER CLUB-MMG |
| 689886134414 | HALTER FLRL SHIFT BOW | 1 | $138.00 | GRAY | 10 | BTR TRND DRES | VINCE CAMUTO/G-III APPAREL GROUP |
| 689886134391 | HALTER FLRL SHIFT BOW | 1 | $138.00 | GRAY | 14 | BTR TRND DRES | VINCE CAMUTO/G-III APPAREL GROUP |
| 93487560037 | MOTO JACKET (FROM JULY) | 1 | $129.00 | BLACK | XXS | PB SUITS&SEPT | 438 BAR III SUIT SEP/KASPER GROUP |
| 732998572978 | CM LS DIAG STRP CREW | 1 | $141.75 | BEIGE | LARGE | CC / PL CSHMR | CHARTER CLUB-MMG |
| 689886136043 | CS FLRL SCUBA FNF | 1 | $128.00 | BLUE | 8 | BTR TRND DRES | VINCE CAMUTO/G-III APPAREL GROUP |
| 689886135800 | LS SLICK KNIT FNF | 1 | $128.00 | MED BLUE | S | BTR TRND DRES | VINCE CAMUTO/G-III APPAREL GROUP |
| 689886134056 | HLTR FIT FLR W PLVC8 | 1 | $118.00 | MED BLUE | 12 | BTR TRND DRES | VINCE CAMUTO/G-III APPAREL GROUP |
| 689886134100 | HLTR FIT FLR W PLVC8 | 1 | $118.00 | MED BLUE | 2 | BTR TRND DRES | VINCE CAMUTO/G-III APPAREL GROUP |
| 732998921516 | CM LS MRBLD CMPLTR | 1 | $156.75 | PINKOVERPL | M | CC / PL CSHMR | CHARTER CLUB-MMG |
| 732998921509 | CM LS MRBLD CMPLTR | 1 | $156.75 | PINKOVERPL | S | CC / PL CSHMR | CHARTER CLUB-MMG |
| 193768612452 | S/L WEEPING WILLOWS BELT | 1 | $139.00 | BLUE | 0 P | CAR CL PETITE | VINCE CAMUTO PETITES/BERNARD CHAUS |
| 828659587860 | PLUNGE VNK JUMPSUVC8 | 1 | $108.00 | BRIGHTBLUE | LARGE | BTR TRND DRES | VINCE CAMUTO/G-III APPAREL GROUP |
| 828659587884 | PLUNGE VNK JUMPSUVC8 | 1 | $108.00 | BRIGHTBLUE | S | BTR TRND DRES | VINCE CAMUTO/G-III APPAREL GROUP |
| 828659587877 | PLUNGE VNK JUMPSUVC8 | 1 | $108.00 | BRIGHTBLUE | M | BTR TRND DRES | VINCE CAMUTO/G-III APPAREL GROUP |
| 889648516124 | CP V NCK MESH FNF | 1 | $119.00 | BLUE | 2 AV/MD/RG | BTR TRND DRES | JULIA JORDAN/ZG APPAREL GROUP LLC |
| 889648516179 | CP V NCK MESH FNF | 1 | $119.00 | BLUE | 12AV/MD/RG | BTR TRND DRES | JULIA JORDAN/ZG APPAREL GROUP LLC |
| 889648516193 | CP V NCK MESH FNF | 1 | $119.00 | BLUE | 16AV/MD/RG | BTR TRND DRES | JULIA JORDAN/ZG APPAREL GROUP LLC |
| 755179529677 | SLV ILLUS NCK FOIL LACE | 1 | $138.00 | BLACK | 14AV/MD/RG | BTR TRND DRES | TAYLOR/DANNY & NICOLE |
| 93487893340 | HALTER NCK FLRL CHIF MAX | 2 | $99.50 | BLACK | 14 | BTR TRND DRES | INC DRESSES/KASPER GROUP LLC |
| 93487893333 | HALTER NCK FLRL CHIF MAX | 1 | $99.50 | BLACK | 12 | BTR TRND DRES | INC DRESSES/KASPER GROUP LLC |
| 93487893395 | HALTER NCK FLRL CHIF MAX | 1 | $99.50 | BLACK | 6 | BTR TRND DRES | INC DRESSES/KASPER GROUP LLC |
| 93487893371 | HALTER NCK FLRL CHIF MAX | 1 | $99.50 | BLACK | 2 | BTR TRND DRES | INC DRESSES/KASPER GROUP LLC |
| 194414571598 | MODERN FIT PANT | 1 | $99.00 | GREEN | 12 | CK MS SUITSEP | CALVIN KLEIN/G-III APPAREL GROUP |
| 732998921110 | CM LS STRIPE CREW | 1 | $109.99 | BEIGE | S | CC / PL CSHMR | CHARTER CLUB-MMG |
| 732999525010 | WVN PRT EYELT WRP DR | 1 | $97.13 | DARK PINK | 16 | CHRTR CLB MIS | CHARTER CLUB-MMG |
| 93488182689 | HALTER FLORAL MAXI | 1 | $99.00 | BRGHT PINK | 8 | BTR TRND DRES | INC DRESSES/KASPER GROUP LLC |
| 190917297393 | LACE MESH SURPLICE JUMPS | 1 | $76.65 | BLACK | LARGE | THALIA SODI | THALIA SODI/REUNITED LLC |
| 194414762927 | SKINNY CROP PANT | 1 | $89.00 | BLUE | 12 | CK MS SUITSEP | CALVIN KLEIN/G-III APPAREL GROUP |
| 93488169277 | SUEDE BUTTON FRONT MINI | 1 | $89.00 | BEIGEKHAKI | 2 | PB SUITS&SEPT | 438 BAR III SUIT SEP/KASPER GROUP |
| 93487407738 | LS TIE SLV FLORAL FNF | 1 | $89.50 | BLACK | SQUARE 18 | BTR TRND DRES | INC DRESSES/KASPER GROUP LLC |
| 732998372462 | SW LACEUP CRW NK P/O | 1 | $37.13 | LT/PAS GRY | LARGE | STY & CO MISS | STYLE & CO-MMG |
| 93488182948 | LS FLRL CHIFFON BOWBACK | 1 | $79.00 | NATURAL | LARGE | BTR TRND DRES | INC DRESSES/KASPER GROUP LLC |
| 93488207498 | LS CHIFFON BOWBACK | 1 | $79.00 | BEIGEKHAKI | M | BTR TRND DRES | INC DRESSES/KASPER GROUP LLC |
| 93488182955 | LS FLRL CHIFFON BOWBACK | 1 | $79.00 | NATURAL | M | BTR TRND DRES | INC DRESSES/KASPER GROUP LLC |
| 732995343175 | SWT LS SOLID BLAZER | 1 | $74.63 | BLACK | S | CHRTR CLB MIS | CHARTER CLUB-MMG |
| 193623269777 | LS WOVEN W SMOCKED WRIST | 1 | $69.00 | WHITE | XL | CK MS SUITSEP | CALVIN KLEIN/G-III APPAREL GROUP |
| 732999308545 | WVN SLD FRNG LIN JKT | 1 | $74.63 | LT/PAS RED | XL | CHRTR CLB MIS | CHARTER CLUB-MMG |
| 732999308514 | WVN SLD FRNG LIN JKT | 1 | $74.63 | LT/PAS RED | S | CHRTR CLB MIS | CHARTER CLUB-MMG |
| 732998230243 | R HEART SKINNY | 1 | $99.50 | BLUE | 10 | INC DENIM | INC-MMG |
| 732997108161 | DNM SLD CORD JKT | 1 | $59.63 | MED BROWN | XL | CC DENIM MS | CHARTER CLUB-MMG |
| 732997601327 | WVN QLT MNDRN CLR JK | 1 | $67.13 | BLACK | M | CHRTR CLB MIS | CHARTER CLUB-MMG |
| 636193483063 | CRVY 5 POCKET BOOT | 1 | $69.50 | TURQ/AQUA | 16 | INC DENIM | INC-MMG |
| 194414408573 | SL TIE NECK WHITE | 1 | $59.00 | WHITE | XS | CK MS SUITSEP | CALVIN KLEIN/G-III APPAREL GROUP |
| 732997904657 | METALLC DRSSNG PANTS | 1 | $48.38 | BLACK | 3X | JM COL PLUS | JM COLLECTION-MMG |
| 732997904640 | METALLC DRSSNG PANTS | 1 | $48.38 | BLACK | 2X | JM COL PLUS | JM COLLECTION-MMG |
| 636206675577 | KNT 3/4 PLD VNK MIDI | 1 | $67.13 | BLACK | M | CHRTR CLB MIS | CHARTER CLUB-MMG |
| 732998568285 | KNT SLVLS VNK LC DRS | 1 | $74.63 | DARK PINK | M | CHRTR CLB MIS | CHARTER CLUB-MMG |
| 732998568339 | KNT SLVLS VNK LC DRS | 1 | $74.63 | DARK PINK | XL | CHRTR CLB MIS | CHARTER CLUB-MMG |
| 732995363180 | R PULL ON FLARE | 1 | $69.50 | BRIGHTBLUE | 8 | INC DENIM | INC-MMG-EDI/JONES APPAREL GROUP |
| 732996477541 | C LEOPARD RIP BF | 1 | $89.50 | BLUE | 6 | INC DENIM | INC-EDI/TARRANT |
| 732996477534 | C LEOPARD RIP BF | 1 | $89.50 | BLUE | 4 | INC DENIM | INC-EDI/TARRANT |
| 732996477527 | C LEOPARD RIP BF | 1 | $89.50 | BLUE | 2 | INC DENIM | INC-EDI/TARRANT |
| 706256556970 | LONGER LENGTH ANORAK BASIC | 1 | $59.63 | NAVY | LARGE | STY & CO MISS | STYLE & CO-MMG |
| 636206654664 | WVN SOLID LINEN PANT | 1 | $51.50 | NAVY | | C CLUB PETITE | CHARTER CLUB-MMG |
| 689439440788 | WVN SOLID LINEN PANT | 1 | $51.50 | CHARCOAL | | C CLUB PETITE | CHARTER CLUB-MMG |
| 732998678779 | OT TWILL JACKET | 1 | $59.63 | MED BROWN | M | STY & CO MISS | STYLE & CO-MMG |
| 732998678809 | OT TWILL JACKET | 1 | $59.63 | MED BROWN | 2XL | STY & CO MISS | STYLE & CO-MMG |
| 29408642360 | EDV DENIM PO PET PANT | 1 | $29.98 | DARK BLUE | 10 S | DUNNER MISSY | ALFRED DUNNER |
| 732997485361 | SW LNG SLV SWTR BLZR | 1 | $52.13 | LT BEIGE | M | STY & CO MISS | STYLE & CO-MMG |
| 732998812876 | TIE DYE BTN TIE FRNT | 1 | $79.50 | WHITE | | INC PETITES | INC-MMG |
| 732995840902 | C INCFINITY CROP | 1 | $79.50 | LT/PASBLUE | 6 | INC DENIM | INC-MMG |
| 732998274766 | SIDE ZIP SKINNY BASIC | 1 | $69.50 | BLACK | 6 P | INC PETITES | INC-EDI/DFA NEW YORK LLC |
| 732997432488 | BTM HMPTON CMB PONTE | 1 | $52.13 | BLACK | SQUARE 18 | CHRTR CLB MIS | CHARTER CLUB-MMG |
| 704625664738 | COLOR DENIM JACKET | 1 | $48.00 | WHITE | XS | ST&CO DEN MIS | STYLE & CO-EDI/JONES APPAREL GROUP |
| 732998957355 | HR SAILOR TROUSER | 1 | $89.50 | WHITE | 8 | INC DENIM | INC-MMG |
| 732998957379 | HR SAILOR TROUSER | 1 | $89.50 | WHITE | 12 | INC DENIM | INC-MMG |
| 732998957362 | HR SAILOR TROUSER | 1 | $89.50 | WHITE | 10 | INC DENIM | INC-MMG |
| 732998684695 | FRAY HEM STRT ANK | 1 | $69.50 | LT/PAS GRN | 12 | INC DENIM | INC-MMG |
| 732998933205 | BTM SAILOR PANT CROP | 1 | $59.63 | BLUE | 8 | CHRTR CLB MIS | CHARTER CLUB-MMG |
| 732997903995 | METALLC DRSSNG PANTS | 1 | $40.88 | BLACK | | JM COL PETITE | JM COLLECTION-MMG |
| 732995534085 | SWT LS CREPE COMP | 1 | $48.38 | WHITE | XL | CHRTR CLB MIS | CHARTER CLUB-MMG |
| 732998943662 | HR DOUBLE HEM ANKLE | 1 | $69.50 | BLUE | 16 | INC DENIM | INC-MMG-EDI/JONES APPAREL GROUP |
| 732998943655 | HR DOUBLE HEM ANKLE | 1 | $69.50 | BLUE | 14 | INC DENIM | INC-MMG-EDI/JONES APPAREL GROUP |
| 732998943631 | HR DOUBLE HEM ANKLE | 2 | $69.50 | BLUE | 10 | INC DENIM | INC-MMG-EDI/JONES APPAREL GROUP |
| 732999375219 | WVN MLTI EMB CONV TP | 1 | $59.63 | WHITE | LARGE | CHRTR CLB MIS | CHARTER CLUB-MMG |
| 732994692694 | R BOYFRIEND BASIC | 1 | $69.50 | BRIGHTBLUE | 8 | INC DENIM | INC-MMG-EDI/JONES APPAREL GROUP |
| 732998508472 | DR SLD S/L TIE FRT | 1 | $79.50 | MEDIUM RED | 10 P | ALFANI PETITS | ALFANI-EDI |
| 732998508700 | DR SLD S/L TIE FRT | 1 | $79.50 | DARK PINK | 10 P | ALFANI PETITS | ALFANI-EDI |
| 787165111511 | DENIM JACKET BASIC | 1 | $48.00 | WHITE | M | ST&CO DEN MIS | STYLE & CO-EDI/JONES APPAREL GROUP |
| 732998295679 | KNT SLD CLIPDOT PNTK | 1 | $52.13 | RED | 2XL | CHRTR CLB MIS | CHARTER CLUB-MMG |
| 732998295655 | KNT SLD CLIPDOT PNTK | 1 | $52.13 | RED | LARGE | CHRTR CLB MIS | CHARTER CLUB-MMG |
| 805004078129 | HIGH CUFF CROP | 1 | $69.50 | BLUE | 10 | INC DENIM | INC-EDI/TARRANT |
| 732995057003 | DNM WHITE 4 PKT JKT | 1 | $59.63 | CHARCOAL | S | CC DENIM MS | CHARTER CLUB-MMG |
| 732998273271 | SCOOP NCK W GROMMETS | 1 | $44.63 | BLUE | XL | JM COLL MISSY | JM COLLECTION-MMG |
| 732998764472 | OT KNIT MOTO JACKET | 1 | $59.63 | DARK BLUE | 2XL | STY & CO MISS | STYLE & CO-MMG |
| 732998428190 | TIE HEM WOVEN TOP | 1 | $40.88 | GOLD | M | JM COLL MISSY | JM COLLECTION-MMG |
| 732998428176 | TIE HEM WOVEN TOP | 1 | $40.88 | GOLD | S | JM COLL MISSY | JM COLLECTION-MMG |
| 732999174348 | CURVY SKINNY PRINTED | 1 | $34.50 | MED BLUE | 8 | ST&CO DEN MIS | STYLE & CO-EDI/JONES APPAREL GROUP |
| 732998742883 | DNM PIN TROUSR REG | 1 | $48.38 | BLUE | 14 | CC DENIM MS | CHARTER CLUB-EDI/JONES APPARL TEXAS |
| 732997081020 | KNT SL SLD MIDI DRS | 1 | $59.63 | MEDIUM RED | S | CHRTR CLB MIS | CHARTER CLUB-MMG |
| 732997080900 | KNT SL SLD MIDI DRS | 1 | $59.63 | MED BLUE | S | CHRTR CLB MIS | CHARTER CLUB-MMG |
| 732998944027 | C HR DOUBLE HEM ANK | 1 | $69.50 | WHITE | 8 | INC DENIM | INC-MMG-EDI/JONES APPAREL GROUP |
| 732996964102 | C TC 5 PKT SKINNY | 1 | $69.50 | BLACK | SQUARE 18 | INC DENIM | INC-MMG |
| 732995117974 | RUFFLE CS BLOUSE BASIC | 1 | $40.88 | LT/PAS ORG | LARGE | JM COLL MISSY | JM COLLECTION-MMG |
| 732997405550 | BTM SOLID UNI TROUSR | 1 | $52.13 | LT BEIGE | 8 | CHRTR CLB MIS | CHARTER CLUB-EDI/DFA |
| 732997405604 | BTM SOLID UNI TROUSR | 1 | $52.13 | LT BEIGE | SQUARE 18 | CHRTR CLB MIS | CHARTER CLUB-EDI/DFA |
| 732997405543 | BTM SOLID UNI TROUSR | 1 | $52.13 | LT BEIGE | 6 | CHRTR CLB MIS | CHARTER CLUB-EDI/DFA |
| 732997405574 | BTM SOLID UNI TROUSR | 2 | $52.13 | LT BEIGE | 12 | CHRTR CLB MIS | CHARTER CLUB-EDI/DFA |
| 732997405567 | BTM SOLID UNI TROUSR | 1 | $52.13 | LT BEIGE | 10 | CHRTR CLB MIS | CHARTER CLUB-EDI/DFA |
| 732997405536 | BTM SOLID UNI TROUSR | 1 | $52.13 | LT BEIGE | 4 | CHRTR CLB MIS | CHARTER CLUB-EDI/DFA |
| 732998668541 | DNM MARINA STRP LEX | 1 | $48.38 | BEIGE | 16 | CC DENIM MS | CHARTER CLUB-EDI/JONES APPARL TEXAS |
| 732999315529 | WVN FLR SPLTNK TNIC | 1 | $59.63 | WHITE | XL | CHRTR CLB MIS | CHARTER CLUB-MMG |
| 732999453306 | WVN EYELT BELL SL TP | 1 | $59.63 | LT/PAS RED | M | CHRTR CLB MIS | CHARTER CLUB-MMG |
| 732996411545 | CAVIER BF TOP BASIC | 1 | $40.88 | MED GREEN | M | JM COLL MISSY | JM COLLECTION-MMG |
| 732998666875 | DNM MARINA STRP ANK | 1 | $48.38 | DARK PINK | 6 | CC DENIM MS | CHARTER CLUB-EDI/JONES APPARL TEXAS |
| 732998666905 | DNM MARINA STRP ANK | 3 | $48.38 | DARK PINK | 12 | CC DENIM MS | CHARTER CLUB-EDI/JONES APPARL TEXAS |
| 732998666899 | DNM MARINA STRP ANK | 2 | $48.38 | DARK PINK | 10 | CC DENIM MS | CHARTER CLUB-EDI/JONES APPARL TEXAS |
| 732996570921 | CHENILLE SHAWL O/C | 1 | $49.99 | RED | LARGE | STY & CO MISS | STYLE & CO-MMG |
| 887650412496 | SQUARE CRVY RNS REG | 2 | $37.13 | MED BROWN | 12 | JM COLL MISSY | JM COLLECTION/DFA |
| 29408394115 | EDV TAN POLY PO PET PANT | 1 | $24.98 | MED BEIGE | 14 S | DUNNER MISSY | ALFRED DUNNER |
| 732998931270 | WVN TI FR TILE PR BL | 1 | $48.38 | BLUE | LARGE | CHRTR CLB MIS | CHARTER CLUB-MMG |
| 29408286052 | EDV GREY POLY PO PET PAN | 1 | $24.98 | GRAY | 14 S | DUNNER MISSY | ALFRED DUNNER |
| 732998974406 | BTM TYLER WIDE CROP | 1 | $52.13 | BLUE | | C CLUB PETITE | CHARTER CLUB-MMG |
| 732998914778 | PRINTED KEYHL PONCHO | 1 | $48.38 | LT/PAS ORG | 1X | JM COL PLUS | JM COLLECTION-MMG |
| 636206682582 | KNT DBL RFL SLD PNTK | 1 | $44.63 | MEDIUM RED | 2XL | CHRTR CLB MIS | CHARTER CLUB-MMG |
| 636206682551 | KNT DBL RFL SLD PNTK | 1 | $44.63 | MEDIUM RED | M | CHRTR CLB MIS | CHARTER CLUB-MMG |
| 732998344032 | DNM SOLID TROUSR RG | 3 | $44.63 | BEIGE | SQUARE 18 | CC DENIM MS | CHARTER CLUB-EDI/JONES APPARL TEXAS |
| 732998343943 | DNM SOLID TROUSR RG | 2 | $44.63 | BEIGE | 8 | CC DENIM MS | CHARTER CLUB-EDI/JONES APPARL TEXAS |
| 732998343981 | DNM SOLID TROUSR RG | 2 | $44.63 | BEIGE | 14 | CC DENIM MS | CHARTER CLUB-EDI/JONES APPARL TEXAS |
| 732997985762 | DNM SOLID TROUSR SH | 1 | $44.63 | BLACK | 18 S | CC DENIM MS | CHARTER CLUB-EDI/JONES APPARL TEXAS |
| 732998665892 | DNM SOLID TROUSR SH | 1 | $44.63 | BEIGE | 10 S | CC DENIM MS | CHARTER CLUB-EDI/JONES APPARL TEXAS |
| 732995110739 | DNM WHITE TROUSR RG | 2 | $44.63 | NATURAL | 10 | CC DENIM MS | CHARTER CLUB-EDI/JONES APPARL TEXAS |
| 732998344025 | DNM SOLID TROUSR RG | 1 | $44.63 | BEIGE | 16 | CC DENIM MS | CHARTER CLUB-EDI/JONES APPARL TEXAS |
| 732995110760 | DNM WHITE TROUSR RG | 1 | $44.63 | NATURAL | 16 | CC DENIM MS | CHARTER CLUB-EDI/JONES APPARL TEXAS |
| 732998343974 | DNM SOLID TROUSR RG | 4 | $44.63 | BEIGE | 12 | CC DENIM MS | CHARTER CLUB-EDI/JONES APPARL TEXAS |
| 732998343875 | DNM SOLID TROUSR RG | 2 | $44.63 | BEIGE | 6 | CC DENIM MS | CHARTER CLUB-EDI/JONES APPARL TEXAS |
| 732995110722 | DNM WHITE TROUSR RG | 3 | $44.63 | NATURAL | 8 | CC DENIM MS | CHARTER CLUB-EDI/JONES APPARL TEXAS |
| 732995110777 | DNM WHITE TROUSR RG | 1 | $44.63 | NATURAL | SQUARE 18 | CC DENIM MS | CHARTER CLUB-EDI/JONES APPARL TEXAS |
| 732998343950 | DNM SOLID TROUSR RG | 4 | $44.63 | BEIGE | 10 | CC DENIM MS | CHARTER CLUB-EDI/JONES APPARL TEXAS |
| 732997320501 | PRINTED CURVY SKINNY | 1 | $34.50 | GOLD | 16 | ST&CO DEN MIS | STYLE & CO-EDI/JONES APPAREL GROUP |
| 887650909323 | PN ENML SNP SLIM | 1 | $69.50 | BLACK | 4 P | ALFANI PETITS | ALFANI-EDI/DFA |
| 733001453000 | WVN ANIMAL QLTD VST | 1 | $52.13 | WHITE | XL | CHRTR CLB MIS | CHARTER CLUB-MMG |
| 732999147472 | FRAY TRIM SKIRT | 1 | $59.50 | BLUE | SQUARE 18 | INC DENIM | INC-MMG |
| 732997915448 | FOIL PT PLEAT BACK | 1 | $40.88 | WHITE | LARGE | JM COLL MISSY | JM COLLECTION-MMG |
| 732998421399 | CURVY GIRLFRIEND | 1 | $34.50 | BLUE | 4 | ST&CO DEN MIS | STYLE & CO-EDI/JONES APPAREL GROUP |
| 732998881674 | FK BURNOUT LS TSHIRT | 1 | $33.38 | GRAY | M | STY & CO MISS | STYLE & CO-EDI/DISORDERLY KIDS |
| 732995302370 | BTM SOLID NEWPORT FL | 1 | $49.50 | WHITE | 6 P | C CLUB PETITE | CHARTER CLUB-MMG |
| 884630171275 | SS RUFFLE AO LACE DRS | 1 | $59.50 | BLACK | | CAR CL PETITE | MONTEAU INC |
| 884630171282 | SS RUFFLE AO LACE DRS | 1 | $59.50 | BLACK | | CAR CL PETITE | MONTEAU INC |
| 704625810081 | LR CURVY MODERN BOOT | 2 | $34.50 | BLUE | 12 | ST&CO DEN MIS | STYLE & CO-EDI/JONES DENIM GROUP |
| 704625810111 | LR CURVY MODERN BOOT | 1 | $34.50 | BLUE | SQUARE 18 | ST&CO DEN MIS | STYLE & CO-EDI/JONES DENIM GROUP |
| 732998294115 | SW OMBRE MARL P/O | 1 | $39.99 | RED | XL | STY & CO MISS | STYLE & CO-MMG |
| 636189574690 | BTM SLD UNI SLIM ANK | 2 | $52.13 | BLACK | 10 | CHRTR CLB MIS | CHARTER CLUB-EDI/DFA |
| 636189574706 | BTM SLD UNI SLIM ANK | 1 | $52.13 | BLACK | 12 | CHRTR CLB MIS | CHARTER CLUB-EDI/DFA |
| 636189574669 | BTM SLD UNI SLIM ANK | 1 | $52.13 | BLACK | 4 | CHRTR CLB MIS | CHARTER CLUB-EDI/DFA |
| 636189574683 | BTM SLD UNI SLIM ANK | 1 | $52.13 | BLACK | 8 | CHRTR CLB MIS | CHARTER CLUB-EDI/DFA |
| 732998480709 | KNIT SHIRTING | 1 | $33.38 | TURQ/AQUA | 2XL | STY & CO MISS | STYLE & CO-MMG |
| 732998480662 | KNIT SHIRTING | 1 | $33.38 | TURQ/AQUA | S | STY & CO MISS | STYLE & CO-MMG |
| 732997329146 | CK HOODED 3/4 PO | 1 | $37.13 | WHITE | LARGE | STY & CO MISS | STYLE & CO-MMG |
| 732997196274 | ELLA PULL ON BOOT | 1 | $34.50 | MED BLUE | S | ST&CO DEN MIS | STYLE & CO-EDI/JONES APPAREL GROUP |
| 704625334495 | CURVY TUMMY SKINNY | 1 | $34.50 | RUSTCOPPER | 12 | ST&CO DEN MIS | STYLE & CO-EDI/JONES DENIM GROUP |
| 732998943105 | KNT RFL FLRL BATEAU | 3 | $52.13 | BLUE | XL | CHRTR CLB MIS | CHARTER CLUB-MMG |
| 732998962656 | KNT DBL RFL DOT PNTK | 1 | $52.13 | MED BLUE | S | CHRTR CLB MIS | CHARTER CLUB-MMG |
| 732999147588 | FRAY TRIM SKIRT | 1 | $59.50 | WHITE | 4 | INC DENIM | INC-MMG |
| 732998696124 | CURVY SKINNY PRINTED | 1 | $34.50 | MED BROWN | 2 | STY & CO MISS | STYLE & CO-EDI/JONES APPAREL GROUP |
| 732998625070 | WVN RTB YD ST EMB BF | 1 | $44.63 | WHITE | 2XL | CHRTR CLB MIS | CHARTER CLUB-MMG |
| 726895317084 | C TULIP HEM SKY ANK | 1 | $69.50 | BLACK | 14 | INC DENIM | INC-MMG |
| 726895317077 | C TULIP HEM SKY ANK | 1 | $69.50 | BLACK | 12 | INC DENIM | INC-MMG |
| 93488167235 | SNAKE PRINT SPAGHETTI ST | 1 | $39.00 | BEIGEKHAKI | XXS | PB SUITS&SEPT | 438 BAR III SUIT SEP/KASPER GROUP |
| 732999353101 | BTM BOUQET SOFT CROP | 1 | $52.13 | WHITE | XL | CHRTR CLB MIS | CHARTER CLUB-MMG |
| 732998742043 | DNM ROMNTC TRVLS ANK | 1 | $48.38 | WHITE | SQUARE 18 | CC DENIM MS | CHARTER CLUB-EDI/JONES APPARL TEXAS |
| 732998667834 | DNM DRAWING ROOM ANK | 1 | $48.38 | LT/PASBLUE | 8 | CC DENIM MS | CHARTER CLUB-EDI/JONES APPARL TEXAS |
| 732998667810 | DNM DRAWING ROOM ANK | 1 | $48.38 | LT/PASBLUE | 6 | CC DENIM MS | CHARTER CLUB-EDI/JONES APPARL TEXAS |
| 732998741978 | DNM ROMNTC TRVLS ANK | 1 | $48.38 | WHITE | 4 | CC DENIM MS | CHARTER CLUB-EDI/JONES APPARL TEXAS |
| 732998667858 | DNM DRAWING ROOM ANK | 1 | $48.38 | LT/PASBLUE | 10 | CC DENIM MS | CHARTER CLUB-EDI/JONES APPARL TEXAS |
| 732998146018 | TUMMY BOOT | 1 | $34.50 | BRNOVERFLW | 10 P | S&C DNM PETIT | STYLE & CO-EDI/JONES APPAREL GROUP |
| 732999652679 | DRS HIGH LOW TIE MID | 1 | $44.63 | MED BLUE | M | STY & CO MISS | STYLE & CO-MMG |
| 732997434987 | SWT LS OTTMN PT COMP | 1 | $52.13 | WINE | LARGE | CHRTR CLB MIS | CHARTER CLUB-MMG |
| 732997672570 | SWT LS OTTMN PT COMP | 2 | $52.13 | MED GRAY | LARGE | CHRTR CLB MIS | CHARTER CLUB-MMG |
| 732997434925 | SWT LS OTTMN PT COMP | 1 | $52.13 | DARK GRAY | LARGE | CHRTR CLB MIS | CHARTER CLUB-MMG |
| 732996037851 | 3/4 LACE SLUB TOP | 1 | $32.99 | WHITE | M | JM COLL MISSY | JM COLLECTION-MMG |
| 732999385225 | KNT/WVN LS SCNC TOP | 1 | $52.13 | BLACK | XL | CHRTR CLB MIS | CHARTER CLUB-MMG |
| 732998668473 | DNM PENNY PETLS LEX | 1 | $48.38 | WHITE | SQUARE 18 | CC DENIM MS | CHARTER CLUB-EDI/JONES APPARL TEXAS |
| 732995426199 | DR LACE UP SRT SLV S | 1 | $36.50 | DARK BLUE | LARGE | STY & CO MISS | STYLE & CO-MMG |
| 732998427476 | HR SKINNY ANKLE | 1 | $34.50 | TURQ/AQUA | 10 | ST&CO DEN MIS | STYLE & CO-EDI/JONES APPAREL GROUP |
| 732994066129 | DNM HORIZ GRY LEX | 1 | $44.63 | GRAY | 8 | CC DENIM MS | CHARTER CLUB-EDI/JONES APPARL TEXAS |
| 732994066143 | DNM HORIZ GRY LEX | 2 | $44.63 | GRAY | 12 | CC DENIM MS | CHARTER CLUB-EDI/JONES APPARL TEXAS |
| 732994066150 | DNM HORIZ GRY LEX | 2 | $44.63 | GRAY | 14 | CC DENIM MS | CHARTER CLUB-EDI/JONES APPARL TEXAS |
| 732994066198 | DNM HORIZ GRY LEX SH | 1 | $44.63 | GRAY | 6 S | CC DENIM MS | CHARTER CLUB-EDI/JONES APPARL TEXAS |
| 732997879276 | CURVY EX BOYFRIEND | 1 | $34.50 | BLACK | 10 | ST&CO DEN MIS | STYLE & CO-EDI/JONES APPAREL GROUP |
| 732999439751 | DR SL SEAMED MAXI | 1 | $44.63 | NAVY | LARGE | STY & CO MISS | STYLE & CO-MMG |
| 732998518297 | CK EMB SHIRTING | 1 | $33.38 | LT/PAS GRY | XL | STY & CO MISS | STYLE & CO-MMG |
| 732999374526 | WVN RTB GRDN PRNT SH | 1 | $52.13 | DARK PINK | LARGE | CHRTR CLB MIS | CHARTER CLUB-MMG |
| 732999453924 | WVN RTB SAILBT BF SH | 1 | $52.13 | WHITE | XL | CHRTR CLB MIS | CHARTER CLUB-MMG |
| 732999374106 | WVN LS SCENE BFT SH | 1 | $52.13 | WHITE | XL | CHRTR CLB MIS | CHARTER CLUB-MMG |
| 732998963431 | KNT 3/4 SPLT SLV TNC | 1 | $52.13 | MED BLUE | S | CHRTR CLB MIS | CHARTER CLUB-MMG |
| 732999302246 | SOLID BIASED CUT MID | 1 | $69.50 | LT/PASPINK | P/S PETITE | INC PETITES | INC-MMG |
| 732999205219 | FW 3/4 STRP EMB TOP | 1 | $44.63 | LT/PASPINK | 2XL | STY & CO MISS | STYLE & CO-MMG |
| 732999205141 | FW 3/4 STRP EMB TOP | 1 | $44.63 | NAVY | 2XL | STY & CO MISS | STYLE & CO-MMG |
| 732998223412 | BT PD PLLON TWL TAPE | 1 | $37.13 | WHITE | SQUARE 18 | STY & CO MISS | STYLE & CO-MMG |
| 732998658924 | BASIC SKIRT PIGMENT | 1 | $34.50 | DARK RED | 16 P | S&C DNM PETIT | STYLE & CO-EDI/JONES APPAREL GROUP |
| 732995060423 | DNM WHITE LEX REG BASIC | 1 | $44.63 | WHITE | 12 P | C CLUB PETITE | CHARTER CLUB-EDI/JONES APPARL TEXAS |
| 732995060430 | DNM WHITE LEX REG BASIC | 1 | $44.63 | WHITE | 14 P | C CLUB PETITE | CHARTER CLUB-EDI/JONES APPARL TEXAS |
| 732997351451 | BT HTR SNP BTTM PNT | 1 | $37.13 | DARK BLUE | LARGE | STY & CO MISS | STYLE & CO-MMG |
| 732998930556 | WVN BRIT FLORAL BLS | 1 | $48.38 | BLUE | XL | CHRTR CLB MIS | CHARTER CLUB-MMG |
| 732998989202 | DR KNIT EYELET DRESS | 1 | $44.63 | MED PURPLE | XL | STY & CO MISS | STYLE & CO-MMG |
| 732999454495 | WVN SLD LINEN SHORT | 1 | $40.88 | LT/PAS RED | LARGE | CHRTR CLB MIS | CHARTER CLUB-MMG |
| 732997364406 | BT ZIP SKINNY SHORT | 1 | $37.13 | DARK GRAY | XL SM | STY & CO MISS | STYLE & CO-EDI/DESIGN FOR ALL LLC |
| 732997570395 | CURVY TUMMY SKINNY | 1 | $34.50 | MED GREEN | 6 T/L | ST&CO DEN MIS | STYLE & CO-EDI/JONES APPAREL GROUP |
| 732998664734 | DNM SOLID TWILL LEX | 1 | $44.63 | RED | 6 | CC DENIM MS | CHARTER CLUB-EDI/JONES APPARL TEXAS |
| 732997007198 | DNM SOLID TWILL LEX | 1 | $44.63 | DARK BROWN | 16 | CC DENIM MS | CHARTER CLUB-EDI/JONES APPARL TEXAS |
| 732998664727 | DNM SOLID TWILL LEX | 1 | $44.63 | RED | 4 | CC DENIM MS | CHARTER CLUB-EDI/JONES APPARL TEXAS |
| 732997007181 | DNM SOLID TWILL LEX | 1 | $44.63 | DARK BROWN | 14 | CC DENIM MS | CHARTER CLUB-EDI/JONES APPARL TEXAS |
| 732997364321 | BT EDV WIDE LEG REG | 1 | $27.99 | WINE | 10 | STY & CO MISS | STYLE & CO-EDI/DESIGN FOR ALL LLC |
| 636206091179 | BUTTON SLV FLYAWAY | 1 | $44.63 | BLUE | S | JM COLL MISSY | JM COLLECTION-MMG |
| 8865549443 | SOLID BRISTOL ANKLE | 1 | $44.63 | GREEN | SQUARE 18 | CC DENIM MS | CHARTER CLUB-EDI/JONES APPARL TEXAS |
| 636206091186 | BUTTON SLV FLYAWAY | 1 | $44.63 | BLUE | M | JM COLL MISSY | JM COLLECTION-MMG |
| 732999330577 | KNT RLTB FLR MSH TOP | 1 | $44.63 | DARK PINK | M | CHRTR CLB MIS | CHARTER CLUB-MMG |
| 732999690350 | FW EMBELLIS RUFL SLV | 1 | $40.88 | NATURAL | 2XL | STY & CO MISS | STYLE & CO-MMG |
| 194852018662 | RNS CRISSCROSS CAPRI | 1 | $37.13 | DARKPURPLE | S | JM COLL MISSY | JM COLLECTION/DFA |
| 887650466994 | STON FAUX PKT CW CAPRI BASIC | 1 | $27.99 | LT BEIGE | | STYLE&CO PET | STYLE & CO-EDI/DESIGN FOR ALL LLC |
| 732998406334 | CURVY BUNGEE CAPRI | 1 | $21.99 | WHITE | 14 | STY & CO MISS | STYLE & CO-MMG |
| 732997724743 | V-NECK W SNAPS | 1 | $27.99 | BLUE | 3X | JM COL PLUS | JM COLLECTION-MMG |
| 732999375080 | WVN RTB CRCL PRNT SH | 1 | $52.13 | DARK PINK | M | CHRTR CLB MIS | CHARTER CLUB-MMG |
| 732997724798 | V-NECK W SNAPS | 1 | $27.99 | LT/PAS RED | 3X | JM COL PLUS | JM COLLECTION-MMG |
| 704974138331 | 3/4 SLV SLD JUMPSUIT | 1 | $45.00 | BLACK | | CAR CL PETITE | NOTATIONS NY COLLECTION/LYNN BRANDS |
| 732997286937 | BTM CMBRDGE PONTE SH | 1 | $44.63 | BRIGHTBLUE | 16X3 | C CLUB PETITE | CHARTER CLUB-MMG |
| 636206869327 | VELVET LEGGING BASIC | 1 | $32.50 | BLACK | 1X | JM COL PLUS | MMG-JM COLLECTION/PADDY LEE |
| 191594812282 | CURVY TUMMY SKINNY BASIC | 1 | $34.50 | NATURAL | 12 T/L | ST&CO DEN MIS | STYLE & CO-EDI/JONES DENIM GROUP |
| 636202233924 | DNM LYON WSH CAP | 1 | $40.88 | LT/PASBLUE | 6 | CC DENIM MS | CHARTER CLUB-EDI/JONES APPARL TEXAS |
| 732998070290 | CK LUXE SHIRTING | 1 | $37.13 | NAVY | S | STY & CO MISS | STYLE & CO-MMG |
| 732999238644 | KNT LS EMBR TOP | 1 | $44.63 | DARK PINK | XL | CHRTR CLB MIS | CHARTER CLUB-MMG |
| 732999662098 | TROPIC PALAPA DRESS | 1 | $44.63 | BLACK | LARGE | JM COLL MISSY | JM COLLECTION-MMG |
| 732994764803 | ELLA PULL ON BF | 1 | $34.50 | WHITE | XL | ST&CO DEN MIS | STYLE & CO-EDI/JONES APPAREL GROUP |
| 822982522475 | RINS CURVY TUMMY SKINNY BASIC | 2 | $34.50 | DARK BLUE | 12 T/L | ST&CO DEN MIS | STYLE & CO-EDI/JONES DENIM GROUP |
| 822982522437 | CURVY TUMMY SKINNY L BASIC | 1 | $34.50 | BLACK | 4 T/L | ST&CO DEN MIS | STYLE & CO-EDI/JONES DENIM GROUP |
| 732999225491 | BTM L DOT CHLS CAPRI | 1 | $44.63 | BLACK | 4 | CHRTR CLB MIS | CHARTER CLUB-EDI/DFA |
| 732998909026 | FK LS STRIPE TIE TOP | 1 | $37.13 | NAVY | XL | STY & CO MISS | STYLE & CO-MMG |
| 732998697343 | UPTOWN ANKLE FRAY | 1 | $34.50 | DARKYELLOW | 14 | ST&CO DEN MIS | STYLE & CO-EDI/JONES APPAREL GROUP |
| 732998697268 | UPTOWN ANKLE FRAY | 1 | $34.50 | WHITE | 16 | ST&CO DEN MIS | STYLE & CO-EDI/JONES APPAREL GROUP |
| 732998219248 | BTM BLTD STRT CROP | 1 | $44.63 | LT BEIGE | 10 | CHRTR CLB MIS | CHARTER CLUB-MMG |
| 732998219026 | BTM BLTD STRT CROP | 1 | $44.63 | WHITE | 14 | CHRTR CLB MIS | CHARTER CLUB-MMG |
| 732996636962 | L-PKT PANT | 1 | $29.99 | BROWN | M | JM COLL MISSY | JM COLLECTION/DFA |
| 706254808743 | L-PKT PANT | 1 | $29.99 | WHITE | M | JM COLL MISSY | JM COLLECTION/DFA |
| 706254808774 | L-PKT PANT | 1 | $29.99 | WHITE | 2XL | JM COLL MISSY | JM COLLECTION/DFA |
| 636206276255 | L-PKT PANT | 2 | $29.99 | MED GRAY | LARGE | JM COLL MISSY | JM COLLECTION/DFA |
| 732999440078 | DR SL SEAMED TXTRD | 1 | $44.63 | NAVY | XL | STY & CO MISS | STYLE & CO-MMG |
| 608356852085 | ITY MESH HEM SKIRT | 1 | $37.13 | BLUE | LARGE | JM COLL MISSY | JM COLLECTION-MMG |
| 666805358656 | ALLURE STRETCH PROPORTIO | 1 | $48.00 | BLACK | | DUNNER MISSY | ALFRED DUNNER |
| 666805358717 | ALLURE STRETCH PROPORTIO | 1 | $48.00 | BLACK | | DUNNER MISSY | ALFRED DUNNER |
| 732998535133 | SWT SLD CRVDHEM COMP | 1 | $44.63 | BLUE | S | CHRTR CLB MIS | CHARTER CLUB-MMG |
| 732998730989 | FT SOLID WING JACKET | 1 | $27.99 | BLACK | M | K SCOTT SPORT | KAREN SCOTT SPORT-MMG |
| 732998599418 | SWT FG SPC DYE CARDI | 1 | $39.99 | BLUE | S | CHRTR CLB MIS | CHARTER CLUB-MMG |
| 732999246977 | WVN SL BFT GINGHM TP | 2 | $37.13 | BLACK | 8 | CHRTR CLB MIS | CHARTER CLUB-MMG |
| 732998911890 | BTM RNS HIGH RISE FL | 1 | $44.63 | GREEN | 10 | CHRTR CLB MIS | CHARTER CLUB-EDI/DFA |
| 732998911852 | BTM RNS HIGH RISE FL | 1 | $44.63 | GREEN | 4 | CHRTR CLB MIS | CHARTER CLUB-EDI/DFA |
| 732999275083 | SWT FG PLAID CARDI | 1 | $39.99 | BLACK | XL | CHRTR CLB MIS | CHARTER CLUB-MMG |
| 732999187225 | CW SS PRNT CAMP SHRT | 1 | $37.13 | WHITE | M | STY & CO MISS | STYLE & CO-MMG |
| 732999187249 | CW SS PRNT CAMP SHRT | 1 | $37.13 | WHITE | XL | STY & CO MISS | STYLE & CO-MMG |
| 732999207169 | SWT LS SLD MIX PNTLE | 1 | $44.63 | DARK PINK | S | CHRTR CLB MIS | CHARTER CLUB-MMG |
| 732996787565 | SW MIX STITCH TUNIC | 1 | $34.99 | | | STYLE&CO PET | STYLE & CO-MMG |
| 732996787428 | SW MIX STITCH TUNIC | 1 | $34.99 | LT BEIGE | | STYLE&CO PET | STYLE & CO-MMG |
| 732996787619 | SW MIX STITCH TUNIC | 1 | $34.99 | RED | | STYLE&CO PET | STYLE & CO-MMG |
| 732998008538 | CK 3/4 PRNT SHRTNG | 1 | $33.38 | NAVY | S | STY & CO MISS | STYLE & CO-MMG |
| 732994162692 | PULL ON JEGGING | 1 | $34.50 | DARK BLUE | P/S PETITE | S&C DNM PETIT | STYLE & CO-EDI/JONES APPAREL GROUP |
| 732998239291 | DR CROSS PRINT FF | 1 | $37.13 | NAVY | XS | STY & CO MISS | STYLE & CO-MMG |
| 732998552789 | GD BOOTCUT CHINO PNT | 1 | $33.38 | GREEN | 4 | STY & CO MISS | STYLE & CO-MMG |
| 732999300747 | KNT SL LRY LOB TOP | 1 | $40.88 | BLUE | XL | CHRTR CLB MIS | CHARTER CLUB-MMG |
| 732998530008 | FK TIE FRONT SNIT | 1 | $37.13 | MED PINK | M | STY & CO MISS | STYLE & CO-MMG |
| 732998529972 | FK TIE FRONT SNIT | 1 | $37.13 | PURPLE | 2XL | STY & CO MISS | STYLE & CO-MMG |
| 190917237290 | EMPIRE WAIST LACE | 1 | $62.65 | LT/PAS ORG | XL | THALIA SODI | THALIA SODI/REUNITED LLC |
| 732998668961 | CURVY CAPRI | 1 | $24.99 | SILVER | 8 | ST&CO DEN MIS | STYLE & CO-EDI/JONES APPAREL GROUP |
| 191594342239 | EDV CURVY CAPRI BASIC | 1 | $24.99 | BLACK | 10 | ST&CO DEN MIS | STYLE & CO-EDI/JONES DENIM GROUP |
| 191594342277 | EDV CURVY CAPRI BASIC | 1 | $24.99 | BLACK | SQUARE 18 | ST&CO DEN MIS | STYLE & CO-EDI/JONES DENIM GROUP |
| 732998668985 | CURVY CAPRI | 1 | $24.99 | SILVER | 12 | ST&CO DEN MIS | STYLE & CO-EDI/JONES APPAREL GROUP |
| 732998669548 | CURVY CAPRI | 2 | $24.99 | DARKYELLOW | 6 | ST&CO DEN MIS | STYLE & CO-EDI/JONES APPAREL GROUP |
| 732998931195 | WVN RTB FLR STRP BFT | 1 | $44.63 | LT/PASBLUE | M | CHRTR CLB MIS | CHARTER CLUB-MMG |
| 732996208862 | CK CHIFFON HEM BASIC | 1 | $25.88 | BLACK | XL | STY & CO MISS | STYLE & CO-MMG |
| 732996208923 | CK CHIFFON HEM BASIC | 1 | $25.88 | WHITE | XL | STY & CO MISS | STYLE & CO-MMG |
| 732996208824 | CK CHIFFON HEM BASIC | 1 | $25.88 | BLACK | XS | STY & CO MISS | STYLE & CO-MMG |
| 732996208893 | CK CHIFFON HEM BASIC | 1 | $25.88 | WHITE | S | STY & CO MISS | STYLE & CO-MMG |
| 732996208879 | CK CHIFFON HEM BASIC | 1 | $25.88 | BLACK | 2XL | STY & CO MISS | STYLE & CO-MMG |
| 732999366132 | WVN SOLID GAUZE TOP | 1 | $40.88 | TURQ/AQUA | 2XL | CHRTR CLB MIS | CHARTER CLUB-MMG |
| 732999366125 | WVN SOLID GAUZE TOP | 1 | $40.88 | TURQ/AQUA | XL | CHRTR CLB MIS | CHARTER CLUB-MMG |
| 732997158876 | MARL HRDWRE HENLEY | 1 | $23.99 | DARK BLUE | 44 NO CUP | KAREN SCOTT P | KAREN SCOTT-MMG |
| 732999126057 | TBD NOVELTY BTTM CRD | 1 | $24.99 | BLACK | XL | KAREN SCTT MS | KAREN SCOTT-EDI/BY DESIGN |
| 732999125852 | L/S COCOON OPN FRNT | 1 | $24.99 | BLACK | M | KAREN SCTT MS | KAREN SCOTT-EDI/BY DESIGN |
| 732999239238 | SWT FG TXT STRP CARD | 1 | $39.99 | BLACK | LARGE | CHRTR CLB MIS | CHARTER CLUB-MMG |
| 732999378647 | KNT ELB MOCK STR TOP | 1 | $37.13 | WHITE | LARGE | CHRTR CLB MIS | CHARTER CLUB-MMG |
| 732999207305 | SWT SLD PPLM SHT CMP | 1 | $37.13 | BLACK | S | CHRTR CLB MIS | CHARTER CLUB-MMG |
| 732999207473 | SWT SLD PPLM SHT CMP | 2 | $37.13 | BLUE | S | CHRTR CLB MIS | CHARTER CLUB-MMG |
| 732999239382 | SWT FG PK STCH CARD | 1 | $29.99 | WHITE | M | CHRTR CLB MIS | CHARTER CLUB-MMG |
| 732999239467 | SWT FG PK STCH CARD | 1 | $29.99 | DARK PINK | XL | CHRTR CLB MIS | CHARTER CLUB-MMG |
| 732999239375 | SWT FG PK STCH CARD | 2 | $29.99 | WHITE | S | CHRTR CLB MIS | CHARTER CLUB-MMG |
| 732996587820 | CHARCOAL COMFORT PNT | 1 | $24.99 | CHARCOAL | M | K SCOTT SPORT | KAREN SCOTT SPORT-MMG |
| 732998143031 | KNT LS HTR TRTL TOP | 1 | $29.63 | MED GRAY | M | CHRTR CLB MIS | CHARTER CLUB-MMG |
| 732998936770 | CK SPTNK PRINT 3/4 | 1 | $33.38 | MED BLUE | XL | STY & CO MISS | STYLE & CO-MMG |
| 732998936787 | CK SPTNK PRINT 3/4 | 1 | $33.38 | MED BLUE | 2XL | STY & CO MISS | STYLE & CO-MMG |
| 732996886497 | IK OFF SHLDR SS TOP | 1 | $29.63 | MED GREEN | XL | STY & CO MISS | STYLE & CO-MMG |
| 732997159095 | SOLID HRDWRE HENLEY | 1 | $22.99 | BROWN | | KAREN SCOTT P | KAREN SCOTT-MMG |
| 732996785677 | SW SEAMFRONT TUNIC | 1 | $29.99 | NAVY | | STYLE&CO PET | STYLE & CO-MMG |
| 732996785790 | SW SEAMFRONT TUNIC | 1 | $29.99 | GOLD | | STYLE&CO PET | STYLE & CO-MMG |
| 689439378609 | SOLID ITY ZIP FRONT | 1 | $37.13 | BLUE | XL | JM COLL MISSY | JM COLLECTION-MMG |
| 689439376773 | SOLID ITY ZIP FRONT | 1 | $37.13 | BLUE | S | JM COLL MISSY | JM COLLECTION-MMG |
| 732998528432 | DR SLD DRAW MAXI | 1 | $44.63 | BRGHT PINK | XL | STY & CO MISS | STYLE & CO-MMG |
| 732998547037 | PD STRGHT CHINO PANT | 1 | $33.38 | LT BEIGE | 14 | STY & CO MISS | STYLE & CO-MMG |
| 732998549246 | GD CHINO PANT | 1 | $33.38 | GREEN | 8 | STY & CO MISS | STYLE & CO-MMG |
| 732998547020 | PD STRGHT CHINO PANT | 1 | $33.38 | LT BEIGE | 12 | STY & CO MISS | STYLE & CO-MMG |
| 732998546917 | PD STRGHT CHINO PANT | 1 | $33.38 | WHITE | 8 | STY & CO MISS | STYLE & CO-MMG |
| 732997143995 | KNT 3/4 ETCHED POLO | 2 | $29.99 | DARK PINK | XL | CHRTR CLB MIS | CHARTER CLUB-MMG |
| 191608514751 | PROP MED PO VELOR PANT | 2 | $48.00 | BRIGHT GRN | | CAR CL PETITE | ALFRED DUNNER |
| 732994344357 | POLY PULL ON PANT | 1 | $21.99 | MED BROWN | | KAREN SCOTT P | KAREN SCOTT-MMG |
| 732997324141 | MICROFLEECE PANT | 1 | $17.99 | BLACK | M | K SCOTT SPORT | KAREN SCOTT SPORT-MMG |
| 733001219378 | LACE UP PONCHO | 1 | $44.63 | BRGHT PINK | LARGE | JM COLL MISSY | JM COLLECTION-MMG |
| 732999378715 | KNT SL MOCK STR TOP | 1 | $33.38 | WHITE | LARGE | CHRTR CLB MIS | CHARTER CLUB-MMG |
| 732999378708 | KNT SL MOCK STR TOP | 1 | $33.38 | WHITE | M | CHRTR CLB MIS | CHARTER CLUB-MMG |
| 732998701392 | FW SLD VNCK TWSTFRNT | 1 | $37.13 | LT/PASPINK | XL | STY & CO MISS | STYLE & CO-EDI/REVISE CLOTHING |
| 732998701316 | FW SLD VNCK TWSTFRNT | 1 | $37.13 | MED BLUE | M | STY & CO MISS | STYLE & CO-EDI/REVISE CLOTHING |
| 732999260829 | CS SS SOLID KNIT | 1 | $37.13 | BLUE | M | JM COLL MISSY | JM COLLECTION-MMG |
| 732998578819 | JADE FLORAL DRESS BASIC | 1 | $24.99 | NAVY | S | K SCOTT SPORT | KAREN SCOTT SPORT-MMG |
| 732998671336 | KNT 3/4 SLV GRD POLO | 1 | $29.99 | WHITE | 2XL | CHRTR CLB MIS | CHARTER CLUB-MMG |
| 733001300731 | VNECK PULLOVER | 1 | $21.99 | BRGHT PINK | LARGE | JM COLL MISSY | JM COLLECTION-MMG |
| 733001217091 | DRAPE FRONT TEXTURE | 1 | $44.63 | DARK GRAY | LARGE | JM COLL MISSY | JM COLLECTION-MMG |
| 768594070938 | CRUS SCPNK 3/4SLV WVN HEM | 1 | $25.88 | PINK | | STYLE&CO PET | STYLE & CO-EDI/DISORDERLY KIDS |
| 884918942498 | SCPNK 3/4SLV WVN HEM BASIC | 1 | $24.37 | DARK BLUE | XL | STY & CO MISS | STYLE & CO-EDI/DISORDERLY KIDS |
| 884918942474 | SCPNK 3/4SLV WVN HEM BASIC | 2 | $24.37 | DARK BLUE | M | STY & CO MISS | STYLE & CO-EDI/DISORDERLY KIDS |
| 884918942481 | SCPNK 3/4SLV WVN HEM BASIC | 1 | $24.37 | DARK BLUE | LARGE | STY & CO MISS | STYLE & CO-EDI/DISORDERLY KIDS |
| 706257775790 | SOLID BANDED BOTTOM BASIC | 1 | $24.99 | BRGHT YELL | LARGE | JM COLL MISSY | JM COLLECTION-MMG |
| 732997901885 | KNT SL VNCK CRP TNK | 2 | $29.63 | WHITE | M | CHRTR CLB MIS | CHARTER CLUB-MMG |
| 732998545965 | PD CHINO CAPRI | 1 | $29.99 | LT BEIGE | 4 | STY & CO MISS | STYLE & CO-MMG |
| 191594519792 | EDV CURVY CAPRI BASIC | 1 | $34.50 | DARK BLUE | 10 | ST&CO DEN MIS | STYLE & CO-EDI/JONES DENIM GROUP |
| 732998928829 | DR CROSSBACK FF | 1 | $37.13 | LT/PASPINK | M | STY & CO MISS | STYLE & CO-MMG |
| 732999593767 | FK EMB FLTR STRP TNK | 1 | $29.63 | DARK RED | M | STY & CO MISS | STYLE & CO-MMG |
| 732999593781 | FK EMB FLTR STRP TNK | 1 | $29.63 | DARK RED | XL | STY & CO MISS | STYLE & CO-MMG |
| 636193403597 | 3/4 DSC DT JQD FTHRD | 1 | $26.70 | BLACK | LARGE | JM COLL MISSY | JM COLLECTION-MMG |
| 732999800469 | COMFORT PANT | 1 | $24.99 | MEDIUM RED | M | K SCOTT SPORT | KAREN SCOTT SPORT-MMG |
| 732998647256 | CK LS PINTUCK TOP | 1 | $37.13 | NAVY | M | STY & CO MISS | STYLE & CO-MMG |
| 732997271858 | SWT FG SOLID SHELL BASIC | 1 | $19.99 | BLUE | LARGE | CHRTR CLB MIS | CHARTER CLUB-MMG |
| 732997271834 | SWT FG SOLID SHELL BASIC | 1 | $19.99 | BLUE | S | CHRTR CLB MIS | CHARTER CLUB-MMG |
| 732996595863 | LS CASCADE CARDGIAN | 1 | $24.99 | GREEN | LARGE | KAREN SCTT MS | KAREN SCOTT-MMG |
| 887650728764 | BTM CHELSEA RNS ANKL | 1 | $44.63 | LT BEIGE | 14 | CHRTR CLB MIS | CHARTER CLUB-EDI/DFA |
| 732996870588 | 3/4 EYELT FRONT HENL | 1 | $21.99 | BROWN | XS | KAREN SCTT MS | KAREN SCOTT-MMG |
| 732999533893 | FK LG STRIPE HOODIE | 2 | $34.65 | DARK RED | 2XL | STY & CO MISS | STYLE & CO-MMG |
| 732996925110 | LS SOLID JRSY CARDI | 1 | $19.99 | DARKPURPLE | | KAREN SCOTT P | KAREN SCOTT-MMG |
| 732997476536 | MARL CABLE CREW | 1 | $24.99 | NATURAL | | KAREN SCOTT P | KAREN SCOTT-MMG |
| 732998871606 | CW VNCK TIE FRNT BL | 1 | $37.13 | LT/PASPINK | | STYLE&CO PET | STYLE & CO-MMG |
| 732999225095 | BTM SLD RNS SKORT | 3 | $40.88 | DARK PINK | M | CHRTR CLB MIS | CHARTER CLUB-EDI/DFA |
| 732999225101 | BTM SLD RNS SKORT | 3 | $40.88 | DARK PINK | LARGE | CHRTR CLB MIS | CHARTER CLUB-EDI/DFA |
| 732999225125 | BTM SLD RNS SKORT | 3 | $40.88 | DARK PINK | 2XL | CHRTR CLB MIS | CHARTER CLUB-EDI/DFA |
| 732999225118 | BTM SLD RNS SKORT | 2 | $40.88 | DARK PINK | XL | CHRTR CLB MIS | CHARTER CLUB-EDI/DFA |
| 732999696161 | S/S SOLID SCOOP TOP | 1 | $37.13 | BLACK | M | JM COLL MISSY | JM COLLECTION-MMG |
| 732998646365 | CK BTTN FRNT SHRTAIL | 1 | $33.38 | PURPLE | M | STY & CO MISS | STYLE & CO-MMG |
| 732998582687 | STUDDED SWING DRESS BASIC | 1 | $24.99 | WHITE | M | K SCOTT SPORT | KAREN SCOTT SPORT-MMG |
| 732999593606 | FK FLTR STRAP TANK | 1 | $29.63 | NAVY | XL | STY & CO MISS | STYLE & CO-MMG |
| 732997241547 | TT MARL PRL BTTN PO | 1 | $18.99 | | P/S PETITE | KAREN SCOTT P | KAREN SCOTT-MMG |
| 732998069133 | CK PRNTD ONOFF SHLDR | 1 | $37.13 | BLACK | XL | STY & CO MISS | STYLE & CO-MMG |
| 733001314929 | FB ZIP MOCKNECK JKT | 1 | $24.99 | BLACK | M | K SCOTT SPORT | KAREN SCOTT SPORT-MMG |
| 732998981206 | CLIMBING GARDEN DRSS | 1 | $24.99 | NAVY | M | K SCOTT SPORT | KAREN SCOTT SPORT-MMG |
| 732999206643 | SWT FG SOLID CARDI | 1 | $29.99 | MEDIUM RED | XS | CHRTR CLB MIS | CHARTER CLUB-MMG |
| 732998711346 | KNT 3/4SL POLO | 1 | $29.63 | MED BLUE | M | CHRTR CLB MIS | CHARTER CLUB-MMG |
| 732998936893 | CK SPTNK PRINT 3/4 | 1 | $33.38 | MED BLUE | XL | STY & CO MISS | STYLE & CO-MMG |
| 732998644279 | CK SPTNK PRINT 3/4 | 1 | $33.38 | BRIGHT RED | XL | STY & CO MISS | STYLE & CO-MMG |
| 732998361862 | 3/4 CROCHET BIB HNLY | 1 | $19.99 | LT/PASPINK | XL | KAREN SCTT MS | KAREN SCOTT-MMG |
| 732998999249 | FK SS DOT SIDETIE TP | 1 | $29.63 | MED BLUE | 2XL | STY & CO MISS | STYLE & CO-MMG |
| 732999505319 | KNT 3/4 FLORAL VECK | 1 | $37.13 | DARK PINK | XL | CHRTR CLB MIS | CHARTER CLUB-MMG |
| 732998980919 | SPRNGNG BLSSMS DRESS | 1 | $24.99 | BLACK | S | K SCOTT SPORT | KAREN SCOTT SPORT-MMG |
| 732997851524 | 3/4 WOVEN BIB SCOOP | 1 | $19.99 | DARK BLUE | 44 NO CUP | KAREN SCOTT P | KAREN SCOTT-MMG |
| 732999097227 | CARGO PKT FT CAPRI | 1 | $24.99 | BLACK | M | K SCOTT SPORT | KAREN SCOTT SPORT-MMG |
| 733001226239 | PLUSH SEAMFRONT CREW | 1 | $19.99 | LT/PAS PUR | M | KAREN SCTT MS | KAREN SCOTT-EDI/BY DESIGN |
| 732996972459 | MARL CURVED HEM PO | 1 | $19.99 | BLUE | | KAREN SCOTT P | KAREN SCOTT-MMG |
| 733001224495 | L/S ALEXA CARDIGAN | 1 | $19.99 | BROWN | 2XL | KAREN SCTT MS | KAREN SCOTT-EDI/BY DESIGN |
| 732999029075 | SEERSUCKER CAPRI | 1 | $20.99 | LT/PASBLUE | LARGE | KAREN SCTT MS | KAREN SCOTT-MMG |
| 732999029051 | SEERSUCKER CAPRI | 1 | $20.99 | LT/PASBLUE | S | KAREN SCTT MS | KAREN SCOTT-MMG |
| 732996946214 | 3/4 PLET RING KEY SC | 1 | $19.99 | DARK BLUE | LARGE | KAREN SCTT MS | KAREN SCOTT-MMG |
| 732996946320 | 3/4 PLET RING KEY SC | 1 | $19.99 | LT/PAS RED | M | KAREN SCTT MS | KAREN SCOTT-MMG |
| 732999212798 | BT PRSPCT STRPE SHRT | 1 | $29.99 | WHITE | XL | STY & CO MISS | STYLE & CO-MMG |
| 732999212781 | BT PRSPCT STRPE SHRT | 1 | $29.99 | WHITE | LARGE | STY & CO MISS | STYLE & CO-MMG |
| 788545784356 | BLAC SOLID PALAZZO PANT | 1 | $30.00 | BLACK | PET/LRG | CAR CL PETITE | NOTATIONS NY COLLECTION/LYNN BRANDS |
| 732997176498 | 3/4 SIDE BUT BT TNIC | 1 | $19.99 | GREEN | LARGE | KAREN SCTT MS | KAREN SCOTT-MMG |
| 706257131268 | 3/4 SOLID RAYON SPAN | 1 | $21.99 | LT/PASBLUE | S | JM COLL MISSY | JM COLLECTION-MMG |
| 788545784349 | BLAC SOLID PALAZZO PANT | 1 | $30.00 | BLACK | PET/MED | CAR CL PETITE | NOTATIONS NY COLLECTION/LYNN BRANDS |
| 666805358854 | ALLURE STRETCH PROPORTIO | 1 | $48.00 | GRAY | | DUNNER MISSY | ALFRED DUNNER |
| 732999969401 | 3/4 CNRST RIB BLLTNK | 1 | $21.99 | BLACK | LARGE | KAREN SCTT MS | KAREN SCOTT-MMG |
| 733001344148 | LS SPLIT STITCH P/O | 1 | $21.99 | BLUE | M | KAREN SCTT MS | KAREN SCOTT-MMG |
| 732999006069 | S/S DAISY SHINE SCP | 1 | $17.99 | LT/PASBLUE | XS | KAREN SCTT MS | KAREN SCOTT-MMG |
| 884918843955 | SCPNK 3/4SLV WVN HEM BASIC | 1 | $24.37 | BLACK | S | STY & CO MISS | STYLE & CO-EDI/DISORDERLY KIDS |
| 884918843979 | SCPNK 3/4SLV WVN HEM BASIC | 1 | $24.37 | BLACK | LARGE | STY & CO MISS | STYLE & CO-EDI/DISORDERLY KIDS |
| 732994387163 | 3/4 SOLID SHLDR BTN | 1 | $19.99 | RED | 44 NO CUP | C CLUB PETITE | CHARTER CLUB-MMG |
| 733001291459 | KNT 3/4 SLV SPLT NCK | 2 | $25.88 | DARK RED | XL | CHRTR CLB MIS | CHARTER CLUB-MMG |
| 732998759331 | 3/4 LACE UP SPLTNK | 1 | $17.99 | WHITE | LARGE | KAREN SCTT MS | KAREN SCOTT-MMG |
| 732996759531 | LXSFT CRW OTTOMAN PO BASIC | 1 | $18.99 | CHARCOAL | | KAREN SCOTT P | KAREN SCOTT-EDI/BY DESIGN |
| 732998759263 | 3/4 LACE UP SPLTNK | 1 | $17.99 | BLACK | S | KAREN SCTT MS | KAREN SCOTT-MMG |
| 732997224724 | NEP FLEECE CREW | 1 | $14.99 | LT/PASBLUE | P/S PETITE | KAREN SCOTT P | KAREN SCOTT SPORT-MMG |
| 733001311133 | 3/4 TOP STCH ZIP SCP | 1 | $21.99 | | S | KAREN SCTT MS | KAREN SCOTT-MMG |
| 733001313151 | FB HALF ZIP PULLOVER | 2 | $19.99 | BRIGHT RED | LARGE | K SCOTT SPORT | KAREN SCOTT SPORT-MMG |
| 732997959985 | CHERRY CAPRI BASIC | 1 | $20.99 | BROWN | M | KAREN SCTT MS | KAREN SCOTT-EDI/JONES APPAREL GROUP |
| 732999037322 | S/S BOUQET HEART SCP | 1 | $17.99 | BRIGHT RED | XS | KAREN SCTT MS | KAREN SCOTT-MMG |
| 732997700884 | LS FT SOLID FUNNLNCK | 1 | $17.99 | BRIGHT RED | 44 NO CUP | KAREN SCOTT P | KAREN SCOTT SPORT-MMG |
| 732998244486 | SS PRINT R/S | 1 | $21.99 | BLUE | XS | JM COLL MISSY | JM COLLECTION-MMG |
| 732997700679 | LS FT SOLID FUNNLNCK | 1 | $17.99 | BLACK | 44 NO CUP | KAREN SCOTT P | KAREN SCOTT SPORT-MMG |
| 768594521430 | DK SCP 3/4SLV WVN HM | 1 | $25.88 | DARK RED | XS | STY & CO MISS | STYLE & CO-EDI/DISORDERLY KIDS |
| 732999206865 | SWT FG SOLID SHELL | 1 | $19.99 | DARK PINK | S | CHRTR CLB MIS | CHARTER CLUB-MMG |
| 732999594016 | CK GRAPHIC TEE | 1 | $22.13 | NAVY | LARGE | STY & CO MISS | STYLE & CO-MMG |
| 732998814481 | ELBOW CUT OUT BTNCK | 1 | $17.99 | BLUE | XS | KAREN SCTT MS | KAREN SCOTT-MMG |
| 732999005994 | ELBOW CUT OUT BTNCK | 1 | $17.99 | MED PINK | 2XL | KAREN SCTT MS | KAREN SCOTT-MMG |
| 732999926732 | FK HI LO TANK | 1 | $18.38 | NATURAL | XL | STY & CO MISS | STYLE & CO-MMG |
| 732998772231 | S/S TRPL RNG SCP | 1 | $19.99 | BLUE | LARGE | KAREN SCTT MS | KAREN SCOTT-MMG |
| 733001311911 | SHAWL COLLAR FLEECE | 1 | $19.99 | CHARCOAL | M | K SCOTT SPORT | KAREN SCOTT SPORT-MMG |
| 733001312161 | SHAWL COLLAR FLEECE | 1 | $19.99 | BRIGHT RED | LARGE | K SCOTT SPORT | KAREN SCOTT SPORT-MMG |
| 732999333486 | CK SOLID TIERED TANK | 1 | $29.63 | GOLD | LARGE | STY & CO MISS | STYLE & CO-MMG |
| 732999240265 | 3/4 LACE UP SPLTNK | 1 | $17.99 | MEDIUM RED | XL | KAREN SCTT MS | KAREN SCOTT-MMG |
| 732999240326 | 3/4 LACE UP SPLTNK | 1 | $17.99 | BRGHT PINK | XL | KAREN SCTT MS | KAREN SCOTT-MMG |
| 732999240319 | 3/4 LACE UP SPLTNK | 1 | $17.99 | BRGHT PINK | LARGE | KAREN SCTT MS | KAREN SCOTT-MMG |
| 732998894568 | S/S EYLT SHLDR VNK | 1 | $17.99 | WHITE | M | KAREN SCTT MS | KAREN SCOTT-MMG |
| 732998894773 | S/S EYLT SHLDR VNK | 1 | $17.99 | DARKPURPLE | 2XL | KAREN SCTT MS | KAREN SCOTT-MMG |
| 732999095483 | S/S WOVEN JHNNY COLR | 1 | $17.99 | NAVY | M | KAREN SCTT MS | KAREN SCOTT-MMG |
| 732999095490 | S/S WOVEN JHNNY COLR | 1 | $17.99 | NAVY | LARGE | KAREN SCTT MS | KAREN SCOTT-MMG |
| 732998976226 | ELB SLD BTNCK DRESS | 1 | $24.99 | LT/PAS ORG | LARGE | K SCOTT SPORT | KAREN SCOTT SPORT-MMG |
| 732999682676 | SS PT JQD MEDALL LEI | 1 | $27.38 | BRIGHTBLUE | LARGE | JM COLL MISSY | JM COLLECTION-MMG |
| 732999671953 | 3/4 JQD RAQUEL RAIN | 1 | $29.63 | BRGHT PINK | XL | JM COLL MISSY | JM COLLECTION-MMG |
| 732999675029 | 3/4 R/S PT MEMP STRI | 1 | $21.99 | MED GREEN | XL | JM COLL MISSY | JM COLLECTION-MMG |
| 732995768718 | CK ONE PKT BO SLVLSS BASIC | 1 | $9.99 | NAVY | XS | STY & CO MISS | STYLE & CO-MMG |
| 732998257417 | CK PRINT SCPNK TEE | 1 | $12.99 | BRIGHT RED | LARGE | STY & CO MISS | STYLE & CO-MMG |
| 732999593842 | CK GRAPHIC TEE | 1 | $22.13 | | XL | STY & CO MISS | STYLE & CO-MMG |
| 732998592075 | KNT STRIPE TANK | 1 | $18.38 | BLUE | XL | CHRTR CLB MIS | CHARTER CLUB-MMG |
| 732998592068 | KNT STRIPE TANK | 1 | $18.38 | BLUE | LARGE | CHRTR CLB MIS | CHARTER CLUB-MMG |
| 732999095827 | S/S SIDE BUTTON SCP | 1 | $17.99 | BLUE | XS | KAREN SCTT MS | KAREN SCOTT-MMG |
| 732999095704 | S/S SIDE BUTTON SCP | 1 | $17.99 | WHITE | XS | KAREN SCTT MS | KAREN SCOTT-MMG |
| 732999095735 | S/S SIDE BUTTON SCP | 1 | $17.99 | WHITE | LARGE | KAREN SCTT MS | KAREN SCOTT-MMG |
| 732999936809 | CK STRIPE SS CREW | 1 | $12.99 | BLUE | XL | STY & CO MISS | STYLE & CO-MMG |
| 732999527915 | CK SOLID SB HEM TANK | 1 | $12.99 | BLUE | LARGE | STY & CO MISS | STYLE & CO-MMG |
| 732999527892 | CK SOLID SB HEM TANK | 1 | $12.99 | BLUE | S | STY & CO MISS | STYLE & CO-MMG |
| 732999527977 | CK SOLID SB HEM TANK | 1 | $12.99 | DARK RED | LARGE | STY & CO MISS | STYLE & CO-MMG |
| 732996687384 | 3/4 TOSSED GIRAFFE H | 1 | $9.99 | WHITE | P/S PETITE | KAREN SCOTT P | KAREN SCOTT-MMG |
| 732996686868 | 3/4 MORCN PTCH HENLY | 1 | $9.99 | DARK BLUE | P/S PETITE | KAREN SCOTT P | KAREN SCOTT-MMG |
| 732995044065 | CK SHARKBT SOLID TEE | 1 | $12.99 | PINK | LARGE | STY & CO MISS | STYLE & CO-MMG |
| 732996306834 | IK SCPNK SL SOL TANK | 3 | $18.38 | WHITE | LARGE | STY & CO MISS | STYLE & CO-MMG |
| 732996306896 | IK SCPNK SL SOL TANK | 1 | $18.38 | MED GREEN | LARGE | STY & CO MISS | STYLE & CO-MMG |
| 732997105702 | BASIC LEGGING | 1 | $16.99 | DARK GRAY | XL | STY & CO MISS | STYLE & CO-MMG |
| 732997105672 | BASIC LEGGING | 1 | $16.99 | DARK GRAY | S | STY & CO MISS | STYLE & CO-MMG |
| 732998361275 | 3/4 HENLEY | 1 | $9.99 | DARKPURPLE | XL | KAREN SCTT MS | KAREN SCOTT-MMG |
| 732996686240 | 3/4 HENLEY | 1 | $9.99 | BEIGEKHAKI | 44 NO CUP | KAREN SCOTT P | KAREN SCOTT-MMG |
| 732996686288 | 3/4 HENLEY | 2 | $9.99 | BEIGEKHAKI | | KAREN SCOTT P | KAREN SCOTT-MMG |
| 732997308271 | LS SNOWFLAK DOT MOCK | 1 | $9.99 | DARK BLUE | | KAREN SCOTT P | KAREN SCOTT-MMG |
| 732997308394 | LS CATS AND BOWS MCK | 1 | $9.99 | MED GRAY | 44 NO CUP | KAREN SCOTT P | KAREN SCOTT-MMG |
| 732998268260 | CK SOLID BO TEE | 1 | $12.99 | MED PURPLE | XS | STY & CO MISS | STYLE & CO-MMG |
| 732998645207 | CK SOLID BO TEE | 1 | $12.99 | LT/PAS PUR | S | STY & CO MISS | STYLE & CO-MMG |
| 732997468654 | LS WASHED PETALS SCO | 1 | $9.99 | DARK BLUE | S | KAREN SCTT MS | KAREN SCOTT-MMG |
| 732996688183 | 3/4 CAMEL SHIMMER SC | 1 | $9.99 | WHITE | P/S PETITE | KAREN SCOTT P | KAREN SCOTT-MMG |
| 732997153703 | 3/4 GARND LUX SCOOP | 1 | $9.99 | NAVY | P/S PETITE | KAREN SCOTT P | KAREN SCOTT-MMG |
| 732998983361 | CUTOUT TANK | 1 | $9.99 | BLUE | XS | KAREN SCTT MS | KAREN SCOTT-MMG |
| 733001274513 | CK SOLID LS CREW | 1 | $12.99 | LT/PASPINK | M | STY & CO MISS | STYLE & CO-MMG |
| 733001274391 | CK SOLID LS CREW | 1 | $12.99 | MED PURPLE | M | STY & CO MISS | STYLE & CO-MMG |
| 732996687704 | 3/4 SCOOP | 1 | $9.99 | | | KAREN SCOTT P | KAREN SCOTT-MMG |
| 732996687513 | 3/4 SCOOP | 1 | $9.99 | BEIGEKHAKI | 44 NO CUP | KAREN SCOTT P | KAREN SCOTT-MMG |
| 732998034223 | S/S PIQUE POLO | 1 | $9.99 | BLUE | LARGE | KAREN SCTT MS | KAREN SCOTT-MMG |
| 732998739869 | 3/4 CLDSHLDR SLD RS | 1 | $21.99 | BRIGHT RED | M | JM COLL MISSY | JM COLLECTION-MMG |
| 732995283426 | SS SKNNY STRP VNCK | 1 | $12.99 | MEDIUM RED | S | CL-MBRAND | MAISON JULES-MMG |
| 732996642307 | LS SCOOP | 1 | $9.99 | WHITE | S | KAREN SCTT MS | KAREN SCOTT-MMG |
| 732996642819 | LS SCOOP | 1 | $9.99 | BLUE | XL | KAREN SCTT MS | KAREN SCOTT-MMG |
| 689886134186 | SLV MOSAIC CHIF CROP JS | 1 | $148.00 | BLUE | 6 | BTR TRND DRES | VINCE CAMUTO/G-III APPAREL GROUP |
| 193768612476 | S/L WEEPING WILLOWS BELT | 1 | $139.00 | BLUE | 4 P | CAR CL PETITE | VINCE CAMUTO PETITES/BERNARD CHAUS |
| 193768612490 | S/L WEEPING WILLOWS BELT | 1 | $139.00 | BLUE | 8 P | CAR CL PETITE | VINCE CAMUTO PETITES/BERNARD CHAUS |
| 193768612513 | S/L WEEPING WILLOWS BELT | 1 | $139.00 | BLUE | 12 P | CAR CL PETITE | VINCE CAMUTO PETITES/BERNARD CHAUS |
| 193768612506 | S/L WEEPING WILLOWS BELT | 2 | $139.00 | BLUE | 10 P | CAR CL PETITE | VINCE CAMUTO PETITES/BERNARD CHAUS |
| 193768612469 | S/L WEEPING WILLOWS BELT | 1 | $139.00 | BLUE | 2 P | CAR CL PETITE | VINCE CAMUTO PETITES/BERNARD CHAUS |
| 732999642540 | BASC DNM JKT TIE DYE | 1 | $48.00 | MEDIUM RED | M | ST&CO DEN MIS | STYLE & CO-EDI/JONES APPAREL GROUP |
| 732999495788 | KNT SL STRPE JMPSUIT | 2 | $67.13 | BLUE | S | CHRTR CLB MIS | CHARTER CLUB-MMG |
| 732999495771 | KNT SL STRPE JMPSUIT | 1 | $67.13 | BLUE | XS | CHRTR CLB MIS | CHARTER CLUB-MMG |
| 732999495795 | KNT SL STRPE JMPSUIT | 1 | $67.13 | BLUE | M | CHRTR CLB MIS | CHARTER CLUB-MMG |
| 733001330691 | R DELANCEY STRAIGHT | 1 | $69.50 | BLUE | SQUARE 18 | INC DENIM | INC-MMG-EDI/JONES APPAREL GROUP |
| 733001212447 | PULL ON JEGGING | 1 | $69.50 | CHARCOAL | SQUARE 18 | INC DENIM | INC-MMG-EDI/JONES APPAREL GROUP |
| 733001212461 | PULL ON JEGGING | 1 | $69.50 | CHARCOAL | 2 S | INC DENIM | INC-MMG-EDI/JONES APPAREL GROUP |
| 732999313174 | CROCHET INSET CARDI | 1 | $44.63 | DARK BLUE | M | JM COLL MISSY | JM COLLECTION-MMG |
| 732999313006 | CROCHET INSET CARDI | 1 | $44.63 | BLACK | LARGE | JM COLL MISSY | JM COLLECTION-MMG |
| 492034873314 | PANTS - NON-DENIM | 1 | $49.99 | NO COLOR | M | THREDUP | THREDUP INC |
| 732999278145 | SOLID GZ LACE DRESS | 1 | $44.63 | LT BEIGE | XS | JM COLL MISSY | JM COLLECTION/PROTREND |
| 732999844524 | HAVANA BAY SMCKD TOP | 1 | $40.88 | BRIGHTBLUE | M | JM COLL MISSY | JM COLLECTION-MMG |
| 732999844586 | HAVANA BAY SMCKD TOP | 1 | $40.88 | LT/PAS PUR | M | JM COLL MISSY | JM COLLECTION-MMG |
| 732999375110 | WVN RTB CRCL PRNT SH | 1 | $52.13 | DARK PINK | 2XL | CHRTR CLB MIS | CHARTER CLUB-MMG |
| 400819503639 | WOMENS APPAREL CRC | 45 | $48.00 | NO COLOR | NO SIZE | UPC DEFAULT | NON-MRCHNDSE USE ONLY |
| 732999239511 | SWT FG EMB BOAT CARD | 1 | $39.99 | BLUE | LARGE | CHRTR CLB MIS | CHARTER CLUB-MMG |
| 733001525486 | CK WHIMSY SWEATSHIRT | 1 | $37.13 | BLUE | 2XL | STY & CO MISS | STYLE & CO-MMG |
| 492034872768 | PANTS - DENIM | 1 | $34.99 | NO COLOR | M | THREDUP | THREDUP INC |
| 492034311267 | SWEATERS | 1 | $34.99 | NO COLOR | M | THREDUP | THREDUP INC |
| 733001313885 | FB STRIPE 2FER PULL | 1 | $24.99 | NAVY | M | K SCOTT SPORT | KAREN SCOTT SPORT-MMG |
| 733001313908 | FB STRIPE 2FER PULL | 1 | $24.99 | NAVY | LARGE | K SCOTT SPORT | KAREN SCOTT SPORT-MMG |
| 733001313953 | FB STRIPE 2FER PULL | 1 | $24.99 | MEDIUM RED | M | K SCOTT SPORT | KAREN SCOTT SPORT-MMG |
| 733001313847 | FB STRIPE 2FER PULL | 1 | $24.99 | MED GRAY | XL | K SCOTT SPORT | KAREN SCOTT SPORT-MMG |
| 732999194377 | ZIG ZAG CARGO SHORT | 1 | $34.88 | LT/PAS YEL | 14 | STY & CO MISS | STYLE & CO-MMG |
| 733001321767 | CK CHIFFON HEM | 1 | $25.88 | LT/PAS RED | S | STY & CO MISS | STYLE & CO-MMG |
| 733001323266 | CK CHIFFON HEM | 1 | $25.88 | YELLOW | 2XL | STY & CO MISS | STYLE & CO-MMG |
| 733001321750 | CK CHIFFON HEM | 1 | $25.88 | LT/PAS RED | XS | STY & CO MISS | STYLE & CO-MMG |
| 732999300075 | KNT SLVLESS SLD TOP | 1 | $37.13 | BLUE | S | CHRTR CLB MIS | CHARTER CLUB-MMG |
| 732999800414 | COMFORT PANT | 1 | $24.99 | | LARGE | K SCOTT SPORT | KAREN SCOTT SPORT-MMG |
| 732999800476 | COMFORT PANT | 1 | $24.99 | MEDIUM RED | LARGE | K SCOTT SPORT | KAREN SCOTT SPORT-MMG |
| 732999999477 | CK BTTN FRNT SHRTAIL | 1 | $33.38 | YELLOW | XL | STY & CO MISS | STYLE & CO-MMG |
| 732999968879 | SOLID DUSTER VEST | 1 | $23.99 | BLACK | M | KAREN SCTT MS | KAREN SCOTT-MMG |
| 492034959346 | CASUAL JACKET | 1 | $29.99 | NO COLOR | S | THREDUP | THREDUP INC |
| 733001425960 | SW CREW NECK P/O | 2 | $24.99 | PURPLE | XL | STY & CO MISS | STYLE & CO-MMG |
| 733001425946 | SW CREW NECK P/O | 1 | $24.99 | PURPLE | LARGE | STY & CO MISS | STYLE & CO-MMG |
| 733001425908 | SW CREW NECK P/O | 1 | $24.99 | PURPLE | XS | STY & CO MISS | STYLE & CO-MMG |
| 732999505326 | KNT 3/4 FLORAL VECK | 1 | $37.13 | DARK PINK | 2XL | CHRTR CLB MIS | CHARTER CLUB-MMG |
| 733001424208 | SW TURTLENECK P/O | 1 | $34.99 | MED GREEN | M | STY & CO MISS | STYLE & CO-MMG |
| 733001226215 | PLUSH SEAMFRONT CREW | 1 | $19.99 | LT/PAS PUR | XS | KAREN SCTT MS | KAREN SCOTT-EDI/BY DESIGN |
| 732999969326 | 3/4 SLV RIB BALLETNK | 1 | $21.99 | LT/PASPINK | S | KAREN SCTT MS | KAREN SCOTT-MMG |
| 733001311706 | 3/4 LACE HEM TUNIC | 1 | $21.99 | BRGHT PINK | XL | KAREN SCTT MS | KAREN SCOTT-MMG |
| 732999626779 | ELBW SLV LACE UP BT | 1 | $17.99 | | M | KAREN SCTT MS | KAREN SCOTT-MMG |
| 732999626953 | ELBW SLV LACE UP BT | 1 | $17.99 | BRGHT PINK | M | KAREN SCTT MS | KAREN SCOTT-MMG |
| 733001310013 | 3/4 SPLIT GRRMT SCP | 1 | $21.99 | MEDIUM RED | M | KAREN SCTT MS | KAREN SCOTT-MMG |
| 732999805068 | 3/4 WOVEN COLLAR PLO | 1 | $19.99 | BRGHT PINK | XL | KAREN SCTT MS | KAREN SCOTT-MMG |
| 732999505456 | KNT SL SHIP VNECK | 1 | $33.38 | BLUE | M | CHRTR CLB MIS | CHARTER CLUB-MMG |
| 733001311973 | SHAWL COLLAR FLEECE | 1 | $19.99 | WHITE | M | K SCOTT SPORT | KAREN SCOTT SPORT-MMG |
| 732999671380 | 3/4 JQD DOT SWIRLS | 1 | $29.63 | BRGHT PINK | LARGE | JM COLL MISSY | JM COLLECTION-MMG |
| 733001309543 | 3/4 LACE UP SPLTNK | 1 | $17.99 | LT/PAS RED | S | KAREN SCTT MS | KAREN SCOTT-MMG |
| 732999006946 | FLTER SLV SNCH RNG V | 1 | $17.99 | BLACK | 2XL | KAREN SCTT MS | KAREN SCOTT-MMG |
| 732999675067 | 3/4 R/S PT MEMP STRI | 1 | $21.99 | BRIGHTBLUE | M | JM COLL MISSY | JM COLLECTION-MMG |
| 732999706327 | CK PRINTED SB TANK | 1 | $12.99 | MED PINK | LARGE | STY & CO MISS | STYLE & CO-MMG |
| 732997448854 | 3/4 PORCELAIN TILE H | 1 | $9.99 | DARK BLUE | P/S PETITE | KAREN SCOTT P | KAREN SCOTT-MMG |
| 732997448878 | 3/4 PORCELAIN TILE H | 1 | $9.99 | DARK BLUE | | KAREN SCOTT P | KAREN SCOTT-MMG |
| 733001274476 | CK SOLID LS CREW | 1 | $12.99 | MED PURPLE | XL | STY & CO MISS | STYLE & CO-MMG |
| 732997154717 | LS MOCK | 1 | $9.99 | MEDIUM RED | P/S PETITE | KAREN SCOTT P | KAREN SCOTT-MMG |
| 732999646388 | 3/4 SLEEVE VNECK | 1 | $9.99 | LT/PASBLUE | XL | KAREN SCTT MS | KAREN SCOTT-MMG |
| 732999646562 | 3/4 SLEEVE VNECK | 1 | $9.99 | BRGHT PINK | XL | KAREN SCTT MS | KAREN SCOTT-MMG |