Wholesale Closeout Box Of 400-500 Pieces Of Fashion Jewelry Estimated Total Original Retail Value 1,000.00
$179.99 $99.99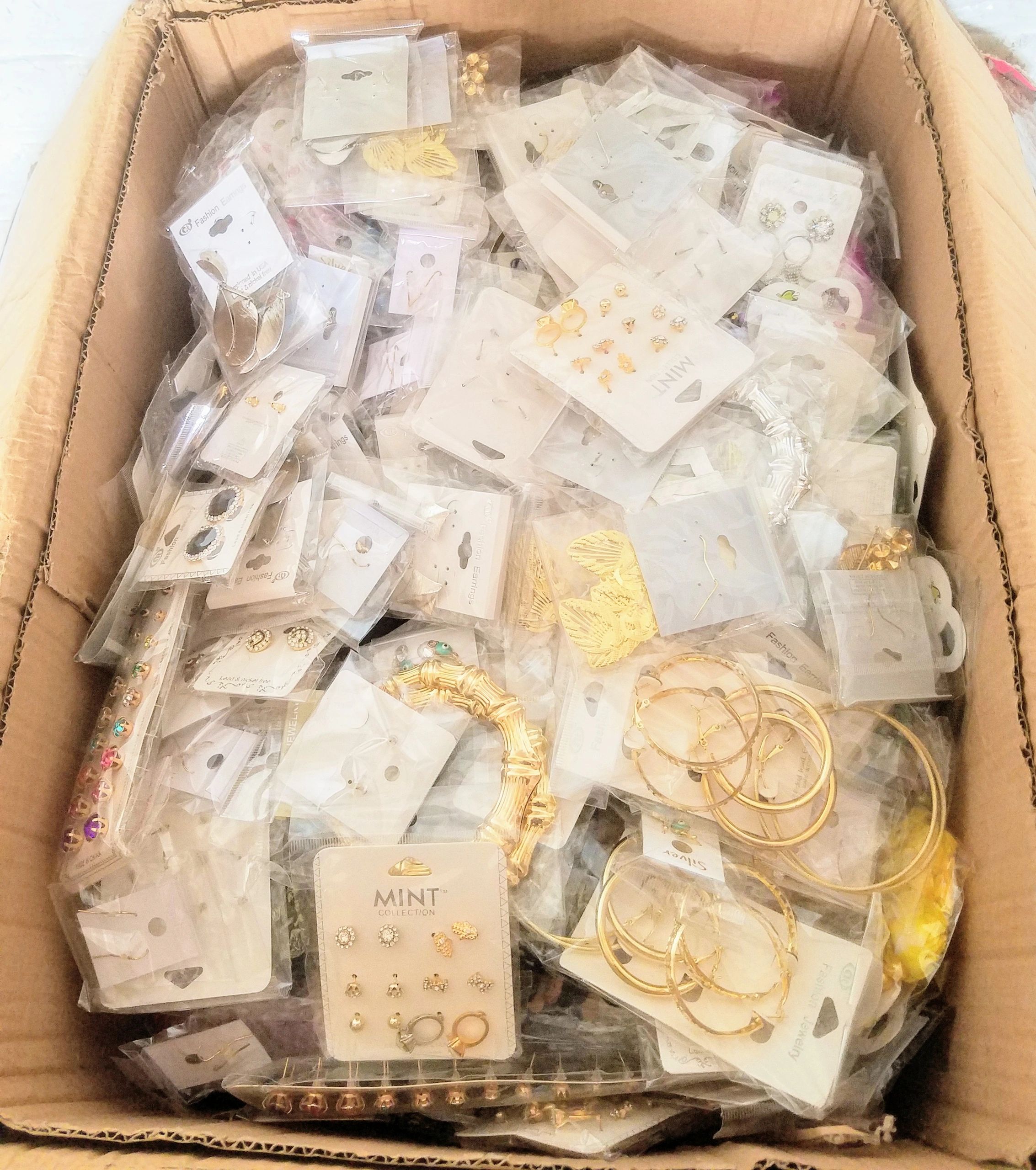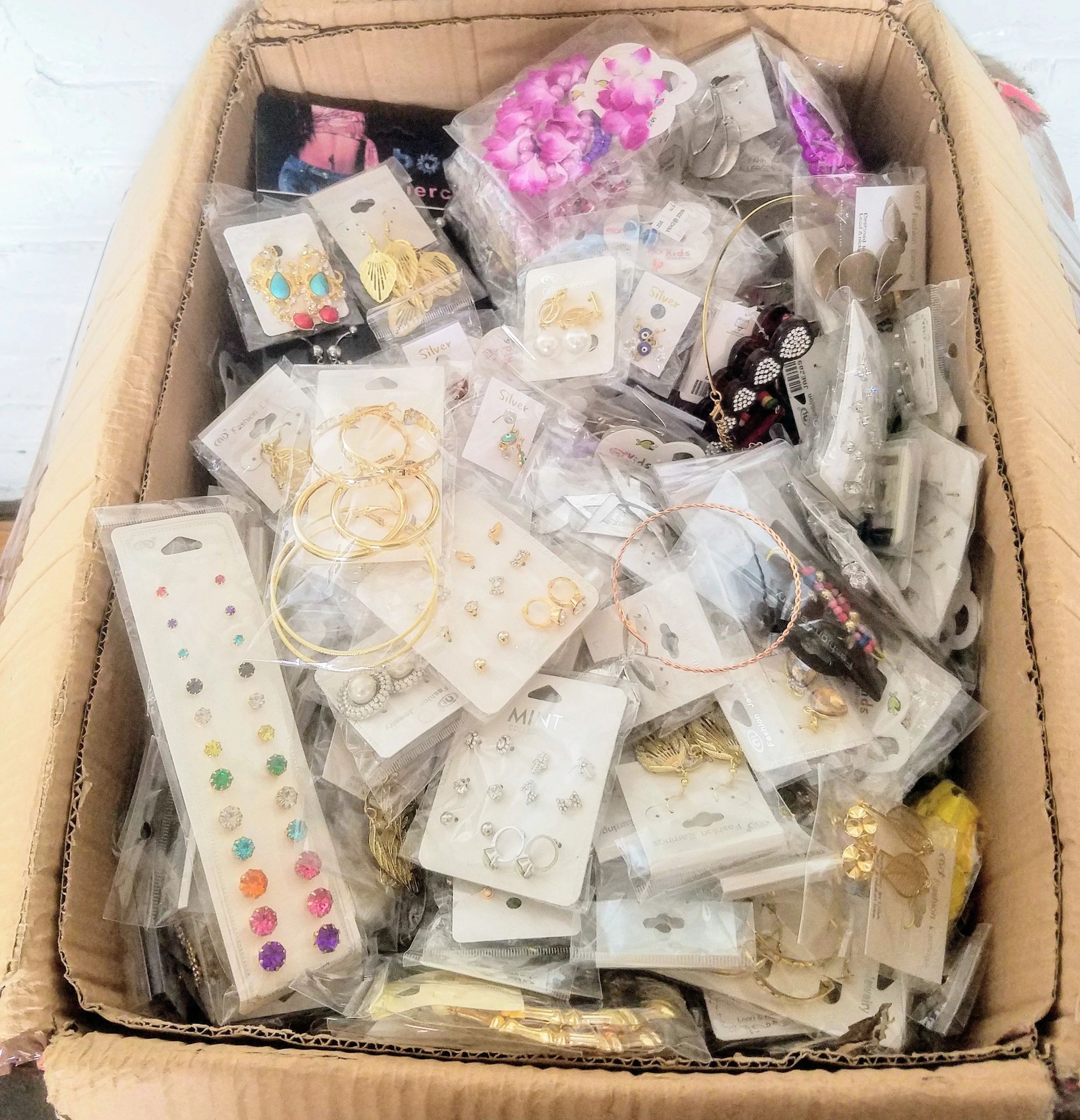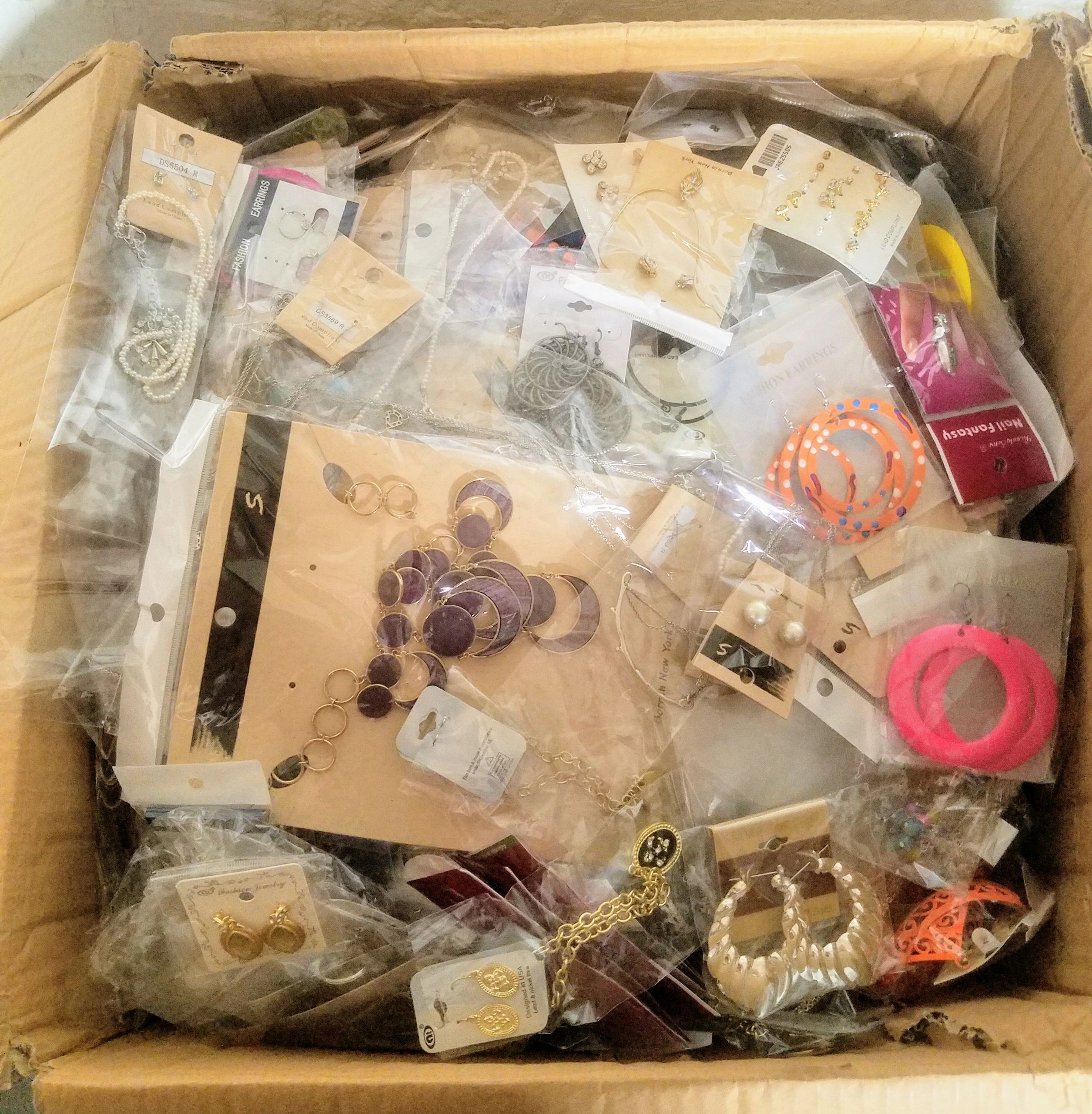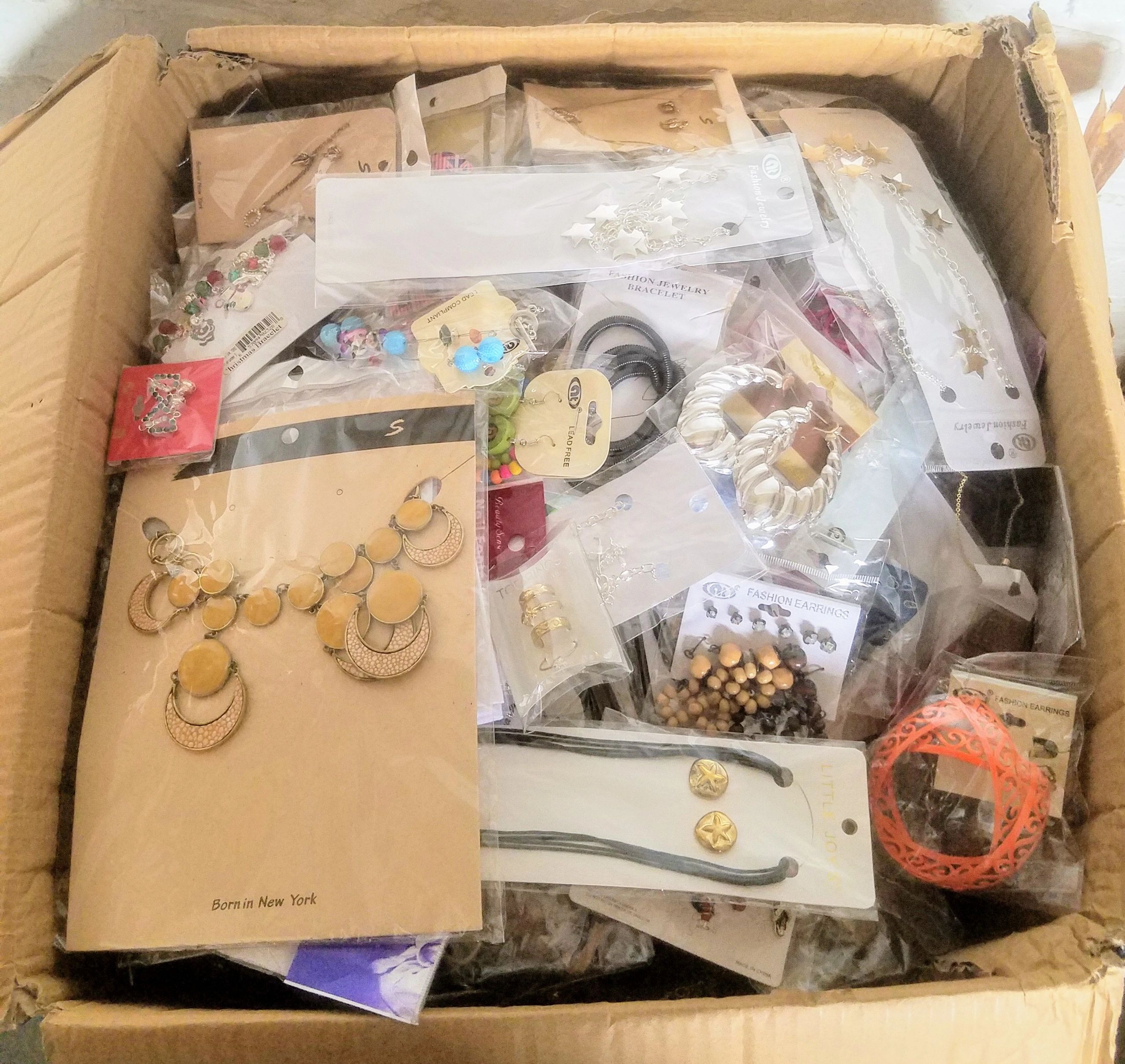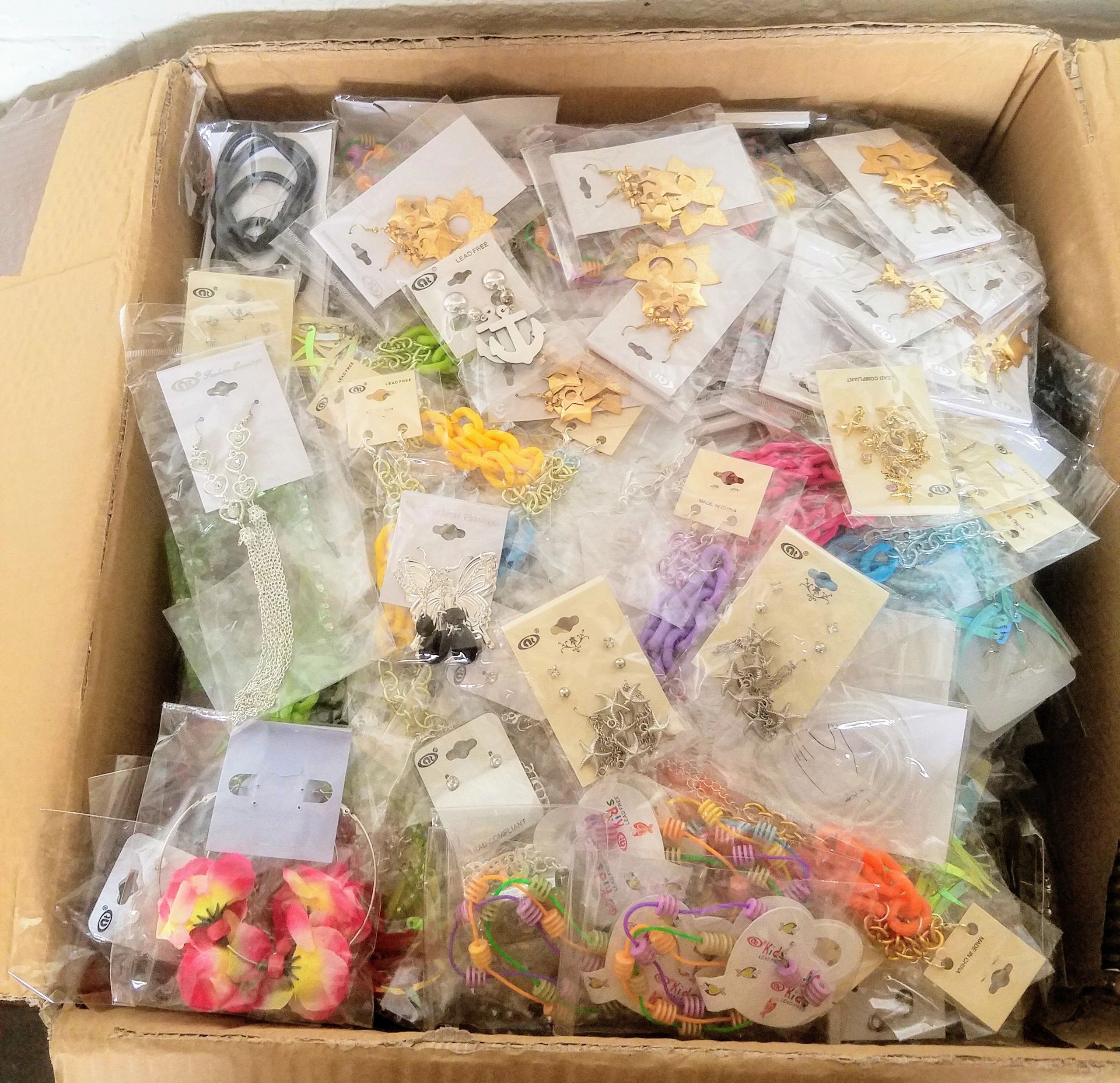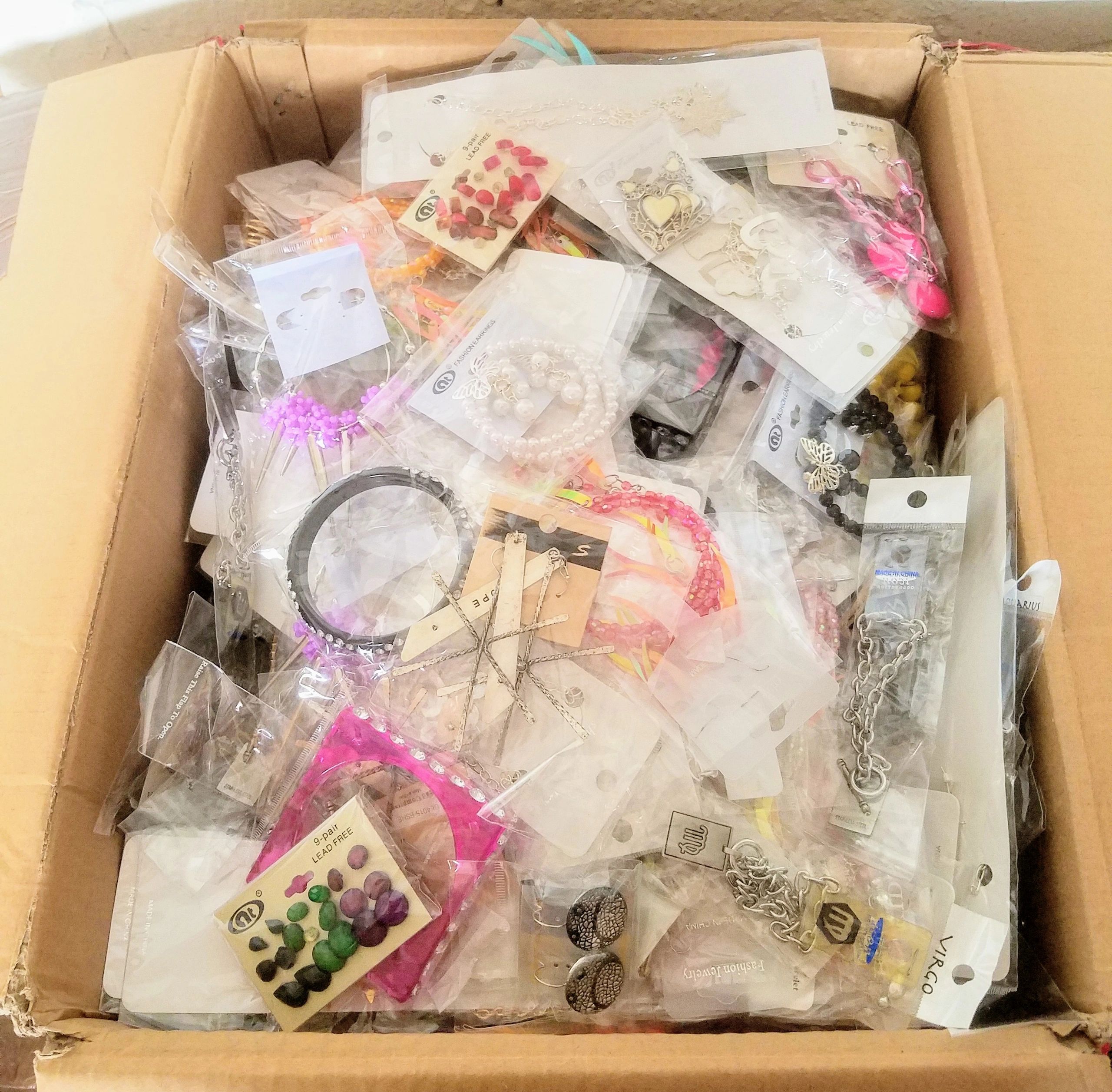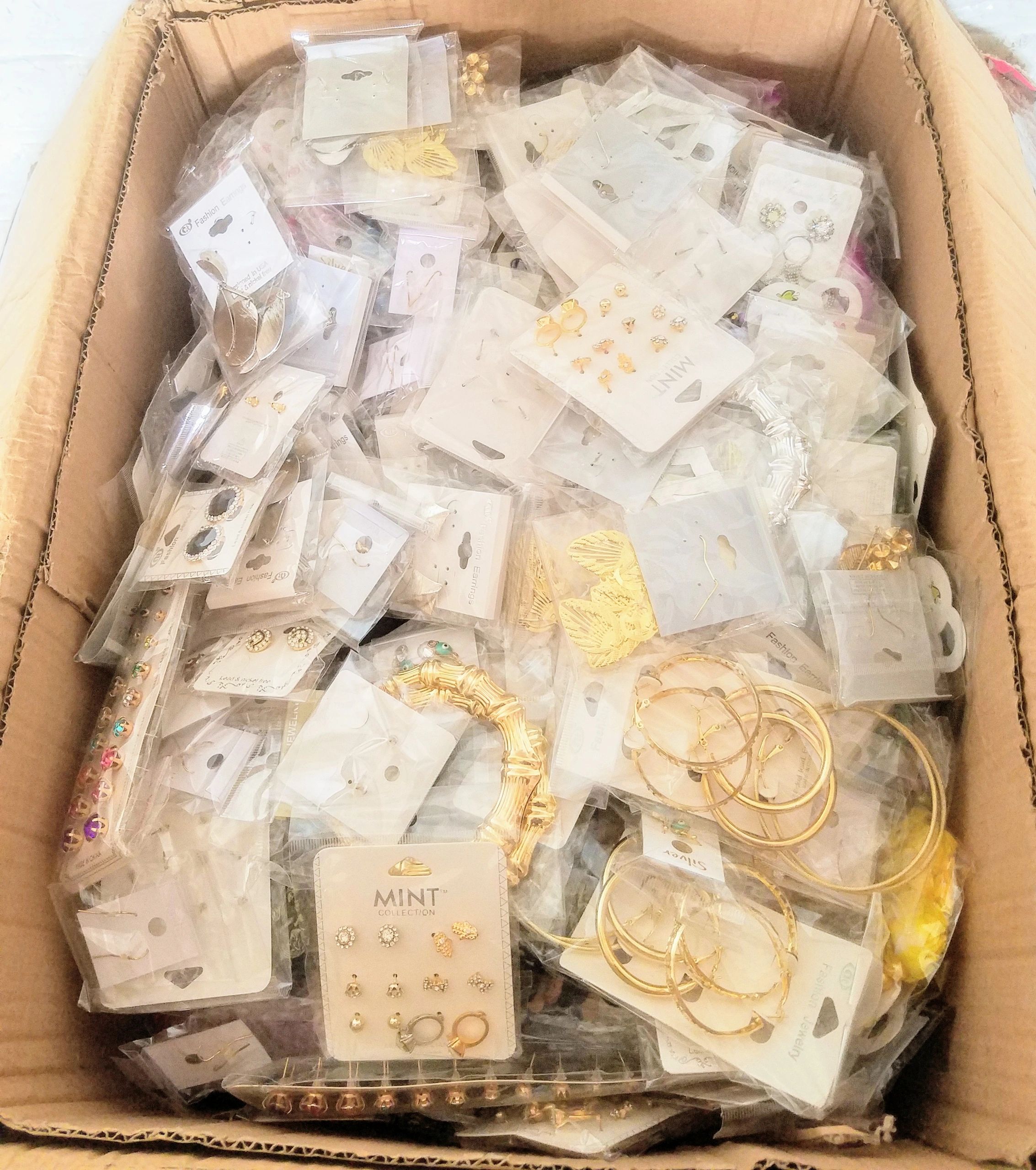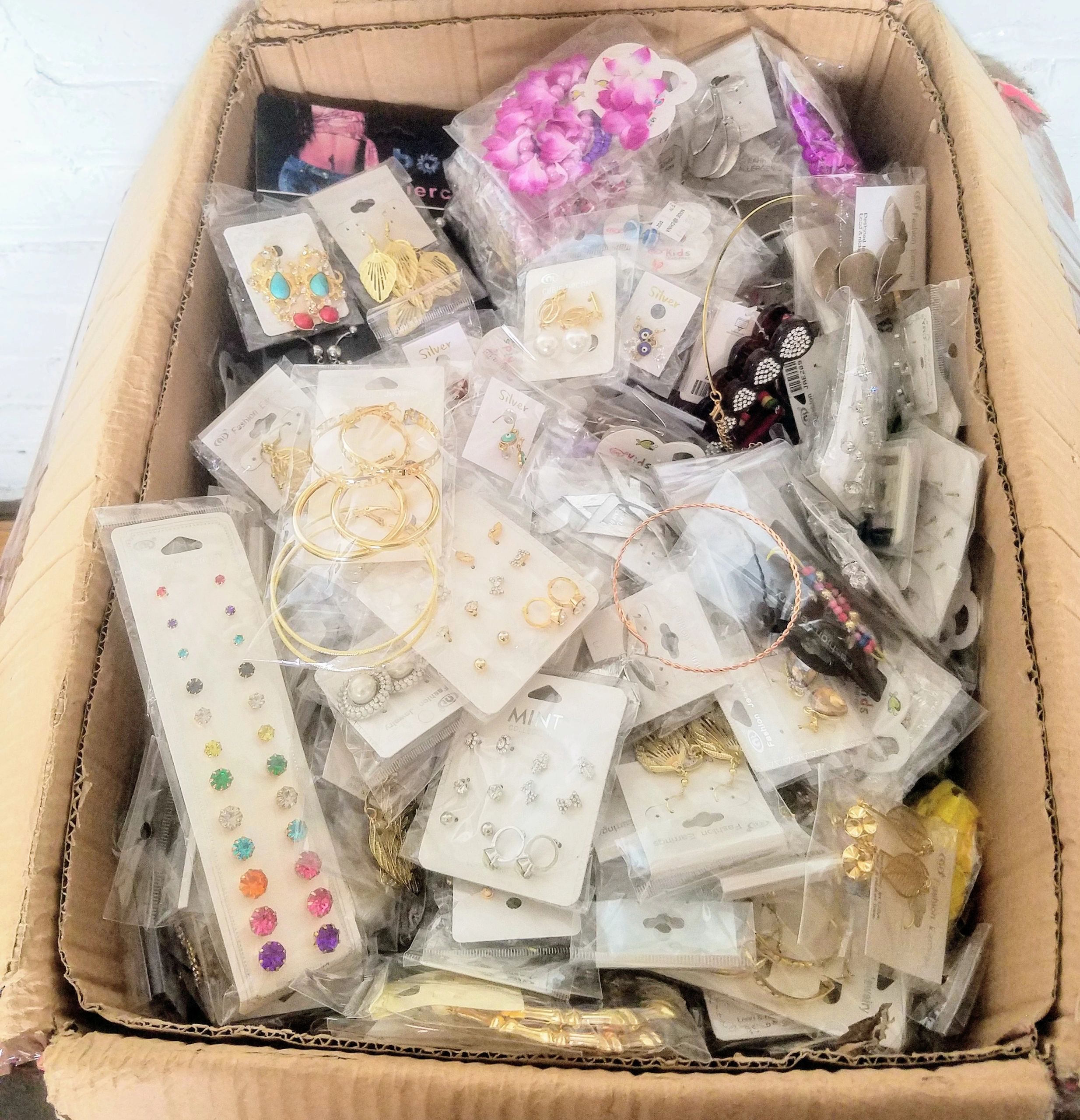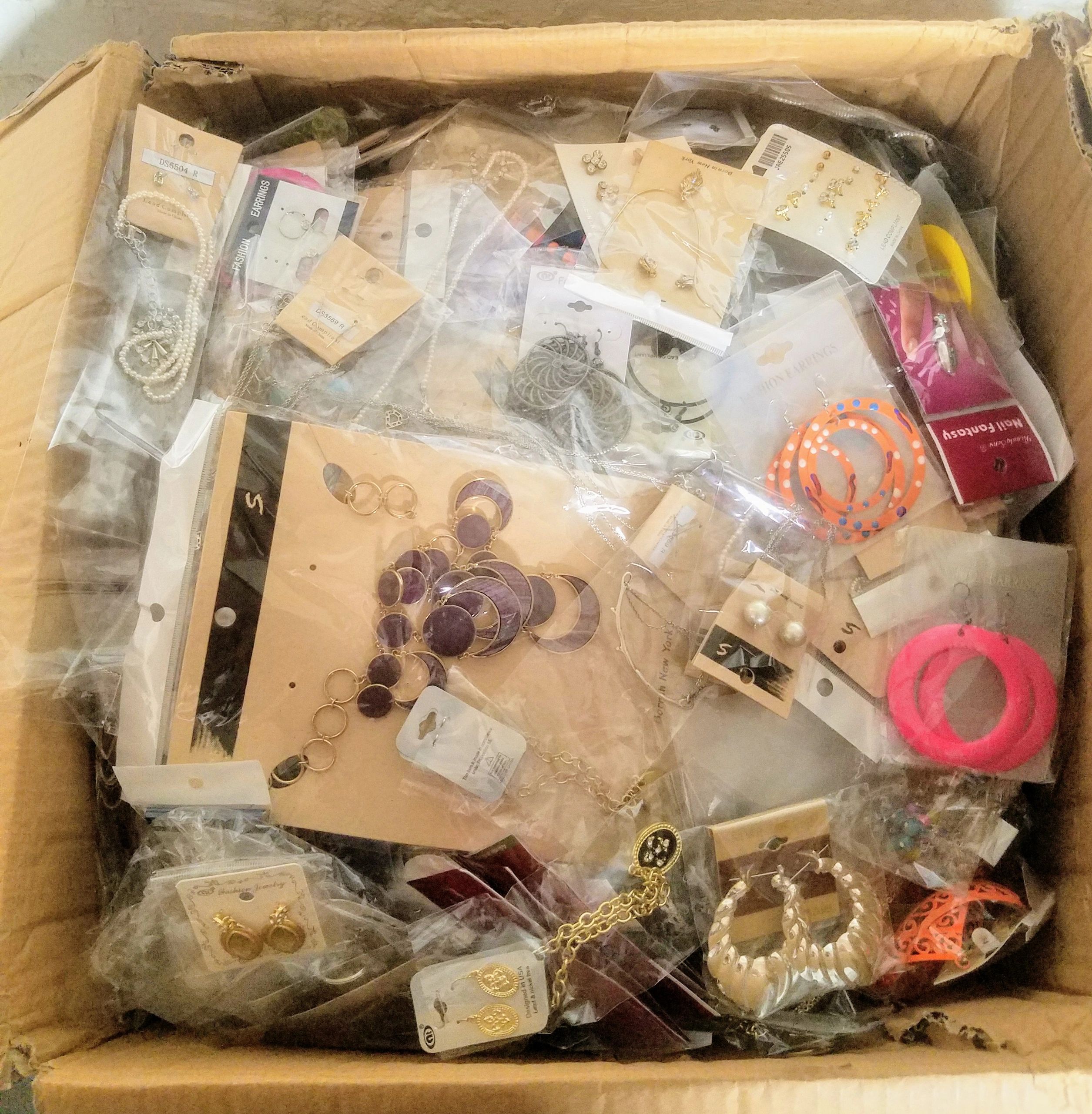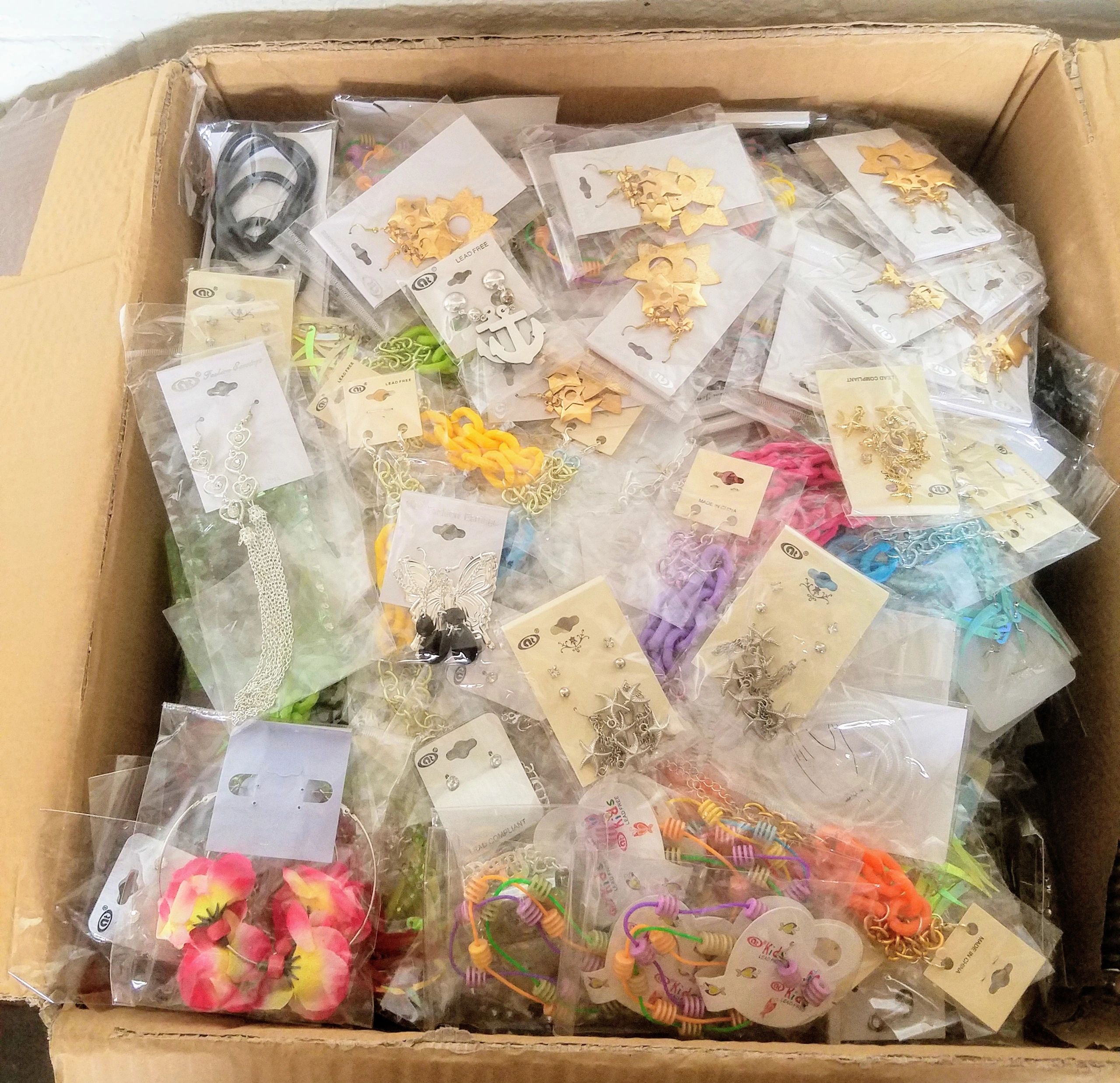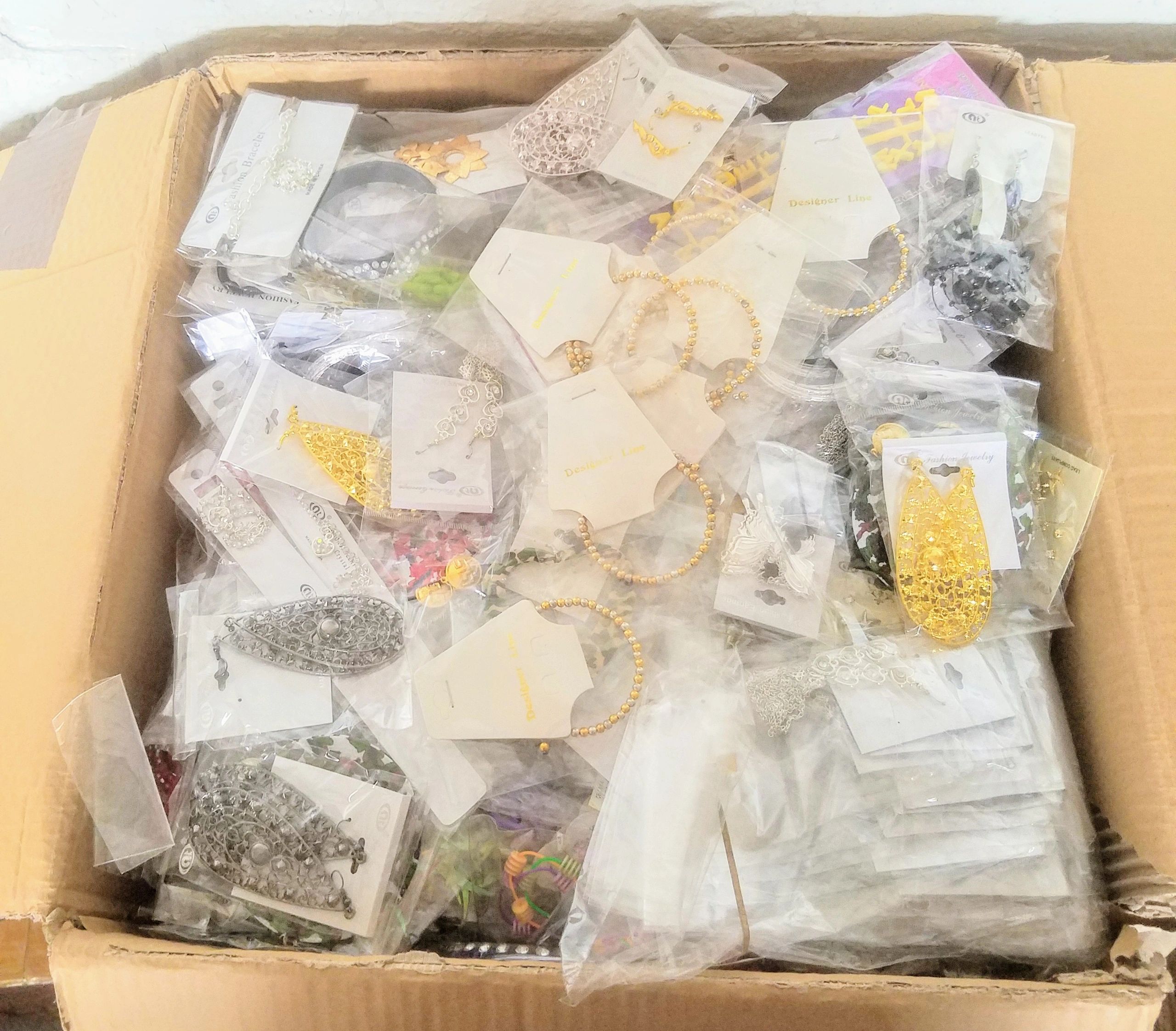 Take a look at this fantastic lot of 400-500 high quality fashion jewelry. 

The jewelry is made in China for the USA market. 
The jewelry is overstock from a well known importer that supplies many retailers throughout the United States. 
The estimated original retail value of a box is about $1,000.00
I have seen wholesalers in the New York Wholesale District charge up to $3 per piece for this type of merchandise. 
Orders are packed with an assortment, so the contents of every lot can vary.
The pictures and videos will give you a general idea of what you can expect. 
Your order will consist of a variety of items such as necklaces, rings, bracelets, pendants, earrings, and key chains.
The fashion jewelry is similar to what you will find at dollar stores, discount stores, beauty salons, and boutiques. 
Further discounts are available for volume purchases.
You can order the lot online, visit the warehouse, or send someone on your behalf. 
You can find jewelry in the boxes that can retail for $1, $2, $3, all the way up to $14.99. 
Your actual selling price will vary based on your market. 
This is an excellent impulse item for retail sales. 
You can also use the jewelry as a bonus to attract customers and increase your product sales. 
Your price is approximately only .40 per piece!