Wholesale Lot Of 100 Children's Brand Name Clothes, Shoes, And Accessories
$599.99
Wholesale Lot Of 100 Children's Brand Name Clothes, Shoes, And Accessories
The Lot Originates From Overstock From A Major American Department Store. The Lot Consists Of Brand Name, Designer, And Private Label Merchandise From A New York Based Department Store. All Of The Merchandise Is In Brand New Condition, And Includes Its Original Labels And Tags.
Manifest Appears At The Bottom Of This Page. The Manifest Will Give You An Idea Of The Type Of Items That You Can Expect In The Lot. This Lot Consists Of Spring, Summer, Fall, And Winter Clothing. You will receive a variety of different brands, styles, colors, and sizes.
This Wholesale Lot Is Idea For Boutiques, eBay Sellers, Flea Market Vendors, And Wholesalers.
You Are Buying The Clothing For A Fraction Of Its Original Retail Price.
Brands include Polo Ralph Lauren, DKNY, Disney, Tommy Hilfiger, Nautica, Levi's, Kids Headquarters, Calvin Klein, Tommy Girl, CK, First Impressions, Rare Editions, Blueberry, William Carter, Kenneth Cole, Adidas, and more.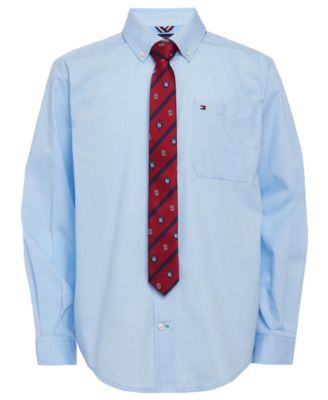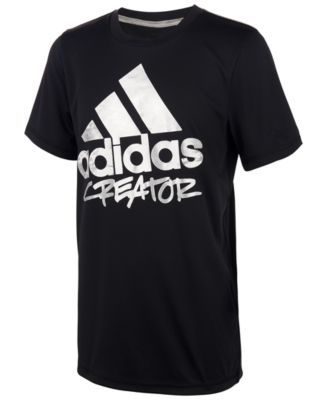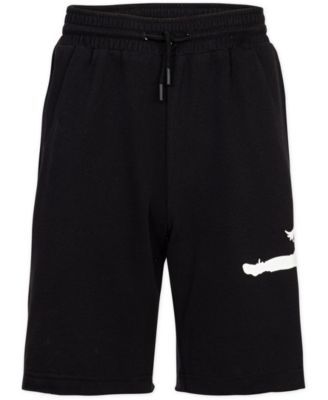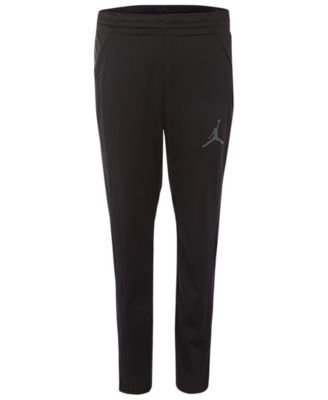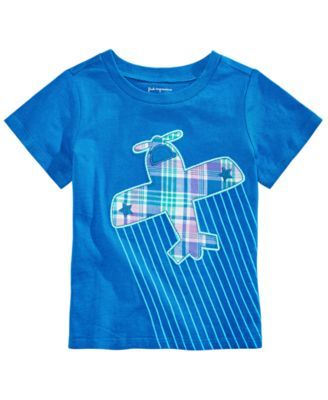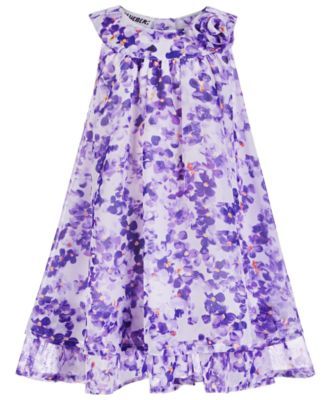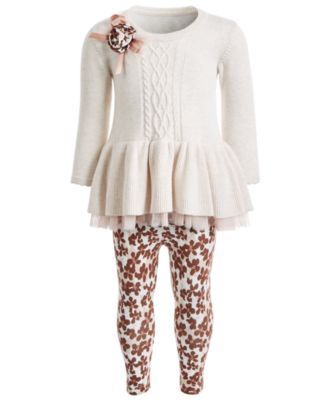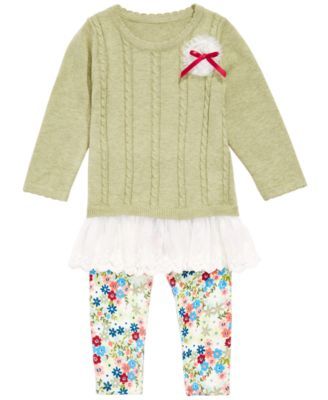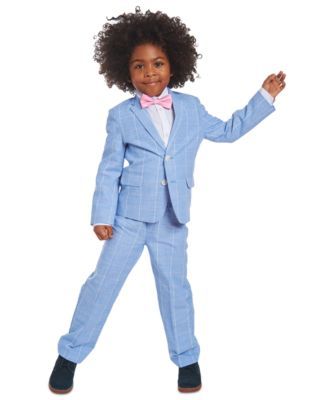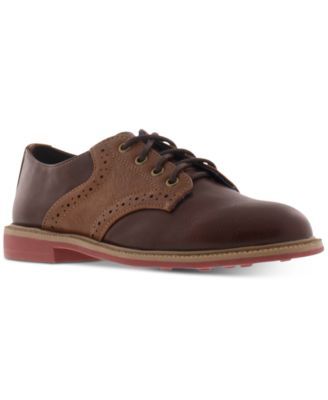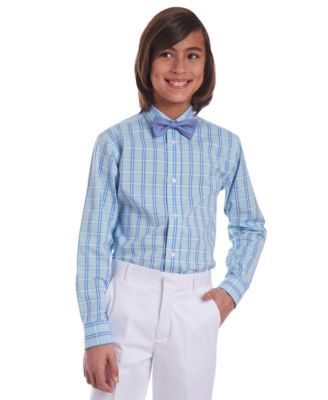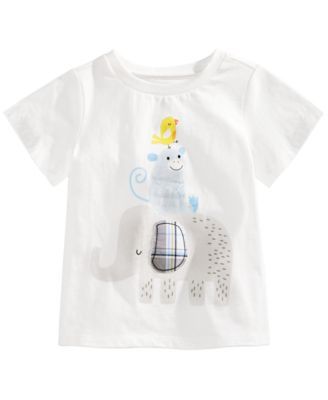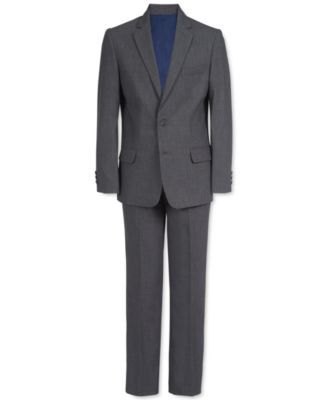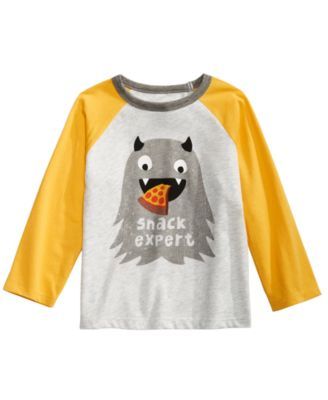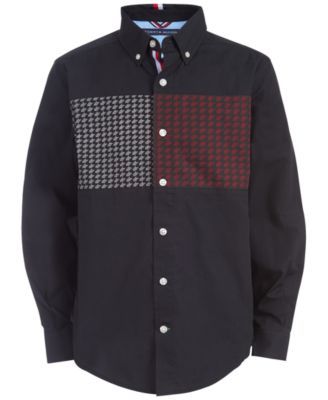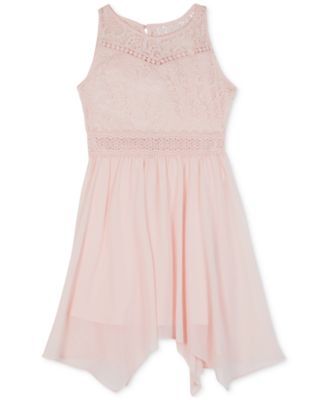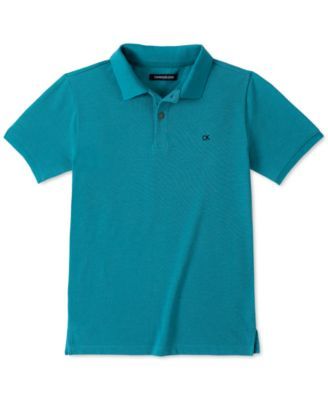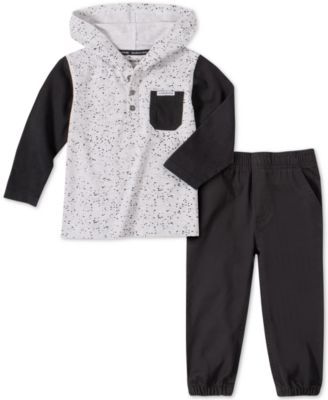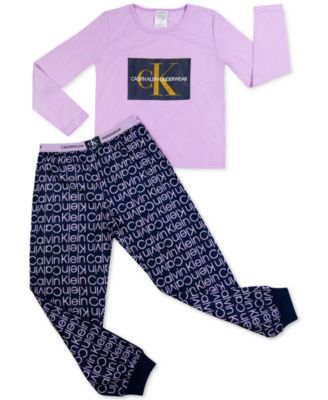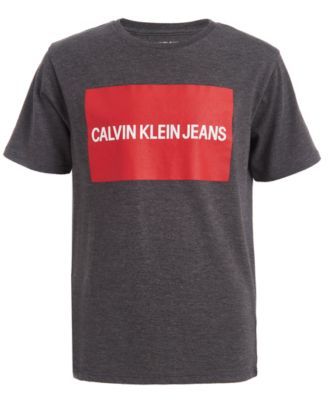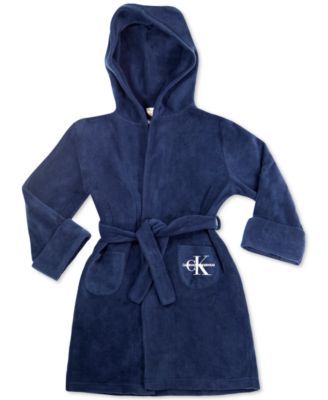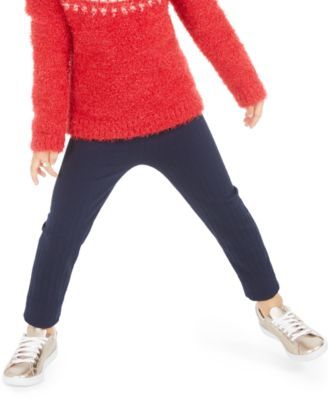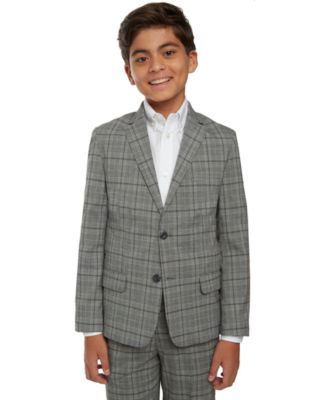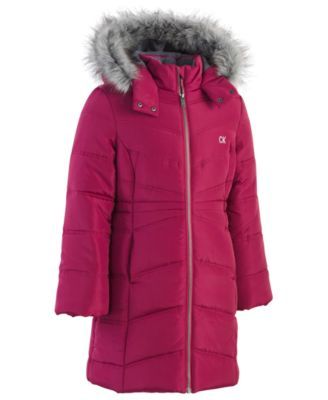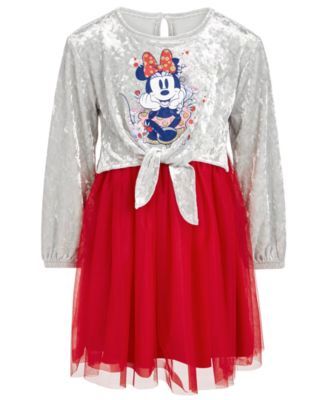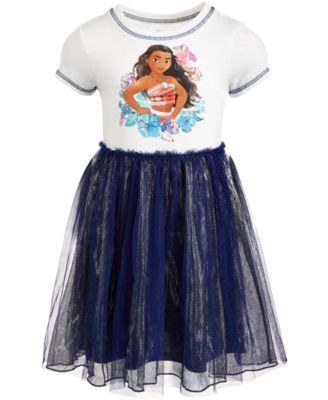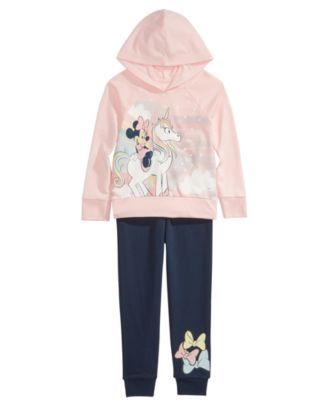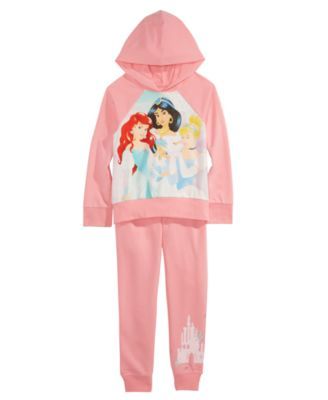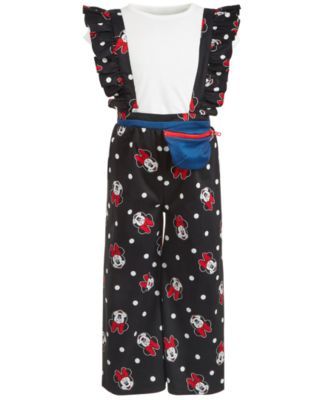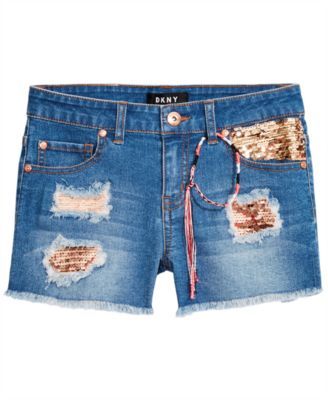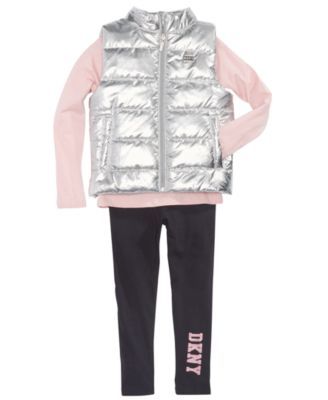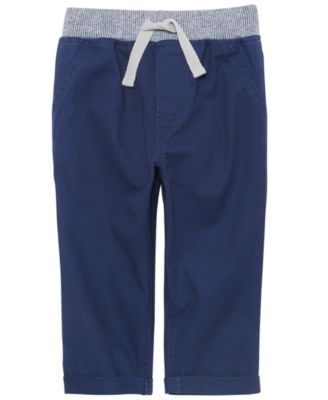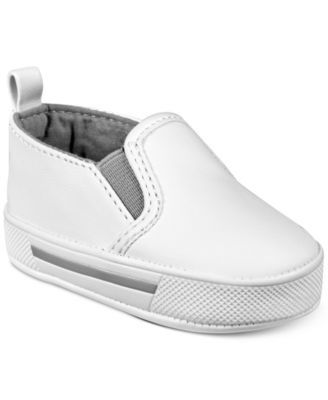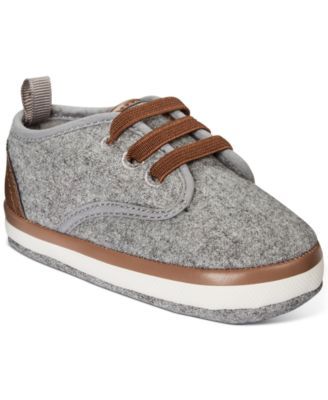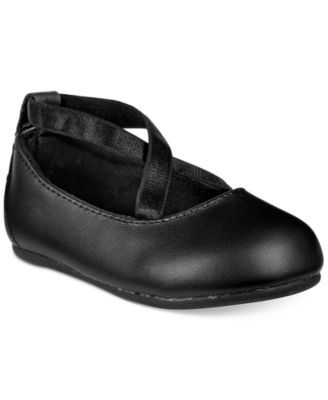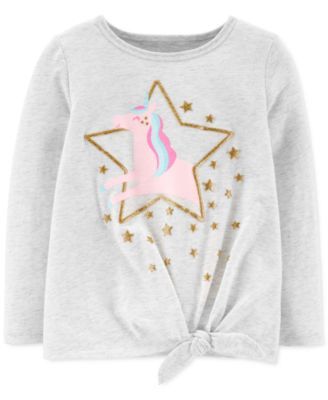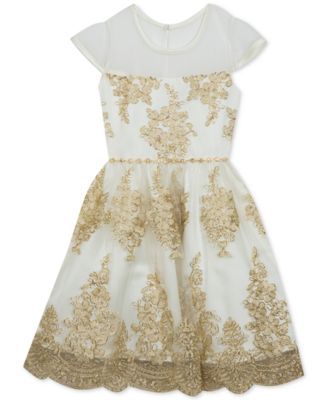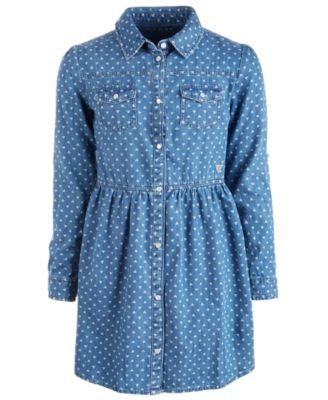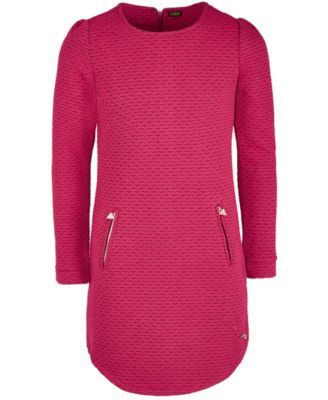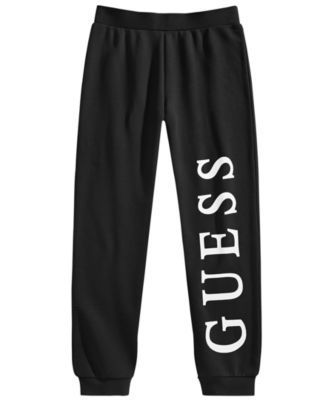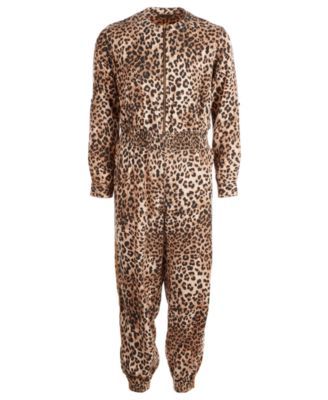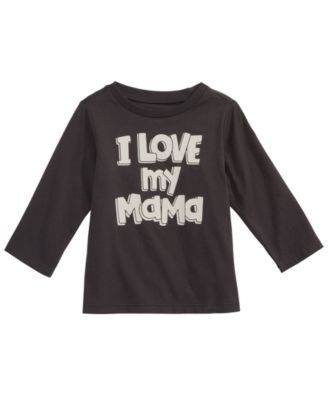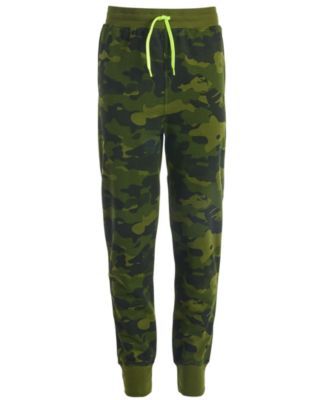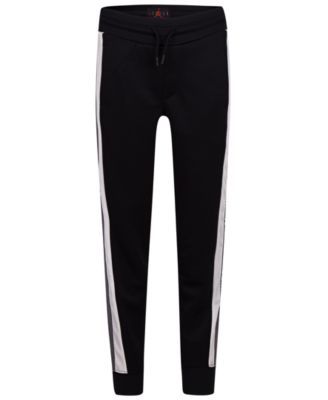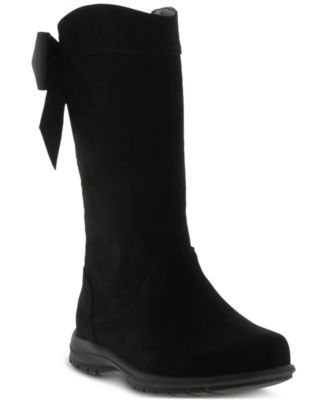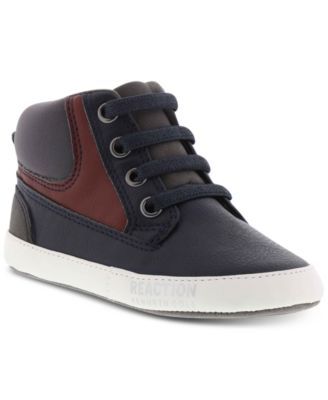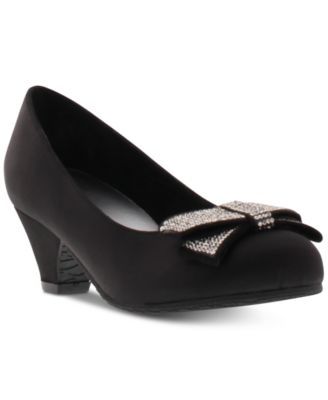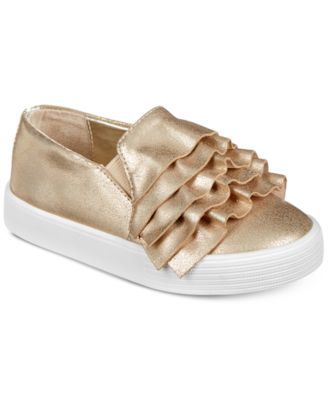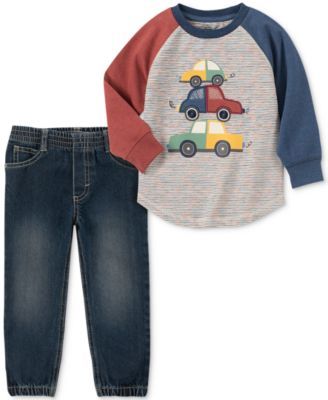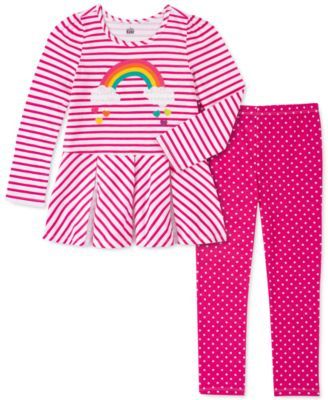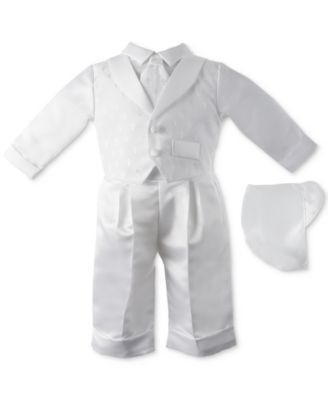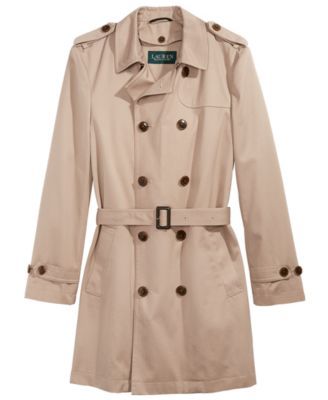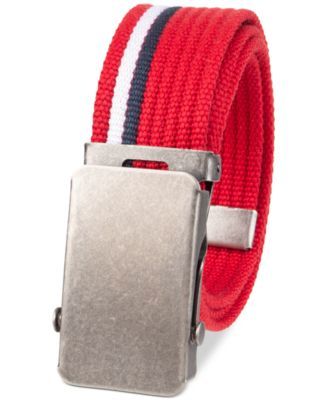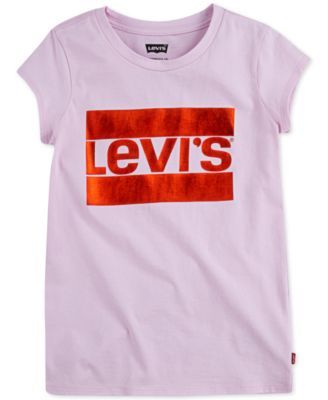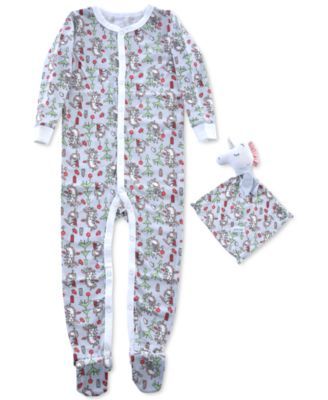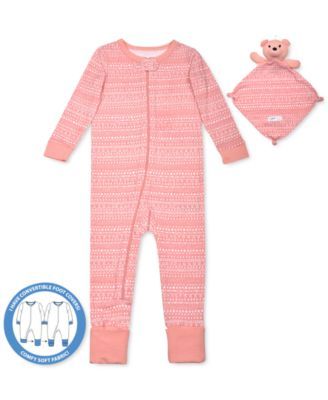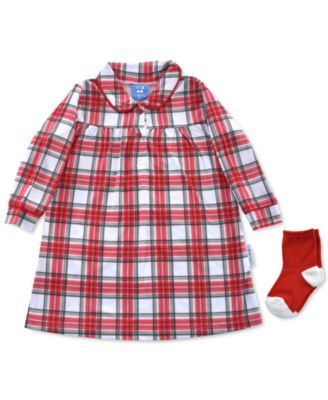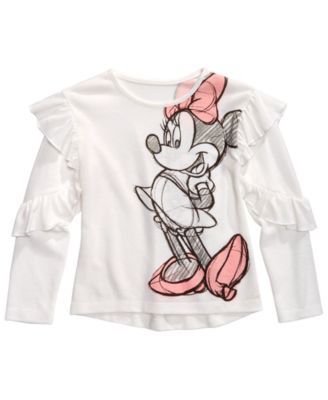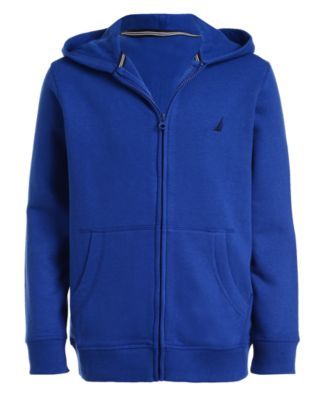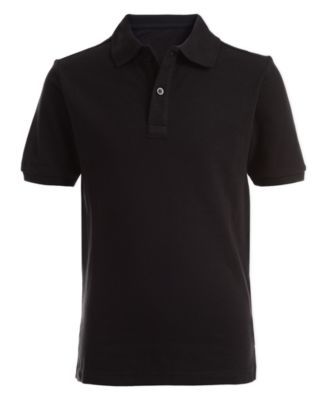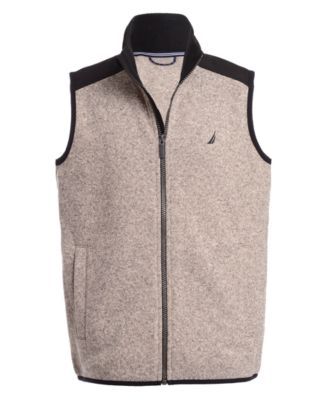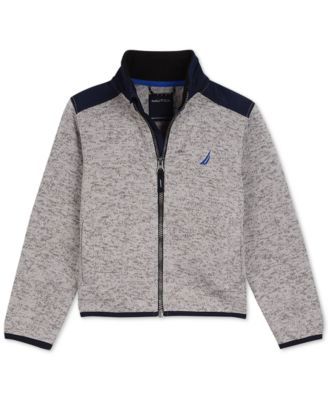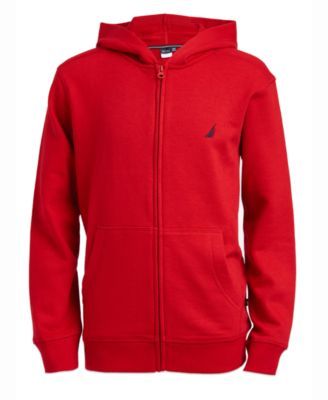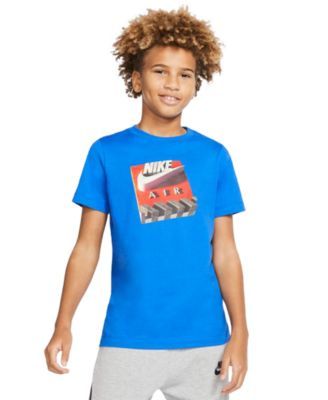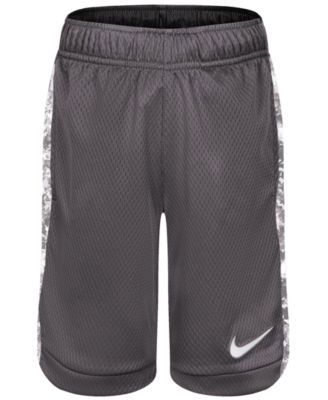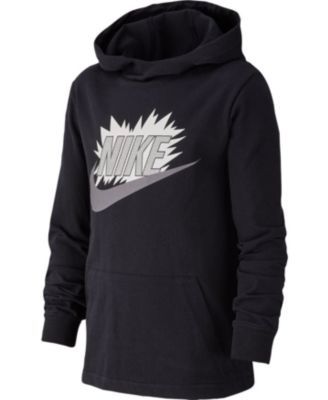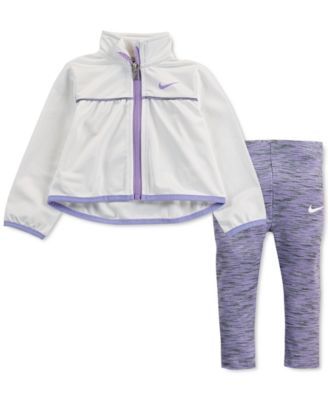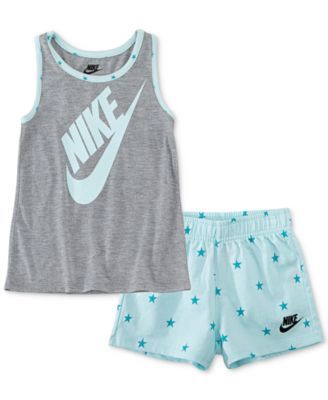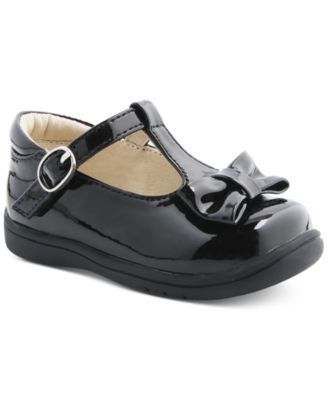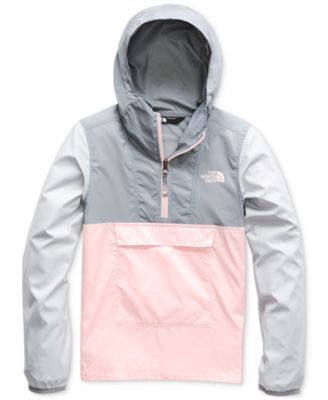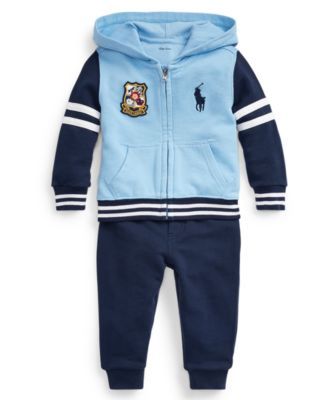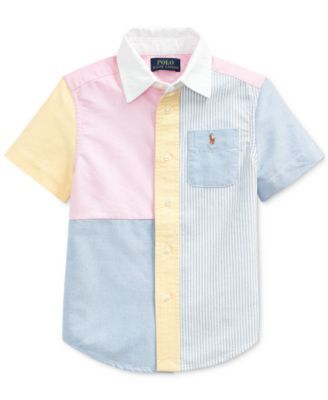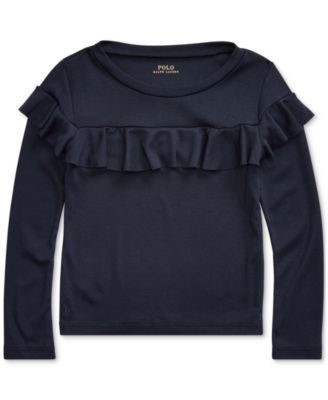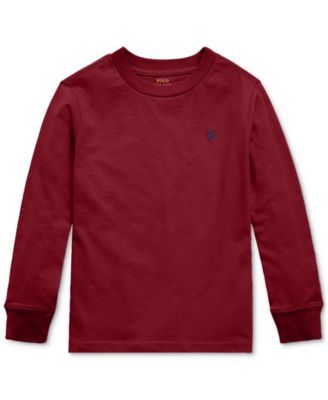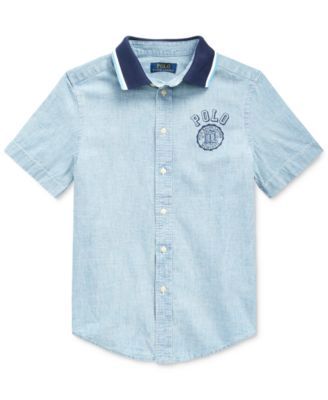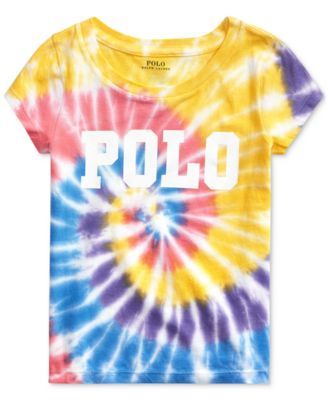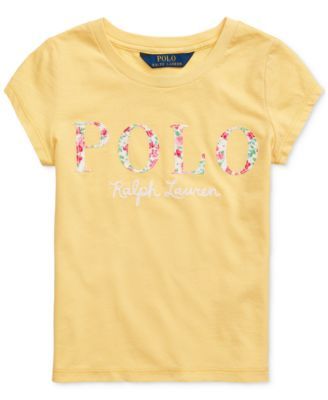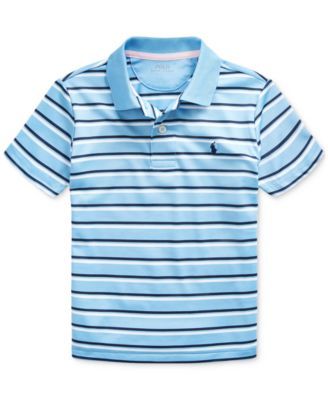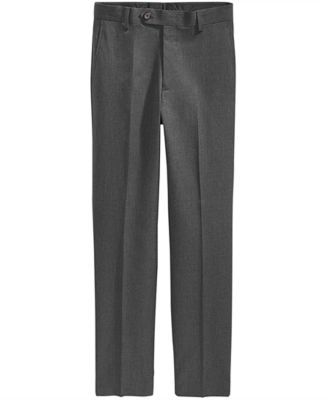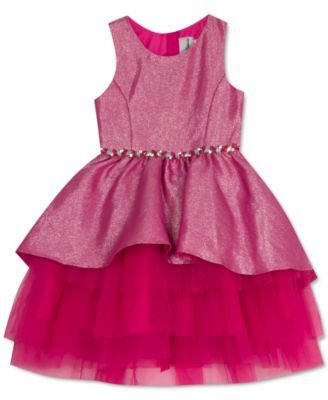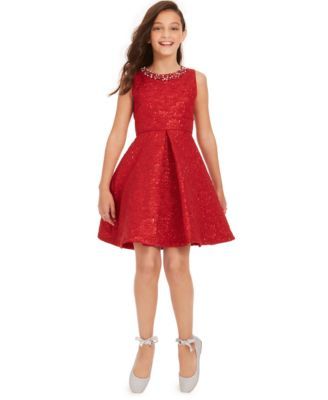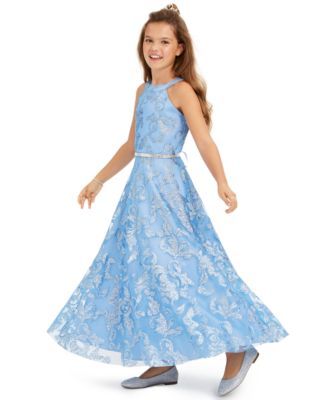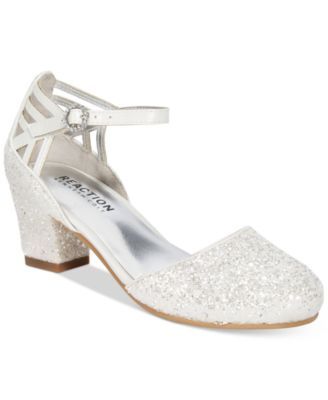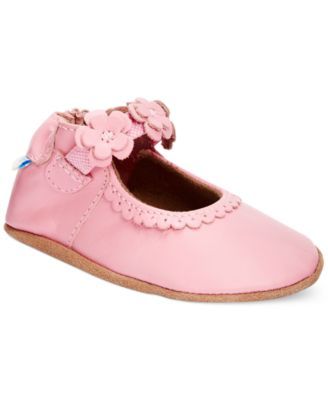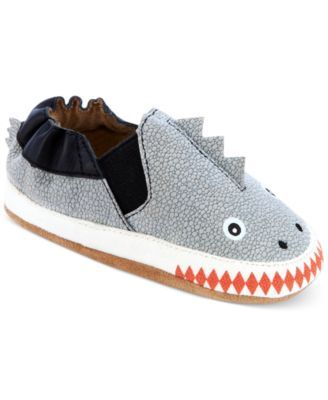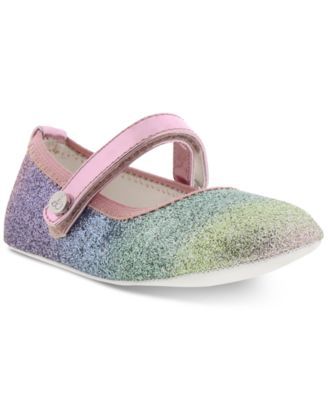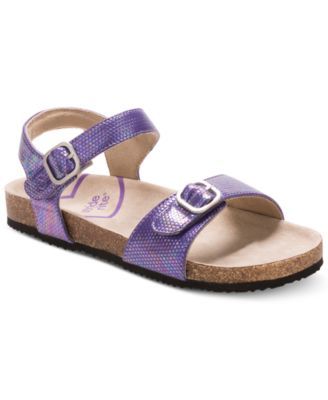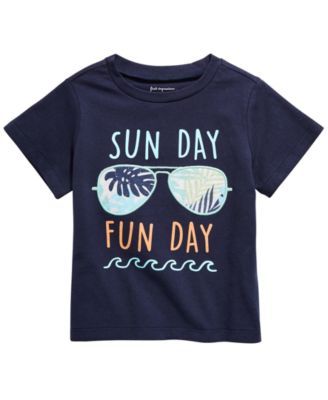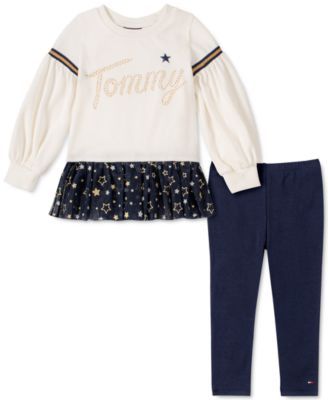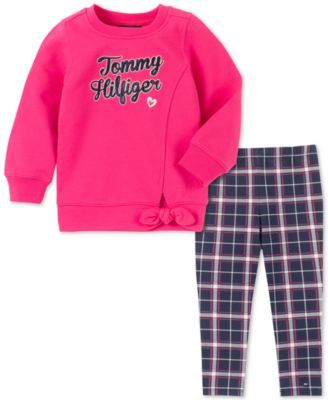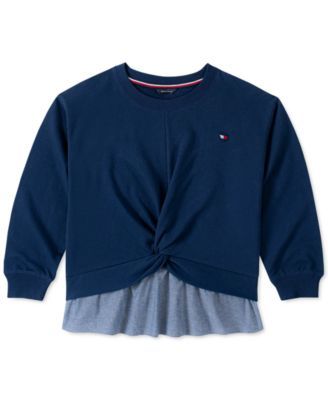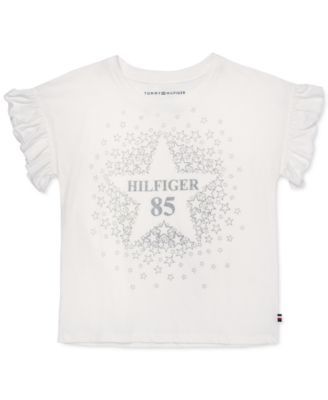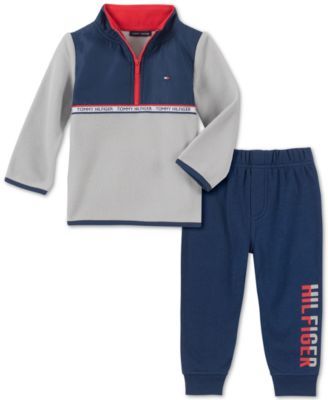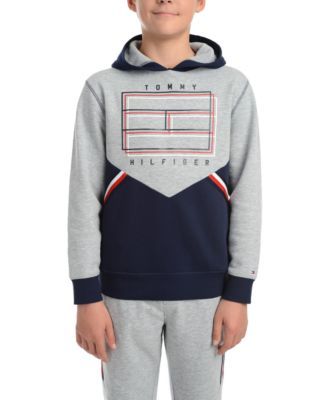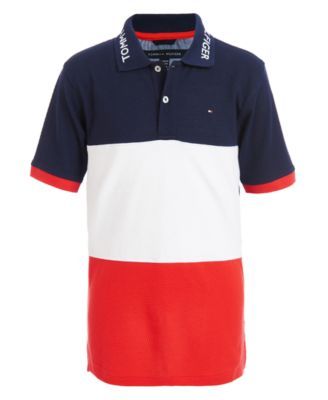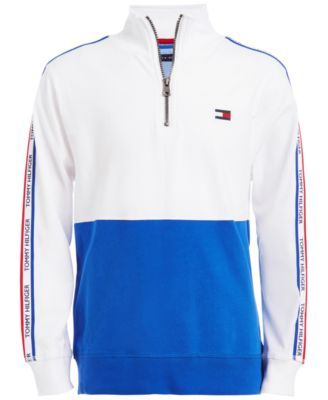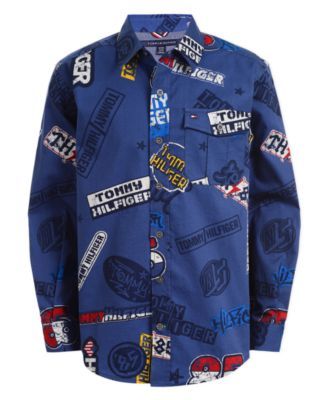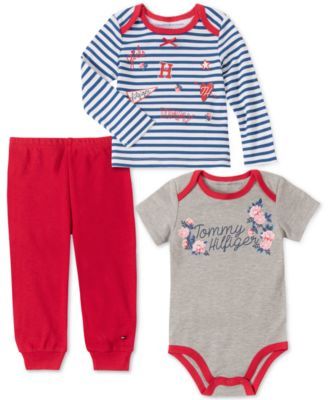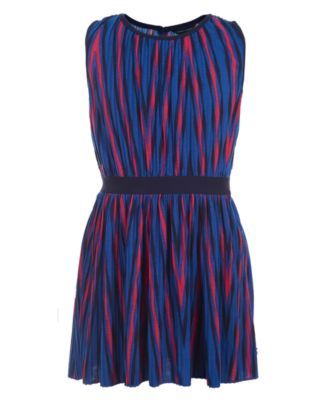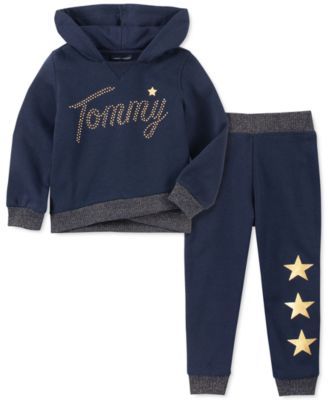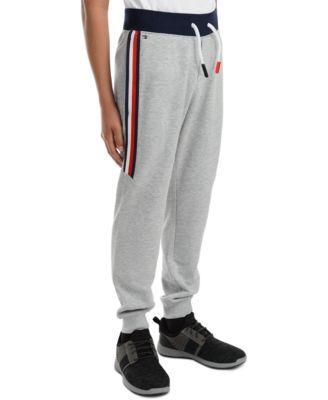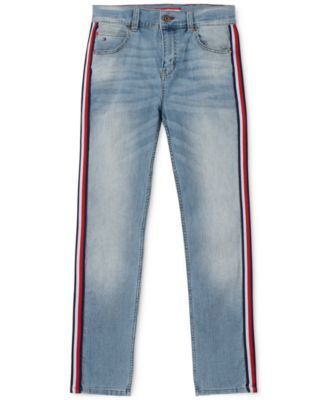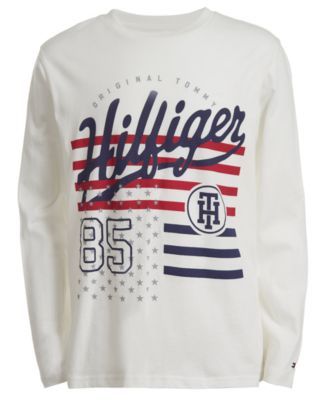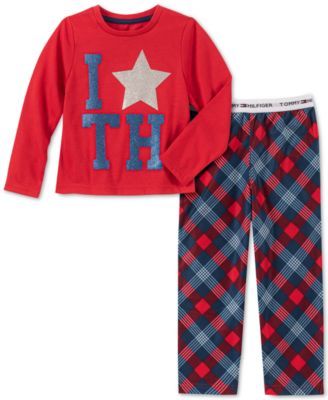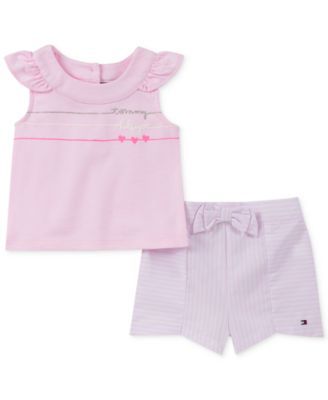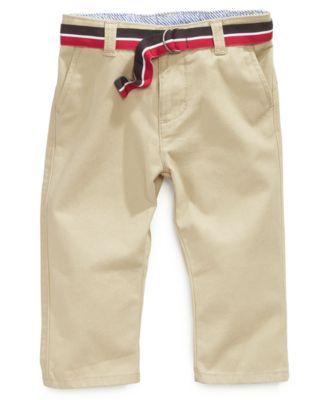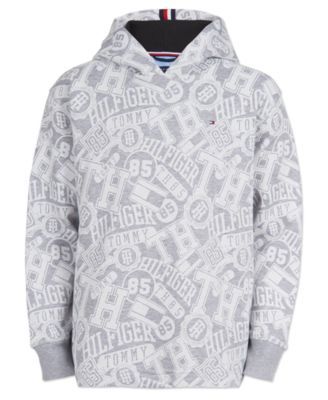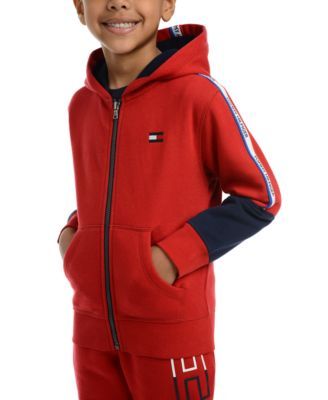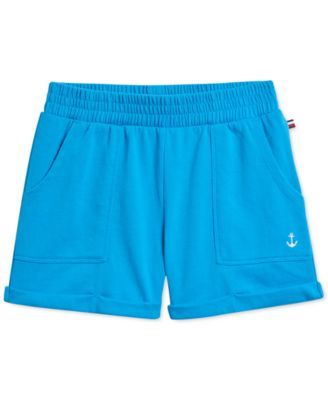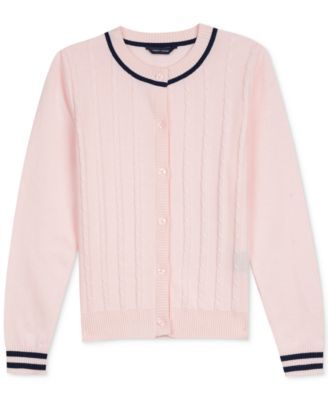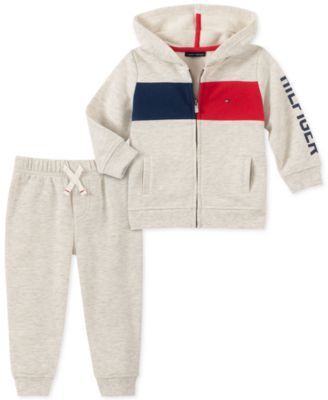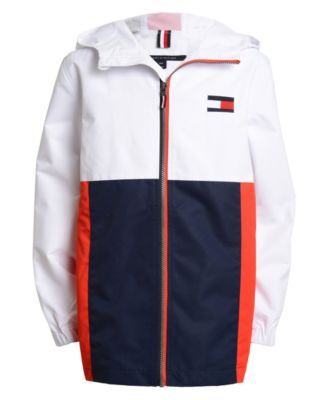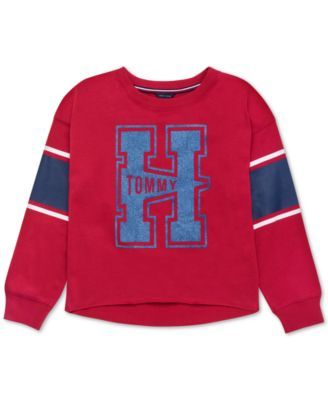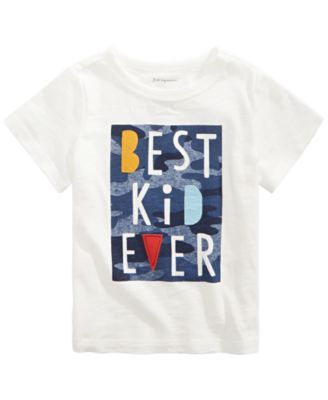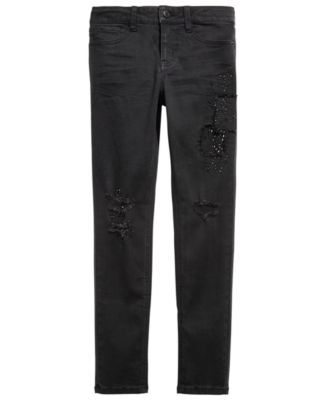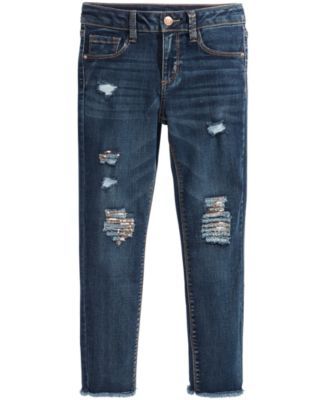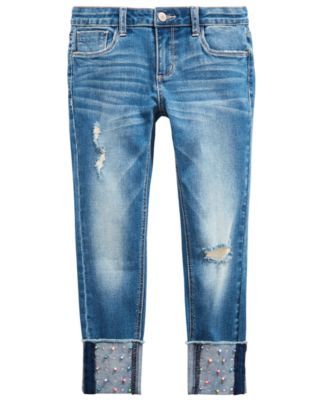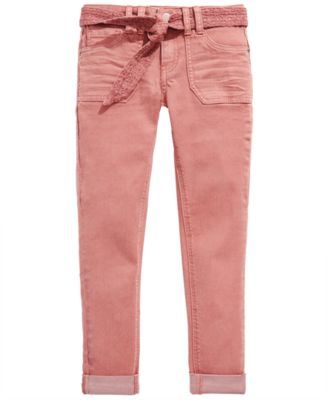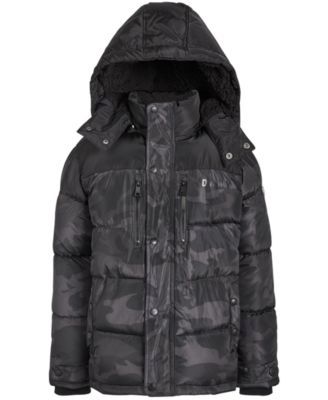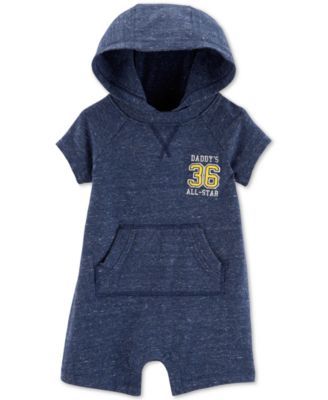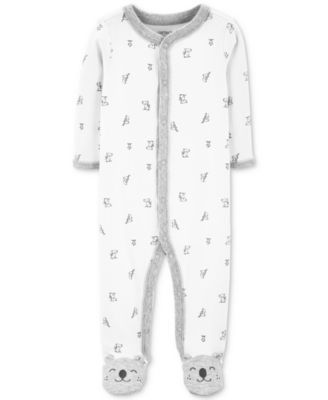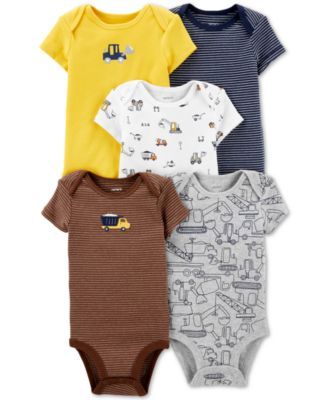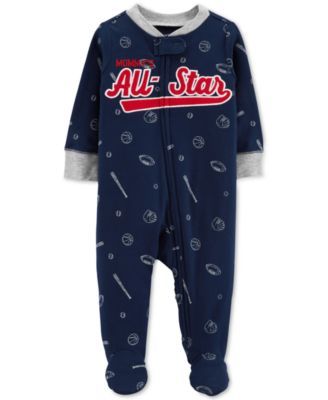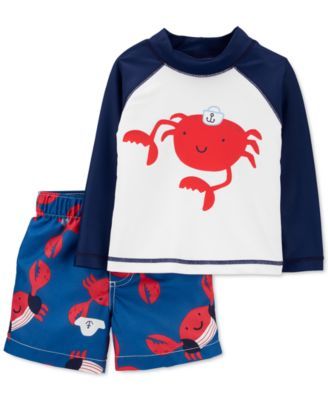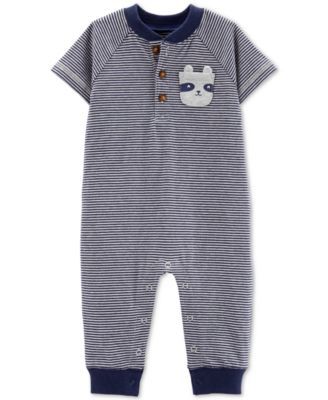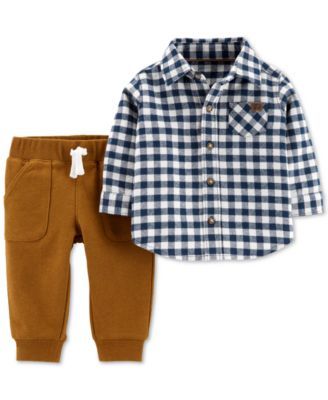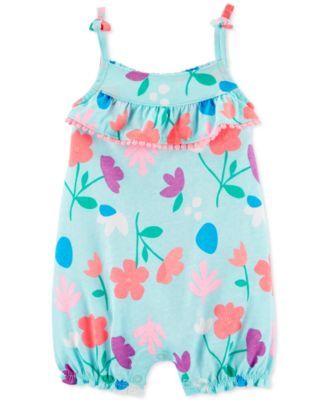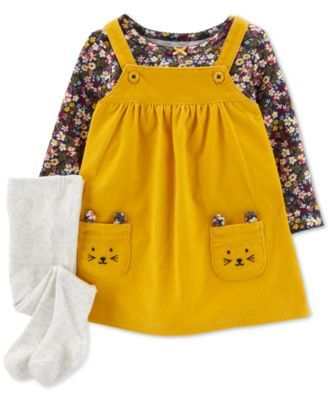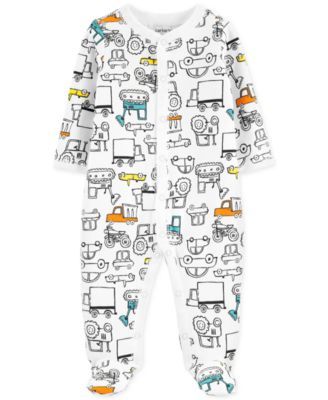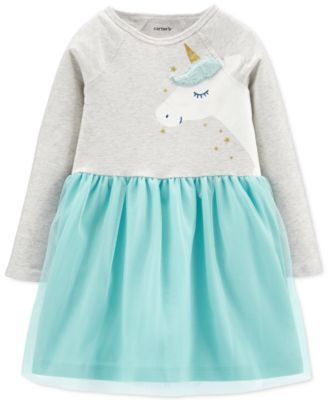 | | | | | | | |
| --- | --- | --- | --- | --- | --- | --- |
| ITEM DESCRIPTION | ORIGINAL QTY | ORIGINAL COST | ORIGINAL RETAIL | COLOR | SIZE | VENDOR NAME |
| TAN TRENCHCOAT | 1 | | $115.99 | BEIGE | 16 REG/MED | LAUREN/PEERLESS CLOTHING |
| NAVY TRENCHCOAT | 1 | | $115.99 | NAVY | 16 REG/MED | LAUREN/PEERLESS CLOTHING |
| NAVY TRENCHCOAT | 1 | | $115.99 | NAVY | 20 REG/MED | LAUREN/PEERLESS CLOTHING |
| BLACK TRENCHCOAT | 1 | | $116.00 | BLACK | 14 REG/MED | LAUREN/PEERLESS CLOTHING |
| BLACK TRENCHCOAT | 1 | | $116.00 | BLACK | 20 REG/MED | LAUREN/PEERLESS CLOTHING |
| NAVY TRENCHCOAT | 1 | | $115.99 | NAVY | 18 REG/MED | LAUREN/PEERLESS CLOTHING |
| STRETCH TWIST WINDOWPANE | 1 | | $85.99 | BLACK | 20 | TOMMY HILFIGER DRESS WEAR/F & T APP |
| HOOK UP SET-ST-PNS | 1 | | $65.00 | NAVY | 3MOS | POLO RPLNSHMNT/POLO RL CHILDRENSWEA |
| BLUE SHARKSKIN WIWINDOWP | 1 | | $64.99 | BRIGHTBLUE | 2T | F & T APPAREL LLC |
| GIRLS' FANORAK | 1 | | $59.00 | BLACK | | NORTH FACE/VF OUTDOOR/VF CORP GIRLS |
| GIRLS' FANORAK | 1 | | $59.00 | LT/PASPINK | | NORTH FACE/VF OUTDOOR/VF CORP GIRLS |
| BALLERINA CORSET DRESS | 1 | | $74.99 | DARK PINK | 16 | RARE EDITIONS FOR GIRLS-CONSIGNEMNT |
| STRETCH SHARKSKIN 2 | 1 | | $50.00 | DARK GRAY | 18 | F & T APPAREL LLC |
| INFANT BOYS CHRISTENING | 1 | | $65.00 | WHITE | 6-9MOS | LAUREN MADISON/HADDAD BROTHERS INC |
| STRETCH MESH-SS POLO DRE | 1 | | $55.00 | RED | MED | RL CHILDRENSWEAR/POLO RALPH LAUREN |
| CATE TULIP | 1 | | $49.00 | BLACK | 4 M | MICHAEL KORS/SYNCLAIRE BRANDS INC |
| KR-SARAH SHINE-WHITE | 1 | | $48.00 | WHITE | 6 M | KENNETH COLE/SYNCLAIRE BRANDS |
| SIGNATURE ZIP FRONT JACK | 1 | | $69.50 | WHITE | 6 | TOMMY HILFIGER/KHQ INVESTMENTS LLC |
| UNECK PAISLEY GLITTER MA | 1 | | $64.99 | NAVY | 7 | RARE EDITIONS |
| UNECK PAISLEY GLITTER MA | 1 | | $64.99 | NAVY | 14 | RARE EDITIONS |
| UNECK PAISLEY GLITTER MA | 1 | | $64.99 | NAVY | 16 | RARE EDITIONS |
| BOYS BUBBLE JACKET WITH | 1 | | $56.99 | BLACK | | WEATHERPROOF/SAMSUNG C&T AMER BOYS |
| BASIC MESH-SS KC-TOPS-KN | 1 | | $49.50 | NAVY | XLRG | RL CHILDRENSWEAR/POLO RALPH LAUREN |
| JENSEN ARC FIT JEAN | 1 | | $54.50 | BLUE | 4 | TOMMY HILFIGER/KHQ INVESTMENTS LLC |
| AERIAL JACKET | 1 | | $51.99 | BLACK | 12-14(LRG) | CALVIN KLEIN/KHQ INVESTMENT GIRLS |
| EMBELLISHED NECK BROCADE | 1 | | $59.99 | RED | | RARE EDITIONS |
| KP W BOYS LONG PANT SETBASIC | 1 | | $55.00 | WHITE | 6-9MOS | LAUREN MADISON/HADDAD BROTHERS INC |
| GOLD WIRE CAP SLEEVE | 1 | | $59.99 | WHITE | 12 | RARE EDITIONS |
| CHAMBRAY-SS BD-TOPS-SHIR | 1 | | $45.00 | NAVY | XLRG | RL CHILDRENSWEAR/POLO RALPH LAUREN |
| YD PERFORM LISLE-SS KC-T | 1 | | $45.00 | NAVY | 5 | RL CHILDRENSWEAR/POLO RALPH LAUREN |
| NATURAL STRCH POPLN-LS B | 1 | | $45.00 | WHITE | MED | RL CHILDRENSWEAR/POLO RALPH LAUREN |
| NTRL STRCH LS BD SHIRT | 1 | | $45.00 | PINK | 4T SLIM | RL CHILDRENSWEAR/POLO RALPH LAUREN |
| CLASS OXFRD SS BD W PKT | 1 | | $45.00 | ASSORTED | 4T SLIM | RL CHILDRENSWEAR/POLO RALPH LAUREN |
| COTTON MODAL 2X2 RI-RUFF | 1 | | $45.00 | NAVY | 4T SLIM | RL CHILDRENSWEAR/POLO RALPH LAUREN |
| CAPSLEEVE HI LOW | 1 | | $59.99 | NAVY | 6X | RARE EDITIONS |
| T-STRAP W/BOW | 1 | | $44.99 | BLACK | 7 M | NINA DOLL-NINA FOOTWEAR |
| T-STRAP W/BOW | 1 | | $44.99 | DARK RED | 7 M | NINA DOLL-NINA FOOTWEAR |
| SHINY BODICE TULLE UNDER | 1 | | $54.99 | BRGHT PINK | 6 | RARE EDITIONS FOR GIRLS-CONSIGNEMNT |
| 2PC SET-MAXI HI LOW | 1 | | $54.99 | | 16 | BCX/BYER CALIFORNIA |
| MARCO OVERSIZED HOODIE | 1 | | $49.50 | BLACK | 4 | TOMMY HILFIGER/KHQ INVESTMENTS LLC |
| JORDAN TRICOT TRACK JACK | 1 | | $41.99 | DARK RED | XLRG | JORDAN/HADDAD APPAREL GROUP LTD |
| SOLID WOVEN JACKET | 1 | | $41.99 | BLACK | MED | ADIDAS 8-20/LOLLYTOGS LTD |
| TULLE TIERED EMBRODIERED | 1 | | $54.99 | DARK PINK | 3T SLIM | RARE EDITIONS |
| EMBROID HORSEHAIR MAXI | 1 | | $54.99 | BLUE | 12 | SWAT FAME INC |
| SPLIT STRAP FLORAL FLOCK | 2 | | $49.99 | DARK GREEN | 6X | RARE EDITIONS FOR GIRLS-CONSIGNEMNT |
| IVES SHIRT | 1 | | $44.50 | GRAY | 2T | TOMMY HILFIGER/KHQ INVESTMENTS LLC |
| NEAL SHIRT W/ TIE | 1 | | $44.50 | BLUE | 7 | TOMMY HILFIGER/KHQ INVESTMENTS LLC |
| 40S/1 ENZYME COTTON-SS T | 1 | | $39.50 | NATURAL | 2T | RL CHILDRENSWEAR/POLO RALPH LAUREN |
| PRINTED PLEATED DRESS | 1 | | $47.50 | BLUE | 2T | TOMMY GIRL/KHQ INVESTMENT LLC |
| PRINTED PLEATED DRESS | 2 | | $47.50 | BLUE | 4T SLIM | TOMMY GIRL/KHQ INVESTMENT LLC |
| PRINTED PLEATED DRESS | 1 | | $47.50 | BLUE | 3T SLIM | TOMMY GIRL/KHQ INVESTMENT LLC |
| KC-KAM RUFFLE-T-GOLD | 1 | | $49.00 | GOLD | 7 M | KENNETH COLE/SYNCLAIRE BRANDS |
| DOLLY BOW-T | 1 | | $49.00 | BLACK | 6 M | KENNETH COLE/SYNCLAIRE BRANDS |
| STAN LS SHIRT | 1 | | $42.50 | BRIGHTBLUE | 7 | TOMMY HILFIGER/KHQ INVESTMENTS LLC |
| SR-ZULY | 1 | | $40.00 | SILVER | 12 M | STRIDE RITE/VIDA SHOES INT'L INC |
| TIRO19 PNTY | 1 | | $40.00 | DARK BLUE | | ADIDAS AMERICA INC |
| AO LACE CAP SLEEVE | 1 | | $49.99 | LT/PAS GRN | 2T | RARE EDITIONS |
| BRODY LACE | 1 | | $45.00 | HONEY | 2 M | KENNETH COLE/SYNCLAIRE BRANDS |
| BABY RAINBOW DANCER | 1 | | $32.00 | DARK RED | 1 M | SAM EDELMAN/SYNCLAIRE BRANDS |
| SHARKBITE SKATER PLUS | 1 | | $49.99 | MED PINK | 12.5CHUBBY | BCX/BYER CALIFORNIA |
| MARC POLO | 1 | | $39.50 | DARK BLUE | | TOMMY HILFIGER/KHQ INVESTMENTS LLC |
| KEVIN POLO | 1 | | $39.50 | DARK BLUE | | TOMMY HILFIGER/KHQ INVESTMENTS LLC |
| JORDAN TRICOT TRACK PANT | 1 | | $35.99 | CHARCOAL | XLRG | JORDAN/HADDAD APPAREL GROUP LTD |
| 40S/1 ENZYME COTTON-SS C | 1 | | $35.00 | YELLOW | 6X | RL CHILDRENSWEAR/POLO RALPH LAUREN |
| JUICY PARADISE SNEAKER | 1 | | $45.00 | BLACK | 13 M | E S ORIGINALS INC |
| MIXED MEDIA CREW | 1 | | $42.50 | NAVY | 3T SLIM | TOMMY GIRL/KHQ INVESTMENT LLC |
| SKINNY JEANS W/ GLITTER | 1 | | $42.50 | BRIGHTBLUE | 4T SLIM | TOMMY GIRL/KHQ INVESTMENT LLC |
| MIXED MEDIA CREW | 1 | | $42.50 | NAVY | 5 | TOMMY GIRL/KHQ INVESTMENT LLC |
| SKINNY JEANS W/ GLITTER | 1 | | $42.50 | BRIGHTBLUE | 6 | TOMMY GIRL/KHQ INVESTMENT LLC |
| B NSW HOODIE PO JSY SSNL | 1 | | $31.99 | CHARCOAL | MED | NIKE |
| REV CUFF BOYFRIEND JEAN | 1 | | $44.50 | BLUE | 8 | CALVIN KLEIN/KHQ INVESTMENT LLC |
| PINK APPLIQUE DRESS | 1 | | $39.99 | PINK | 18MOS | BLUEBERI/BLUEBERRY BLVD LLC |
| MEDI JEGMPZ1YJ001 PLAIN | 2 | | $29.99 | MED GRAY | 6 REG/MED | LAUREN/PEERLESS CLOTHING |
| LAWRENCE FULL ZIP HOODY | 1 | | $44.50 | BLACK | 3T SLIM | TOMMY HILFIGER/KHQ INVESTMENTS LLC |
| VINNY FULL ZIP HOODY | 1 | | $44.50 | RED | 3T SLIM | TOMMY HILFIGER/KHQ INVESTMENTS LLC |
| BEAU SWEATPANT | 1 | | $44.50 | BLACK | | TOMMY HILFIGER/KHQ INVESTMENTS LLC |
| NOAH PULLOVER HOODY | 1 | | $44.50 | DARK BLUE | 2T | TOMMY HILFIGER/KHQ INVESTMENTS LLC |
| FLORAL FUR JACKET | 1 | | $35.99 | NAVY | 4T REG | EPIC THREADS-EDI/TOPSVILLE INC |
| MINI GINGHAM IN MINT GRE | 1 | | $32.99 | LT/PAS GRN | 18 | TOMMY HILFIGER DRESS WEAR/F & T APP |
| GREEN AND BLUE PLAID SHI | 1 | | $32.99 | LT/PAS GRN | 20 | TOMMY HILFIGER DRESS WEAR/F & T APP |
| SOFT WOVEN LS JUMPSUIT | 1 | | $49.00 | TURQ/AQUA | 16 | GUESS INC |
| DENIM DRESS_CORE | 1 | | $49.00 | DARK GRAY | 14 | GUESS INC |
| BIG H CREW | 1 | | $39.50 | BRIGHT RED | 7 | TOMMY GIRL/KHQ INVESTMENT LLC |
| NKG AOP LEGGING AND TRIC | 1 | | $29.99 | LT/PAS PUR | 18MOS | NIKE/HADDAD APPAREL GROUP |
| 4-6X MOCK NECK 3PC METAL | 1 | | $72.00 | SILVER | 6 REG | DKNY/SAMSUNG C&T AMERICA INC CNSGN |
| SHARKBITE SKATER | 1 | | $39.99 | MED PINK | | BCX/BYER CALIFORNIA |
| CORE CARDIGAN | 2 | | $37.50 | NATURAL | 4T SLIM | TOMMY GIRL/KHQ INVESTMENT LLC |
| LUREX JACQUARD KNIT LS D | 1 | | $46.00 | RED | 16 | GUESS INC |
| DOROTHY SWIRL | 1 | | $49.00 | BLACK | 12 M | KENNETH COLE/SYNCLAIRE BRANDS |
| KC-KIERA BITE-GOLD | 1 | | $39.00 | GOLD | 4 M | KENNETH COLE/SYNCLAIRE BRANDS |
| HENRY PULLOVER CREW | 1 | | $39.50 | DARK BLUE | 4 | TOMMY HILFIGER/KHQ INVESTMENTS LLC |
| COSTUMEF19 N COSTUME AVO | 1 | | $31.05 | GREEN | 6-9MOS | WILLIAM CARTER-BABY |
| AO FLORAL ELEVATED DAY | 1 | | $39.99 | DARK PINK | 2T | RARE EDITIONS |
| 30/1 BASIC JERSEY-LS CN- | 1 | | $29.50 | NAVY | XLRG | RL CHILDRENSWEAR/POLO RALPH LAUREN |
| FURRY HOODIE BASIC | 1 | | $32.99 | BLACK | LRG | IDEOLOGY BOYS 8-20/EDI/TOPSVILLE |
| WHIT CLAIRE MARY JANE | 1 | | $26.00 | WHITE | 6-12 MOS | ROBEEZ/DAYTONA APPAREL GROUP |
| DRESSF19 G C3 GREY DRESS | 1 | | $29.55 | LT/PAS GRY | 6MOS | WILLIAM CARTER-BABY |
| PALE DINO DAN | 1 | | $26.00 | GRAY | 18-24 MOS | ROBEEZ/DAYTONA APPAREL GROUP |
| 2PC NAVY TOMMY STARS FLE | 1 | | $28.99 | ASSORTED | 3T SLIM | TOMMY HILFIGER/KHQ INVESTMENT |
| REVERSIBLE BOMBER | 1 | | $32.99 | DARK BLUE | XL | EPIC THREADS-EDI/TOPSVILLE INC |
| AO TIE DIE TIERED | 1 | | $39.99 | WHITE | 14 | SWAT FAME INC |
| AXEL HALF ZIP | 1 | | $34.50 | WHITE | 5 | TOMMY HILFIGER/KHQ INVESTMENTS LLC |
| AXEL HALF ZIP | 1 | | $34.50 | WHITE | 2T | TOMMY HILFIGER/KHQ INVESTMENTS LLC |
| LUNA WASH JOGGER SHORTS | 1 | | $34.50 | BLUE | 7 | TOMMY GIRL/KHQ INVESTMENT LLC |
| RAINBOWS STARS JACKET | 1 | | $29.99 | PINK | 9MOS | ROTHSCHILD/S ROTHSCHILD & CO INC |
| CREAM SWEATER W CHEETAH | 1 | | $32.99 | NATURAL | 24MOS | BONNIE JEAN/GERSON & GERSON |
| MINNIE DOTS 2PC SET | 1 | | $29.99 | LT BEIGE | 4 | EVY/EVY OF CALIFORNIA-LITTLE |
| OLIVE GREEN SWEATER LEGG | 1 | | $32.99 | GREEN | 12MOS | BONNIE JEAN/GERSON & GERSON |
| SWIM CHARLIE PANT BASIC | 1 | | $29.50 | DARK BLUE | 18MOS | TOMMY SEPARATES/KHQ INVSTMNT BOYS |
| 23 ALPHA DRY PANT | 1 | | $26.99 | CHARCOAL | 4T SLIM | JORDAN 2-7/HADDAD APPAREL GROUP |
| UNICORN MINNIE JOGGER SE | 1 | | $29.99 | LT/PASPINK | 4 | EVY/EVY OF CALIFORNIA-LITTLE |
| PRINCESS SQUAD JOGGER SE | 1 | | $29.99 | REDOVERFLW | 6 | EVY/EVY OF CALIFORNIA-LITTLE |
| COZY ROBE WITH HOOD | 1 | | $29.99 | DARK BLUE | | CALVIN KLEIN SLEEP/DELTA GALIL BOYS |
| HOODY SLEEVE TOP W PANT | 1 | | $26.50 | ASSORTED | 7 | CALVIN KLEIN/KHQ INVESTMENT LLC |
| CLASSIC DENIM JACKET | 1 | | $25.99 | NAVY | 7 | EPIC THREADS-EDI/TOPSVILLE INC |
| PURPLE CHIFFON DRESS | 1 | | $29.99 | PURPLE | 12MOS | BLUEBERI/BLUEBERRY BLVD LLC |
| PURPLE CHIFFON DRESS | 2 | | $29.99 | PURPLE | 18MOS | BLUEBERI/BLUEBERRY BLVD LLC |
| 2PC SET W BRUSHED MICRO | 1 | | $28.99 | PINK | LRG | CALVIN KLEIN SLEEP/DELTA GALIL GRLS |
| 2PC RASPBERRY FR TERRY T | 1 | | $28.99 | ASSORTED | 6 | TOMMY HILFIGER/KHQ INVESTMENT |
| 2PC CREAM VELOR W/ NAVY | 1 | | $28.99 | ASSORTED | 6X | TOMMY HILFIGER/KHQ INVESTMENT |
| COLOR BLOCK FZ HOODI | 1 | | $29.99 | NAVY | LRG | EPIC THREADS-EDI/TOPSV BIG BOY 8-20 |
| NO C KYWD MSCL BRAHMS LBASIC | 1 | | $25.00 | NO COLOR | NO SIZE | GUND/SPIN MASTER INC |
| JUMPMAN AIR FRENCH TERRY | 1 | | $29.99 | CHARCOAL | XLRG | JORDAN/HADDAD APPAREL GROUP LTD |
| STAR PLAID 2PC PLUSH PAN | 1 | | $27.99 | BRIGHT RED | 8-10 MED | TOMMY HILFIGER SLEEP GRLS/KHQ INVES |
| STAR PLAID 2PC PLUSH PAN | 2 | | $27.99 | BRIGHT RED | 16 | TOMMY HILFIGER SLEEP GRLS/KHQ INVES |
| WILSON HOODED SWEATSHIRT | 1 | | $22.50 | NATURAL | | NAUTICA/F & T APPAREL LLC-CONSIGN |
| CREAM FLEECE W/ NAVY/PIN | 1 | | $28.99 | ASSORTED | 6 | TOMMY HILFIGER/KHQ INVESTMENT |
| F19 GPW DRESS FUSCHIA ST | 1 | | $21.60 | DARKPURPLE | 7 | WILLIAM CARTER-TODDLER PLAYWEAR |
| NIKE STAR FUTURA TANK SE | 1 | | $27.99 | MED GREEN | 6X | NIKE/HADDAD APPAREL GROUP |
| NIKE STAR FUTURA TANK SE | 1 | | $27.99 | MED GREEN | 5 | NIKE/HADDAD APPAREL GROUP |
| HELLO KITTY LEGGING SET | 1 | | $29.99 | PURPLE | 4 | HELLO KITTY/EVY OF CALIFORNIA |
| BLACK RINSE SEQUIN SKINN | 1 | | $27.99 | GRAY | 10 REG | VANILLA STAR/REVISE CLOTHING INC |
| BLACK RINSE SEQUIN SKINN | 1 | | $27.99 | GRAY | 8 REG | VANILLA STAR/REVISE CLOTHING INC |
| PATTERN WALKTHRU | 1 | | $26.99 | DARK GREEN | XL | EPIC THREADS-EDI/TOPSVILLE INC |
| BSW SHARK NOVELTY | 1 | | $21.20 | MED BLUE | 3T SLIM | WILLIAM CARTER-TODDLER SLEEPWEAR |
| DISTRESSED PEARL CUFF JE | 2 | | $27.99 | LT/PASBLUE | 12 REG | VANILLA STAR/REVISE CLOTHING INC |
| COLLECTION 2 GINGHAM SET | 1 | | $25.25 | | NEWBORN | WILLIAM CARTER-BABY |
| SUNNY2-B | 1 | | $36.00 | BEIGEKHAKI | 8 | WILLIAM CARTER/VIDA SHOES |
| SLIM FIT PULL ON | 1 | | $24.99 | BLACK | 20 | LEVI'S/HADDAD APPAREL GROUP |
| KNEE SEQUIN DISTRESSED | 1 | | $27.99 | TURQ/AQUA | 10 REG | VANILLA STAR/REVISE CLOTHING INC |
| EVAN - TAPERED FIT JOGGE | 1 | | $21.00 | NAVY | 8 | NAUTICA/F & T APPAREL LLC-CONSIGN |
| FURRY 1/4 ZIP JACKET BASIC | 1 | | $27.99 | MED PURPLE | LRG | IDEOLOGY GIRLS 7-16-EDI/TOPSVILLE |
| FURRY 1/4 ZIP JACKET BASIC | 1 | | $27.99 | MED PURPLE | MED | IDEOLOGY GIRLS 7-16-EDI/TOPSVILLE |
| BSW 4PC COTTONBSW 4PC YE | 1 | | $25.05 | | 12MOS | WILLIAM CARTER-BABY SLEEPWEAR |
| JUMPER SETF19 G JUMPER S | 1 | | $23.31 | YELLOW | 6MOS | WILLIAM CARTER-BABY |
| GUESS ACTIVE JOGGER PANT | 1 | | $32.00 | MED PINK | 16 | GUESS INC |
| NSW CONFETTI JSY TUN | 1 | | $21.99 | BRIGHT PUR | 18MOS | NIKE/HADDAD APPAREL GROUP |
| METALLIC TUNIC SET | 1 | | $27.00 | WHITE | | FIRST IMPRESSIONS-MMG |
| BABY NIALL NORTH | 1 | | $29.00 | NAVY | 2 M | KENNETH COLE/SYNCLAIRE BRANDS |
| PINK TIE FRONT PANT | 1 | | $26.99 | BRGHT PINK | 10 REG | VANILLA STAR/REVISE CLOTHING INC |
| FAUX FUR BELERO SATIN TI | 1 | | $29.99 | RED | 3T SLIM | RARE EDITIONS |
| PINK TIE FRONT PANT | 1 | | $26.99 | BRGHT PINK | 12 REG | VANILLA STAR/REVISE CLOTHING INC |
| CRM FLAG HOOD SET | 1 | | $25.99 | ASSORTED | 12MOS | TOMMY HILFIGER/KHQ INVESTMENT |
| SGK CAKEPOP 2 | 1 | | $30.00 | BLACK | 2 M | E S ORIGINALS INC |
| MINOS FULLZIP SWEATER VE | 1 | | $22.50 | BRIGHT RED | | NAUTICA/F & T APPAREL LLC-CONSIGN |
| WILSON HOODED SWEATSHIRT | 1 | | $22.50 | NATURAL | | NAUTICA/F & T APPAREL LLC-CONSIGN |
| WILSON HOODED SWEATSHIRT | 1 | | $22.50 | NATURAL | | NAUTICA/F & T APPAREL LLC-CONSIGN |
| SWEATER FLEECE JACKE | 1 | | $25.00 | LT/PAS GRY | | NAUTICA/F & T APPAREL LLC-CONSIGN |
| FAUX FUR BELERO SATIN TI | 1 | | $29.99 | RED | 4T SLIM | RARE EDITIONS |
| MULTI COLOR SHORTALL | 1 | | $23.99 | DARK BLUE | 6X | EPIC THREADS-EDI/TOPSVILLE INC |
| CARDIGAN SETF19 B CARDI | 1 | | $22.52 | NAVY | 9MOS | WILLIAM CARTER-BABY |
| VEST SETF19 B VEST SET G | 1 | | $22.52 | GRAY | 18MOS | WILLIAM CARTER-BABY |
| CARDIGAN SETF19 G CARDI | 1 | | $22.52 | PINK | 9MOS | WILLIAM CARTER-BABY |
| LOVE MINKY SET | 1 | | $25.99 | WHITE | 24MOS | FIRST IMPRESSIONS-EDI/TOPSVILLE |
| JACKETF19 N JACKET OATME | 1 | | $22.40 | BROWN | 9MOS | WILLIAM CARTER-BABY |
| WHITE DENIM PANT | 1 | | $25.99 | WHITE | 18 | EPIC THREADS-EDI/TOPSV BIG BOY 8-20 |
| WHITE DENIM PANT | 1 | | $25.99 | WHITE | 16 | EPIC THREADS-EDI/TOPSV BIG BOY 8-20 |
| BOYS CRAB SET | 1 | | $21.83 | | 24MOS | WILLIAM CARTER-BABY |
| BOYS CRAB SET | 1 | | $21.83 | | 3MOS | WILLIAM CARTER-BABY |
| BOYS GREEN COLORCHG SET | 1 | | $21.83 | | 6MOS | WILLIAM CARTER-BABY |
| BOYS CRAB SET | 1 | | $21.83 | | 9MOS | WILLIAM CARTER-BABY |
| BOYS CRAB SET | 1 | | $21.83 | | NEWBORN | WILLIAM CARTER-BABY |
| F19 GPW DRESS AQUA UNICO | 1 | | $19.10 | | | WILLIAM CARTER-TODDLER PLAYWEAR |
| F19 LBB BOY 5PK BS | 1 | | $17.95 | | 3MOS | WILLIAM CARTER-BABY |
| G NK DRY TEMPO SHORT | 1 | | $22.99 | LT/PAS GRY | MED | NIKE |
| GRY FLEECE W NVY | 1 | | $23.99 | ASSORTED | 12MOS | TOMMY HILFIGER/KHQ INVESTMENT |
| BOYS YELLOW DINO SET | 1 | | $20.80 | | NEWBORN | WILLIAM CARTER-BABY |
| GIRLS CAN VELOUR CRE | 1 | | $23.99 | LT/PASPINK | | IDEOLOGY-EDI/7-16 |
| PRETTY MOANA DRESS | 1 | | $21.99 | LT BEIGE | 5 | EVY/EVY OF CALIFORNIA-LITTLE |
| CARS TOP & JOG PANT | 1 | | $20.99 | ASSORTED | 4T SLIM | KIDS HEADQUARTERS/KHQ INVESTMENT |
| PRINTED JOGGER BASIC | 1 | | $24.99 | GREEN | XLRG | IDEOLOGY BOYS 8-20/EDI/TOPSVILLE |
| JERSEY-LS CN-TOPS-T-SHIR | 1 | | $19.50 | NAVY | 3T SLIM | RL CHILDRENSWEAR/POLO RALPH LAUREN |
| BLK CRISS CROSS FLAT | 1 | | $19.99 | BLACK | 4 | FIRST IMPRESSIONS-EDI/TRIMFOOT CO |
| BLK CRISS CROSS FLAT | 1 | | $19.99 | BLACK | 2 | FIRST IMPRESSIONS-EDI/TRIMFOOT CO |
| 3PC BODYSUIT BLK WHT GRY | 1 | | $22.99 | ASSORTED | 24MOS | TOMMY HILFIGER/KHQ INVESTMENTS LLC |
| L/S PINK/WHT RAINBOW SET | 1 | | $24.99 | ASSORTED | 5 | KIDS HEADQUARTERS/GENERIC |
| BANDANA DENIM SHORT | 1 | | $19.99 | DARK BLUE | 14 | EPIC THREADS-EDI/TOPSVILLE INC |
| BOYS 1PC WAVE RASHGUARD | 1 | | $19.67 | MED BLUE | 6MOS | WILLIAM CARTER-BABY |
| S20 TURQ RAINBOW RG SET | 1 | | $19.67 | | 18MOS | WILLIAM CARTER-BABY |
| S20 TURQ RAINBOW RG SET | 1 | | $19.67 | | 3MOS | WILLIAM CARTER-BABY |
| BOYS 1PC WAVE RASHGUARD | 1 | | $19.67 | MED BLUE | NEWBORN | WILLIAM CARTER-BABY |
| F19 ANIMAL HOODED SET | 1 | | $17.30 | | 2T | WILLIAM CARTER-TODDLER PLAYWEAR |
| S19 PINK UNICORN PANT SE | 1 | | $17.30 | PINK | 2T | WILLIAM CARTER-TODDLER PLAYWEAR |
| '85 STAR TEE | 1 | | $24.50 | WHITE | 5 | TOMMY GIRL/KHQ INVESTMENT LLC |
| ELSA STARS DRESS | 1 | | $21.99 | REDOVERFLW | 2T | EVY/EVY OF CALIFORNIA-LITTLE |
| MINNIE MOUSE FLORAL DRES | 1 | | $21.99 | LT/PAS GRY | 3T SLIM | EVY/EVY OF CALIFORNIA-LITTLE |
| BLACK SPARKLE JOGGER | 1 | | $19.99 | BLACK | SML | EPIC THREADS-EDI/TOPSVILLE INC |
| TUNIC HOODIE BASIC | 1 | | $21.99 | BLACK | MED | IDEOLOGY GIRLS 7-16-EDI/TOPSVILLE |
| PNK/WHT 2PC SHORT SET | 1 | | $24.99 | ASSORTED | 3-6MOS | TOMMY HILFIGER/KHQ INVESTMENTS LLC |
| PNK/WHT 2PC SHORT SET | 1 | | $24.99 | ASSORTED | 18MOS | TOMMY HILFIGER/KHQ INVESTMENTS LLC |
| FLORAL WHT DENM SHOR | 1 | | $19.99 | NATURAL | 16 | EPIC THREADS-EDI/TOPSVILLE INC |
| GIRL'S BALLET FLAT | 1 | | $34.00 | ASSORTED | 9 | WILLIAM CARTER/VIDA SHOES |
| MOTO KNIT JOGGER | 1 | | $19.99 | GRAY | XLRG | EPIC THREADS-EDI/TOPSV BIG BOY 8-20 |
| S20 G LBB 2PK COVERBUNNY | 1 | | $14.66 | PURPLE | 9MOS | WILLIAM CARTER-BABY |
| F19 LBB G 4PC GIRAFFE | 1 | | $14.63 | PINK | 3MOS | WILLIAM CARTER-BABY |
| S19 BLUE SEA CREATURES S | 1 | | $16.20 | TURQ/AQUA | 4T SLIM | WILLIAM CARTER-TODDLER PLAYWEAR |
| GSW 3PC TUTUGSW 3 PC REI | 1 | | $19.70 | WHITE | 12MOS | WILLIAM CARTER-BABY SLEEPWEAR |
| B NSW TEE NIKE AIR SHOE | 1 | | $16.99 | BLUE | SML | NIKE |
| SS SPORT BOS TEE | 1 | | $17.99 | BLACK | SML | ADIDAS 8-20/LOLLYTOGS LTD |
| BLU FLRL CHAMBRAY DRESS | 1 | | $24.99 | ASSORTED | 24MOS | TOMMY HILFIGER/KHQ INVESTMENTS LLC |
| SS SPORT BOS TEE | 1 | | $17.99 | BLACK | XLRG | ADIDAS 8-20/LOLLYTOGS LTD |
| CROCHET DENIM SHORT | 1 | | $19.99 | NATURAL | 16 | EPIC THREADS-EDI/TOPSVILLE INC |
| CROCHET DENIM SHORT | 1 | | $19.99 | NATURAL | 14 | EPIC THREADS-EDI/TOPSVILLE INC |
| ORLEANS CAMO ZIP JOGGER | 1 | | $19.75 | BLACK | XLRG | UNIVIBE/FAMMA GROUP INC |
| HIGHLIGHTER | 1 | | $19.50 | | | TOMMY HILFIGER/KHQ INVESTMENTS LLC |
| INSTITUTION LOGO CREW NE | 2 | | $19.50 | GRAY | | CALVIN KLEIN/KHQ INVESTMENT LLC |
| WHT FR TERRY CAT | 1 | | $19.99 | ASSORTED | 18MOS | GENERIC/KHQ INVESTMENT LLC |
| S20 BLUE FLAMINGO 1 PC | 1 | | $17.51 | MED BLUE | 6MOS | WILLIAM CARTER-BABY |
| S20 MERMAID 1 PC | 1 | | $17.51 | | 6MOS | WILLIAM CARTER-BABY |
| S20 BLUE FLAMINGO 1 PC | 1 | | $17.51 | MED BLUE | 3MOS | WILLIAM CARTER-BABY |
| F19 LBB NEUT SHEEP LCS | 1 | | $13.73 | WHITE | 24MOS | WILLIAM CARTER-BABY |
| F19 LBB BOY MONSTER LCS | 1 | | $13.73 | TURQ/AQUA | 3MOS | WILLIAM CARTER-BABY |
| CORE SETS 2F19 DINO LEGG | 1 | | $17.28 | LT/PASPINK | 9MOS | WILLIAM CARTER-BABY |
| CORE SETS 2F19 DINO LEGG | 1 | | $17.28 | LT/PASPINK | 18MOS | WILLIAM CARTER-BABY |
| CORE SETS 2F19 DINO LEGG | 1 | | $17.28 | LT/PASPINK | 6MOS | WILLIAM CARTER-BABY |
| WOVEN SETF19 BPW PINK PL | 1 | | $17.28 | | 24MOS | WILLIAM CARTER-BABY |
| CORE SETS 2F19 DINO LEGG | 1 | | $17.28 | LT/PASPINK | 12MOS | WILLIAM CARTER-BABY |
| KNIT WOVEN SETF19 BPW ST | 1 | | $17.28 | | 3MOS | WILLIAM CARTER-BABY |
| KNIT SETF19 BPW TREX CD | 1 | | $17.28 | | 3MOS | WILLIAM CARTER-BABY |
| CORE SETS 4F19 PINK BUFF | 1 | | $17.28 | | 18MOS | WILLIAM CARTER-BABY |
| CORE SETS 1F19 POPPY NAV | 1 | | $17.28 | MEDIUM RED | 12MOS | WILLIAM CARTER-BABY |
| S19 GREEN 2PK 1PC | 1 | | $13.98 | | 6MOS | WILLIAM CARTER-BABY |
| F19 BPW WS HOODIE BLACK | 1 | | $15.10 | BLACK | 3T SLIM | WILLIAM CARTER-TODDLER PLAYWEAR |
| S19 GREY EMBROIDERED DRA | 1 | | $15.10 | LT/PAS GRY | 4-5 | WILLIAM CARTER-TODDLER PLAYWEAR |
| OCEAN FRIEND SWM SET | 2 | | $17.99 | WHITE | 6-9MOS | FIRST IMPRESSIONS-MMG |
| OCEAN FRIEND SWM SET | 1 | | $17.99 | WHITE | 3-6MOS | FIRST IMPRESSIONS-MMG |
| OCEAN FRIEND SWM SET | 1 | | $17.99 | WHITE | 12MOS | FIRST IMPRESSIONS-MMG |
| HUSKY MATT POLO BASIC | 1 | | $36.50 | BLACK | | TOMMY HILFIGER/KHQ INVESTMENTS LLC |
| F18 LEOPORD PRINT POCKET | 1 | | $14.60 | | | WILLIAM CARTER-TODDLER PLAYWEAR |
| SPEED 18 SHORT | 1 | | $18.99 | DARK GRAY | 6 | ADIDAS 2-7/LOLLYTOGS LTD |
| SPEED 18 SHORT | 1 | | $18.99 | BLACK | 2T | ADIDAS 2-7/LOLLYTOGS LTD |
| SOLID PONTE PANT | 1 | | $19.99 | BLACK | XL | EPIC THREADS-EDI/TOPSVILLE INC |
| TAPE VELOUR SWTPNT BASIC | 1 | | $21.99 | LT/PASPINK | | IDEOLOGY GIRLS 7-16-EDI/TOPSVILLE |
| S20 PINK FLORAL PRNT 1PC | 1 | | $16.37 | | 12MOS | WILLIAM CARTER-BABY |
| S20 TURQ FLAMINGO 1PC | 1 | | $16.37 | | 6MOS | WILLIAM CARTER-BABY |
| S20 TURQ FLAMINGO 1PC | 1 | | $16.37 | | 9MOS | WILLIAM CARTER-BABY |
| S20 TURQ FLAMINGO 1PC | 1 | | $16.37 | | 18MOS | WILLIAM CARTER-BABY |
| S20 BLUE RAINBOW 2PC | 1 | | $16.37 | MED BLUE | 3MOS | WILLIAM CARTER-BABY |
| S20 BLUE RAINBOW 2PC | 1 | | $16.37 | MED BLUE | 18MOS | WILLIAM CARTER-BABY |
| SEAGULL SWIM SET | 2 | | $17.99 | MEDIUM RED | 12MOS | FIRST IMPRESSIONS-MMG |
| SEAGULL SWIM SET | 1 | | $17.99 | MEDIUM RED | 3-6MOS | FIRST IMPRESSIONS-MMG |
| SEAGULL SWIM SET | 3 | | $17.99 | MEDIUM RED | 24MOS | FIRST IMPRESSIONS-MMG |
| SEAGULL SWIM SET | 2 | | $17.99 | MEDIUM RED | 6-9MOS | FIRST IMPRESSIONS-MMG |
| GREAT CATCH SWIM SET | 2 | | $16.99 | DARK BLUE | 3-6MOS | FIRST IMPRESSIONS-MMG |
| MONSTER SWIM SET | 1 | | $16.99 | LT/PAS GRN | 6-9MOS | FIRST IMPRESSIONS-MMG |
| GREAT CATCH SWIM SET | 1 | | $16.99 | DARK BLUE | 18MOS | FIRST IMPRESSIONS-MMG |
| GREAT CATCH SWIM SET | 4 | | $16.99 | DARK BLUE | 6-9MOS | FIRST IMPRESSIONS-MMG |
| MONSTER SWIM SET | 1 | | $16.99 | LT/PAS GRN | 24MOS | FIRST IMPRESSIONS-MMG |
| S19 NETRL 2PK GREY PNT | 1 | | $16.51 | | 24MOS | WILLIAM CARTER-BABY |
| SKETCHY MINNIE | 1 | | $19.99 | LT BEIGE | 3T SLIM | EVY/EVY OF CALIFORNIA-LITTLE |
| DAMON | 1 | | $34.00 | MED BEIGE | 6 | WILLIAM CARTER/VIDA SHOES |
| HEART TIEFRONT DRESS | 1 | | $19.99 | BLACK | 5 | EPIC THREADS-EDI/TOPSVILLE INC |
| F19 BPW TRUCKS WOVEN | 1 | | $13.90 | | 2T | WILLIAM CARTER-TODDLER PLAYWEAR |
| SOLID FUR VEST | 1 | | $17.99 | NAVY | MED | EPIC THREADS-EDI/TOPSVILLE INC |
| F19 BPW CAMO STR HENLEY | 1 | | $13.80 | | 7 | WILLIAM CARTER-TODDLER PLAYWEAR |
| FRAY HEM DNM SHORT | 1 | | $16.99 | PINK | 2T REG | EPIC THREADS-EDI/TOPSVILLE INC |
| UNI PINK SPARKL SNIT | 1 | | $19.99 | PINK | MED | EPIC THREADS-EDI/TOPSVILLE INC |
| UNI HEART SNIT | 1 | | $19.99 | WHITE | XL | EPIC THREADS-EDI/TOPSVILLE INC |
| 30MM WEB WITH SCREEN PRI | 1 | | $14.98 | RED | LRG | LEVI BELTS/RANDA ACCESSORIES |
| KP W 1282/1652 SHOE/SOXBASIC | 1 | | $18.00 | WHITE | LRG | LAUREN MADISON/HADDAD BROTHERS INC |
| BSPSF19 B BSPS FRANKENST | 1 | | $15.70 | LT/PAS GRY | 3MOS | WILLIAM CARTER-BABY |
| BSPSF19 B BSPS FRANKENST | 1 | | $15.70 | LT/PAS GRY | NEWBORN | WILLIAM CARTER-BABY |
| BSPSF19 B BSPS FRANKENST | 1 | | $15.70 | LT/PAS GRY | 18MOS | WILLIAM CARTER-BABY |
| 2 PC SETF19 N 2PC SKELET | 2 | | $15.70 | BLACK | 12MOS | WILLIAM CARTER-BABY |
| BOY RASHGUARDS19 SHARK F | 1 | | $16.99 | | 3T SLIM | WILLIAM CARTER COMPANY BOYS |
| IVORY LACE SHORT | 1 | | $16.99 | NATURAL | XL | EPIC THREADS-EDI/TOPSVILLE INC |
| LINEN STRIPE SHORT | 1 | | $16.99 | MED PINK | MED | MONTEAU INC-BIG |
| WHITE BTTN DWN SKIRT | 1 | | $16.99 | NATURAL | 14 | EPIC THREADS-EDI/TOPSVILLE INC |
| FLORAL WRAP TOP | 1 | | $21.99 | PINK | XL | MONTEAU INC-BIG |
| MICRO PIQUE SOLID SS POL | 1 | | $34.50 | DARK BLUE | | CALVIN KLEIN/KHQ INVESTMENT LLC |
| FRAY HEM HIPSTER SHORT - | 1 | | $32.00 | MED BLUE | 10 REG | DKNY/SAMSUNG C&T AMERICA INC CNSGN |
| BOY BODYSUIT PANT SETSF1 | 1 | | $14.55 | BROWN | 18MOS | WILLIAM CARTER-BABY |
| COLOR BLOCK LEGGING | 1 | | $16.99 | MED PINK | SML | IDEOLOGY-EDI/7-16 |
| BOY JUMPSUITS F19 B 1 PC | 1 | | $14.44 | MED BLUE | 12MOS | WILLIAM CARTER-BABY |
| BOY 1PCF19 B 1PC BLACK D | 1 | | $14.44 | | NEWBORN | WILLIAM CARTER-BABY |
| TODDLER GIRL MINNIE 1PC | 1 | | $15.99 | RED | 2T | DREAM WAVE LLC |
| STAR SNEAKER | 1 | | $16.99 | DARK BLUE | 0 | FIRST IMPRESSIONS-EDI/TRIMFOOT CO |
| SHERPA LINED SNEAKER | 1 | | $16.99 | MED GRAY | 2 | FIRST IMPRESSIONS-EDI/TRIMFOOT CO |
| STAR SNEAKER | 1 | | $16.99 | DARK BLUE | 3 | FIRST IMPRESSIONS-EDI/TRIMFOOT CO |
| GLITTER BOOTIE | 2 | | $16.99 | MED PINK | 3 | FIRST IMPRESSIONS-EDI/TRIMFOOT CO |
| FUR SLIPPER | 1 | | $16.99 | BLACK | 2 | FIRST IMPRESSIONS-EDI/TRIMFOOT CO |
| GLITTER BOOTIE | 1 | | $16.99 | MED PINK | 2 | FIRST IMPRESSIONS-EDI/TRIMFOOT CO |
| PNK CAMO SNIT | 1 | | $14.99 | PINK | 6 | EPIC THREADS-EDI/TOPSVILLE INC |
| BUTTERFLY SNIT | 1 | | $14.99 | DARK RED | 6 | EPIC THREADS-EDI/TOPSVILLE INC |
| FUR SLIPPER | 1 | | $16.99 | BLACK | 1 | FIRST IMPRESSIONS-EDI/TRIMFOOT CO |
| STAR SNEAKER | 1 | | $16.99 | DARK BLUE | 4 | FIRST IMPRESSIONS-EDI/TRIMFOOT CO |
| STAR SNEAKER | 1 | | $16.99 | DARK BLUE | 1 | FIRST IMPRESSIONS-EDI/TRIMFOOT CO |
| FUR SLIPPER | 1 | | $16.99 | BLACK | 0 | FIRST IMPRESSIONS-EDI/TRIMFOOT CO |
| LEO FUR FLAT | 1 | | $16.99 | BLACK | 4 | FIRST IMPRESSIONS-EDI/TRIMFOOT CO |
| LEO FUR FLAT | 1 | | $16.99 | BLACK | 3 | FIRST IMPRESSIONS-EDI/TRIMFOOT CO |
| GSW 1PC WHITE BALLET | 1 | | $12.21 | | 3T SLIM | WILLIAM CARTER-TODDLER SLEEPWEAR |
| Ivor GIRAFFE FOOTIE/HAT | 1 | | $11.98 | WHITE | NEWBORN | JETSET-MAMIYE BROTHERS |
| AOP TROPHY SHORT | 1 | | $14.99 | MED GRAY | 2T | NIKE 2-7/HADDAD GROUP |
| DEXTER LS TEE | 1 | | $26.50 | NATURAL | 3T SLIM | TOMMY HILFIGER/KHQ INVESTMENTS LLC |
| SIDE INSET SHORT BASIC | 1 | | $16.99 | BLACK | XLRG | IDEOLOGY BOYS 8-20/EDI/TOPSVILLE |
| LEG STRIPE LEGGING | 1 | | $16.99 | BLACK | XL | IDEOLOGY-EDI/7-16 |
| S/S DOUBLE PIQUE POLO W/ | 1 | | $12.00 | BLUE | | NAUTICA/F & T APPAREL LLC-CONSIGN |
| 1 PCF19 G 1 PC PINK FLOR | 1 | | $13.19 | PINK | 9MOS | WILLIAM CARTER-BABY |
| 1 PCF19 B 1PC NAVY STRIP | 1 | | $13.19 | | 3MOS | WILLIAM CARTER-BABY |
| 1 PCF19 G 1 PC PINK FLOR | 1 | | $13.19 | PINK | 6MOS | WILLIAM CARTER-BABY |
| LEATHER TRIM SNEAKER | 2 | | $16.99 | LT/PAS GRY | 3 | FIRST IMPRESSIONS-EDI/TRIMFOOT CO |
| LEATHER TRIM SNEAKER | 1 | | $16.99 | LT/PAS GRY | 2 | FIRST IMPRESSIONS-EDI/TRIMFOOT CO |
| LEATHER TRIM SNEAKER | 1 | | $16.99 | LT/PAS GRY | 0 | FIRST IMPRESSIONS-EDI/TRIMFOOT CO |
| S20 GREY UNICORN TOP | 1 | | $11.50 | LT/PAS GRY | | WILLIAM CARTER-TODDLER PLAYWEAR |
| F19 BPW TEE SHARKS | 1 | | $11.40 | NAVY | 10 | WILLIAM CARTER-TODDLER PLAYWEAR |
| SEAMLESS HYBRID STRAPLES | 1 | | $11.99 | GRAY | 30 A | MAIDENFORM/DELTA GALIL USA GIRLS |
| HI BYE PU SHOE | 1 | | $14.99 | MED GRAY | 1 | FIRST IMPRESSIONS-EDI/TRIMFOOT CO |
| BSW 1PC FLEECEBSW 1PC EL | 1 | | $13.50 | | 18MOS | WILLIAM CARTER-BABY SLEEPWEAR |
| BSW 2PC MUMMY | 1 | | $11.10 | | 3T SLIM | WILLIAM CARTER-TODDLER SLEEPWEAR |
| SPORTSWEAR LOGO TEE | 1 | | $14.99 | LT/PASPINK | LRG | LEVI'S/HADDAD APPAREL-BIG |
| BLUE COVERALL W UNICORN | 1 | | $12.99 | NAVY | 12MOS | MAX AND OLIVIA/CLOUD NINE CLOTHING |
| BLUE COVERALL W UNICORN | 1 | | $12.99 | NAVY | 18MOS | MAX AND OLIVIA/CLOUD NINE CLOTHING |
| PINK COVERALL W BEAR | 1 | | $12.99 | PINK | 24MOS | MAX AND OLIVIA/CLOUD NINE CLOTHING |
| BLUE COVERALL W UNICORN | 2 | | $12.99 | NAVY | 24MOS | MAX AND OLIVIA/CLOUD NINE CLOTHING |
| GRY/RD 2PC STIPED SET | 1 | | $17.99 | ASSORTED | 3-6MOS | GENERIC/KHQ INVESTMENT LLC |
| SPORTSWEAR LOGO TEE | 1 | | $14.99 | LT/PASPINK | XL | LEVI'S/HADDAD APPAREL-BIG |
| BLACK BOW JEAN | 1 | | $13.99 | BLACK | 18MOS | FIRST IMPRESSIONS-MMG |
| PLAID NIGHTGOWN W SOCKS | 1 | | $12.99 | RED | 18MOS | MAX AND OLIVIA/CLOUD NINE CLOTHING |
| MICRO SNPF19 G SLOTH | 1 | | $12.17 | | 6MOS | WILLIAM CARTER-BABY |
| MICRO SNPF19 G MICRO SNP | 1 | | $12.17 | PINK | 6MOS | WILLIAM CARTER-BABY |
| MIRCO SNPF19 B MIRCO SNP | 1 | | $12.17 | NAVY | 3MOS | WILLIAM CARTER-BABY |
| MICRO SNPF19 B MICRO SNP | 1 | | $12.17 | | NEWBORN | WILLIAM CARTER-BABY |
| BSW 1PC BASEBALL BEAR | 1 | | $12.07 | | 12MOS | WILLIAM CARTER-BABY SLEEPWEAR |
| BSW 1PC DINO APP | 1 | | $12.07 | | 12MOS | WILLIAM CARTER-BABY SLEEPWEAR |
| RIB WAIST PANT BASIC | 2 | | $12.99 | MED BLUE | 18MOS | FIRST IMPRESSIONS-MMG |
| SOLID SWEATER LEGGIN BASIC | 1 | | $11.99 | PINK | 5 | EPIC THREADS-EDI/TOPSVILLE INC |
| S19 INTERLOCK MIGHTY | 1 | | $9.99 | | 6MOS | WILLIAM CARTER-BABY |
| S19 1PC NAVY HOOD | 1 | | $10.99 | LT/PAS GRY | 18MOS | WILLIAM CARTER-BABY |
| S19 INTERLOCK TRUCKS | 2 | | $9.99 | | 9MOS | WILLIAM CARTER-BABY |
| INTERLOCK SNPF19 N SNP GBASIC | 1 | | $10.92 | WHITE | PREMIE | WILLIAM CARTER-BABY |
| S20 G 1PC LEMONS | 2 | | $10.92 | MED BLUE | 3MOS | WILLIAM CARTER-BABY |
| SOLD SWEATER LEGGING | 1 | | $11.99 | WHITE | 2T REG | EPIC THREADS-EDI/TOPSVILLE INC |
| CAMO OMBRE TEE | 1 | | $11.99 | GRAY | SML | EPIC THREADS-EDI/TOPSV BIG BOY 8-20 |
| EPIC TIGER TEE | 1 | | $11.99 | GRAY | SML | EPIC THREADS-EDI/TOPSV BIG BOY 8-20 |
| SPLATTER TEE | 1 | | $11.99 | WHITE | SML | EPIC THREADS-EDI/TOPSV BIG BOY 8-20 |
| MAKE MAGIC LS TEE | 1 | | $10.99 | NAVY | LRG | EPIC THREADS-EDI/TOPSVILLE INC |
| HEART BODYSUIT | 1 | | $9.99 | LT/PASPINK | 3MOS | NIKE/HADDAD APPAREL GROUP |
| FOLLOW YOUR HEART RUFFLE | 1 | | $10.99 | TURQ/AQUA | | SLEEP ON IT/CLOUD NINE CLTHNG GIRLS |
| DREAM L/S JERSEY T SHIRT | 1 | | $10.99 | MED PINK | | SLEEP ON IT/CLOUD NINE CLTHNG GIRLS |
| RINGER TEE BASIC | 1 | | $9.99 | LT/PASPINK | 4T REG | IDEOLOGY GIRLS 2-6X-EDI/TOPSVILLE |
| UNICORN OPP DRESS | 1 | | $10.99 | DARK PINK | 3T REG | EPIC THREADS-EDI/TOPSVILLE INC |
| UNI TIE FRONT LS TEE | 1 | | $10.99 | PURPLE | LRG | EPIC THREADS-EDI/TOPSVILLE INC |
| GSW 3PK 01 BLUE UNIC | 1 | | $7.99 | | | WILLIAM CARTER CO-UNDERWEAR GIRLS |
| SLOGAN BSF19 B BS NAVY A | 1 | | $7.95 | | 3MOS | WILLIAM CARTER-BABY |
| BUDDIES | 1 | | $9.99 | GRAY | 4 | HYBRID PROMOTIONS |
| SIDE RUCHED RIB TEE | 1 | | $10.99 | PINK | MED | EPIC THREADS-EDI/TOPSVILLE INC |
| RAINBOW RIB TANK | 1 | | $10.99 | NAVY | MED | EPIC THREADS-EDI/TOPSVILLE INC |
| RAINBOW RIB TANK | 1 | | $10.99 | NAVY | SML | EPIC THREADS-EDI/TOPSVILLE INC |
| PEPLUM CARDIGAN | 1 | | $8.99 | LT/PASPINK | 3-6MOS | FIRST IMPRESSIONS-MMG |
| T MONSTER JOGGER | 1 | | $7.99 | DARK GRAY | 4T REG | FIRST IMPRESSIONS-MMG |
| T PAW PRNT KNEE JOGG | 1 | | $7.99 | DARK GRAY | 4T REG | FIRST IMPRESSIONS-MMG |
| BODYSUITF19 N BS BOO-TY | 1 | | $8.14 | BLACK | 9MOS | WILLIAM CARTER-BABY |
| CHEETAH HRT KNEE LEG | 1 | | $7.99 | BLACK | 3T REG | EPIC THREADS-EDI/TOPSVILLE INC |
| ANIMAL BROOKLYN TEE | 2 | | $7.99 | GRAY | 5 | EPIC THREADS-EDI/TOPSVILLE INC |
| MULTI STRIPE TEE | 1 | | $7.99 | GRAY | 6 | EPIC THREADS-EDI/TOPSVILLE INC |
| ANIMAL BROOKLYN TEE | 4 | | $7.99 | GRAY | 6 | EPIC THREADS-EDI/TOPSVILLE INC |
| ANIMAL BROOKLYN TEE | 3 | | $7.99 | GRAY | 7 | EPIC THREADS-EDI/TOPSVILLE INC |
| ANIMAL BROOKLYN TEE | 1 | | $7.99 | GRAY | 2 | EPIC THREADS-EDI/TOPSVILLE INC |
| ZEBRA SS TEE | 1 | | $7.99 | NATURAL | 5 | EPIC THREADS-EDI/TOPSVILLE INC |
| DONUTS LS TEE | 1 | | $7.99 | NATURAL | 6X | EPIC THREADS-EDI/TOPSVILLE INC |
| STACK BFLIES SS TEE | 1 | | $7.99 | DARK PINK | 5 | EPIC THREADS-EDI/TOPSVILLE INC |
| UNICORN HORN LS TEE | 1 | | $7.99 | NATURAL | 6X | EPIC THREADS-EDI/TOPSVILLE INC |
| LS RCHED HEART TUNIC | 2 | | $7.99 | MED ORANGE | 4T REG | FIRST IMPRESSIONS-MMG |
| DINOSAUR BIB | 1 | | $6.99 | LT/PASBLUE | OSFA | FIRST IMPRESSIONS-EDI/IMPACT IMPORT |
| T DOGGIE TWOFER TEE | 4 | | $7.99 | DARK BLUE | 4T REG | FIRST IMPRESSIONS-MMG |
| T DOGGIE TWOFER TEE | 3 | | $7.99 | DARK BLUE | 2T REG | FIRST IMPRESSIONS-MMG |
| T LS BIRD TUNIC | 2 | | $7.99 | WHITE | 4T REG | FIRST IMPRESSIONS-MMG |
| T LOVE STRIPE LEGING | 1 | | $7.99 | WHITE | 4T REG | FIRST IMPRESSIONS-MMG |
| T CAMO SHORT | 1 | | $7.99 | NAVY | 3T REG | FIRST IMPRESSIONS-MMG |
| SS POLO | 1 | | $5.99 | MED BLUE | 6-9MOS | FIRST IMPRESSIONS-MMG |
| SS POLO | 1 | | $5.99 | MED BLUE | 3-6MOS | FIRST IMPRESSIONS-MMG |
| ANIMAL STRIPE JOGGER | 1 | | $6.99 | MED GRAY | 18MOS | FIRST IMPRESSIONS-MMG |
| ANIMAL STRIPE JOGGER | 1 | | $6.99 | MED GRAY | 3-6MOS | FIRST IMPRESSIONS-MMG |
| CAMO JOGGER | 1 | | $6.99 | LT/PAS GRY | 18MOS | FIRST IMPRESSIONS-MMG |
| COOL DUDE JOGGER | 1 | | $6.99 | MED GRAY | 3-6MOS | FIRST IMPRESSIONS-MMG |
| STRIPED KNEE JOGGER | 1 | | $6.99 | MED GRAY | 24MOS | FIRST IMPRESSIONS-MMG |
| T LS GIRL POWER TEE | 1 | | $7.99 | WHITE | 2T REG | FIRST IMPRESSIONS-MMG |
| T FLOUNCE KNOT TUNIC BASIC | 1 | | $7.99 | MEDIUM RED | 3T REG | FIRST IMPRESSIONS-MMG |
| T CPE IN WSH DOG TEE | 1 | | $7.99 | DARK BLUE | 2T REG | FIRST IMPRESSIONS-MMG |
| HEART KNEE JOGGER | 1 | | $6.99 | MED PINK | 18MOS | FIRST IMPRESSIONS-MMG |
| ENCHANTED BODYSUIT | 1 | | $6.99 | DARK BLUE | 24MOS | FIRST IMPRESSIONS-MMG |
| T FOREST FRIENDS TEE | 1 | | $7.99 | MED GRAY | 3T REG | FIRST IMPRESSIONS-MMG |
| STRAWBERRY HAT BASIC | 1 | | $7.99 | LT/PASPINK | | FIRST IMPRESSIONS-MMG |
| T TRAFFIC SLUB TEE | 1 | | $7.99 | WHITE | 2T REG | FIRST IMPRESSIONS-MMG |
| T LS FLWR CHICKS TEE | 1 | | $7.99 | ORANGE | 4T REG | FIRST IMPRESSIONS-MMG |
| T WOODLND FRENDS TEE | 1 | | $7.99 | BEIGEKHAKI | 3T REG | FIRST IMPRESSIONS-MMG |
| SLUB POLO | 1 | | $5.99 | LT/PASBLUE | 6-9MOS | FIRST IMPRESSIONS-MMG |
| SLUB POLO | 1 | | $5.99 | LT/PASBLUE | 18MOS | FIRST IMPRESSIONS-MMG |
| SLUB POLO | 1 | | $5.99 | LT/PASBLUE | 24MOS | FIRST IMPRESSIONS-MMG |
| SLUB POLO | 1 | | $5.99 | MED ORANGE | 3-6MOS | FIRST IMPRESSIONS-MMG |
| SLUB POLO | 1 | | $5.99 | MED ORANGE | 12MOS | FIRST IMPRESSIONS-MMG |
| SLUB POLO | 2 | | $5.99 | MED ORANGE | 6-9MOS | FIRST IMPRESSIONS-MMG |
| SS DOG STRIPE TEE | 1 | | $5.99 | NATURAL | 12MOS | FIRST IMPRESSIONS-MMG |
| SUNNY PLAID SHORT | 1 | | $5.99 | LT/PAS YEL | 3-6MOS | FIRST IMPRESSIONS-MMG |
| T ELK TEE | 1 | | $7.99 | MED GRAY | 2T REG | FIRST IMPRESSIONS-MMG |
| DOGGIE TWOFER TEE | 5 | | $6.99 | DARK BLUE | 24MOS | FIRST IMPRESSIONS-MMG |
| DOGGIE TWOFER TEE | 3 | | $6.99 | DARK BLUE | 18MOS | FIRST IMPRESSIONS-MMG |
| DOGGIE TWOFER TEE | 2 | | $6.99 | DARK BLUE | 3-6MOS | FIRST IMPRESSIONS-MMG |
| BOLD STAR | 1 | | $6.99 | WHITE | 24MOS | FIRST IMPRESSIONS-MMG |
| CARIBEAN PLAID SHORT BASIC | 1 | | $5.99 | GREEN | 12MOS | FIRST IMPRESSIONS-MMG |
| BIRD LEGGING | 1 | | $6.99 | WHITE | 24MOS | FIRST IMPRESSIONS-MMG |
| SPLATTER LEGGING | 1 | | $6.99 | NAVY | 18MOS | FIRST IMPRESSIONS-MMG |
| BIRD LEGGING | 1 | | $6.99 | WHITE | 18MOS | FIRST IMPRESSIONS-MMG |
| DITSY FLORAL LEGGING | 1 | | $6.99 | WHITE | 24MOS | FIRST IMPRESSIONS-MMG |
| BORDER STRIPE PANT | 1 | | $6.99 | LT/PAS ORG | 24MOS | FIRST IMPRESSIONS-MMG |
| SIDE RUFFLE LEGGING | 1 | | $6.99 | MED PINK | 18MOS | FIRST IMPRESSIONS-MMG |
| T WOODLND ANIMLS TEE | 1 | | $7.99 | LT/PAS GRY | 4T REG | FIRST IMPRESSIONS-MMG |
| BUNNY BODYSUIT | 1 | | $6.99 | LT/PAS PUR | NEWBORN | FIRST IMPRESSIONS-MMG |
| BUNNY BODYSUIT | 1 | | $6.99 | LT/PAS PUR | 3-6MOS | FIRST IMPRESSIONS-MMG |
| BUNNY BODYSUIT | 1 | | $6.99 | LT/PAS PUR | | FIRST IMPRESSIONS-MMG |
| T SS PANDA FACE TEE | 1 | | $7.99 | WHITE | 3T REG | FIRST IMPRESSIONS-MMG |
| FLOWERS PEPLUM TEE | 1 | | $6.99 | MED BLUE | 24MOS | FIRST IMPRESSIONS-MMG |
| EYELET RUFFLE TEE | 1 | | $6.99 | WHITE | 6-9MOS | FIRST IMPRESSIONS-MMG |
| FLOWERS PEPLUM TEE | 1 | | $6.99 | MED BLUE | 6-9MOS | FIRST IMPRESSIONS-MMG |
| CATS BODYSUIT | 1 | | $6.99 | LT/PASPINK | 6-9MOS | FIRST IMPRESSIONS-MMG |
| BLUE MARLED SHORT BASIC | 1 | | $5.99 | NAVY | 3-6MOS | FIRST IMPRESSIONS-MMG |
| ANIMAL STRIPE SHORT | 1 | | $5.99 | MED GRAY | 6-9MOS | FIRST IMPRESSIONS-MMG |
| GARDEN BLOOMER | 1 | | $6.99 | LT/PASPINK | 3-6MOS | FIRST IMPRESSIONS-MMG |
| SHERPA BEAR BODYSUIT | 1 | | $6.99 | WHITE | NEWBORN | FIRST IMPRESSIONS-MMG |
| OWL BODYSUIT | 1 | | $6.99 | LT BEIGE | | FIRST IMPRESSIONS-MMG |
| TEXTURED LEGGING | 1 | | $6.99 | BLACK | 24MOS | FIRST IMPRESSIONS-MMG |
| LS GIRAFFE TEE | 1 | | $6.99 | LT/PAS YEL | 12MOS | FIRST IMPRESSIONS-MMG |
| LS BUTTERFLY TEE | 1 | | $6.99 | WHITE | 24MOS | FIRST IMPRESSIONS-MMG |
| LS GIRAFFE TEE | 1 | | $6.99 | LT/PAS YEL | 6-9MOS | FIRST IMPRESSIONS-MMG |
| WINTER FLRL CAT TEE | 1 | | $6.99 | DARK BLUE | 18MOS | FIRST IMPRESSIONS-MMG |
| LS BUTTERFLY TEE | 1 | | $6.99 | WHITE | 12MOS | FIRST IMPRESSIONS-MMG |
| LS BUTTERFLY TEE | 1 | | $6.99 | WHITE | 3-6MOS | FIRST IMPRESSIONS-MMG |
| MF SMLS GIRLSHORT | 1 | | $4.99 | DARK BLUE | LRG | MAIDENFORM/DELTA GALIL USA GIRLS |
| BUNNY HUG BODYSUIT | 1 | | $6.99 | WHITE | | FIRST IMPRESSIONS-MMG |
| LS FEED ME DINO 2FER | 1 | | $6.99 | GRAY | 24MOS | FIRST IMPRESSIONS-MMG |
| TRAIN ENGINES TEE | 1 | | $6.99 | BLACK | 24MOS | FIRST IMPRESSIONS-MMG |
| CAPE IN WASH DOG TEE | 1 | | $6.99 | DARK BLUE | 24MOS | FIRST IMPRESSIONS-MMG |
| CAPE IN WASH DOG TEE | 1 | | $6.99 | DARK BLUE | 18MOS | FIRST IMPRESSIONS-MMG |
| LS YOU AND ME TEE | 1 | | $6.99 | WHITE | 3-6MOS | FIRST IMPRESSIONS-MMG |
| SILVER GIRAFFE TEE BASIC | 1 | | $5.99 | NAVY | 12MOS | FIRST IMPRESSIONS-MMG |
| SILVER GIRAFFE TEE BASIC | 2 | | $5.99 | NAVY | 6-9MOS | FIRST IMPRESSIONS-MMG |
| LS YOU AND ME TEE | 2 | | $6.99 | WHITE | 18MOS | FIRST IMPRESSIONS-MMG |
| SPOILED GRANDMA TEE BASIC | 1 | | $7.99 | WHITE | 18MOS | FIRST IMPRESSIONS-MMG |
| SPOILED GRANDMA TEE BASIC | 1 | | $7.99 | WHITE | 24MOS | FIRST IMPRESSIONS-MMG |
| CRAB PKT TANK BASIC | 2 | | $5.99 | NAVY | 18MOS | FIRST IMPRESSIONS-MMG |
| SS ZEBRA FLOUNCE TEE | 2 | | $5.99 | GRAY | 24MOS | FIRST IMPRESSIONS-MMG |
| OCTOPUS TEE | 2 | | $5.99 | LT/PASBLUE | 12MOS | FIRST IMPRESSIONS-MMG |
| TRAFFIC SLUB TEE | 1 | | $6.99 | WHITE | 6-9MOS | FIRST IMPRESSIONS-MMG |
| WHALE TEE | 2 | | $5.99 | DARK BLUE | 3-6MOS | FIRST IMPRESSIONS-MMG |
| LS FLOWER CHICKS TEE | 1 | | $6.99 | ORANGE | 3-6MOS | FIRST IMPRESSIONS-MMG |
| TRAIN ENGINE TEE | 1 | | $5.99 | WHITE | 3-6MOS | FIRST IMPRESSIONS-MMG |
| ANCHOR BOAT TEE | 1 | | $5.99 | DARK BLUE | 3-6MOS | FIRST IMPRESSIONS-MMG |
| LS AOP DINO TEE | 1 | | $6.99 | NAVY | 3-6MOS | FIRST IMPRESSIONS-MMG |
| SS GINGHAM RUFFL TOP | 1 | | $5.99 | BLACK | 3-6MOS | FIRST IMPRESSIONS-MMG |
| RUGBY STRIPE TEE | 1 | | $6.99 | DARK BLUE | 24MOS | FIRST IMPRESSIONS-MMG |
| TALL FLOWERS TEE BASIC | 1 | | $5.99 | ORANGE | 3-6MOS | FIRST IMPRESSIONS-MMG |
| CHICK POCKET TEE BASIC | 1 | | $5.99 | NAVY | 3-6MOS | FIRST IMPRESSIONS-MMG |
| LS JUMP ROPE BNY TEE | 2 | | $6.99 | ORANGE | 18MOS | FIRST IMPRESSIONS-MMG |
| LS JUMP ROPE BNY TEE | 1 | | $6.99 | ORANGE | 12MOS | FIRST IMPRESSIONS-MMG |
| TALL FLOWERS TEE BASIC | 1 | | $5.99 | ORANGE | 24MOS | FIRST IMPRESSIONS-MMG |
| HIBISCUS BODYSUIT | 1 | | $6.99 | LT/PASPINK | NEWBORN | FIRST IMPRESSIONS-MMG |
| ZEBRA TEE BASIC | 1 | | $5.99 | GRAY | 18MOS | FIRST IMPRESSIONS-MMG |
| ELEPHANTS TEE | 4 | | $5.99 | LT/PAS GRN | 3-6MOS | FIRST IMPRESSIONS-MMG |
| ELEPHANTS TEE | 1 | | $5.99 | LT/PAS GRN | 12MOS | FIRST IMPRESSIONS-MMG |
| ELEPHANTS TEE | 1 | | $5.99 | LT/PAS GRN | 24MOS | FIRST IMPRESSIONS-MMG |
| ELEPHANTS TEE | 1 | | $5.99 | LT/PAS GRN | 6-9MOS | FIRST IMPRESSIONS-MMG |
| HOT DOG TEE BASIC | 1 | | $5.99 | GRAY | 12MOS | FIRST IMPRESSIONS-MMG |
| RACCOON FACE TEE | 1 | | $6.99 | MED GREEN | 24MOS | FIRST IMPRESSIONS-MMG |
| SS GIRAFFE TEE | 1 | | $5.99 | LT/PAS GRY | 24MOS | FIRST IMPRESSIONS-MMG |
| SUNDAY FUNDAY TEE | 1 | | $5.99 | DARK BLUE | 12MOS | FIRST IMPRESSIONS-MMG |
| AIRPLANE TEE BASIC | 1 | | $5.99 | MED BLUE | 18MOS | FIRST IMPRESSIONS-MMG |
| BEAR HAT | 1 | | $6.99 | LT/PASBLUE | 0-6 MOS | FIRST IMPRESSIONS-MMG |
| BEAR HAT | 1 | | $6.99 | LT/PASBLUE | 6-12 MOS | FIRST IMPRESSIONS-MMG |
| BEST KID EVER TEE | 1 | | $5.99 | WHITE | 3-6MOS | FIRST IMPRESSIONS-MMG |
| FLORAL BIKER SHORT | 1 | | $5.99 | DARK BLUE | 3-6MOS | FIRST IMPRESSIONS-MMG |
| LOVE MAMA TEE BASIC | 1 | | $7.99 | DARK GRAY | 24MOS | FIRST IMPRESSIONS-MMG |
| SS STACKED ANIMALS T | 1 | | $5.99 | NATURAL | 3-6MOS | FIRST IMPRESSIONS-MMG |
| LS FOOTBALL TEE | 1 | | $6.99 | GRAY | 24MOS | FIRST IMPRESSIONS-MMG |
| SNACK EXPERT TEE | 1 | | $6.99 | MED GRAY | 24MOS | FIRST IMPRESSIONS-MMG |
| SNACK EXPERT TEE | 1 | | $6.99 | MED GRAY | 18MOS | FIRST IMPRESSIONS-MMG |
| PAOW-BCR | 1 | | $34.00 | BLACK | 9 | WILLIAM CARTER/VIDA SHOES |
| CALISTA-CR | 1 | | $38.00 | DARKPURPLE | 7 | WILLIAM CARTER/VIDA SHOES |
| PASTEL TIE DYE | 1 | | $27.99 | | 6-9MOS | BONNIE JEAN/GERSON & GERSON |
| TWEEN | 1 | | $34.00 | MEDIUM RED | 8 | WILLIAM CARTER/VIDA SHOES |
| COM ONLY | 1 | | $24.99 | ASSORTED | 18MOS | CALVIN KLEIN/KHQ INVESTMENT |
| PEONY FLORAL HALTER BLUE | 1 | | $21.99 | NAVY | 3-6MOS | BLUEBERI/BLUEBERRY BLVD LLC |