Wholesale Lot Of 10 Chi Chi Shells For Women Original Retail Prices To $18.00 Each
$19.99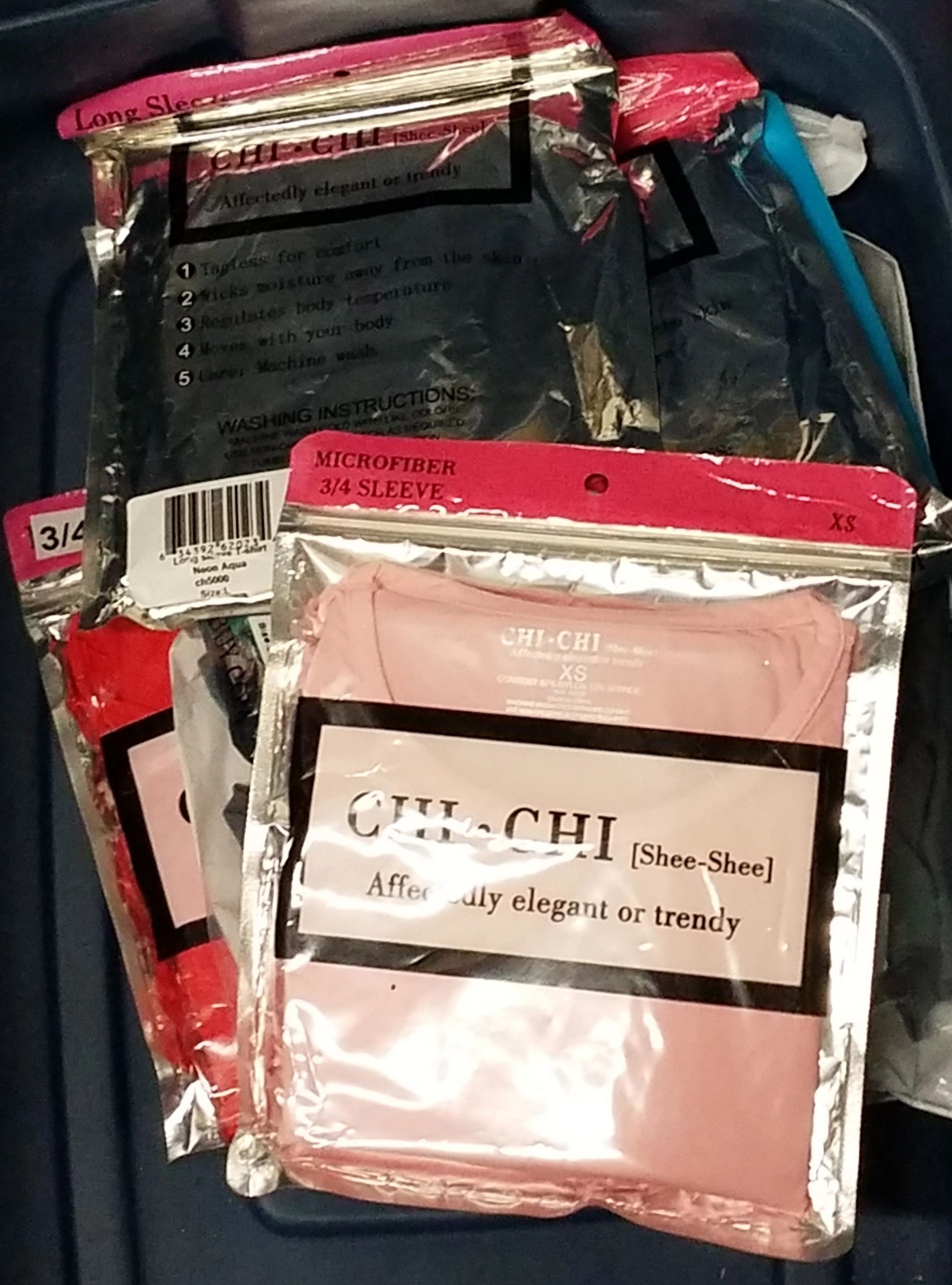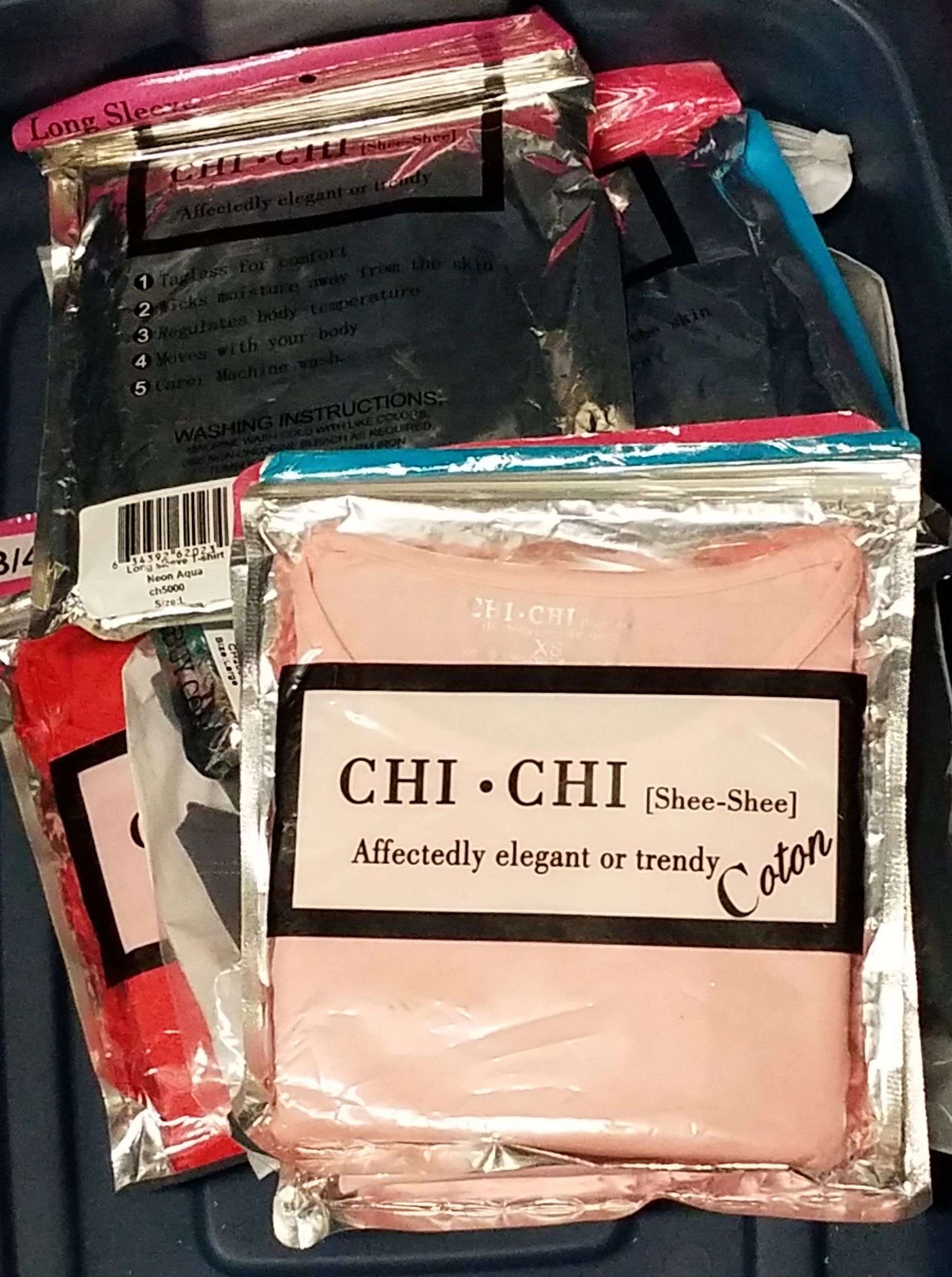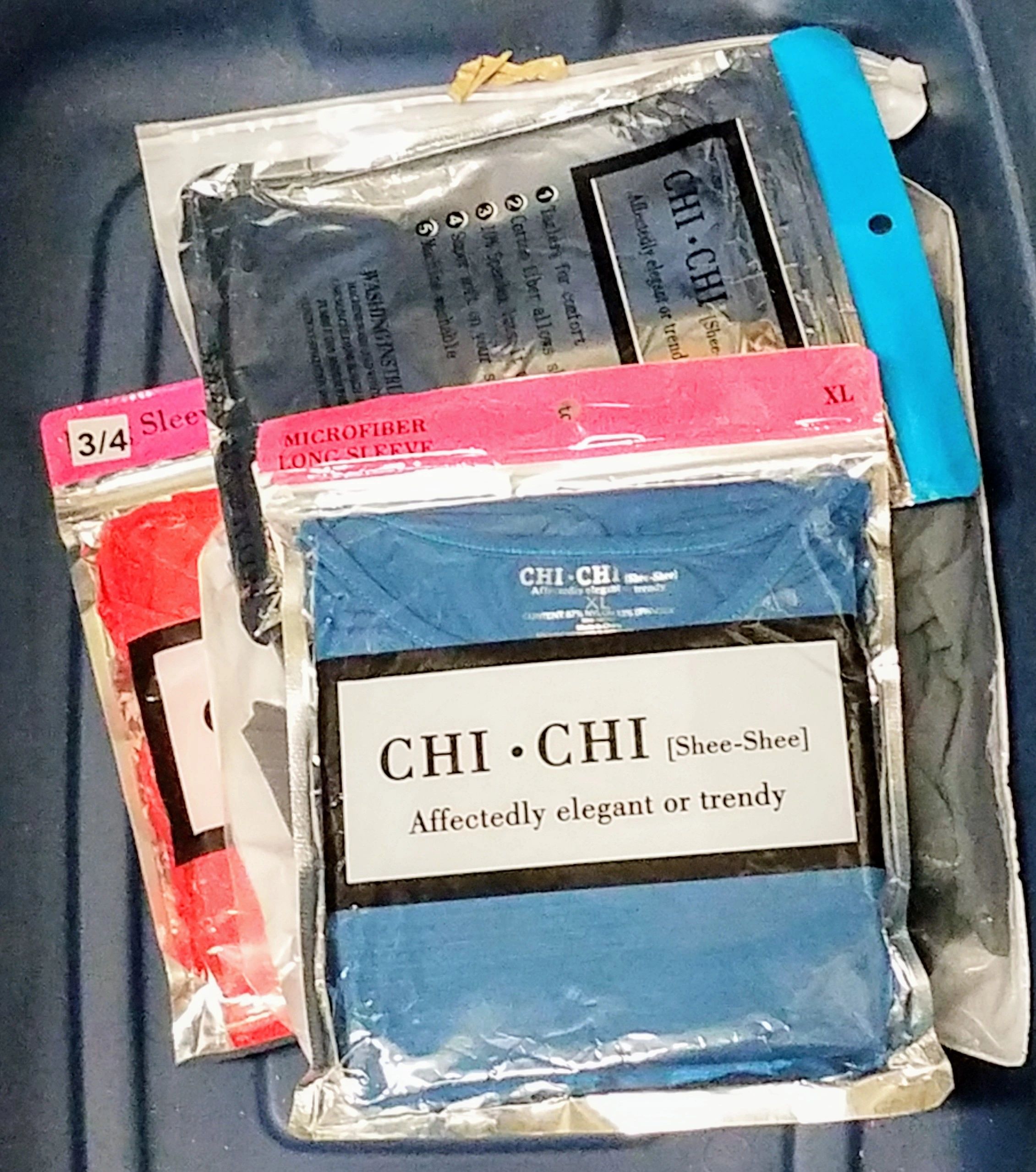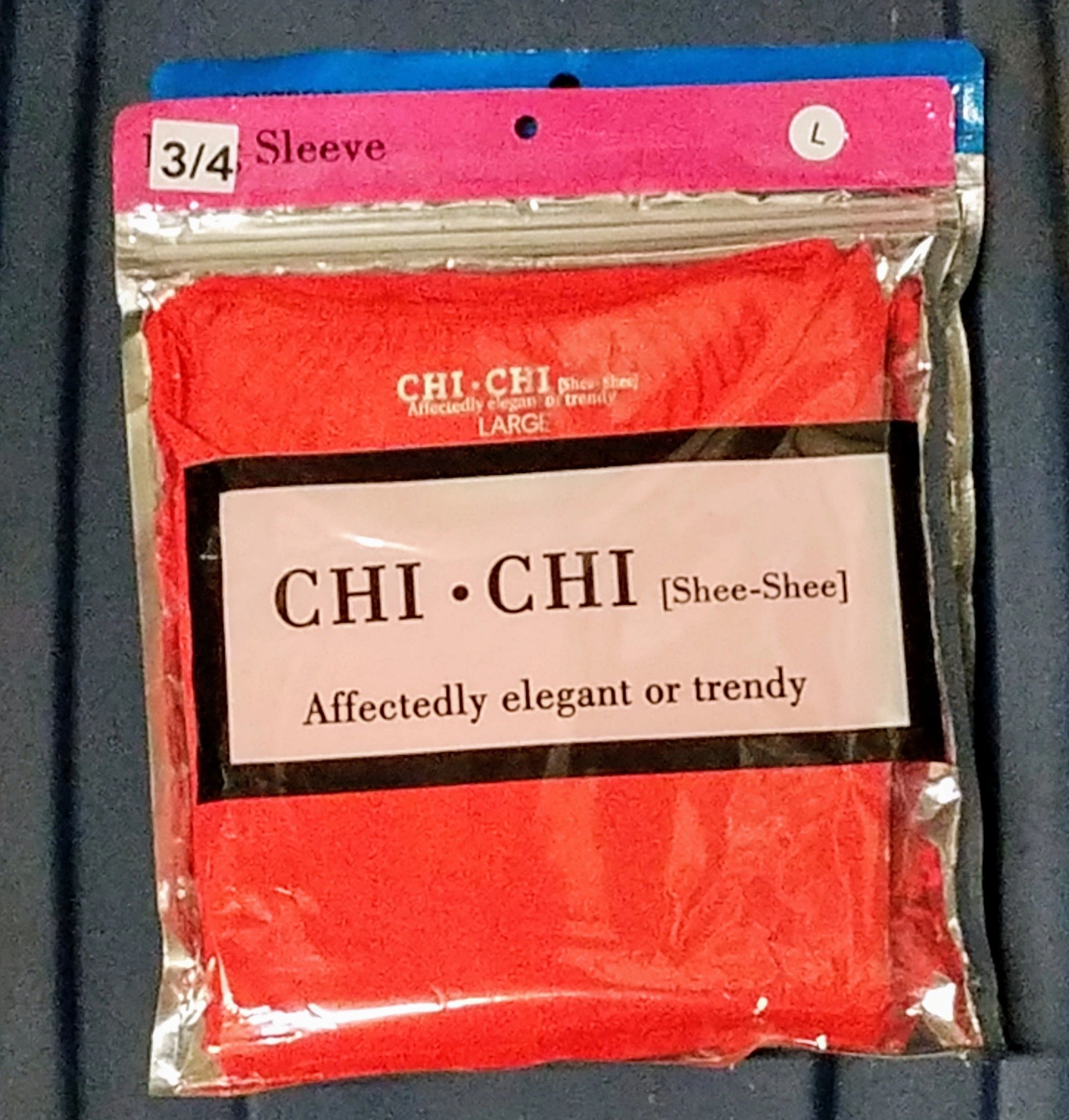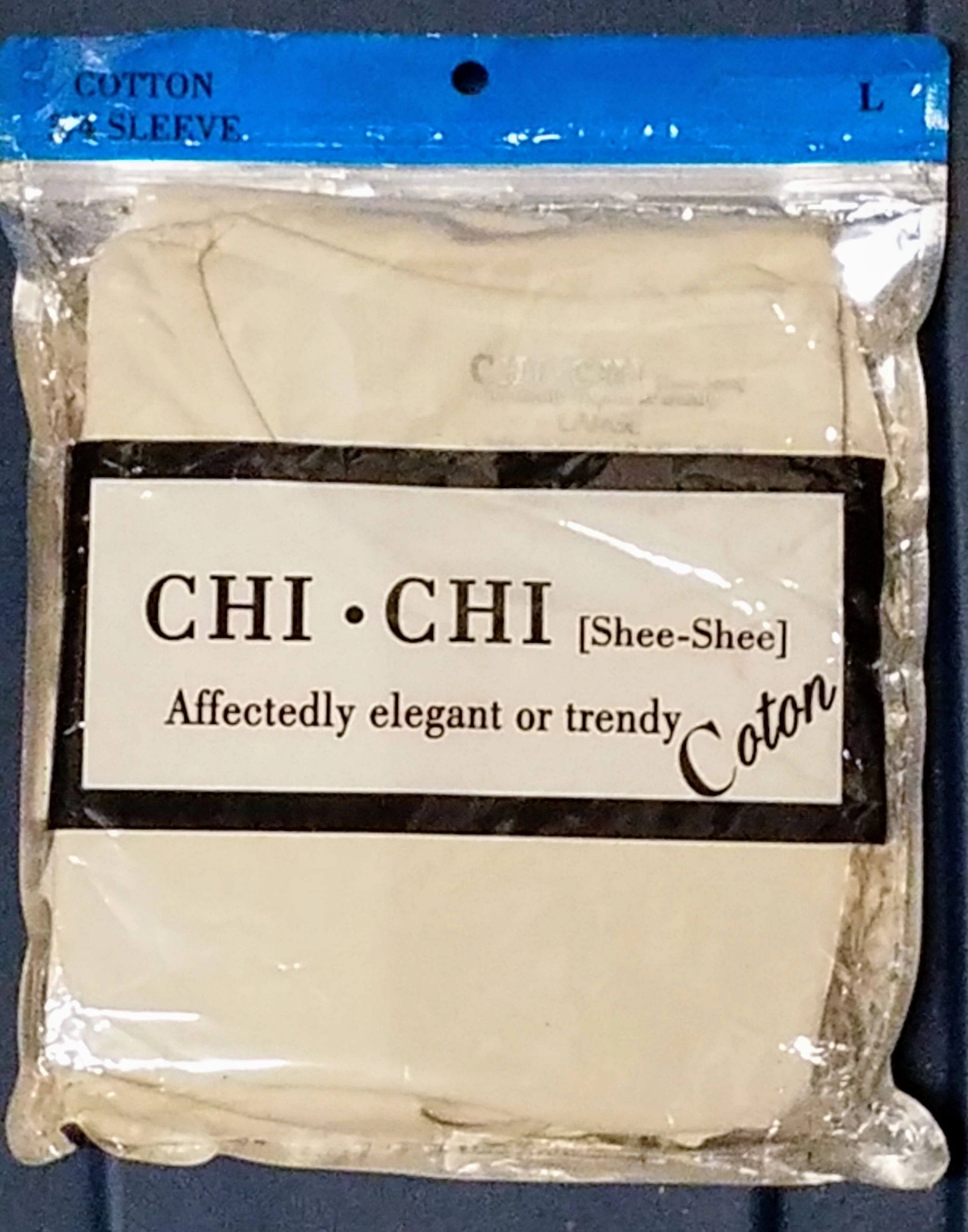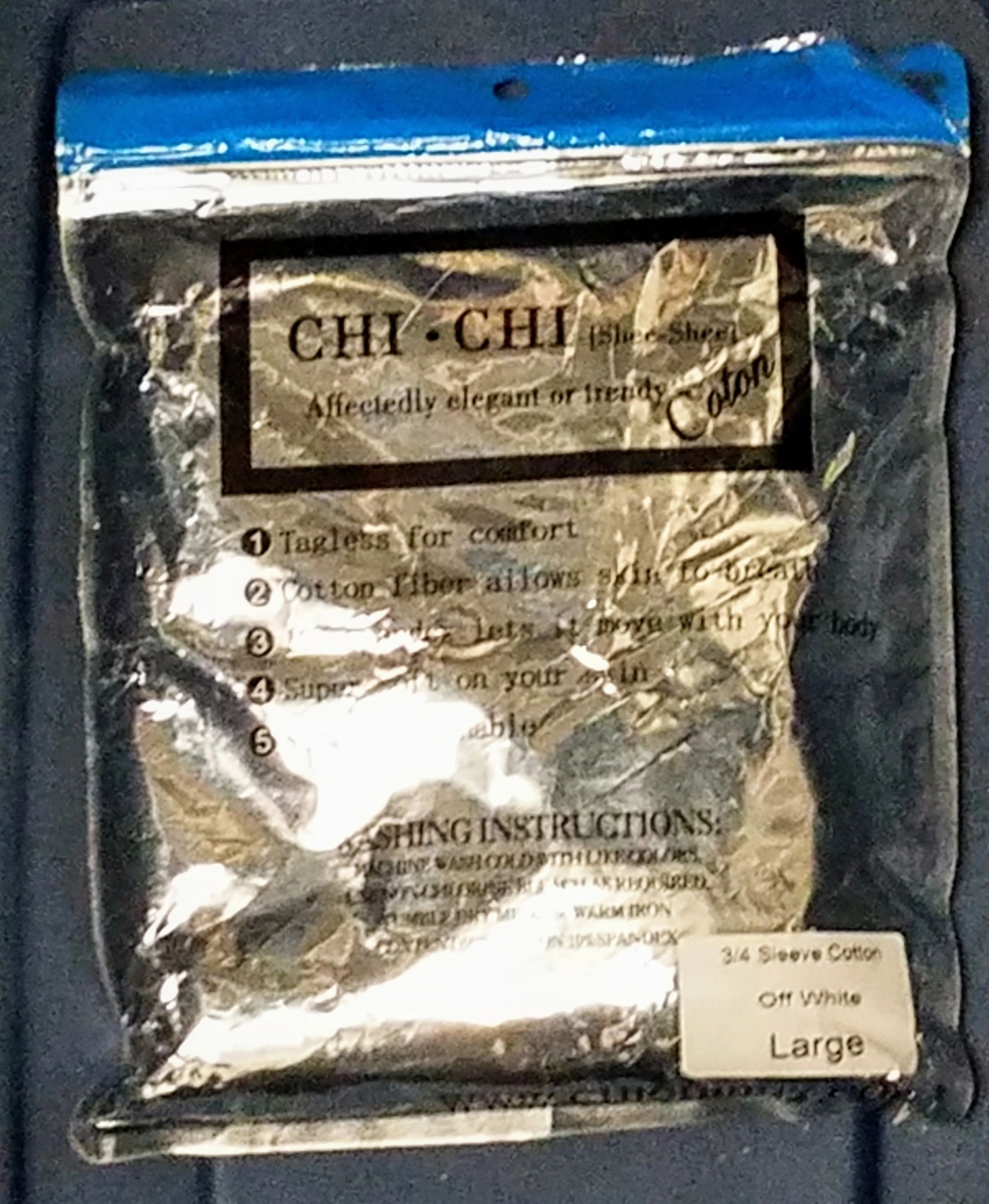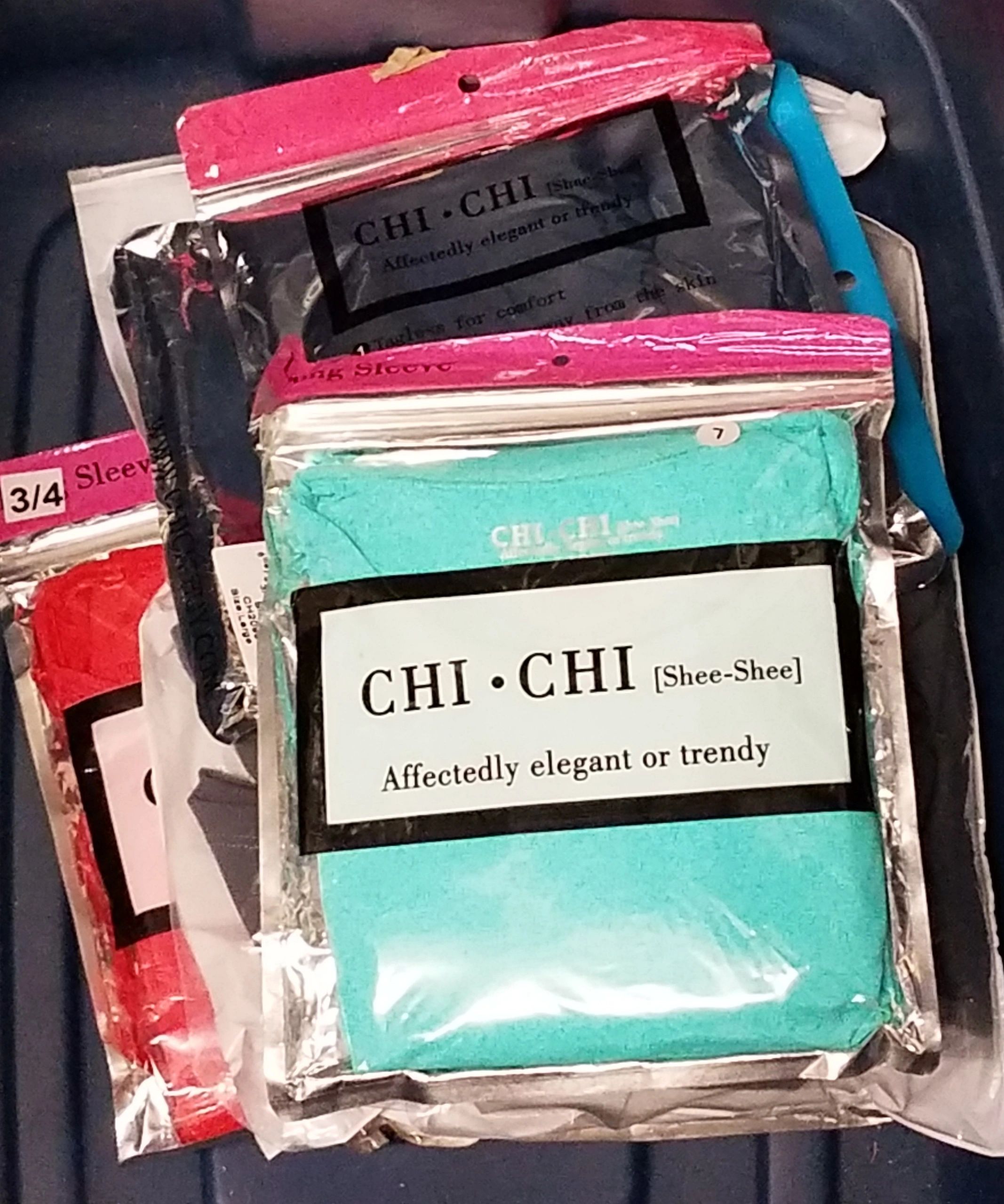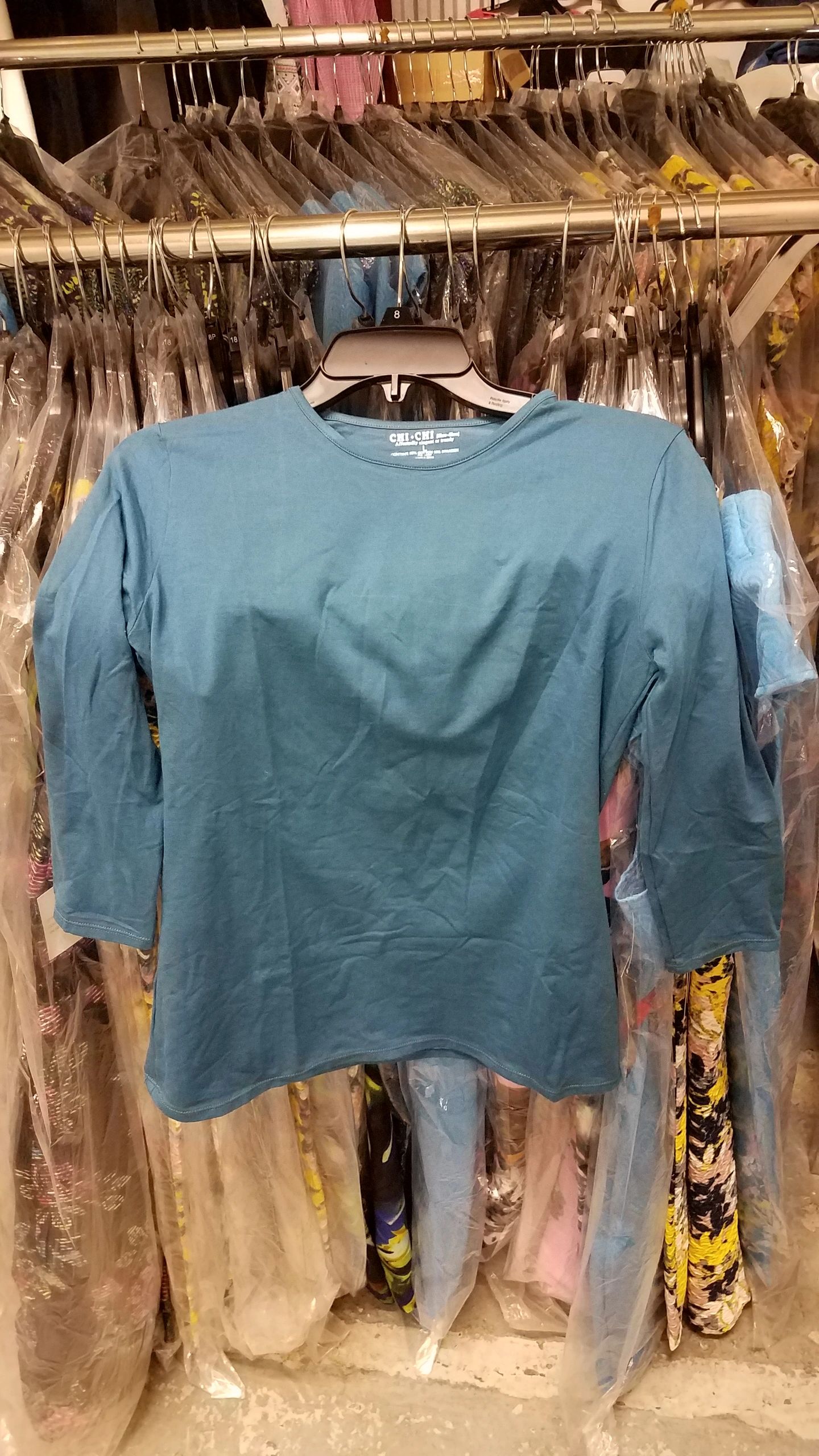 Wholesale Chi Chi Shells For Women 
Shells are along fitted Tshirts worn for modesty under a dress or blouse. 
They can also be worn as outerwear, workout clothes, or as sleepwear. 
Since the shells are fitted, they are an easy way to keep yourself warm. 
Two styles available in two combinations:
Microfiber, made out of nylon and spandex. 
Cotton, made out of cotton and spandex. 
Long sleeve and 3/4 sleeve.
Sizes from XS to XL.
Assorted colors. 
Original retail prices from $12 to $18 each. 
Your order will be packed with a variety of different styles colors and sizes.