Wholesale Designer Dress Lot
$499.00
WHOLESALE LOT OF 25 DESIGNER BRAND NAME DRESSES FROM A MAJOR AMERICAN DEPARTMENT STORE!
Wholesale Pallet Of Brand Name Dresses
25 Designer Dresses In The Lot
Original Retail Values To $300 Each!
Dresses Are Brand New, And Include Their Original Labels And Tags.
Brands Such As Adrianna Papell, Calvin Klein, Betsy & Adam, Vince Camuto,
Natori, R & M Richards, Alex Evenings, DKNY, Jessica Howard, Trina Turk,
Sally Lou, X BY Xscape, City Triangles, Connected Apparel, etc.
Dresses Retail For Up To $300 Each!

The Manifest Lists All Of The Dresses In The Pallet, Including Their Sizes And Colors. You Will Receive 25 Assorted Dresses From The Pallet.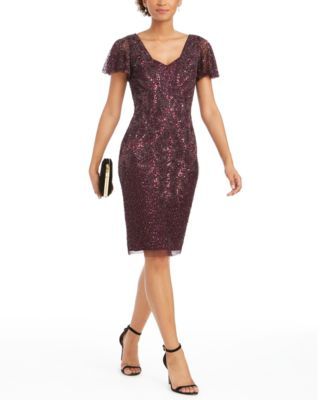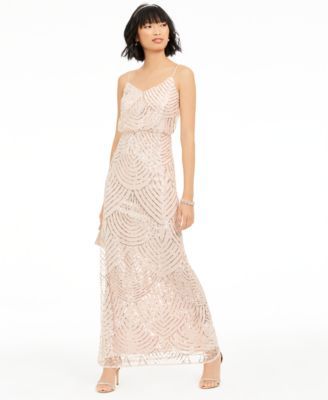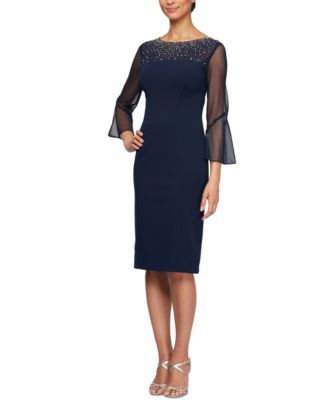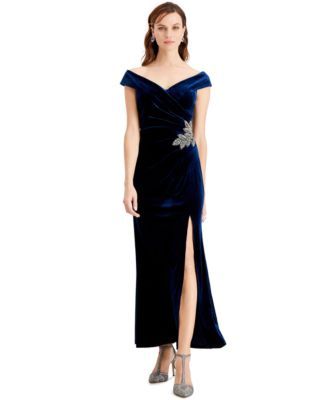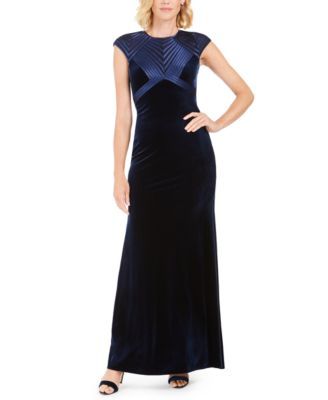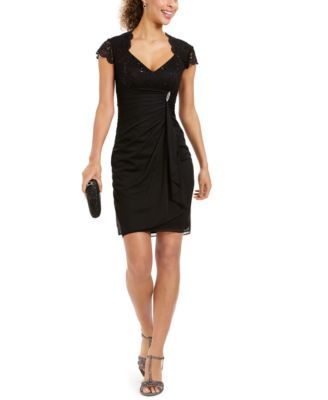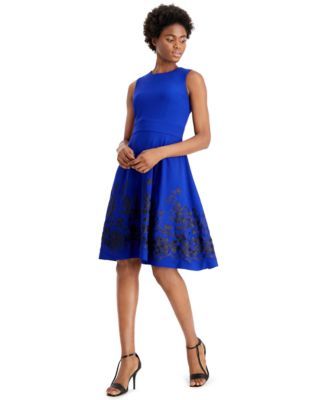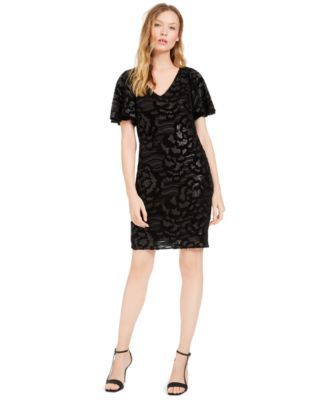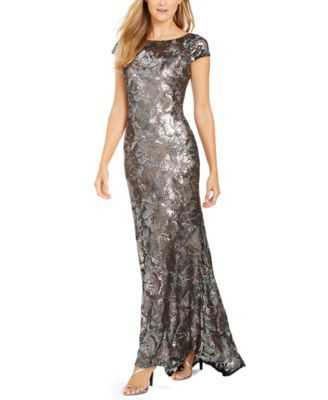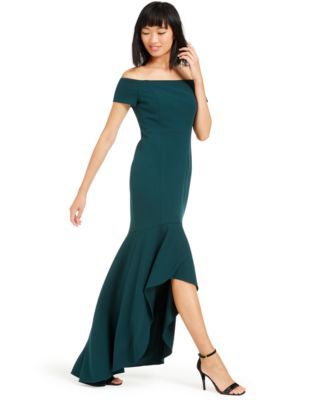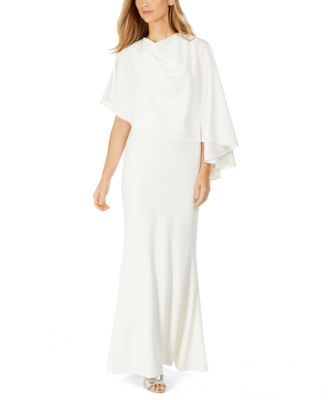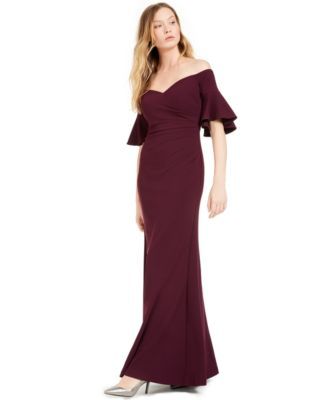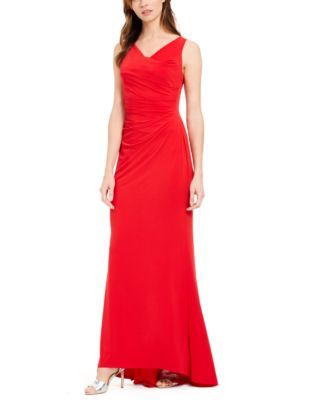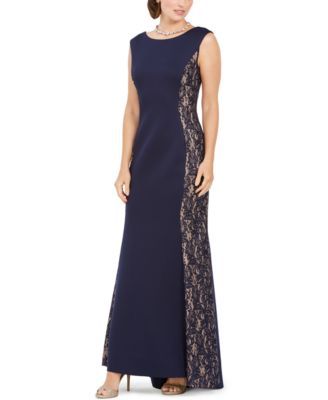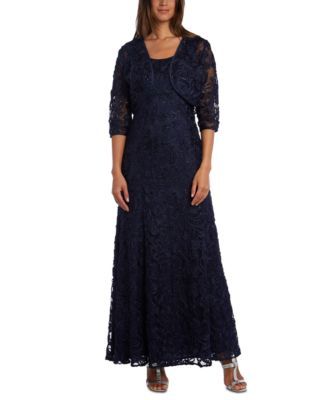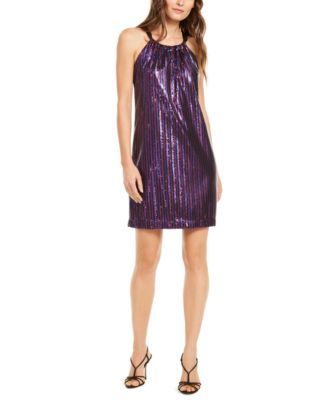 | | | | | | | | |
| --- | --- | --- | --- | --- | --- | --- | --- |
| ITEM DESCRIPTION | ORIGINAL QTY | ORIGINAL RETAIL | COLOR | SIZE | DIVISION | VENDOR NAME | FABRIC CONTENT |
| BEADED SHEATH DRESS | 1 | $259.00 | REDOVERFLW | 8 | MCY | EVENING/ADRIANNA PAPELL | SHELL, LINING: POLYESTER |
| BANDAGE TOP VELVET BTTM | 1 | $259.00 | NAVY | 14 | MCY | BETSY & ADAM | POLYESTER/SPANDEX; TRIM: POLYESTER/SPANDEX; LINING: POLYESTER |
| BANDAGE TOP VELVET BTTM | 1 | $259.00 | NAVY | 12 | MCY | BETSY & ADAM | POLYESTER/SPANDEX; TRIM: POLYESTER/SPANDEX; LINING: POLYESTER |
| WM SEQUIN DRESS CHP | 1 | $279.00 | BLUE | 4 | MCY | CALVIN KLEIN/G-III APPAREL GROUP | NYLON; LINING, SEQUIN DETAILS: POLYESTER |
| CAP SLEEVE SEQUIN LONG V | 1 | $279.00 | GRAY | 12 | MCY | CALVIN KLEIN/G-III APPAREL GROUP | NYLON; LINING & SEQUINS: POLYESTER |
| OTS FEATHER JUMPSUIT | 1 | $269.00 | BLACK | 4 | MCY | CALVIN KLEIN/G-III APPAREL GROUP | POLYESTER/SPANDEX; LINING & TRIM: POLYESTER |
| SEQUIN MESH BLOUSON | 1 | $219.00 | DARKPURPLE | SQUARE 18 | MCY | ADRIANNA PAPELL | POLYESTER |
| LONG OFF THE SHOULDER FI | 1 | $239.00 | | 8 | MCY | ALEX APPAREL GROUP INC | POLYESTER/SPANDEX; LINING: POLYESTER |
| LONG OFF THE SHOULDER FI | 1 | $239.00 | | 16 | MCY | ALEX APPAREL GROUP INC | POLYESTER/SPANDEX; LINING: POLYESTER |
| EMBOSSED SEQUIN VELVET V | 1 | $229.00 | BLACK | 6 | MCY | CALVIN KLEIN/G-III APPAREL GROUP | POLYESTER/SPANDEX; LINING: POLYESTER |
| EMBOSSED SEQUIN VELVET V | 1 | $229.00 | BLACK | 4 | MCY | CALVIN KLEIN/G-III APPAREL GROUP | POLYESTER/SPANDEX; LINING: POLYESTER |
| EMBOSSED SEQUIN VELVET V | 1 | $229.00 | BLACK | 8 | MCY | CALVIN KLEIN/G-III APPAREL GROUP | POLYESTER/SPANDEX; LINING: POLYESTER |
| POPOVER GOWN | 1 | $219.00 | BLUE | 16 | MCY | CALVIN KLEIN/G-III APPAREL GROUP | POLYESTER/SPANDEX; LINING: POLYESTER |
| BOLERO JKT LNG DRESS | 1 | $189.00 | NAVY | 8 AV/MD/RG | MCY | R & M RICHARDS | DRESS, JACKET, LINING: POLYESTER |
| BOLERO JKT LNG DRESS | 2 | $189.00 | NAVY | 10AV/MD/RG | MCY | R & M RICHARDS | DRESS, JACKET, LINING: POLYESTER |
| SHRT SHEATH DRESS W ILLU | 1 | $189.00 | BLUE | 4 | MCY | ALEX APPAREL GROUP INC | POLYESTER/SPANDEX; LINING: POLYESTER |
| OTS FLUTTER SLEEVE CREPE | 1 | $199.00 | PURPLE | 14 | MCY | CALVIN KLEIN/G-III APPAREL GROUP | POLYESTER/SPANDEX; LINING: POLYESTER |
| OTS FLUTTER SLEEVE CREPE | 1 | $199.00 | PURPLE | 10 | MCY | CALVIN KLEIN/G-III APPAREL GROUP | POLYESTER/SPANDEX; LINING: POLYESTER |
| OTS FLUTTER SLEEVE CREPE | 1 | $199.00 | PURPLE | 6 | MCY | CALVIN KLEIN/G-III APPAREL GROUP | POLYESTER/SPANDEX; LINING: POLYESTER |
| NEW OTS HI LOW | 1 | $199.00 | BLACK | 8 | MCY | CALVIN KLEIN/G-III APPAREL GROUP | POLYESTER/SPANDEX; LINING: POLYESTER |
| OTS FLUTTER SLEEVE CREPE | 1 | $199.00 | PURPLE | 4 | MCY | CALVIN KLEIN/G-III APPAREL GROUP | POLYESTER/SPANDEX; LINING: POLYESTER |
| ONE SHOULDER LONG JERSEY | 2 | $169.00 | NAVY | 2 | MCY | EVENING/ADRIANNA PAPELL | POLYESTER/ELASTANE; LINING: POLYESTER |
| SHORT SHIFT DRESS WITH B | 1 | $179.00 | DARK GREEN | 16 | MCY | ALEX APPAREL GROUP INC | POLYESTER/SPANDEX; LINING AND BEADING: POLYESTER |
| SPARKLE KNIT V NECK 3/4 | 1 | $189.00 | CHARCOAL | 2 | MCY | CALVIN KLEIN/G-III APPAREL GROUP | SHELL: NYLON/MODAL/SPANDEX; LINING: POLYESTER |
| SPARKLE KNIT V NECK 3/4 | 2 | $189.00 | CHARCOAL | 4 | MCY | CALVIN KLEIN/G-III APPAREL GROUP | SHELL: NYLON/MODAL/SPANDEX; LINING: POLYESTER |
| WM POLY DRESS CCU | 1 | $179.00 | MEDIUM RED | 12 | MCY | CALVIN KLEIN/G-III APPAREL GROUP | SHELL: POLYESTER/SPANDEX; LINING: POLYESTER |
| SL JACQ MIDI | 1 | $199.00 | NAVY | 12 | MCY | NATORI COMPANY | POLYESTER/SPANDEX |
| SL CHIFFON COWL NECK | 1 | $149.00 | LT/PASPINK | 0 | MCY | ADRIANNA PAPELL | SHELL, LINING: POLYESTER |
| OFF SHOULDER BODYVCM | 1 | $168.00 | MEDIUM RED | 12 | MCY | VINCE CAMUTO/G-III APPAREL GRP | SHELL: POLYESTER/SPANDEX; LINING: ALL POLYESTER |
| SS SIDE EMB SCUBA DRESS | 1 | $159.00 | NAVY | 10 | MCY | JESSICA HOWARD/G-III APPAREL GROUP | POLYESTER/SPANDEX; LINING & LACE: POLYESTER |
| SS SIDE EMB SCUBA DRESS | 1 | $159.00 | NAVY | 16 | MCY | JESSICA HOWARD/G-III APPAREL GROUP | POLYESTER/SPANDEX; LINING & LACE: POLYESTER |
| JUJU DRESS | 1 | $158.00 | | B OR MED | MCY | TRINA TURK/L2T INC | SHELL: POLYESTER; LINING: POLYESTER/SPANDEX |
| WM POLY DRESS CCU | 1 | $149.00 | TURQ/AQUA | 4 | MCY | CALVIN KLEIN/G-III APPAREL GROUP | SHELL: POLYESTER/SPANDEX; LINING: POLYESTER |
| WM POLY DRESS CCU | 1 | $149.00 | TURQ/AQUA | 8 | MCY | CALVIN KLEIN/G-III APPAREL GROUP | SHELL: POLYESTER/SPANDEX; LINING: POLYESTER |
| WM POLY DRESS CCU | 1 | $149.00 | TURQ/AQUA | 16 | MCY | CALVIN KLEIN/G-III APPAREL GROUP | SHELL: POLYESTER/SPANDEX; LINING: POLYESTER |
| LACE TOP SHIRREED BTTM | 1 | $149.00 | BLACK | 14 | MCY | B&A BY BETSY & ADAM/BETSY & ADAM | SHELL: POLYESTER/NYLON/SPANDEX; LACE, LINING: POLYESTER |
| ISSA MAXI | 1 | $159.00 | BLACK | 8 | MCY | RACHEL RACHEL ROY/RROPCO LLC | POLYESTER/ELASTANE; LINING: POLYESTER |
| V NECK W HOT FIX BELTED | 1 | $139.00 | BLACK | 8 | MCY | CALVIN KLEIN/G-III APPAREL GROUP | POLYESTER/SPANDEX; POCKET LINING: POLYESTER |
| CATERPILLER W/ ILLUSION | 1 | $139.00 | BLACK | 16 | MCY | CALVIN KLEIN/G-III APPAREL GROUP | POLYESTER/SPANDEX |
| LS GLITTER KNIT MIDI | 1 | $139.00 | GRAY | 6 | MCY | CALVIN KLEIN/G-III APPAREL GROUP | NYLON/SPANDEX/METALLIC |
| PEARL TRIM DOUBLE BELL S | 1 | $139.00 | BLACK | 14 | MCY | CALVIN KLEIN/G-III APPAREL GROUP | POLYESTER/SPANDEX SCUBA CREPE; LINING: POLYESTER |
| V NECK W HOT FIX BELTED | 1 | $139.00 | BLACK | 2 | MCY | CALVIN KLEIN/G-III APPAREL GROUP | POLYESTER/SPANDEX; POCKET LINING: POLYESTER |
| LS GLITTER KNIT MIDI | 2 | $139.00 | GRAY | 12 | MCY | CALVIN KLEIN/G-III APPAREL GROUP | NYLON/SPANDEX/METALLIC |
| WM POLY DRESS CCU | 1 | $149.00 | BLACK | 8 | MCY | CALVIN KLEIN/G-III APPAREL GROUP | SHELL: POLYESTER/SPANDEX; LINING: POLYESTER |
| MULB GLITTER KNIT W/CUTAW | 3 | $139.00 | DARKPURPLE | 10 | MCY | NIGHT WAY/R & M RICHARDS INC | POLYESTER/SPANDEX; LINING: POLYESTER |
| MULB GLITTER KNIT W/CUTAW | 1 | $139.00 | DARKPURPLE | 8 | MCY | NIGHT WAY/R & M RICHARDS INC | POLYESTER/SPANDEX; LINING: POLYESTER |
| MULB GLITTER KNIT W/CUTAW | 1 | $139.00 | DARKPURPLE | 4 | MCY | NIGHT WAY/R & M RICHARDS INC | POLYESTER/SPANDEX; LINING: POLYESTER |
| MULB GLITTER KNIT W/CUTAW | 3 | $139.00 | DARKPURPLE | 14 | MCY | NIGHT WAY/R & M RICHARDS INC | POLYESTER/SPANDEX; LINING: POLYESTER |
| OTS FOLD OVER SHEATH | 1 | $134.00 | MED GRAY | 6 | MCY | CALVIN KLEIN/G-III APPAREL GROUP | POLYESTER/SPANDEX |
| WM POLY DRESS CCU | 1 | $134.00 | MEDIUM RED | 14 | MCY | CALVIN KLEIN/G-III APPAREL GROUP | SHELL: POLYESTER/SPANDEX |
| WM POLY DRESS CCU | 1 | $134.00 | MEDIUM RED | 4 | MCY | CALVIN KLEIN/G-III APPAREL GROUP | SHELL: POLYESTER/SPANDEX |
| LS KEYHOLE GOWN | 1 | $129.00 | NAVY | 6 | MCY | NIGHT WAY/R & M RICHARDS INC | POLYESTER; LINING (EXCEPT SLEEVES): POLYESTER |
| 3/4 BELL SLEEVE JUMPSUIT | 1 | $129.00 | GRAY | 12 | MCY | DKNY/G-III APPAREL GROUP | POLYESTER/SPANDEX |
| SQ DISCO DOT SHEATH | 1 | $129.00 | MED PINK | 6 | MCY | NIGHT WAY/R & M RICHARDS INC | NYLON/POLYESTER/METALLIC THREADING/SPANDEX; LINING: POLYESTER |
| SQ DISCO DOT SHEATH | 1 | $129.00 | MED PINK | 8 | MCY | NIGHT WAY/R & M RICHARDS INC | NYLON/POLYESTER/METALLIC THREADING/SPANDEX; LINING: POLYESTER |
| SQ DISCO DOT SHEATH | 1 | $129.00 | MED PINK | 10 | MCY | NIGHT WAY/R & M RICHARDS INC | NYLON/POLYESTER/METALLIC THREADING/SPANDEX; LINING: POLYESTER |
| LONG CLMN SEQ LACE DRESS | 1 | $139.00 | RED | 10 | MCY | SALLY LOU FASHIONS/S L FASHIONS | SHELL, LINING: POLYESTER |
| GLIT ASYM CAPE GOWN | 4 | $139.00 | RED | 14 | MCY | SALLY LOU FASHIONS/S L FASHIONS | POLYESTER |
| GLIT ASYM CAPE GOWN | 12 | $139.00 | RED | 6 | MCY | SALLY LOU FASHIONS/S L FASHIONS | POLYESTER |
| GLITTER JCKT DRESS | 1 | $119.00 | SILVER | 16 | MCY | JESSICA HOWARD/G-III APPAREL GROUP | POLYESTER/SPANDEX; LINING: POLYESTER |
| JRSY MCK NECK MAXI | 1 | $119.00 | PURPLE | 4 | MCY | TOMMY HILFIGER/G-III APPAREL GROUP | POLYESTER/SPANDEX |
| WM POLY DRESS CCU | 1 | $119.00 | PURPLE | 2 P | MCY | CALVIN KLEIN/G-III APPAREL GROUP | POLYESTER/SPANDEX |
| METALIC VNECK MESH NECKL | 1 | $129.00 | GRAY | 14 | MCY | NIGHT WAY/R & M RICHARDS INC | SHELL: POLYESTER/SPANDEX; LINING: POLYESTER |
| SPARKLE JACKET DRESS | 1 | $119.00 | SILVER | 8 P | MCY | JESSICA HOWARD/G-III APPAREL GROUP | SHELL & JACKET: POLYESTER/SPANDEX; LINING: POLYESTER |
| FLUTTER SLEEVE SHORT DRE | 2 | $129.00 | PINK | 10 | MCY | SALLY LOU FASHIONS/S L FASHIONS | POLYESTER/SPANDEX; LINING: POLYESTER |
| FLUTTER SLEEVE SHORT DRE | 1 | $129.00 | PINK | 12 | MCY | SALLY LOU FASHIONS/S L FASHIONS | POLYESTER/SPANDEX; LINING: POLYESTER |
| 3/4 SLV TLGTH LACE | 1 | $129.00 | GREEN | 10 | MCY | SALLY LOU FASHIONS/S L FASHIONS | SHELL: NYLON/RAYON; LINING: POLYESTER |
| 3/4 SLV TLGTH LACE | 1 | $129.00 | GREEN | 16 | MCY | SALLY LOU FASHIONS/S L FASHIONS | SHELL: NYLON/RAYON; LINING: POLYESTER |
| GLITTER SKATER DRESS | 1 | $129.00 | BLACK | 14 | MCY | SALLY LOU FASHIONS/S L FASHIONS | POLYESTER |
| SHT OTS ITY W/ RFLE | 1 | $109.00 | MED GREEN | 14 | MCY | X BY XSCAPE/XSCAPE EVENINGS LTD | POLYESTER/SPANDEX; LINING: POLYESTER |
| SHT OTS ITY W/ RFLE | 2 | $109.00 | MED GREEN | 16 | MCY | X BY XSCAPE/XSCAPE EVENINGS LTD | POLYESTER/SPANDEX; LINING: POLYESTER |
| SHT OTS ITY W/ RFLE | 1 | $109.00 | MED GREEN | 12 | MCY | X BY XSCAPE/XSCAPE EVENINGS LTD | POLYESTER/SPANDEX; LINING: POLYESTER |
| SLVLS PARTY DRESS | 1 | $119.00 | CHARCOAL | 14 | MCY | SALLY LOU FASHIONS/S L FASHIONS | SHELL, LINING: POLYESTER |
| 3/4 SL BELTED MIDI | 1 | $89.98 | TURQ/AQUA | 2 | MCY | CALVIN KLEIN/G-III APPAREL GROUP | POLYESTER/SPANDEX |
| PEART TRIM SHEATH | 1 | $89.98 | BLACK | 6 P | MCY | CALVIN KLEIN/G-III APPAREL GROUP | POLYESTER/RAYON/SPANDEX; LINING: POLYESTER |
| WM POLY DRESS CCU | 1 | $89.98 | BLACK | 12 P | MCY | CALVIN KLEIN/G-III APPAREL GROUP | POLYESTER/SPANDEX |
| L/S PATCHWORK A-LINE | 1 | $99.00 | CHARCOAL | 10 | MCY | TOMMY HILFIGER/G-III APPAREL GROUP | POLYESTER/SPANDEX |
| SHORT LACE W/SCALLOP | 1 | $109.00 | PURPLE | 10 | MCY | NIGHT WAY/R & M RICHARDS INC | SHELL: POLYESTER/NYLON/SPANDEX; LINING & MESH: POLYESTER |
| LACE TOP SCALLOP ITY BOTBASIC | 1 | $99.00 | LT/PAS PUR | 8 | MCY | NIGHT WAY/R & M RICHARDS INC | POLYESTER/SPANDEX; LINING: POLYESTER |
| MOCK TIE PRT PANT | 1 | $129.00 | MED PINK | 12AV/MD/RG | MCY | R & M RICHARDS | SHELL, SKIRT AND LINING: POLYESTER |
| SS CHIFFON PLEATED SKIRT | 1 | $118.00 | MED GREEN | 6 | MCY | KENSIE/G-III APPAREL GROUP | POLYESTER |
| 3 4 SLV RUCH WAISJH9 | 1 | $99.00 | CHARCOAL | 10 | MCY | JESSICA HOWARD/G-III APPAREL GROUP | BODICE: POLYESTER/SPANDEX; SKIRT: POLYESTER; LINING: POLYESTER |
| 3 4 SLV RUCH WAISJH9 | 1 | $99.00 | CHARCOAL | 16 | MCY | JESSICA HOWARD/G-III APPAREL GROUP | BODICE: POLYESTER/SPANDEX; SKIRT: POLYESTER; LINING: POLYESTER |
| BELL SLEEVE F&F ILLUSION | 1 | $89.00 | BLACK | 6 P | MCY | JESSICA HOWARD/G-III APPAREL GROUP | SHELL AND CONTRAST: POLYESTER/SPANDEX; LINING; POLYESTER |
| PAISLEY W SHINE | 1 | $89.00 | NAVY | 8 P | MCY | JESSICA HOWARD/G-III APPAREL GROUP | SHELL: POLYESTER/SPANDEX; LINING: POLYESTER |
| MIRAND FLRL JRSY A-LINE | 1 | $89.00 | PURPLE | 16 | MCY | TOMMY HILFIGER/G-III APPAREL GROUP | POLYESTER/SPANDEX |
| BROOK DRESS | 1 | $89.00 | BLACK | 14 | MCY | PAPPAGALLO/KASPER GROUP LLC | SHELL: POLYESTER/SPANDEX; LINING: POLYESTER |
| VELVET W RHINESTRONE TRI | 1 | $79.00 | TURQ/AQUA | LARGE | MCY | CALVIN KLEIN/G-III APPAREL GROUP | POLYESTER/SPANDEX; LINING AND EMBELLISHMENTS: POLYESTER |
| L/S V-NECK SIDE RUCHE SH | 1 | $119.00 | MED PURPLE | 14 | MCY | DKNY/G-III APPAREL GROUP | SHELL:POLYESTER/SPANDEX; LINING:POLYESTER |
| CP SLV DRP NK DRS | 1 | $89.00 | MED PURPLE | 16 | MCY | CONNECTED APPAREL COMPANY LLC | NYLON/POLYESTER/SPANDEX; LINING: POLYESTER |
| LUREX JUMPSUIT | 1 | $79.00 | SILVER | 16 | MCY | CONNECTED APPAREL COMPANY LLC | POLYESTER/SPANDEX |
| LUREX JUMPSUIT | 1 | $79.00 | SILVER | 8 | MCY | CONNECTED APPAREL COMPANY LLC | POLYESTER/SPANDEX |
| FLORAL BELL SLV SHEATH | 1 | $134.00 | LT/PAS RED | 6 | MCY | CALVIN KLEIN/G-III APPAREL GROUP | POLYESTER |
| FLORAL BELL SLV SHEATH | 1 | $134.00 | LT/PAS RED | 12 | MCY | CALVIN KLEIN/G-III APPAREL GROUP | POLYESTER |
| STRIPE F&F | 1 | $79.00 | MEDIUM RED | | MCY | JESSICA HOWARD/G-III APPAREL GROUP | ACRYLIC/SPANDEX |
| LS O RING ZIP | 1 | $69.00 | BLACK | | MCY | MSK/JBS DRESSES LLC | POLYESTER/SPANDEX |
| BOW BACK SCUBA CREPE STR | 1 | $59.00 | MED GREEN | 9 | MCY | CITY TRIANGLES-JODI KRISTOPHER | SHELL: POLYESTER/SPANDEX; LINING: POLYESTER |
| SHRT KNIT DRS OFF SH | 1 | $59.00 | DARK RED | 5 | MCY | MY MICHELLE/KELLWOOD COMPANY | POLYESTER/SPANDEX; LINING: POLYESTER |
| MOCK LACE GLITTER MIDI | 1 | $59.00 | PURPLE | LARGE | MCY | EMERALD SUNDAE/WILD HORSES APPAREL | NYLON/POLYESTER/SPANDEX; LINING: POLYESTER |
| ZIG ZAG SHEATH | 1 | $69.00 | PURPLE | 14 P | MCY | CONNECTED APPAREL COMPANY LLC | POLYESTER/SPANDEX; LINING: POLYESTER |
| CHEETAH TOP SLIM | 1 | $40.99 | DARK RED | XS | MCY | BCX/BYER CALIFORNIA | ACRYLIC |
| LS METALLIC STRIPE CARDI | 1 | $36.99 | RED | XS | MCY | PLANET GOLD CLOTHING/GOLDEN TOUCH | RAYON/POLYESTER/METALLIC |
| D1638RRED-T3714 | 1 | $45.00 | RED | 10 AVG | MCY | AX PARIS | |