12 Wholesale Brand Name Designer Dresses Originally To $300.00 Each
$299.99
Wholesale Brand Name Designer Dresses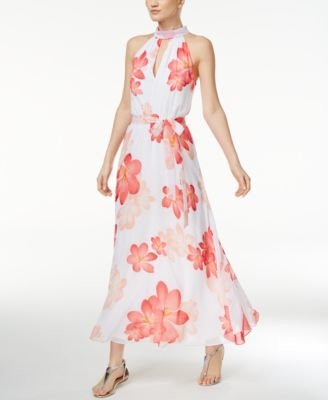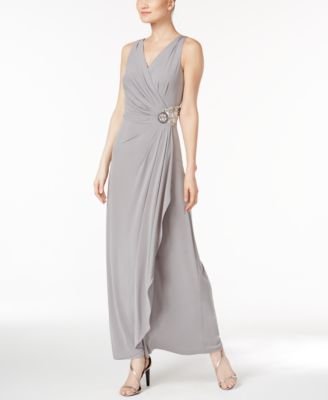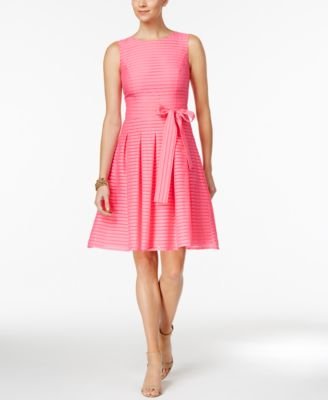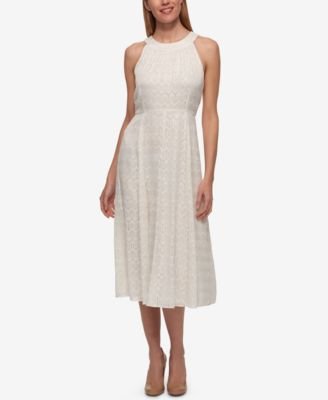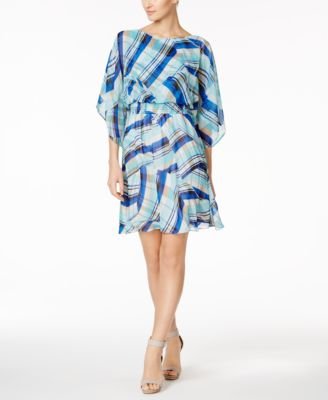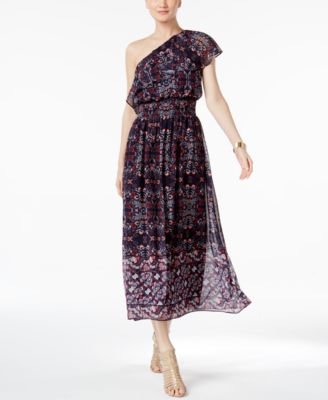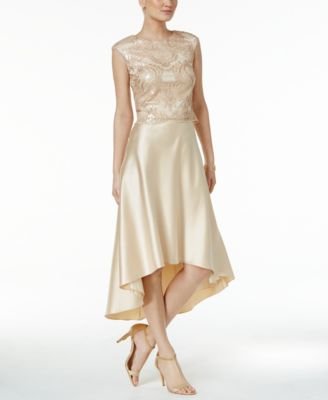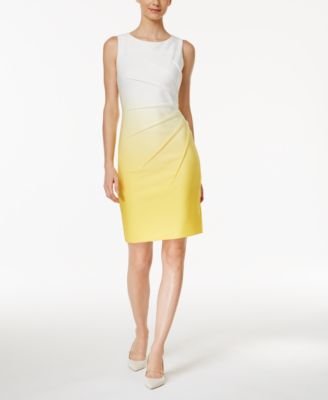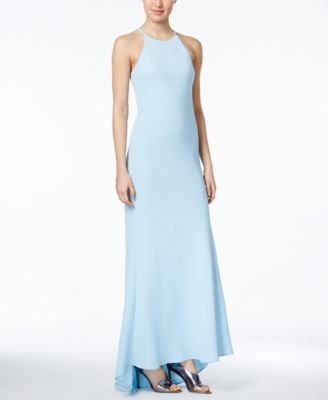 Wholesale Brand Name Designer Dresses

Brand name women's office and social dresses
by brands such as Calvin Klein, Ralph Lauren,
Nine West, Guess, Tommy Hilfiger, Tahari,
Connected Apparel, Xscape, Vince Camuto,
DKNY, Jessica Howard, SL Fashions,
R & M Richards, Sangria,
Betsy & Adam, Betsey Johnson,
Adrianna Papell, and more.
Your order will be packed with a
variety of different brands, styles,
colors, and sizes.
You are welcome to visit the
warehouse to make your own selection.
The sample manifest below will show you the type of
dresses that you can receive.
The inventory in stock changes often so every order can be different.
| | | | | | | |
| --- | --- | --- | --- | --- | --- | --- |
| ITEM DESCRIPTION | ORIGINAL QTY | ORIGINAL RETAIL | COLOR | SIZE | DEPARTMENT NAME | VENDOR NAME |
| Tadashi Shoji Geo-Sequined Illusion Cocktail SmokeBlack 6 | 1 | $378.00 | MED GRAY | 6 AV/MD/RG | BRIDGE SOCIAL | TADASHI SHOJI & ASSOC INC |
| XSCAPE Floral-Print Ball Gown Black Floral 10 | 1 | $299.00 | WHITE | 10 | STYLST SOCIAL | XSCAPE EVENINGS LTD |
| Betsy Adam Plus Size Embellished Illusion Navy 18W | 1 | $279.00 | | 18W | WOM SOC DRESS | BETSY & ADAM |
| Betsy Adam Plus Size Embellished Illusion Navy 20W | 2 | $279.00 | | 20W | WOM SOC DRESS | BETSY & ADAM |
| Adrianna Papell Plus Size Floral-Print A-Line Pink Multi 16W | 1 | $269.00 | LT/PASPINK | 16 T/L | WOM SOC DRESS | ADRIANNA PAPELL |
| Lauren Ralph Lauren Colorblocked Gown BlackWhite 10 | 1 | $225.00 | BLACK | 10 | LAUREN EVEDRS | LAUREN/POLO RALPH LAUREN |
| Lauren Ralph Lauren Colorblocked Gown BlackWhite 2 | 1 | $225.00 | BLACK | 2 | LAUREN EVEDRS | LAUREN/POLO RALPH LAUREN |
| Betsy Adam Illusion Mesh Mermaid Gown Black 8 | 1 | $249.00 | BLACK | 8 | STYLST SOCIAL | BETSY & ADAM |
| XSCAPE Caviar Beaded-Back V-Neck Gown NavyNudeSilver 6 | 1 | $239.00 | NAVY | 6 | STYLST SOCIAL | XSCAPE EVENINGS LTD |
| XSCAPE Plus Size Pleated V-Neck Gown Black 14W | 2 | $229.00 | BLACK | | WOM SOC DRESS | XSCAPE EVENINGS LTD |
| XSCAPE Plus Size Pleated V-Neck Gown Black 16W | 2 | $229.00 | BLACK | S P | WOM SOC DRESS | XSCAPE EVENINGS LTD |
| Lauren Ralph Lauren Lace-Trimmed Crepe Dress Navy 6 | 1 | $194.00 | NAVY | 6 | LAUREN DRESS | LAUREN/POLO RALPH LAUREN |
| Lauren Ralph Lauren Sleeveless Lace Dress Cannes Blue 6 | 1 | $190.00 | NAVY | 6 | LAUREN DRESS | LAUREN/POLO RALPH LAUREN |
| Lauren Ralph Lauren Sequined Lace Sheath Dress Black Sequin 16 | 1 | $189.00 | BLACK | 16 | LAUREN DRESS | LAUREN/POLO RALPH LAUREN |
| Vince Camuto Printed One-Shoulder Maxi Dres Navy Multi 16 | 2 | $168.00 | BLUE | 16 | BTR DRS BRNDS | VINCE CAMUTO/G-III APPAREL GRP |
| Lauren Ralph Lauren Polka-Dot Crepe Dress Blackcolonial Cream 14 | 1 | $175.00 | BLACK | 14 | LAUREN DRESS | LAUREN/POLO RALPH LAUREN |
| Lauren Ralph Lauren Geometric-Lace Sleeveless Dres Space Blue 2 | 2 | $170.00 | NAVY | 2 | LAUREN DRESS | LAUREN/POLO RALPH LAUREN |
| Lauren Ralph Lauren Two-Tone Sheath Dress Blackpearl 6 | 2 | $169.00 | BLACK | 6 | LAUREN DRESS | LAUREN/POLO RALPH LAUREN |
| Calvin Klein Two-Tone Crepe Off-The-Shoulde BlackWhite 4 | 1 | $199.00 | GRAY | 4 | CK EVENING | CALVIN KLEIN/G-III APPAREL GROUP |
| Calvin Klein Embellished A-Line Gown Tin 12 | 1 | $199.00 | SILVER | 12 | CK EVENING | CALVIN KLEIN/G-III APPAREL GROUP |
| Calvin Klein Crepe Sleeveless Halter Gown Cool Blue 8 | 1 | $199.00 | LT/PASBLUE | 8 | CK EVENING | CALVIN KLEIN/G-III APPAREL GROUP |
| Calvin Klein Embellished A-Line Gown Tin 2 | 1 | $199.00 | SILVER | 2 | CK EVENING | CALVIN KLEIN/G-III APPAREL GROUP |
| Calvin Klein Two-Tone Crepe Off-The-Shoulde BlackWhite 2 | 1 | $199.00 | GRAY | 2 | CK EVENING | CALVIN KLEIN/G-III APPAREL GROUP |
| Lauren Ralph Lauren Fit Flare Cutout Dress Black 14 | 1 | $165.00 | BLACK | 14 | LAUREN DRESS | LAUREN/POLO RALPH LAUREN |
| Lauren Ralph Lauren Fit Flare Cutout Dress Black 10 | 1 | $165.00 | BLACK | 10 | LAUREN DRESS | LAUREN/POLO RALPH LAUREN |
| Vince Camuto Tie Sleeve Floral Shift Dress Orange 4 | 1 | $148.00 | MEDIUM RED | 4 | BTR DRS BRNDS | VINCE CAMUTO/G-III APPAREL GRP |
| Vince Camuto Tie Sleeve Floral Shift Dress Orange 14 | 3 | $148.00 | MEDIUM RED | 14 | BTR DRS BRNDS | VINCE CAMUTO/G-III APPAREL GRP |
| Vince Camuto Tie Sleeve Floral Shift Dress Orange 16 | 1 | $148.00 | MEDIUM RED | 16 | BTR DRS BRNDS | VINCE CAMUTO/G-III APPAREL GRP |
| Lauren Ralph Lauren Plus Size Georgette Overlay Sh Blue Mirage 18W | 1 | $155.00 | NAVY | 18W | WMN BTR DRESS | RALPH LAUREN/POLO RALPH LAUREN |
| Calvin Klein Plus Size Long Buckled Blazer BlackCream 24W | 1 | $134.25 | MED GRAY | 24W | WMN SUIT SEPS | CALVIN KLEIN/G-III APPAREL GROUP |
| Calvin Klein Plus Size Long Buckled Blazer BlackCream 22W | 1 | $134.25 | MED GRAY | 22W | WMN SUIT SEPS | CALVIN KLEIN/G-III APPAREL GROUP |
| Tahari ASL Plus Size Denim Blazer Chambray 22W | 1 | $111.75 | BLUE | 22W | WMN SUIT SEPS | TAHARI BY ASL/ELIE TAHARI LTD |
| Tahari ASL Plus Size Piped Skirt Suit BeigeIvory 22W | 1 | $129.99 | DARK BEIGE | 22W | WOMENS SUITS | TAHARI BY ASL/ELIE TAHARI LTD |
| Tahari ASL Laser-Cut Cutout Blazer Black 8 | 1 | $159.00 | BLACK | 8 | MISSY SUITSEP | TAHARI BY ASL/ELIE TAHARI LTD |
| Lauren Ralph Lauren Floral-Print V-Neck Dress BlackWhite 6 | 1 | $145.00 | BLACK | 6 | LAUREN DRESS | LAUREN/POLO RALPH LAUREN |
| Lauren Ralph Lauren Floral-Print V-Neck Dress BlackWhite 4 | 2 | $145.00 | BLACK | 4 | LAUREN DRESS | LAUREN/POLO RALPH LAUREN |
| Lauren Ralph Lauren Petite Floral-Print V-Neck Dre BlackWhite 14P | 1 | $145.00 | BLACK | 14 P | PET CLSC DAY | RALPH LAUREN/POLO RALPH LAUREN |
| Calvin Klein Tri-Color Lace Sheath Dress WhiteSeaglass 12 | 1 | $159.00 | WHITE | 12 | CK DRESSES | CALVIN KLEIN/G-III APPAREL GROUP |
| Lauren Ralph Lauren Floral-Print Jersey Dress Lighthouse NavyColonial Cream 16 | 1 | $140.00 | NAVY | 16 | LAUREN DRESS | LAUREN/POLO RALPH LAUREN |
| Tahari ASL Denim Blazer Chambray 10 | 1 | $139.00 | BLUE | 10 | MISSY SUITSEP | TAHARI BY ASL/ELIE TAHARI LTD |
| Adrianna Papell Floral-Print Fit Flare Dress DesertFlower Navy 12 | 1 | $149.00 | | 12 | APAPELL DRESS | EVENING/ADRIANNA PAPELL |
| Calvin Klein Sleeveless Embroidered Lace Sh KhakiBlossom 6 | 1 | $149.00 | BEIGE | 6 | CK DRESSES | CALVIN KLEIN/G-III APPAREL GROUP |
| Calvin Klein Textured U-Neck Maxi Dress Whitewhite 2 | 1 | $149.00 | WHITE | 2 | CK DRESSES | CALVIN KLEIN/G-III APPAREL GROUP |
| Tahari ASL Tweed Peplum Blazer PinkGrey 12 | 1 | $149.00 | DARK PINK | 12 | MISSY SUITSEP | TAHARI BY ASL/ELIE TAHARI LTD |
| Vince Camuto One-Shoulder Ruffle Shift Dres Cobalt 14 | 2 | $128.00 | BRIGHTBLUE | 14 | BTR DRS BRNDS | VINCE CAMUTO/G-III APPAREL GRP |
| Vince Camuto One-Shoulder Ruffle Shift Dres Cobalt 6 | 1 | $128.00 | BRIGHTBLUE | 6 | BTR DRS BRNDS | VINCE CAMUTO/G-III APPAREL GRP |
| Vince Camuto One-Shoulder Ruffle Shift Dres Cobalt 12 | 2 | $128.00 | BRIGHTBLUE | 12 | BTR DRS BRNDS | VINCE CAMUTO/G-III APPAREL GRP |
| Kasper Plus Size Long Printed Topper BlackVanilla 14W | 1 | $111.75 | CHARCOAL | | WMN SUIT SEPS | KASPER/JONES APPAREL GROUP |
| Calvin Klein Halter Sheath Dres Peach 4 | 1 | $159.00 | BRGHTORANG | 4 | CK EVENING | CALVIN KLEIN/G-III APPAREL GROUP |
| Calvin Klein Halter Sheath Dres Peach 10 | 2 | $159.00 | BRGHTORANG | 10 | CK EVENING | CALVIN KLEIN/G-III APPAREL GROUP |
| Calvin Klein Halter Sheath Dres Peach 8 | 5 | $159.00 | BRGHTORANG | 8 | CK EVENING | CALVIN KLEIN/G-III APPAREL GROUP |
| Calvin Klein Halter Sheath Dres Peach 16 | 1 | $159.00 | BRGHTORANG | 16 | CK EVENING | CALVIN KLEIN/G-III APPAREL GROUP |
| Calvin Klein Plus Size Asymmetrical-Zip Bla Navy 24W | 1 | $111.75 | NAVY | 24W | WMN SUIT SEPS | CALVIN KLEIN/G-III APPAREL GROUP |
| Calvin Klein Plus Size Asymmetrical-Zip Bla Navy 22W | 1 | $111.75 | NAVY | 22W | WMN SUIT SEPS | CALVIN KLEIN/G-III APPAREL GROUP |
| Calvin Klein Plus Size Asymmetrical-Zip Bla Navy 20W | 1 | $111.75 | NAVY | 20W | WMN SUIT SEPS | CALVIN KLEIN/G-III APPAREL GROUP |
| Tahari ASL Toggle-Front Pantsuit Pale Blue 12 | 1 | $119.00 | BLUE | 12 | MISSY SUITS | TAHARI BY ASL/ELIE TAHARI LTD |
| Tahari ASL Two-Button Crosshatch Pantsuit Sand 16P | 1 | $119.99 | LT BEIGE | 16 P | PETITE SUITS | TAHARI BY ASL/ELIE TAHARI LTD |
| Calvin Klein Striped Chiffon U-Neck Maxi Dr Regatta Multi 8 | 1 | $139.00 | BLUE | 8 | CK DRESSES | CALVIN KLEIN/G-III APPAREL GROUP |
| Calvin Klein Striped Chiffon U-Neck Maxi Dr Regatta Multi 6 | 5 | $139.00 | BLUE | 6 | CK DRESSES | CALVIN KLEIN/G-III APPAREL GROUP |
| Calvin Klein Plus Size Printed Starburst Sh Ember Multi 14W | 1 | $139.00 | BRGHTORANG | | WMN BTR DRESS | CALVIN KLEIN/G-III APPAREL GROUP |
| Calvin Klein Plus Size Blurry Floral-Print Ultramarine Multi 14W | 1 | $139.00 | BRIGHTBLUE | | WMN BTR DRESS | CALVIN KLEIN/G-III APPAREL GROUP |
| Calvin Klein Striped Chiffon U-Neck Maxi Dr Regatta Multi 4 | 1 | $139.00 | BLUE | 4 | CK DRESSES | CALVIN KLEIN/G-III APPAREL GROUP |
| Calvin Klein Striped Chiffon U-Neck Maxi Dr Regatta Multi 14 | 1 | $139.00 | BLUE | 14 | CK DRESSES | CALVIN KLEIN/G-III APPAREL GROUP |
| Calvin Klein Striped Chiffon U-Neck Maxi Dr Regatta Multi 10 | 5 | $139.00 | BLUE | 10 | CK DRESSES | CALVIN KLEIN/G-III APPAREL GROUP |
| Calvin Klein Striped Chiffon U-Neck Maxi Dr Regatta Multi 2 | 2 | $139.00 | BLUE | 2 | CK DRESSES | CALVIN KLEIN/G-III APPAREL GROUP |
| Calvin Klein Embellished Sheath Dress Black 6 | 1 | $149.00 | BLACK | 6 | CK EVENING | CALVIN KLEIN/G-III APPAREL GROUP |
| Calvin Klein Embellished Sheath Dress Black 10 | 1 | $149.00 | BLACK | 10 | CK EVENING | CALVIN KLEIN/G-III APPAREL GROUP |
| Calvin Klein Embellished Sheath Dress Black 14 | 1 | $149.00 | BLACK | 14 | CK EVENING | CALVIN KLEIN/G-III APPAREL GROUP |
| Calvin Klein Embellished Sheath Dress Black 8 | 1 | $149.00 | BLACK | 8 | CK EVENING | CALVIN KLEIN/G-III APPAREL GROUP |
| Kasper Plus Size Grommet-Trim Blazer Grotto 24W | 2 | $104.25 | TURQ/AQUA | 24W | WMN SUIT SEPS | KASPER/JONES APPAREL GROUP |
| Tommy Hilfiger Metallic Chiffon Midi Dress IvoryGold 2 | 1 | $134.00 | NATURAL | 2 | T HILFIGR DRS | TOMMY HILFIGER/G-III APPAREL GROUP |
| Tommy Hilfiger Metallic Chiffon Midi Dress IvoryGold 10 | 2 | $134.00 | NATURAL | 10 | T HILFIGR DRS | TOMMY HILFIGER/G-III APPAREL GROUP |
| Tommy Hilfiger Metallic Chiffon Midi Dress IvoryGold 4 | 1 | $134.00 | NATURAL | 4 | T HILFIGR DRS | TOMMY HILFIGER/G-III APPAREL GROUP |
| Calvin Klein Cap-Sleeve Floral Fit Flare Watermelon Multi 8 | 1 | $134.00 | BRGHTORANG | 8 | CK DRESSES | CALVIN KLEIN/G-III APPAREL GROUP |
| Calvin Klein Sweetheart Cold-Shoulder Scuba White 14 | 1 | $134.00 | WHITE | 14 | CK DRESSES | CALVIN KLEIN/G-III APPAREL GROUP |
| Calvin Klein Cap-Sleeve Floral Fit Flare Watermelon Multi 6 | 1 | $134.00 | BRGHTORANG | 6 | CK DRESSES | CALVIN KLEIN/G-III APPAREL GROUP |
| Calvin Klein Cap-Sleeve Floral Fit Flare Watermelon Multi 16 | 1 | $134.00 | BRGHTORANG | 16 | CK DRESSES | CALVIN KLEIN/G-III APPAREL GROUP |
| Calvin Klein Printed Spaghetti-Strap Midi D Watermelon Multi 8 | 1 | $134.00 | BRGHTORANG | 8 | CK DRESSES | CALVIN KLEIN/G-III APPAREL GROUP |
| Calvin Klein Cap-Sleeve Floral Fit Flare Watermelon Multi 4P | 1 | $134.00 | BRGHTORANG | 4 P | PET CLSC DAY | CALVIN KLEIN/G-III APPAREL GROUP |
| Calvin Klein Ruffled U-Back Sheath Dress Red 14 | 1 | $134.00 | MEDIUM RED | 14 | CK DRESSES | CALVIN KLEIN/G-III APPAREL GROUP |
| Le Suit Plus Size Pinstripe Two-Button Navy 24W | 1 | $89.99 | NAVY | 24W | WOMENS SUITS | LE SUIT/JONES APPAREL GROUP |
| DKNY V-Neck Draped Jersey Dress Black 12 | 1 | $139.00 | BLACK | 12 | DKNY DRESSES | DKNY/G-III APPAREL GROUP |
| Calvin Klein Ruffled Denim Dress Chambray 4 | 1 | $134.00 | MED BLUE | 4 | CK DRESSES | CALVIN KLEIN/G-III APPAREL GROUP |
| Calvin Klein Flutter Sleeve A-line Dress Blossom 12 | 1 | $134.00 | MED PINK | 12 | CK DRESSES | CALVIN KLEIN/G-III APPAREL GROUP |
| Calvin Klein Cutout Scuba Sheath Dress White 12 | 1 | $134.00 | WHITE | 12 | CK DRESSES | CALVIN KLEIN/G-III APPAREL GROUP |
| Calvin Klein Off-The-Shoulder Ruffle Sheath Peach 2 | 1 | $134.00 | BRGHTORANG | 2 | CK DRESSES | CALVIN KLEIN/G-III APPAREL GROUP |
| Calvin Klein Graphic Print Sheath Dress Khaki White 4 | 1 | $134.00 | DARK BEIGE | 4 | CK DRESSES | CALVIN KLEIN/G-III APPAREL GROUP |
| Calvin Klein Belted 4-Pocket Shirtdress Blue 2 | 1 | $134.00 | MED BLUE | 2 | CK DRESSES | CALVIN KLEIN/G-III APPAREL GROUP |
| Calvin Klein Cutout Scuba Sheath Dress White 8 | 1 | $134.00 | WHITE | 8 | CK DRESSES | CALVIN KLEIN/G-III APPAREL GROUP |
| Calvin Klein Dip-Dyed Starburst Sheath Dres Canary Multi 8 | 1 | $134.00 | WHITE | 8 | CK DRESSES | CALVIN KLEIN/G-III APPAREL GROUP |
| Calvin Klein Cold Shoulder Sheath Dress Cream 8 | 1 | $134.00 | WHITE | 8 | CK DRESSES | CALVIN KLEIN/G-III APPAREL GROUP |
| Calvin Klein Printed Spaghetti-Strap Midi D Watermelon Multi 16 | 1 | $134.00 | BRGHTORANG | 16 | CK DRESSES | CALVIN KLEIN/G-III APPAREL GROUP |
| Calvin Klein Cap-Sleeve Floral Fit Flare Watermelon Multi 14 | 1 | $134.00 | BRGHTORANG | 14 | CK DRESSES | CALVIN KLEIN/G-III APPAREL GROUP |
| Calvin Klein Off-The-Shoulder Ruffle Sheath Peach 12 | 1 | $134.00 | BRGHTORANG | 12 | CK DRESSES | CALVIN KLEIN/G-III APPAREL GROUP |
| Calvin Klein Plus Size Open-Front Blazer White 18W | 1 | $111.75 | WHITE | 18W | WMN SUIT SEPS | CALVIN KLEIN/G-III APPAREL GROUP |
| Calvin Klein Grommet-Detail Blazer Navy 2P | 1 | $104.25 | NAVY | 2 P | PETT SUIT SEP | CALVIN KLEIN/G-III APPAREL GROUP |
| Calvin Klein Plus Size Open-Front Blazer White 16W | 1 | $111.75 | WHITE | S P | WMN SUIT SEPS | CALVIN KLEIN/G-III APPAREL GROUP |
| Calvin Klein Plus Size Open-Front Blazer White 22W | 1 | $111.75 | WHITE | 22W | WMN SUIT SEPS | CALVIN KLEIN/G-III APPAREL GROUP |
| Nine West Plus Size Zip-Pocket Blazer ShellBlack 16W | 1 | $129.00 | LT/PASPINK | S P | WMN SUIT SEPS | NINE WEST/JONES APPAREL GROUP |
| Kasper Cutout-Trim Blazer New Lily White 8 | 1 | $129.00 | WHITE | 8 | MISSY SUITSEP | KASPER/JONES APPAREL GROUP |
| Tommy Hilfiger Floral-Print A-Line Dress Pinkwhite 4 | 1 | $129.00 | PINK | 4 | T HILFIGR DRS | TOMMY HILFIGER/G-III APPAREL GROUP |
| Tommy Hilfiger Floral-Print A-Line Dress Pinkwhite 10 | 1 | $129.00 | PINK | 10 | T HILFIGR DRS | TOMMY HILFIGER/G-III APPAREL GROUP |
| Tommy Hilfiger Floral-Print A-Line Dress Pinkwhite 8 | 2 | $129.00 | PINK | 8 | T HILFIGR DRS | TOMMY HILFIGER/G-III APPAREL GROUP |
| Nine West Printed Wing-Collar Blazer NavyIvory 8 | 1 | $129.00 | NAVY | 8 | MISSY SUITSEP | NINE WEST/JONES APPAREL GROUP |
| XSCAPE 2-Pc. Lace Gown BlackNude 4 | 1 | $129.00 | | 4 | STYLST SOCIAL | X BY XSCAPE/XSCAPE EVENINGS LTD |
| Calvin Klein Petite One-Button Jacket Red 8P | 1 | $96.75 | MEDIUM RED | 8 P | PETT SUIT SEP | CALVIN KLEIN/G-III APPAREL GROUP |
| Calvin Klein Plus Size One-Button Blazer KhakiWhite 20W | 3 | $104.25 | DARK BEIGE | 20W | WMN SUIT SEPS | CALVIN KLEIN/G-III APPAREL GROUP |
| Calvin Klein Plus Size One-Button Blazer KhakiWhite 22W | 1 | $104.25 | DARK BEIGE | 22W | WMN SUIT SEPS | CALVIN KLEIN/G-III APPAREL GROUP |
| Calvin Klein Plus Size One-Button Blazer KhakiWhite 16W | 1 | $104.25 | DARK BEIGE | S P | WMN SUIT SEPS | CALVIN KLEIN/G-III APPAREL GROUP |
| Calvin Klein Plus Size One-Button Blazer KhakiWhite 18W | 1 | $104.25 | DARK BEIGE | 18W | WMN SUIT SEPS | CALVIN KLEIN/G-III APPAREL GROUP |
| Tahari ASL Pintucked Peplum Skirt Suit Red 10 | 1 | $109.99 | RED | 10 | MISSY SUITS | TAHARI BY ASL/ELIE TAHARI LTD |
| Tahari ASL Petite Starburst Skirt Suit Tangerine 8P | 1 | $109.99 | MED ORANGE | 8 P | PETITE SUITS | TAHARI BY ASL/ELIE TAHARI LTD |
| Tahari ASL Petite Asymmetrical Peplum Ski BlackWhite 6P | 1 | $109.99 | CHARCOAL | 6 P | PETITE SUITS | TAHARI BY ASL/ELIE TAHARI LTD |
| Kasper Floral-Print Blazer Pink Perfection Multi 18 | 1 | $119.00 | BRGHT PINK | SQUARE 18 | MISSY SUITSEP | KASPER/JONES APPAREL GROUP |
| Kasper Pinstripe Seersucker Blazer WhiteBlack 16 | 2 | $119.00 | WHITE | 16 | MISSY SUITSEP | KASPER/JONES APPAREL GROUP |
| Kasper Foil-Swirl-Print Jacquard Open Silver Multi 14 | 1 | $119.00 | SILVER | 14 | MISSY SUITSEP | KASPER/JONES APPAREL GROUP |
| Kasper Floral-Print Blazer Honeydew 4 | 1 | $119.00 | LT/PAS GRN | 4 | MISSY SUITSEP | KASPER/JONES APPAREL GROUP |
| Kasper Floral-Print Blazer Honeydew 10 | 1 | $119.00 | LT/PAS GRN | 10 | MISSY SUITSEP | KASPER/JONES APPAREL GROUP |
| R M Richards Glitter Lace Ribbon Sash Gown BlackGold 16 | 1 | $119.00 | CHARCOAL | 16AV/MD/RG | CLASIC SOCIAL | R & M RICHARDS |
| Calvin Klein Plus Size Scuba Sheath Dress Black 24W | 1 | $99.98 | BLACK | 24W | WMN BTR DRESS | CALVIN KLEIN/G-III APPAREL GROUP |
| Calvin Klein Plus Size Scuba Sheath Dress Black 22W | 1 | $99.98 | BLACK | 22W | WMN BTR DRESS | CALVIN KLEIN/G-III APPAREL GROUP |
| Calvin Klein Plus Size Denim-Look Sheath Dr Blue 22W | 1 | $99.98 | MED BLUE | 22W | WMN BTR DRESS | CALVIN KLEIN/G-III APPAREL GROUP |
| Calvin Klein Floral-Print Shirtdress Black Multi 2 | 1 | $119.00 | CHARCOAL | 2 | CK DRESSES | CALVIN KLEIN/G-III APPAREL GROUP |
| Calvin Klein Floral-Print Shirtdress Black Multi 10 | 1 | $119.00 | CHARCOAL | 10 | CK DRESSES | CALVIN KLEIN/G-III APPAREL GROUP |
| Kasper Plus Size Textured Button-Deta Vanilla Ice 18W | 3 | $74.25 | NATURAL | 18W | WMN SUIT SEPS | KASPER/JONES APPAREL GROUP |
| Kasper Cutout-Collar Blazer Celadon 18 | 1 | $99.00 | LT/PAS GRN | SQUARE 18 | MISSY SUITSEP | KASPER/JONES APPAREL GROUP |
| Kasper Plus Size Textured Button-Deta Vanilla Ice 24W | 1 | $74.25 | NATURAL | 24W | WMN SUIT SEPS | KASPER/JONES APPAREL GROUP |
| Kasper Velvet Flocked Scuba Sheath Dr Black 12 | 1 | $99.00 | BLACK | 12 | MISSY SUITSEP | KASPER/JONES APPAREL GROUP |
| Kasper Cutout-Collar Blazer Celadon 10 | 1 | $99.00 | LT/PAS GRN | 10 | MISSY SUITSEP | KASPER/JONES APPAREL GROUP |
| Kasper Peplum Blazer Valencia 6 | 1 | $99.00 | ORANGE | 6 | MISSY SUITSEP | KASPER/JONES APPAREL GROUP |
| Kasper Peplum Blazer Valencia 10 | 1 | $99.00 | ORANGE | 10 | MISSY SUITSEP | KASPER/JONES APPAREL GROUP |
| Kasper Cutout-Collar Blazer Celadon 6 | 1 | $99.00 | LT/PAS GRN | 6 | MISSY SUITSEP | KASPER/JONES APPAREL GROUP |
| Calvin Klein Plus Size Belted Faux Wrap Dre Blkwhite 16W | 1 | $109.00 | CHARCOAL | S P | WMN BTR DRESS | CALVIN KLEIN/G-III APPAREL GROUP |
| Jessica Howard Embellished Shift Dress Purple 14 | 1 | $109.00 | MED PURPLE | 14 | CLASIC SOCIAL | JESSICA HOWARD/G-III APPAREL GROUP |
| Jessica Howard Embellished Shift Dress Purple 10 | 1 | $109.00 | MED PURPLE | 10 | CLASIC SOCIAL | JESSICA HOWARD/G-III APPAREL GROUP |
| Jessica Howard Embellished Shift Dress Purple 12 | 1 | $109.00 | MED PURPLE | 12 | CLASIC SOCIAL | JESSICA HOWARD/G-III APPAREL GROUP |
| Jessica Howard Embellished Shift Dress Purple 16 | 2 | $109.00 | MED PURPLE | 16 | CLASIC SOCIAL | JESSICA HOWARD/G-III APPAREL GROUP |
| Jessica Howard Embellished Shift Dress Purple 8 | 1 | $109.00 | MED PURPLE | 8 | CLASIC SOCIAL | JESSICA HOWARD/G-III APPAREL GROUP |
| MSK Poncho-Overlay Glitter Gown BlueBlack 2 | 2 | $109.00 | LT/PASBLUE | 2 | STYLST SOCIAL | MSK/JBS LIMITED |
| Calvin Klein Grooved Faux-Fur Shrug Black L | 1 | $89.00 | BLACK | LARGE | CK DRESSES | CALVIN KLEIN/G-III APPAREL GROUP |
| Calvin Klein Plus-Size Floral A-line Shift Black White 20W | 1 | $124.00 | CHARCOAL | 20W | WMN BTR DRESS | CALVIN KLEIN/G-III APPAREL GROUP |
| Calvin Klein Plus-Size Floral A-line Shift Grey Multi 14W | 1 | $124.00 | MED GRAY | | WMN BTR DRESS | CALVIN KLEIN/G-III APPAREL GROUP |
| Calvin Klein Plus-Size Floral A-line Shift Peach Multi 16W | 1 | $124.00 | BRGHTORANG | S P | WMN BTR DRESS | CALVIN KLEIN/G-III APPAREL GROUP |
| SL Fashions Plus Size Lace Shift Dress New Ivory 16W | 1 | $109.00 | WHITE | S P | WOM SOC DRESS | SALLY LOU FASHIONS/S L FASHIONS |
| SL Fashions Surplice Glitter Embellished S NavyGold 16 | 1 | $109.00 | BLUE | 16 | CLASIC SOCIAL | SALLY LOU FASHIONS/S L FASHIONS |
| Calvin Klein Floral-Print Shift Dress Pink Multi 16 | 1 | $119.00 | ORANGE | 16 | CK DRESSES | CALVIN KLEIN/G-III APPAREL GROUP |
| Calvin Klein Floral-Print Shift Dress Seaglass Multi 4 | 1 | $119.00 | BLUE | 4 | CK DRESSES | CALVIN KLEIN/G-III APPAREL GROUP |
| Calvin Klein Floral-Print Shift Dress Peach Multi 12P | 1 | $119.00 | BRGHTORANG | 12 P | PET CLSC DAY | CALVIN KLEIN/G-III APPAREL GROUP |
| Calvin Klein Floral-Print Shift Dress Pink Multi 10 | 1 | $119.00 | ORANGE | 10 | CK DRESSES | CALVIN KLEIN/G-III APPAREL GROUP |
| Calvin Klein Floral-Print Shift Dress Black White 6 | 1 | $119.00 | CHARCOAL | 6 | CK DRESSES | CALVIN KLEIN/G-III APPAREL GROUP |
| Calvin Klein Floral-Print Shift Dress Seaglass Multi 16 | 1 | $119.00 | BLUE | 16 | CK DRESSES | CALVIN KLEIN/G-III APPAREL GROUP |
| Calvin Klein Floral-Print Shift Dress Grey Multi 6 | 1 | $119.00 | MED GRAY | 6 | CK DRESSES | CALVIN KLEIN/G-III APPAREL GROUP |
| Calvin Klein Floral-Print Shift Dress Pink Multi 2 | 1 | $119.00 | ORANGE | 2 | CK DRESSES | CALVIN KLEIN/G-III APPAREL GROUP |
| Calvin Klein Floral-Print Shift Dress Pink Multi 14 | 1 | $119.00 | ORANGE | 14 | CK DRESSES | CALVIN KLEIN/G-III APPAREL GROUP |
| Calvin Klein Floral-Print Shift Dress Black White 2 | 1 | $119.00 | CHARCOAL | 2 | CK DRESSES | CALVIN KLEIN/G-III APPAREL GROUP |
| Nine West Band-Lapel Blazer Breeze 8 | 1 | $99.00 | NAVY | 8 | MISSY SUITSEP | NINE WEST/JONES APPAREL GROUP |
| Nine West Kiss-Front Blazer Tangerine 8 | 1 | $99.00 | BRGHTORANG | 8 | MISSY SUITSEP | NINE WEST/JONES APPAREL GROUP |
| Nine West Open-Front Blazer Candy 8 | 5 | $99.00 | MED PINK | 8 | MISSY SUITSEP | NINE WEST/JONES APPAREL GROUP |
| Le Suit Three-Button Pantsuit Pearl Grey 8 | 1 | $79.00 | LT/PAS GRY | 8 | MISSY SUITS | LE SUIT/JONES APPAREL GROUP |
| Le Suit Two-Button Melange Pantsuit Navy 8 | 1 | $79.99 | NAVY | 8 | MISSY SUITS | LE SUIT/JONES APPAREL GROUP |
| Le Suit Two-Button Pantsuit Navy 18 | 1 | $79.00 | NAVY | SQUARE 18 | MISSY SUITS | LE SUIT/JONES APPAREL GROUP |
| Kasper Plus Size Shawl-Collar Blazer Brght Pink 14W | 1 | $74.00 | BRGHT PINK | | WMN SUIT SEPS | KASPER/JONES APPAREL GROUP |
| Calvin Klein Dress, Sleeveless Belted Bande Khaki 10P | 1 | $89.98 | MED BROWN | 10 P | PET CLSC DAY | CALVIN KLEIN/G-III APPAREL GROUP |
| Calvin Klein Floral-Print Shift Dress Pink Multi 6 | 1 | $119.00 | ORANGE | 6 | CK DRESSES | CALVIN KLEIN/G-III APPAREL GROUP |
| Calvin Klein Floral-Print Shift Dress Peach Multi 12 | 1 | $119.00 | BRGHTORANG | 12 | CK DRESSES | CALVIN KLEIN/G-III APPAREL GROUP |
| Nine West Plus Size Seamed Crosshatch Sh Breeze 24W | 1 | $99.00 | NAVY | 24W | WMN SUIT SEPS | NINE WEST/JONES APPAREL GROUP |
| Nine West Plus Size Seamed Crosshatch Sh Breeze 18W | 1 | $99.00 | NAVY | 18W | WMN SUIT SEPS | NINE WEST/JONES APPAREL GROUP |
| Nine West Plus Size Seamed Crosshatch Sh Breeze 16W | 1 | $99.00 | NAVY | S P | WMN SUIT SEPS | NINE WEST/JONES APPAREL GROUP |
| Nine West Plus Size Seamed Crosshatch Sh Breeze 22W | 2 | $99.00 | NAVY | 22W | WMN SUIT SEPS | NINE WEST/JONES APPAREL GROUP |
| Calvin Klein Petite Sleeveless Plaid Sheath Red Black 2P | 1 | $119.00 | MEDIUM RED | 2 P | PET CLSC DAY | CALVIN KLEIN/G-III APPAREL GROUP |
| Calvin Klein Floral-Print Shift Dress Pink Multi 4 | 1 | $119.00 | ORANGE | 4 | CK DRESSES | CALVIN KLEIN/G-III APPAREL GROUP |
| Calvin Klein Printed Cold-Shoulder Blouson Regatta Multi 6 | 1 | $99.00 | BLUE | 6 | CK DRESSES | CALVIN KLEIN/G-III APPAREL GROUP |
| Jessica Howard Floral-Print Belted A-Line Dre Navy 16 | 1 | $99.00 | ORANGE | 16 | OPNG PRC DAY | JESSICA HOWARD/G-III APPAREL GROUP |
| Calvin Klein Printed Cold-Shoulder Blouson Regatta Multi 12 | 3 | $99.00 | BLUE | 12 | CK DRESSES | CALVIN KLEIN/G-III APPAREL GROUP |
| Calvin Klein Printed Cold-Shoulder Blouson Regatta Multi 16 | 1 | $99.00 | BLUE | 16 | CK DRESSES | CALVIN KLEIN/G-III APPAREL GROUP |
| Calvin Klein Printed Cold-Shoulder Blouson Regatta Multi 14 | 1 | $99.00 | BLUE | 14 | CK DRESSES | CALVIN KLEIN/G-III APPAREL GROUP |
| Calvin Klein Geo-Print Bell-Sleeve Jersey D Watermelon Multi 10 | 1 | $99.00 | BRGHTORANG | 10 | CK DRESSES | CALVIN KLEIN/G-III APPAREL GROUP |
| Calvin Klein Printed Cold-Shoulder Blouson Regatta Multi 8 | 1 | $99.00 | BLUE | 8 | CK DRESSES | CALVIN KLEIN/G-III APPAREL GROUP |
| Calvin Klein Printed Cold-Shoulder Blouson Regatta Multi 4 | 2 | $99.00 | BLUE | 4 | CK DRESSES | CALVIN KLEIN/G-III APPAREL GROUP |
| Tommy Hilfiger Belted Multi-Dot A-Line Dress BlackBlueWhite 10 | 1 | $99.00 | NAVY | 10 | T HILFIGR DRS | TOMMY HILFIGER/G-III APPAREL GROUP |
| Calvin Klein Belted Asymmetrical-Zip Sheath Blue 10 | 1 | $89.98 | BLUE | 10 | CK DRESSES | CALVIN KLEIN/G-III APPAREL GROUP |
| Calvin Klein Belted Asymmetrical-Zip Sheath Blue 14 | 1 | $89.98 | BLUE | 14 | CK DRESSES | CALVIN KLEIN/G-III APPAREL GROUP |
| Jessica Simpson Embroidered Halter Sheath Dres Black 6 | 1 | $98.00 | BLACK | 6 | CNTMP DRESSES | JESSICA SIMPSON/G-III APPAREL GROUP |
| Jessica Simpson Tulip-Sleeve Keyhole Shift Dre Blush 4 | 1 | $98.00 | LT/PASPINK | 4 | CNTMP DRESSES | JESSICA SIMPSON/G-III APPAREL GROUP |
| R M Richards Embellished Dress and Illusion Plum 14 | 1 | $89.00 | MED PURPLE | 14AV/MD/RG | CLASIC SOCIAL | R & M RICHARDS |
| Kasper Textured Paisley Pencil Skirt IndigoBlack 18 | 1 | $79.00 | NAVY | SQUARE 18 | MISSY SUITSEP | KASPER/JONES APPAREL GROUP |
| MSK Ruffled Halter Dress Bright Yellow 6 | 1 | $99.00 | BRGHT YELL | 6 | STYLST SOCIAL | MSK/JBS LIMITED |
| Nine West Floral Lace A-Line Dress Fireglow Red 6 | 1 | $89.00 | BRIGHT RED | 6 | OPNG PRC DAY | NINE WEST/JONES APPAREL GROUP |
| Nine West Floral Chiffon Cold-Shoulder M BlueWhitePink 14 | 2 | $89.00 | MED PINK | 14 | OPNG PRC DAY | NINE WEST/JONES APPAREL GROUP |
| Jessica Howard Elbow-Sleeve Lace Dress Coral 6 | 1 | $89.00 | LT/PAS ORG | 6 | OPNG PRC DAY | JESSICA HOWARD/G-III APPAREL GROUP |
| Kasper Contrast-Trim Sheath Dress BlackPink 8 | 1 | $89.00 | BLACK | 8 | MISSY SUITSEP | KASPER/JONES APPAREL GROUP |
| Kasper V-Neck Sheath Dress Honeydew 10 | 2 | $89.00 | LT/PAS GRN | 10 | MISSY SUITSEP | KASPER/JONES APPAREL GROUP |
| Kasper Sheath Dress Tutu Pink 14 | 1 | $89.00 | PINK | 14 | MISSY SUITSEP | KASPER/JONES APPAREL GROUP |
| Kasper Zip-Pocket Sheath Dress Azure 14 | 2 | $89.00 | TURQ/AQUA | 14 | MISSY SUITSEP | KASPER/JONES APPAREL GROUP |
| Kasper Zip-Pocket Sheath Dress Azure 16 | 1 | $89.00 | TURQ/AQUA | 16 | MISSY SUITSEP | KASPER/JONES APPAREL GROUP |
| Kasper V-Neck Sheath Dress Honeydew 18 | 2 | $89.00 | LT/PAS GRN | SQUARE 18 | MISSY SUITSEP | KASPER/JONES APPAREL GROUP |
| Kasper V-Neck Sheath Dress Honeydew 6 | 1 | $89.00 | LT/PAS GRN | 6 | MISSY SUITSEP | KASPER/JONES APPAREL GROUP |
| Le Suit Petite Tonal Jacquard Pantsuit TanWhite 10P | 2 | $79.99 | LT/PAS BWN | 10 P | PETITE SUITS | LE SUIT/JONES APPAREL GROUP |
| Kasper Petite Crepe Sheath Dress Pink Perfection 14 | 1 | $89.00 | BRGHT PINK | 14 | MISSY SUITSEP | KASPER/JONES APPAREL GROUP |
| Kasper Shawl-Collar Blazer Tutu Pink 6 | 1 | $89.00 | PINK | 6 | MISSY SUITSEP | KASPER/JONES APPAREL GROUP |
| Le Suit Textured Two-Button Skirt Suit Bali Blue 8 | 1 | $79.99 | LT/PASBLUE | 8 | MISSY SUITS | LE SUIT/JONES APPAREL GROUP |
| Le Suit Micro-Stripe Single-Button Pan Steel Multi 12 | 1 | $79.99 | MED GRAY | 12 | MISSY SUITS | LE SUIT/JONES APPAREL GROUP |
| Le Suit Colorblocked Houndstooth Pants CharcoalWhite 10 | 1 | $79.99 | WHITE | 10 | MISSY SUITS | LE SUIT/JONES APPAREL GROUP |
| SL Fashions Metallic-Trim Capelet Sheath D Pink 8 | 1 | $89.00 | PINK | 8 | OPNG PRC DAY | SALLY LOU FASHIONS/S L FASHIONS |
| Kasper Pinstripe Seersucker Pants WhiteBlack 12P | 1 | $59.25 | WHITE | 12 P | PETT SUIT SEP | KASPER/JONES APPAREL GROUP |
| Kasper Floral-Print Scuba Pencil Skir Valencia Multi 4 | 2 | $79.00 | ORANGE | 4 | MISSY SUITSEP | KASPER/JONES APPAREL GROUP |
| Nine West Plus Size Printed Pencil Skirt Lemon Multi 24W | 1 | $89.00 | BRGHT YELL | 24W | WMN SUIT SEPS | NINE WEST/JONES APPAREL GROUP |
| Kasper Plus Size Textured Illusion To White 3X | 1 | $59.25 | WHITE | 3X | WMN SUIT SEPS | KASPER/JONES APPAREL GROUP |
| Kasper Plus Size Textured Illusion To White 1X | 1 | $59.25 | WHITE | 1X | WMN SUIT SEPS | KASPER/JONES APPAREL GROUP |
| Kasper Floral-Print Scuba Pencil Skir Valencia Multi 10 | 1 | $79.00 | ORANGE | 10 | MISSY SUITSEP | KASPER/JONES APPAREL GROUP |
| Kasper Plus Size Floral-Print Scuba T Valencia Multi 24W | 1 | $59.25 | ORANGE | 24W | WMN SUIT SEPS | KASPER/JONES APPAREL GROUP |
| Jessica Simpson Asymmetrical Layered Shift Dre Ivory 6 | 1 | $98.00 | WHITE | 6 | CNTMP DRESSES | JESSICA SIMPSON/G-III APPAREL GROUP |
| Nine West Printed Maxi Dress Black Multi 12 | 2 | $89.00 | BLACK | 12 | OPNG PRC DAY | NINE WEST/JONES APPAREL GROUP |
| Jessica Howard Open-Weave Lace Shift Dress Blue 6 | 1 | $79.00 | BLUE | 6 | OPNG PRC DAY | JESSICA HOWARD/G-III APPAREL GROUP |
| Jessica Howard Petite Open-Weave Lace Shift D Blue 10P | 1 | $79.00 | BLUE | 10 P | OP PET DAY DR | JESSICA HOWARD/G-III APPAREL GROUP |
| sangria Sequined Lace Fit Flare Dres Gray 8 | 1 | $89.00 | GRAY | 8 | OPNG PRC DAY | SANGRIA/ENC DIV/KELLWOOD COMPANY |
| sangria Sequined Lace Fit Flare Dres Gray 6 | 1 | $89.00 | GRAY | 6 | OPNG PRC DAY | SANGRIA/ENC DIV/KELLWOOD COMPANY |
| Kasper Plus Size Cold-Shoulder Blouso Blue Multi 3X | 3 | $51.75 | MED BLUE | 3X | WMN SUIT SEPS | KASPER/JONES APPAREL GROUP |
| Le Suit Damask-Stripe Pantsuit Mint Multi 6 | 1 | $79.99 | MED GREEN | 6 | MISSY SUITS | LE SUIT/JONES APPAREL GROUP |
| Calvin Klein Plus Size Colorblocked Belted Med Brown 16W | 2 | $99.98 | MED BROWN | S P | WMN BTR DRESS | CALVIN KLEIN/G-III APPAREL GROUP |
| Nine West Pleated Twill Soft Shorts Navy 12 | 1 | $79.00 | NAVY | 12 | MISSY SUITSEP | NINE WEST/JONES APPAREL GROUP |
| Kasper Floral-Print Scuba Tank Top Valencia Multi 16P | 1 | $51.75 | ORANGE | 16 P | PETT SUIT SEP | KASPER/JONES APPAREL GROUP |
| Calvin Klein Floral-Print Shift Dress Ember Multi 4 | 1 | $119.00 | BRGHTORANG | 4 | CK DRESSES | CALVIN KLEIN/G-III APPAREL GROUP |
| Kasper Striped Scuba Top Pink Perfection Multi 8 | 1 | $69.00 | BRGHT PINK | 8 | MISSY SUITSEP | KASPER/JONES APPAREL GROUP |
| Kasper Floral-Print Scuba Tank Top Velencia Multi 4 | 1 | $69.00 | ORANGE | 4 | MISSY SUITSEP | KASPER/JONES APPAREL GROUP |
| Kasper Floral-Print Scuba Tank Top Velencia Multi 6 | 1 | $69.00 | ORANGE | 6 | MISSY SUITSEP | KASPER/JONES APPAREL GROUP |
| Calvin Klein Sleeveless Sunburst Sheath Dre Canary 2 | 1 | $89.98 | WHITE | 2 | CK DRESSES | CALVIN KLEIN/G-III APPAREL GROUP |
| Tahari ASL Plus Size Printed Ruffled Top IvoryTeal 1X | 1 | $49.50 | WHITE | 1X | WMN SUIT SEPS | TAHARI BY ASL/ELIE TAHARI LTD |
| Connected Printed Chain-Link Blouson Max WhiteGreen 14 | 1 | $89.00 | WHITE | 14 | OPNG PRC DAY | CONNECTED APPAREL COMPANY LLC |
| sangria High-Low Keyhole Dress Red 14 | 2 | $79.00 | BRIGHT RED | 14 | OPNG PRC DAY | SANGRIA/ENC DIV/KELLWOOD COMPANY |
| sangria High-Low Keyhole Dress Red 16 | 3 | $79.00 | BRIGHT RED | 16 | OPNG PRC DAY | SANGRIA/ENC DIV/KELLWOOD COMPANY |
| Connected Printed Chain-Link Blouson Max WhiteGreen 16 | 1 | $89.00 | WHITE | 16 | OPNG PRC DAY | CONNECTED APPAREL COMPANY LLC |
| sangria High-Low Keyhole Dress Red 12 | 2 | $79.00 | BRIGHT RED | 12 | OPNG PRC DAY | SANGRIA/ENC DIV/KELLWOOD COMPANY |
| sangria High-Low Keyhole Dress Red 8 | 1 | $79.00 | BRIGHT RED | 8 | OPNG PRC DAY | SANGRIA/ENC DIV/KELLWOOD COMPANY |
| sangria High-Low Keyhole Dress Red 6 | 1 | $79.00 | BRIGHT RED | 6 | OPNG PRC DAY | SANGRIA/ENC DIV/KELLWOOD COMPANY |
| Calvin Klein Plus Size, Fit Solutions, Wrin White 22W | 1 | $63.00 | WHITE | 22W | WMN SUIT SEPS | CALVIN KLEIN/G-III APPAREL GROUP |
| Calvin Klein Plus Size, Fit Solutions, Wrin White 14W | 1 | $63.00 | WHITE | | WMN SUIT SEPS | CALVIN KLEIN/G-III APPAREL GROUP |
| Robbie Bee Petite Lace High-Low Dress Ivory PM | 1 | $79.00 | WHITE | | OP PET DAY DR | ROBBIE BEE/ZG APPAREL GROUP LLC |
| Tahari ASL Plus Size Floral-Print Blouse IvoryCoral 1X | 1 | $49.50 | WHITE | 1X | WMN SUIT SEPS | TAHARI BY ASL/ELIE TAHARI LTD |
| Connected Printed Belted Chiffon Dress Navy 16 | 1 | $79.00 | NAVY | 16 | OPNG PRC DAY | CONNECTED APPAREL COMPANY LLC |
| Connected Printed Peplum Jumpsuit Navy 10 | 1 | $79.00 | NAVY | 10 | OPNG PRC DAY | CONNECTED APPAREL COMPANY LLC |
| Connected Pleated Lace Sheath Dress BlackWhite 8 | 2 | $79.00 | BLACK | 8 | OPNG PRC DAY | CONNECTED APPAREL COMPANY LLC |
| Connected Pleated Lace Sheath Dress BlackWhite 12 | 1 | $79.00 | BLACK | 12 | OPNG PRC DAY | CONNECTED APPAREL COMPANY LLC |
| Connected Belted Floral-Print Dress BlackFuschia 16 | 2 | $79.00 | DARK PINK | 16 | OPNG PRC DAY | CONNECTED APPAREL COMPANY LLC |
| Connected Belted Floral-Print Dress BlackFuschia 8 | 1 | $79.00 | DARK PINK | 8 | OPNG PRC DAY | CONNECTED APPAREL COMPANY LLC |
| Connected Printed Belted Chiffon Dress Navy 8 | 1 | $79.00 | NAVY | 8 | OPNG PRC DAY | CONNECTED APPAREL COMPANY LLC |
| MSK Beaded Scalloped-Front Top Lily Ivory M | 1 | $69.00 | LT/PAS PUR | M | CLASIC SOCIAL | JBS LIMITED |
| Connected Printed Peplum Jumpsuit Navy 16 | 3 | $79.00 | NAVY | 16 | OPNG PRC DAY | CONNECTED APPAREL COMPANY LLC |
| Connected Printed Belted Chiffon Dress Navy 18 | 4 | $79.00 | NAVY | SQUARE 18 | OPNG PRC DAY | CONNECTED APPAREL COMPANY LLC |
| Connected Printed Belted Chiffon Dress Navy 12 | 3 | $79.00 | NAVY | 12 | OPNG PRC DAY | CONNECTED APPAREL COMPANY LLC |
| Connected Belted Floral-Print Dress BlackFuschia 12 | 1 | $79.00 | DARK PINK | 12 | OPNG PRC DAY | CONNECTED APPAREL COMPANY LLC |
| Connected Pleated Lace Sheath Dress BlackWhite 14 | 2 | $79.00 | BLACK | 14 | OPNG PRC DAY | CONNECTED APPAREL COMPANY LLC |
| Connected Petite Belted Peplum Sheath Dr Navy 8P | 1 | $79.00 | NAVY | 8 P | OP PET DAY DR | CONNECTED APPAREL COMPANY LLC |
| Connected Belted Floral-Print Dress BlackFuschia 10 | 1 | $79.00 | DARK PINK | 10 | OPNG PRC DAY | CONNECTED APPAREL COMPANY LLC |
| Connected Cap-Sleeve Lace Sheath Dress NavyMocha 8 | 1 | $79.00 | KHAKI | 8 | OPNG PRC DAY | CONNECTED APPAREL COMPANY LLC |
| Connected Printed Belted Chiffon Dress Navy 14 | 1 | $79.00 | NAVY | 14 | OPNG PRC DAY | CONNECTED APPAREL COMPANY LLC |
| Lauren Ralph Lauren V-Neck Cardigan Orange Poppy XL | 1 | $60.00 | ORANGE | XL | LAUREN DRESS | LAUREN/POLO RALPH LAUREN |
| DRAFT - Lauren Ralph Lauren Pe Navy PL | 1 | $60.00 | NAVY | | PET CLSC DAY | RALPH LAUREN/POLO RALPH LAUREN |
| Tahari ASL Floral-Lace Tank Top Petal Pink L | 1 | $59.00 | PINK | LARGE | MISSY SUITSEP | TAHARI BY ASL/ELIE TAHARI LTD |
| Connected Bodre Pleated Tassel Tie Dress Navy 12 | 1 | $69.00 | BLACK | 12 | OPNG PRC DAY | CONNECTED APPAREL COMPANY LLC |
| Connected Sleeveless Floral Artichoke Sh PinkGreen 10 | 4 | $69.00 | MED YELLOW | 10 | OPNG PRC DAY | CONNECTED APPAREL COMPANY LLC |
| Tahari ASL Plus Size Sleeveless Pleat-Nec Natural 3X | 1 | $59.00 | NATURAL | 3X | WMN SUIT SEPS | TAHARI BY ASL/ELIE TAHARI LTD |
| Connected Sleeveless Floral Artichoke Sh PinkGreen 8 | 1 | $69.00 | MED YELLOW | 8 | OPNG PRC DAY | CONNECTED APPAREL COMPANY LLC |
| Connected Sleeveless Floral-Print Sheath Purple Floral 16 | 3 | $69.00 | PURPLE | 16 | OPNG PRC DAY | CONNECTED APPAREL COMPANY LLC |
| Connected Floral-Print Sheath Dress Navy 6 | 1 | $69.00 | NAVY | 6 | OPNG PRC DAY | CONNECTED APPAREL COMPANY LLC |
| Connected Sleeveless Floral Artichoke Sh PinkGreen 14 | 1 | $69.00 | MED YELLOW | 14 | OPNG PRC DAY | CONNECTED APPAREL COMPANY LLC |
| Connected Sleeveless Floral-Print Sheath Purple Floral 12 | 2 | $69.00 | PURPLE | 12 | OPNG PRC DAY | CONNECTED APPAREL COMPANY LLC |
| Connected Sleeveless Floral Artichoke Sh PinkGreen 6 | 1 | $69.00 | MED YELLOW | 6 | OPNG PRC DAY | CONNECTED APPAREL COMPANY LLC |
| Connected Sleeveless Floral-Print Sheath Purple Floral 6 | 1 | $69.00 | PURPLE | 6 | OPNG PRC DAY | CONNECTED APPAREL COMPANY LLC |
| Connected Sleeveless Floral-Print Sheath Purple Floral 8 | 1 | $69.00 | PURPLE | 8 | OPNG PRC DAY | CONNECTED APPAREL COMPANY LLC |
| Connected Cap-Sleeve Floral-Print Sheath BlackTurquoiseWhite 16 | 1 | $69.00 | TURQ/AQUA | 16 | OPNG PRC DAY | CONNECTED APPAREL COMPANY LLC |
| Connected Sleeveless Floral Artichoke Sh PinkGreen 18 | 1 | $69.00 | MED YELLOW | SQUARE 18 | OPNG PRC DAY | CONNECTED APPAREL COMPANY LLC |
| Connected Sleeveless Floral Artichoke Sh PinkGreen 16 | 2 | $69.00 | MED YELLOW | 16 | OPNG PRC DAY | CONNECTED APPAREL COMPANY LLC |
| Connected Cap-Sleeve Floral-Print Sheath BlackTurquoiseWhite 12 | 1 | $69.00 | TURQ/AQUA | 12 | OPNG PRC DAY | CONNECTED APPAREL COMPANY LLC |
| Nine West Printed Blouson Jersey Dress Blue 14 | 6 | $69.00 | NAVY | 14 | OPNG PRC DAY | NINE WEST/JONES APPAREL GROUP |
| Connected Cap-Sleeve Floral-Print Sheath BlackTurquoiseWhite 10 | 1 | $69.00 | TURQ/AQUA | 10 | OPNG PRC DAY | CONNECTED APPAREL COMPANY LLC |
| Connected Sleeveless Floral Artichoke Sh PinkGreen 12 | 2 | $69.00 | MED YELLOW | 12 | OPNG PRC DAY | CONNECTED APPAREL COMPANY LLC |
| MSK Rhinestone Flutter-Sleeve Even Magenta Mango XL | 1 | $59.00 | DARK PINK | XL | CLASIC SOCIAL | JBS LIMITED |
| Connected Palm-Print Tiered Sheath Dress Green 10 | 1 | $69.00 | LT/PAS GRN | 10 | OPNG PRC DAY | CONNECTED APPAREL COMPANY LLC |
| Kasper Pleated Shell Honeydew M | 1 | $59.00 | LT/PAS GRN | M | MISSY SUITSEP | KASPER/JONES APPAREL GROUP |
| Nine West Printed Keyhole Shell BreezeNectarine XL | 3 | $59.00 | LT/PASBLUE | XL | MISSY SUITSEP | NINE WEST/JONES APPAREL GROUP |
| Kasper Floral-Print Pleat-Neck Shell Honeydew Multi L | 5 | $59.00 | LT/PAS GRN | LARGE | MISSY SUITSEP | KASPER/JONES APPAREL GROUP |
| Kasper Printed Blouse Purple Multi L | 1 | $59.00 | DARKPURPLE | LARGE | MISSY SUITSEP | KASPER/JONES APPAREL GROUP |
| Kasper Sleeveless V-Neck Top Pink Perfection XL | 1 | $59.00 | BRGHT PINK | XL | MISSY SUITSEP | KASPER/JONES APPAREL GROUP |
| Kasper Printed Keyhole Shell Pink Perfection Multi S | 1 | $59.00 | BRGHT PINK | S | MISSY SUITSEP | KASPER/JONES APPAREL GROUP |
| Kasper Plus Size Pleat-Neck Keyhole S Lilac Multi 2X | 1 | $44.25 | MED PURPLE | 2X | WMN SUIT SEPS | KASPER/JONES APPAREL GROUP |
| Kasper Printed Keyhole Shell Mojito Multi S | 1 | $59.00 | LT/PAS GRN | S | MISSY SUITSEP | KASPER/JONES APPAREL GROUP |
| Kasper Satin Shell Celadon M | 1 | $59.00 | LT/PAS GRN | M | MISSY SUITSEP | KASPER/JONES APPAREL GROUP |
| Kasper Floral-Print Pleat-Neck Shell Honeydew Multi M | 1 | $59.00 | LT/PAS GRN | M | MISSY SUITSEP | KASPER/JONES APPAREL GROUP |
| Kasper Printed Pleat-Neck Top Pink Perfection XS | 1 | $59.00 | BRGHT PINK | XS | MISSY SUITSEP | KASPER/JONES APPAREL GROUP |
| Nine West Lemon-Print V-Neck Shell Lemon Multi L | 1 | $59.00 | BRGHT YELL | LARGE | MISSY SUITSEP | NINE WEST/JONES APPAREL GROUP |
| Nine West Printed Keyhole Shell BreezeNectarine L | 1 | $59.00 | LT/PASBLUE | LARGE | MISSY SUITSEP | NINE WEST/JONES APPAREL GROUP |
| Nine West Dot-Print Shell IvoryBlack M | 1 | $59.00 | NATURAL | M | MISSY SUITSEP | NINE WEST/JONES APPAREL GROUP |
| MSK Flutter Sleeve Lace-Up Shift D White 6 | 1 | $69.00 | WHITE | 6 | OPNG PRC DAY | MSK/JBS LIMITED |
| Calvin Klein Plus Size Twist-Neck Shell Porcelain Rose 1X | 2 | $44.25 | LT/PASPINK | 1X | WMN SUIT SEPS | CALVIN KLEIN/G-III APPAREL GROUP |
| Calvin Klein Plus Size Ruffled Blouse Serene 1X | 2 | $51.75 | BLUE | 1X | WMN SUIT SEPS | CALVIN KLEIN/G-III APPAREL GROUP |
| Calvin Klein Plus Size Lace-Back Cropped Ca White 1X | 3 | $44.98 | WHITE | 1X | WMN BTR DRESS | CALVIN KLEIN/G-III APPAREL GROUP |
| Tahari ASL Floral-Print Tie-Neck Blouse White L | 1 | $56.00 | WHITE | LARGE | MISSY SUITSEP | TAHARI BY ASL/ELIE TAHARI LTD |
| Kasper Striped Cowl-Neck Shell Island Multi L | 2 | $49.00 | TURQ/AQUA | LARGE | MISSY SUITSEP | KASPER/JONES APPAREL GROUP |
| Kasper Striped Cowl-Neck Shell Island Multi M | 2 | $49.00 | TURQ/AQUA | M | MISSY SUITSEP | KASPER/JONES APPAREL GROUP |
| Kasper Striped Cowl-Neck Shell Island Multi XL | 3 | $49.00 | TURQ/AQUA | XL | MISSY SUITSEP | KASPER/JONES APPAREL GROUP |
| Kasper Striped Cowl-Neck Shell Island Multi S | 2 | $49.00 | TURQ/AQUA | S | MISSY SUITSEP | KASPER/JONES APPAREL GROUP |
| Calvin Klein Cropped Cardigan Canary L | 1 | $39.98 | WHITE | LARGE | CK DRESSES | CALVIN KLEIN/G-III APPAREL GROUP |
| Tommy Hilfiger Lace-Trim Cropped Cardigan Powder L | 1 | $49.00 | WHITE | LARGE | T HILFIGR DRS | TOMMY HILFIGER/G-III APPAREL GROUP |
| Calvin Klein Cropped Cardigan Canary S | 1 | $39.98 | WHITE | S | CK DRESSES | CALVIN KLEIN/G-III APPAREL GROUP |
| Tahari ASL Sleeveless Pleat-Neck Top Red XS | 1 | $49.00 | RED | XS | MISSY SUITSEP | TAHARI BY ASL/ELIE TAHARI LTD |
| MSK V-Neck Cold-Shoulder Flutter T Black S | 1 | $49.00 | BLACK | S | CLASIC SOCIAL | JBS LIMITED |
| Tommy Hilfiger Flutter-Sleeve Blouse Blush XL | 1 | $49.00 | LT/PASPINK | XL | TH SUIT SEPS | TOMMY HILFIGER/G-III APPAREL GROUP |
| Nine West Ikat-Print Cutout Shell Pimento Multi M | 1 | $39.00 | MEDIUM RED | M | MISSY SUITSEP | NINE WEST/JONES APPAREL GROUP |
| Tahari ASL Abstract-Print Tie-Neck Top PinkYellow XL | 3 | $49.00 | BRGHT PINK | XL | MISSY SUITSEP | TAHARI BY ASL/ELIE TAHARI LTD |
| JCQRD KF JACKET | 1 | $129.00 | BLACK | 14 | MISSY SUITSEP | NINE WEST/JONES APPAREL GROUP |
| LINEN 1 BTN JKT WTH POCK | 4 | $97.00 | LT/PAS GRN | S P | WMN SUIT SEPS | KASPER/JONES APPAREL GROUP |
| TBD STUD JACKET | 1 | $96.75 | WHITE | 20W | WMN SUIT SEPS | KASPER/JONES APPAREL GROUP |
| STRIPE PATCH 2 BTTN BLAZER | 1 | $129.00 | MED BLUE | 10 | TH SUIT SEPS | TOMMY HILFIGER/G-III APPAREL GROUP |
| PRINTED JACQURD SCALLOPE | 1 | $119.00 | BRGHT PINK | 14 | MISSY SUITSEP | KASPER/JONES APPAREL GROUP |
| HONEYCOMB JACQUARD SHEAT | 1 | $99.00 | NATURAL | SQUARE 18 | MISSY SUITSEP | KASPER/JONES APPAREL GROUP |
| KHAKI PANT WITH BUCKLE | 1 | $81.75 | DARK BEIGE | 18W | WMN SUIT SEPS | CALVIN KLEIN/G-III APPAREL GROUP |
| DUSTER SLUB KNIT | 1 | $79.98 | WHITE | LARGE | CK DRESSES | CALVIN KLEIN/G-III APPAREL GROUP |
| DUSTER SLUB KNIT | 1 | $79.98 | BLACK | M | CK DRESSES | CALVIN KLEIN/G-III APPAREL GROUP |
| ANIMAL BUBBLE TOP | 1 | $51.75 | MED BROWN | 2X | WMN SUIT SEPS | CALVIN KLEIN/G-III APPAREL GROUP |
| ANIMAL BUBBLE TOP | 3 | $51.75 | MED BROWN | 1X | WMN SUIT SEPS | CALVIN KLEIN/G-III APPAREL GROUP |
| SEERSUCKER PLEATED SKIRT | 1 | $89.00 | NAVY | 22W | WMN SUIT SEPS | NINE WEST/JONES APPAREL GROUP |
| SEERSUCKER PLEATED SKIRT | 2 | $89.00 | NAVY | S P | WMN SUIT SEPS | NINE WEST/JONES APPAREL GROUP |
| SEERSUCKER PLEATED SKIRT | 2 | $89.00 | NAVY | 18W | WMN SUIT SEPS | NINE WEST/JONES APPAREL GROUP |
| LINEAR BURNOUT A LINE DR | 1 | $89.00 | WHITE | 6 | MISSY SUITSEP | NINE WEST/JONES APPAREL GROUP |
| LINEAR BURNOUT A LINE DR | 1 | $89.00 | WHITE | 10 | MISSY SUITSEP | NINE WEST/JONES APPAREL GROUP |
| SEERSUCKER PLEATED SKIRT | 2 | $89.00 | NAVY | 20W | WMN SUIT SEPS | NINE WEST/JONES APPAREL GROUP |
| SLVLS JRSY TOP FLRL FNF | 2 | $89.00 | DARK PINK | 16 | OPNG PRC DAY | JESSICA HOWARD/G-III APPAREL GROUP |
| SLVLS JRSY TOP FLRL FNF | 1 | $89.00 | DARK PINK | 8 | OPNG PRC DAY | JESSICA HOWARD/G-III APPAREL GROUP |
| OFF SHLDR RUFFLE TIE FNF | 2 | $79.00 | WHITE | 12 | OPNG PRC DAY | JESSICA HOWARD/G-III APPAREL GROUP |
| OFF SHLDR RUFFLE TIE FNF | 1 | $79.00 | WHITE | 14 | OPNG PRC DAY | JESSICA HOWARD/G-III APPAREL GROUP |
| OFF SHLDR RUFFLE TIE FNF | 1 | $79.00 | WHITE | 8 | OPNG PRC DAY | JESSICA HOWARD/G-III APPAREL GROUP |
| LINEN SIDE ZIP PANT | 2 | $79.00 | WHITE | 16 | MISSY SUITSEP | KASPER/JONES APPAREL GROUP |
| LINEN SIDE ZIP PANT | 1 | $79.00 | WHITE | 8 | MISSY SUITSEP | KASPER/JONES APPAREL GROUP |
| LINEAR BURNOUT A LINE DR | 3 | $89.00 | WHITE | 12 | MISSY SUITSEP | NINE WEST/JONES APPAREL GROUP |
| LINEN SIDE ZIP PANT | 1 | $79.00 | WHITE | SQUARE 18 | MISSY SUITSEP | KASPER/JONES APPAREL GROUP |
| A-LINE MAXI SKIRT | 1 | $59.25 | BRGHTORANG | 2X | WMN SUIT SEPS | KASPER/JONES APPAREL GROUP |
| LINEN SIDE ZIP PANT | 1 | $79.00 | WHITE | 14 | MISSY SUITSEP | KASPER/JONES APPAREL GROUP |
| WHIT WM CTTN DRESS CB2 | 1 | $89.98 | WHITE | 4 | CK DRESSES | CALVIN KLEIN/G-III APPAREL GROUP |
| VALE SKIRT | 2 | $69.00 | ORANGE | 4 | MISSY SUITSEP | KASPER/JONES APPAREL GROUP |
| VALE SKIRT | 1 | $69.00 | ORANGE | 6 | MISSY SUITSEP | KASPER/JONES APPAREL GROUP |
| WHITE PANT | 2 | $52.00 | NATURAL | 2 P | PETT SUIT SEP | KASPER/JONES APPAREL GROUP |
| WHITE CROCHET OPEN CARDD | 1 | $69.00 | NATURAL | XL | MISSY SUITSEP | KASPER/JONES APPAREL GROUP |
| SHORT SLEEVE DASHED TEXT | 2 | $69.00 | WHITE | S | MISSY SUITSEP | KASPER/JONES APPAREL GROUP |
| SEERSUCKER TIE FRONT BLO | 2 | $79.00 | NAVY | 22W | WMN SUIT SEPS | NINE WEST/JONES APPAREL GROUP |
| CARDIGAN | 1 | $51.75 | NATURAL | 1X | WMN SUIT SEPS | KASPER/JONES APPAREL GROUP |
| SEERSUCKER TIE FRONT BLO | 1 | $79.00 | NAVY | S P | WMN SUIT SEPS | NINE WEST/JONES APPAREL GROUP |
| SEERSUCKER TIE FRONT BLO | 1 | $79.00 | NAVY | 18W | WMN SUIT SEPS | NINE WEST/JONES APPAREL GROUP |
| 2 POCKET L/S ITEM BLOUSE | 1 | $69.00 | DARK BLUE | LARGE | MISSY SUITSEP | NINE WEST/JONES APPAREL GROUP |
| DOT PRINTED PLEAT NECK C | 1 | $69.00 | LT/PASBLUE | 3X | WMN SUIT SEPS | NINE WEST/JONES APPAREL GROUP |
| BLACK RUFFLE WAVE CAMI | 1 | $59.00 | BLACK | S | MISSY SUITSEP | TAHARI BY ASL/ELIE TAHARI LTD |
| CREPE KEYHOLE NK CAMI- K | 1 | $59.00 | DARK GREEN | LARGE | MISSY SUITSEP | NINE WEST/JONES APPAREL GROUP |
| TEXTURED KNIT V NK CAMI | 4 | $59.00 | NATURAL | LARGE | MISSY SUITSEP | KASPER/JONES APPAREL GROUP |
| CREPE KEYHOLE NK CAMI- K | 2 | $59.00 | DARK GREEN | M | MISSY SUITSEP | NINE WEST/JONES APPAREL GROUP |
| TEXTURED KNIT V NK CAMI | 6 | $59.00 | NATURAL | M | MISSY SUITSEP | KASPER/JONES APPAREL GROUP |
| EXTEND CAP PLEAT NECK TO | 1 | $44.25 | BRGHTORANG | 1X | WMN SUIT SEPS | KASPER/JONES APPAREL GROUP |
| TEXTURED KNIT V NK CAMI | 5 | $59.00 | NATURAL | XL | MISSY SUITSEP | KASPER/JONES APPAREL GROUP |
| SOLID COLD SHOULDER NAVY | 1 | $59.00 | NAVY | XL | MISSY SUITSEP | NINE WEST/JONES APPAREL GROUP |
| FLORAL GEORGETTE TOP | 1 | $56.00 | WHITE | M | MISSY SUITSEP | TAHARI BY ASL/ELIE TAHARI LTD |
| PRINTED ITY | 1 | $49.00 | WHITE | LARGE | MISSY SUITSEP | KASPER/JONES APPAREL GROUP |
| INDI KNIT CAMI | 1 | $49.00 | DARK BLUE | M | MISSY SUITSEP | KASPER/JONES APPAREL GROUP |
| SOLID SHRUG | 1 | $39.98 | BRGHTORANG | | PET CLSC DAY | CALVIN KLEIN/G-III APPAREL GROUP |
| SOLID SHRUG | 1 | $39.98 | BRGHTORANG | | PET CLSC DAY | CALVIN KLEIN/G-III APPAREL GROUP |
| BLK/ WM ACRY CARDIGAN C76 | 1 | $39.98 | MED GRAY | M | CK DRESSES | CALVIN KLEIN/G-III APPAREL GROUP |
| SHEER STRIPE S/L TOP | 1 | $59.00 | WHITE | XL | TH SUIT SEPS | TOMMY HILFIGER/G-III APPAREL GROUP |
| BLACK MESH COVERUP BASIC | 1 | $39.00 | BLACK | LARGE | CLASIC SOCIAL | JBS LIMITED |
| BLACK MESH COVERUP BASIC | 1 | $39.00 | BLACK | S | CLASIC SOCIAL | JBS LIMITED |
| | | | | | | |
| | | | | | | |