How To Make Money Buying And Selling Stars Collectibles
$0.00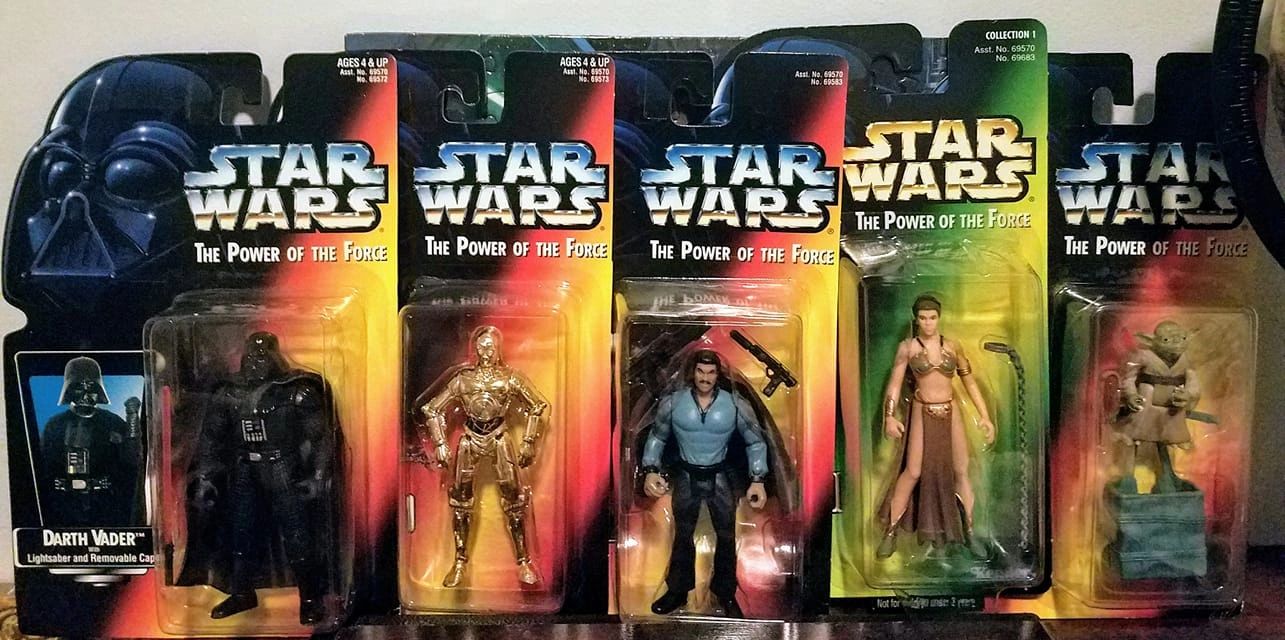 Star Wars collectibles are all the rage among Star Wars collectors.
You can capitalize on the demand for Star Wars collectibles by either focusing on the wholesale or retail aspect of the market.
As a wholesaler, you would be supplying Star Wars related merchandise to toy stores, comic book stores, collectible dealers, eBay sellers, and Amazon FBA or FBM sellers.
As a retailer, you would be selling Star Wars products out of your brick and mortar store, at comic book conventions, or on eBay or Amazon. You could even set up your own website focused on Star Wars. For copyright reasons, you should avoid the use of the movie's name in your domain name. For legal advice, always consult an attorney.
So what kind of collectibles can you sell?
Just like in the clothing industry, there are many categories and subcategories. For instance, you can focus on comic books, and then decide if your subcategory is going to be the vintage comics published by Marvel, or the more contemporary comics published by Dark Horse.
If you will be focusing on toys, you can go all the way back to the original vintage figures produced in the late 70's and early 80's by Kenner, or their updated versions produced in the 1990's by Kenner. For example, Kenner produced in the 1990's a line called Star Wars: The Power Of The Force.
You can even contact Disney, the current owner of the intellectual property rights for Star Wars, and try to become a licensee. As a licensee, you can design and create your own product line.
So how do you find Star Wars related merchandise?
You can advertise on Craigslist, search on eBay, visit comic book stores, contact comic book wholesalers, call Disney, attend estate sales, check out auctions for toy stores, and shop at antique stores. 
If you are focused on trying to find vintage collectibles, you will want to advertise to collectors, and let collectors know that you are looking to buy their Star Wars related collectibles. I have seen many dealers publish "wanted" ads in the Overstreet Comic Book Price Guide by Robert M Overstreet. You can post product requests in online fan forums such as boards.theforce.net and fanforum.com
If you are looking for new merchandise, you will want to contact Disney, as well as wholesalers and distributors that carry licensed movie related merchandise. You can ask suppliers if they have any unsold or overstock merchandise.
Before you start buying and selling Star Wars collectibles, you might want to get hold of a copy of a price guide, such as the Official Price Guide To Star Wars Memorabilia by Jeremy Beckett. You can also determine collectible values by visiting websites such as toyworth.com and starwarstracker.com 
You will notice that there are many factors that can influence a collectible's value, such as condition, character popularity, and media attention. 
When it comes time to sell, always offer your customers a great deal. Remember, if you are focused on selling at wholesale, you need to ensure that you are supplying your merchandise at a low enough price so that resellers can have the opportunity to make money. When it comes time to selling, you can also consider selling to collectible dealers such as Neatstuffcollectibles.com, brianstoys.com. sideshow.com, and bigbadtoystore.com